Derry is a foodie's paradise, and if you want the ultimate culinary inspiration, we've got just what you need.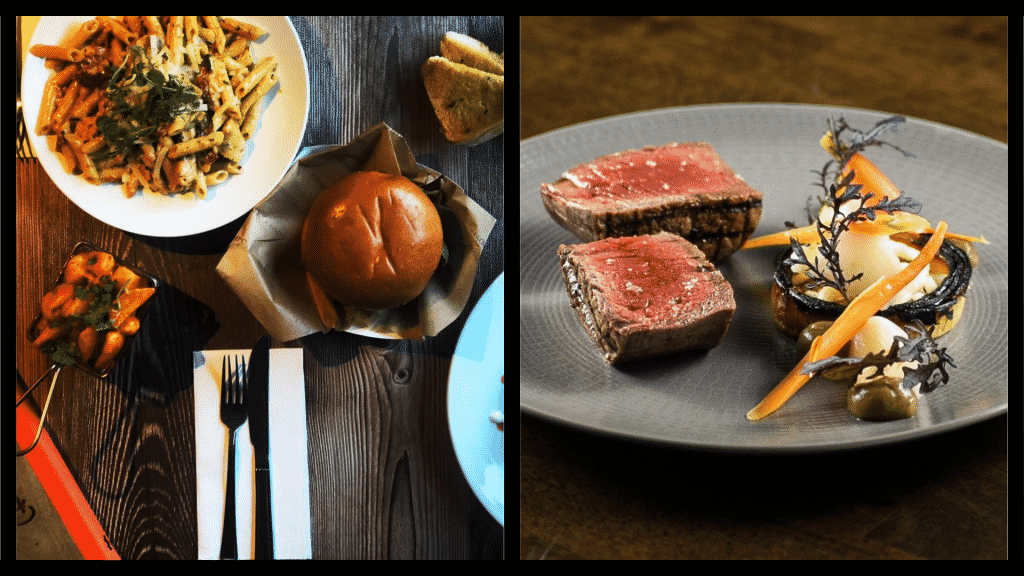 Derry is a city that should feature on everyone's bucket list when it comes to the best cities for foodies.
A city with historical significance, great atmosphere, and an array of activities to keep you entertained in between all the yummy meals.
One of the best things about this city is that no matter what your palate desires, what dietary requirements you have, or what ambience you are looking for, you are guaranteed to find the ideal location in this wonderful walled city. When you're here, make sure to check out the best pubs in Derry.
So, be prepared to hear your tummy rumble with these five best restaurants in Derry.
10. Waterfoot Restaurant − for any occasion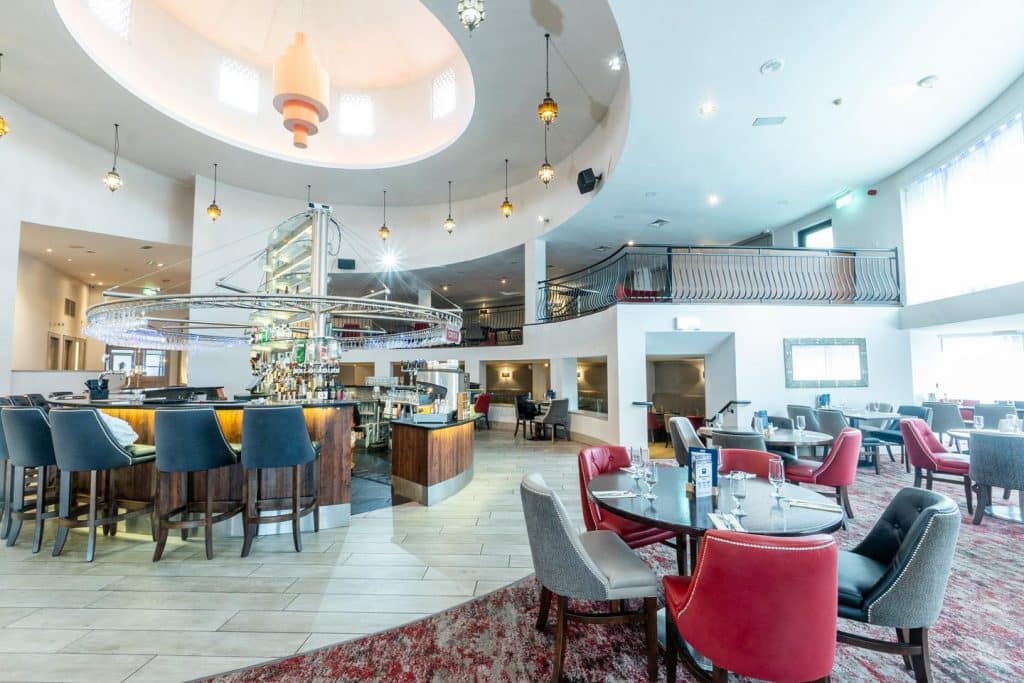 Located at The Waterfoot Hotel, you will find their onsite restaurant and wine bar, which is renowned for offering up some delicious, fresh food.
It is ideal for an intimate dining experience, a glass of wine at the stylish wine bar, or a relaxed bite to eat in the cosy snug.
Address: L, Caw Roundabout, Clooney Rd, Derry BT47 6TB
9. Quaywest Wine Bar & Restaurant − for a range of international options
With a jam-packed cocktail menu, extensive wine list, and European fusion menu, you can find more than just food at this epic eatery in Derry.
The dishes from around the world are seriously good, too, so don't skip out. This highly recommended restaurant is definitely worth a visit, no matter what the occasion.
Address: 28 Boating Club Ln, Derry BT48 7QB
8. Shipquay Restaurant − for a boozy brunch and more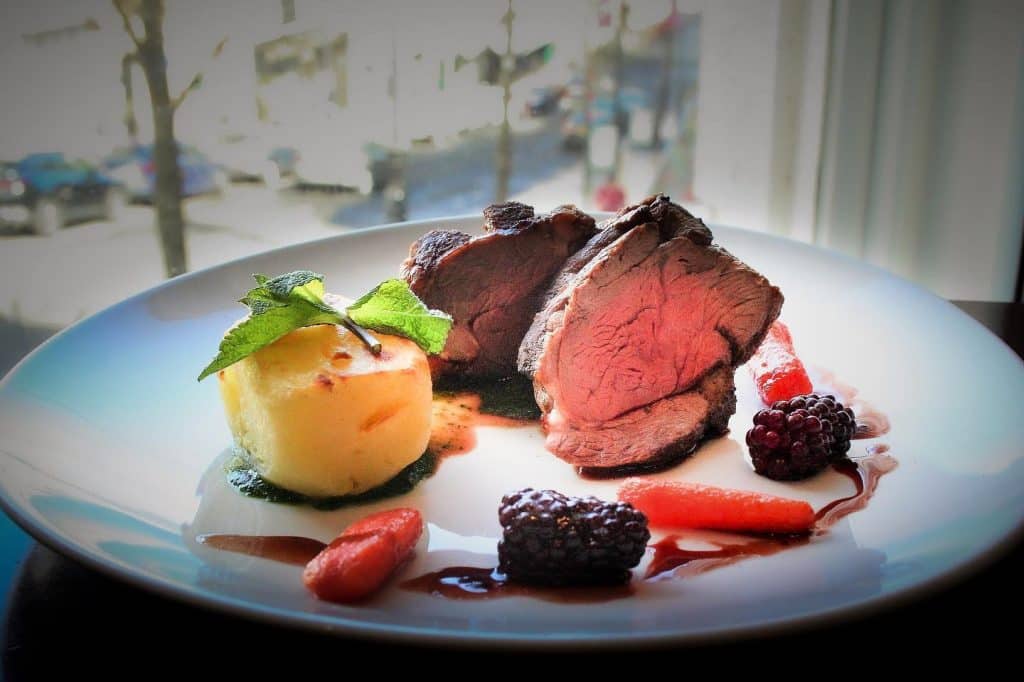 This modern European restaurant offers an excellent culinary experience in Derry and is the perfect location for any occasion.
Serving up a delicious breakfast, lunch and dinner, as well as a boozy bottomless brunch, you can expect to be stuffed like a turkey at Christmas after a stint at the Shipquay Restaurant.
Address: 15-17 Shipquay St, Derry BT48 6DJ
7. La Sosta − for authentic Italian cuisine
At Derry's longest established Italian cuisine restaurant, you can look forward to indulging in some of the most authentic Italian favourites this side of Italy.
Focusing on the traditions from the region of Abruzzo, you will see some fantastic pasta options, antipasti, desserts and incredibly flavoursome mains. There won't be anything left on your plate, that is for sure.
Address: 45A Carlisle Rd, Derry BT48 6JJ
6. Pyke N' Pommes − for incredibly impressive street food
This award-winning hamburger restaurant is something to write home about. After all, everyone loves a good burger.
However, that is not all you'll find here at this amazing internationally acclaimed street food eatery.
At their traditional restaurant on Strand Road (don't worry, their POD on the riverfront and food truck are still going), you can enjoy a wide range of burgers, tacos, fish, steak and sides, as well as it being a fully licensed restaurant.
Address: N124, Strand Rd, Londonderry BT48 7NS
5. The Sooty Olive − for great food at the best price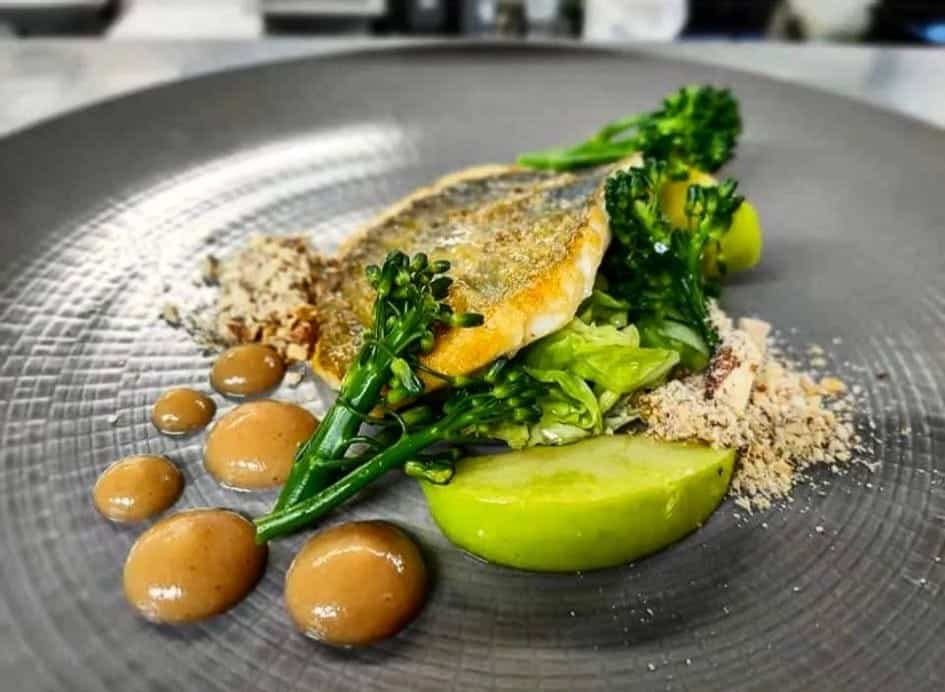 This family restaurant has something for everyone, which is sometimes hard to find. With a vibrant atmosphere, friendly staff and culinary excellence, The Sooty Olive is an ever-popular spot in Derry.
Here you can find great food at great prices, right in the heart of the waterside, making this one of the best restaurants in Derry you need to try out.
Address: 162 Spencer Rd, Londonderry BT47 6AH
4. Cedar − for the best Lebanese restaurant in Derry
If you are a fan of Lebanese cuisine (and who isn't?), then you need to try out some of the gastronomic delights at Cedar, which is one of the best restaurants in Derry.
You can expect to find a host of vegetarian and meat-based options which are full of flavour, traditional Mezza platters ideal for sharing, as well as sweet and flaky baklava for dessert, to top it all off.
Take a trip through the Mediterranean and the Middle East in the heart of this Northern Irish city.
Address: 32 Carlisle Rd, Londonderry BT48 6JW, United Kingdom
3. Walled City Brewery – for craft beer and tasty pub eats
Not only does this family-owned restaurant offer up an extensive range of craft beers, which makes it a haven for beer lovers, but it also serves up some mouthwatering international and local plates.
With specials such as €30 (£25) for two courses and €35 (£30) for three courses, as well as a giant roast dinner on a Sunday, every day is a good day to drop into Walled City Brewery for some beer and grub.
Address: 70 Ebrington St, Londonderry BT47 6FA, United Kingdom
2. Fitzroy's − for a taste of what the locals love
The fact that this little cosy bistro is always busy is a sign in itself that this is one of the best restaurants in Derry. After all, they do say go where the locals are – and that is Fitzroy's.
With over 25 years of serving the local community and visitors to the area, this is a place you need to try out – oh and did we mention that they claim to have served the first-ever cappuccino in Derry. How cool?
Address: 2-4 Bridge St, Londonderry BT48 6JZ
1. Browns Bonds Hill − for a fantastic fine dining experience
This Michelin recommended upscale restaurant can perfectly cater to all your fine dining needs.
It offers seasonal dishes, the freshest local produce, superb speciality cocktails and an unrivalled ambience.
Your culinary experience at Browns Bonds Hill will be excellent, but you can already assume that given they are recommended by the prestigious Michelin Guide every single year – now that is saying something!
Address: 1 Bonds Hill, Londonderry BT47 6DW
That tops off our list of the best restaurants in Derry. Now that we're heading into the summer months, why not have a look at our list of the best beaches in Derry to enjoy before or after your meal here.
Other notable mentions
Badgers Bar & Restaurant: For delicious local food and pre-theatre drinks
Hidden City Café: For the healthiest and most nourishing options in the city, you have to try Hidden City Café. At Hidden City, they have plenty of vegetarian and vegan options too.
Clooney Restaurant: You should visit Clooney Restaurant for an award-winning culinary experience in Derry City.
The House Restaurant: For three dining experiences in one location.
Brickwork Lounge: Enjoy bistro dishes, Asian cuisine, and creative cocktails served in a cool, brick-lined setting with live music nights.
FAQs about restaurants in Derry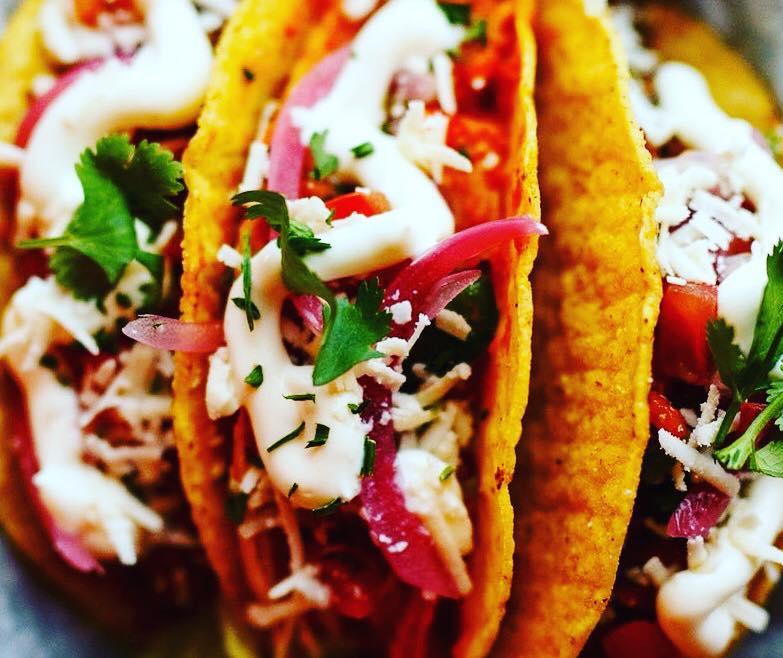 What are the best takeaway restaurants in Derry?
Mama Masala and Guapo Fresh Mexican are very popular Mexican takeaway restaurants in Derry. Mama Masala if you fancy a taste of Indian food and Guapo Fresh if you want fresh Mexican food.
What are the best restaurants in Derry City Centre?
Browns Bond Hill and Fitzroy's would be at the top of our list of best restaurants in the City Centre.
What is the best family restaurant in Derry? The Sooty Olive
So, for the best gastronomic experience, be sure to try one of these five best restaurants in Derry, and you won't be disappointed.