With modernisation and marketing drives, the island has become one of the most desirable places to live in recent years.
As we hesitantly begin to emerge from a global pandemic that has brought the world to its knees, shut down borders and paused life as we know it, we may now be able to plan what our life will be like once normality returns.
Top of the list for many of you for where to settle down and bask in normality (or whatever version of that emerges from the final lockdown) may well be the Emerald Isle, the green island holding the fort on the coast of Europe.
For Irish citizens and global tourists alike, read on to find out the ten best places to live in Ireland.
10. Belfast, Co. Antrim – an up-and-coming choice
Kicking off our list of the top ten best places to live in Ireland is Belfast, Ireland's second city, the birthplace of Titanic, harbourer of history, and now gateway to a vibrant, exciting, and up-and-coming way of life.
With Queen's University and now the University of Ulster opening up a city-centre campus, it is also a no-brainer for a temporary (or permanent) home place for students.
9. Dublin city, Co. Dublin – life in the Irish capital
If it weren't for Dublin's obscene rent prices, the Irish capital would be much higher on the list of the best places to live in Ireland. Still, it is hard to leave the city out.
Partitioned by the River Liffey, Dublin is a metropolitan haven. Lined with universities, sports stadiums, bars, public parks, literature, and history, Dublin is an iconic city choice.
8. Killarney, Co. Kerry – reside in the Kingdom
Killarney is a picturesque town enveloped by heavenly Kingdom countryside, with Killarney National Park and the Gap of Dunloe only two of the awe-inspiring attractions awaiting.
Overlooked by the awesome McGillicuddy Reeks, the town is littered with restaurants, cafes, and bars to make it the ideal place to live.
7. Cork city, Co. Cork – the food capital of Ireland
If the countryside isn't your thing, but the non-stop culture of a capital city doesn't appeal to you, residence in Cork city may be right up your street.
Cork is a small city, with all the amenities you want from a city right on your doorstep. Better still, it is dubbed the food capital of Ireland.
6. Ennis, Co. Clare – one of the best places to live in Ireland
Situated only 12 km (7.5 miles) from Shannon Airport, Ennis is easily accessible for ex-pats new to Ireland and looking to settle down on the island.
The town is characterised by its laid-back and relaxed feel, with plenty to see and do. Literature lovers may find the town appealing, with Ireland's only Book Club Festival held here.
5. Holywood, Co. Down – a town that has it all
Holywood was named the best place to live in Northern Ireland this year so it is an obvious addition to our list of the best places to live in Ireland.
The home of Jamie Dornan, this golf-mad town is great for shopping, coffee, fancy restaurants, idyllic homes, and a golden beach on the outskirts of the town.
4. Carlingford, Co. Louth – living in Ireland's ancient northeast
Coastal towns do not come much better than Carlingford, which finds refuge on the Cooley Peninsula with easy access to Newry, Dundalk, and Dublin.
It is an adventure homeland, ideal for families. Carlingford offers play parks, walking trails, and a pier at the beautiful Carlingford Lough.
3. Westport, Co. Mayo – in the shadow of Croagh Patrick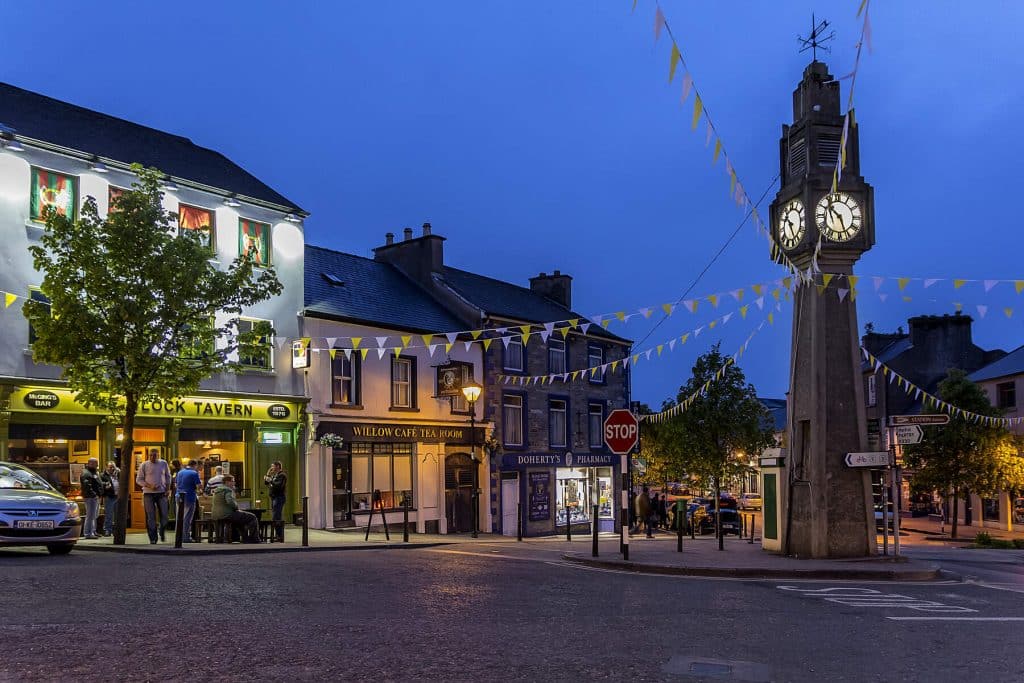 One of Board Failte's Heritage Towns, Westport in County Mayo lies in the shadow of the majestic Croagh Patrick at the mouth of Clew Bay, a natural ocean bay in the heart of Ireland's west.
The town is extremely aesthetically pleasing, with perfectly lined streets, leafy trees, and solid bridges that scale the river. Shops, cafes, and pubs adorn the town streets.
2. Galway city, Co. Galway – for bohemian charm
Just missing out on the top spot is Galway city, a beautiful bohemian harbour city in the west of Ireland. The city itself is full of charm and warmth whilst still maintaining its city status.
Rent and living costs are not as high as Dublin and amenities include Eyre Square, the Latin Quarter, and Salthill. What's more, there are few better nights out than in Quay Street, host to a row of classic Irish bars and pubs.
1. Greystones, Co. Wicklow – your gateway to the capital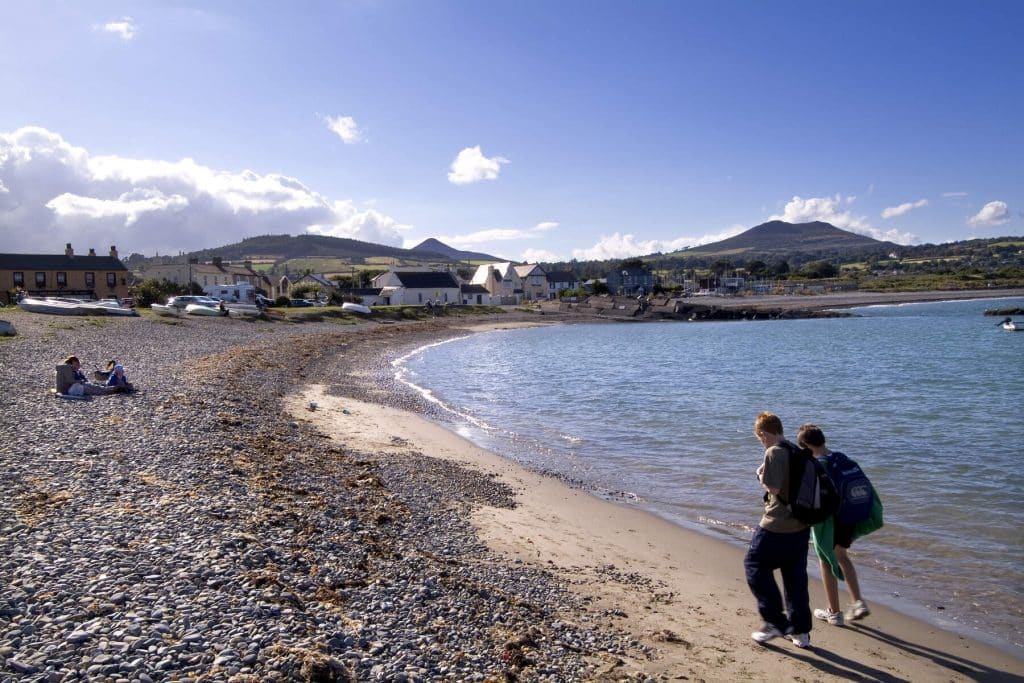 A crown in the jewel of Ireland's east coast, Greystones in County Wicklow is an ideal location if you are considering taking up residence in Ireland. This is a town that has grown but not shed its homely village feel.
Greystones claims the number one spot not only for its coastal charm. It is also your gateway to Dublin with excellent rail connections, letting you bypass Dublin's exorbitant house prices.