Galway has been filled to the brim with talent in the form of pasta, pizza, and lasagne. Presenting the top ten best Italian restaurants in Galway.
As you walk from the top of Eyre Square to the end of Quay Street, you will realise that Galway is a melting pot waiting to be explored.
Hundreds of people from different backgrounds come together in this vibrant city to experience art and culture. Of course, food is no different.
For a taste of Italy on the west coast of Ireland, check out our list of the top ten best Italian restaurants in Galway.
10. Da Roberta's – a bright and spacious place that's suitable for parties
Da Roberta's is a family-run restaurant in Salthill where fresh produce is imported from Italy every day.
Its beautiful art is Galway's version of Michelangelo's ceiling in the Sistine Chapel. Tables fill up fast here as it is known as one of the best restaurants in Galway, so be sure to make a reservation.
Address: 161 Upper Salthill Road, Galway
9. Zappis – home to all of your favourite Italian dishes
Zappis is the place for all your favourite classics and comfort foods. Try a unique starter with an Irish twist like the black pudding with king prawns and chorizo dish.
Next, get yourself some garlic bread and make pasta pesto your new manifesto.
Address: 16 Eglinton Street, Galway
8. Venice – as beautiful as the name suggests
The colourful dishes at Venice restaurant are a treat for the eyes as well as the tastebuds. A warm ambience makes Venice the perfect place for a romantic date.
Fans of cocktails won't want to miss the treats in store. We recommend the espresso martini!
Address: 11 Abbeygate Street Lower, Galway
7. Pizza and Pasta Napoli – for a quick bite to eat
For true Napoli-style pizza, visit this charming restaurant. The small eatery sells pizza by the slice, and its enticing smells will lure you in.
Pizza Napoli is cherished amongst the locals, a must-visit from our list of the top ten best Italian restaurants in Galway.
Address: 15 Cross Street Upper, Galway
6. La Collina – make risotto your new motto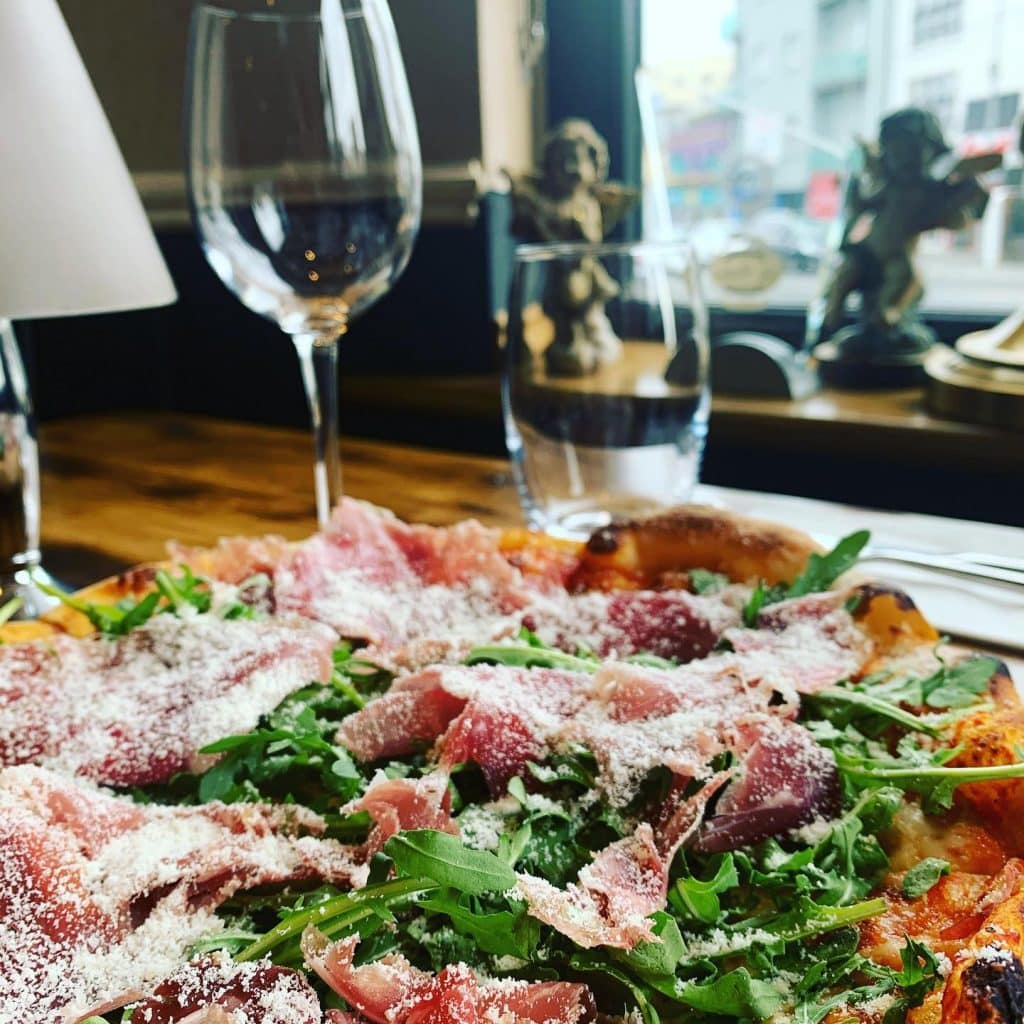 Another Salthill restaurant on our list, La Collina, is the perfect place to fill your belly after a windy walk on the prom.
We encourage you to sample the risotto or pasta that's made fresh every day. La Collina also uses fresh local seafood, so you can add a little Galway to your Italian meal.
In keeping with the Italian theme, if you find yourself in Florence, Italy, check out some of the best spots for gelato in the city.
Address: Upper Salthill Road, Galway
5. Gatto Rosso – a tempting treat
As Galway's newest addition to the Italian food scene, Gatto Rosso makes a strong entrance.
In the prime location of Eyre Square, this restaurant serves tasty food for sharing, pizza, elaborate cocktails, and yummy bruschetta.
Address: 25 Eyre Square, Galway
4. Trattoria Magnetti – one of the top ten best Italian restaurants in Galway
For the best food presentation around, head on down to Trattoria Magnetti. The seafood pasta is to die for, not to mention the glorious desserts.
Nothing beats a slice of pear tart or apple strudel alongside a signature Italian coffee.
Address: 12 Quay Street, Galway
3. Osteria Italiana da Simone – for the best pizza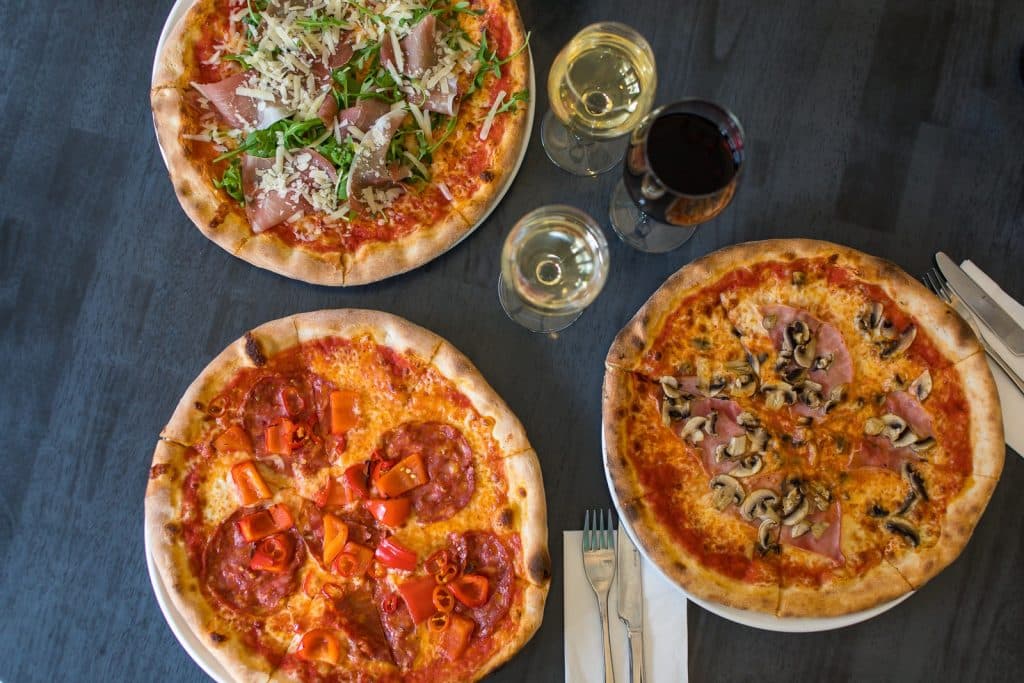 Osteria is only a few years old, and yet it earns its place on our list of the top ten best Italian restaurants in Galway.
For top-class pizza, look no further than this restaurant. Slow rise dough is used for this pizza, making it easy to digest and seriously delicious.
Address: 3 St Francis Street, Galway
2. Mona Lisa – one of Galway's amazing Italian restaurants
This restaurant will give you the true Italian experience. Loved for its friendly owners, Mona Lisa always receives glowing reviews.
Why not treat yourself to some homemade pasta because nothing says 'I love me' like ricotta and spinach ravioli?
Address: William Street West, Galway
1. Il Vicolo – one of Galway's finest restaurants
Il Vicolo is hands down the best Italian restaurant in Galway. This is the place to go if you're feeling fancy or if you're celebrating a special occasion.
Il Vicolo has a Michelin star, and it won the prize for Best Italian Establishment at the Ireland Food Awards in 2018. This restaurant, with its rustic stone walls and stunning view of the river Corrib, leaves little room for competition.
Address: Dominick Street Lower, Galway