Some of the best Irish whiskey brands are widely regarded as being part of the top echelon of the world's greatest whiskeys.
When it comes to compiling a list of the best Irish whiskey brands, there is no shortage of choices to consider. From Jameson to Powers or Redbreast to Paddy's, there are many great whiskeys, which are all distilled right here in Ireland, which is one of the reasons to visit Ireland in 2022.
In this article, we will list what we believe to be the top ten best Irish whiskey brands.
10. Teeling Single Grain Irish Whiskey – a new and upcoming whiskey
Teeling Distillery opened in 2015 and became the first new distillery in the capital in over 125 years.
Teeling Single Grain contains creamy tastes of chocolate milk with a dash of spice to enhance the overall flavour. It may be a new whiskey, but it is quickly growing quite a cult following.
9. Writers' Tears – a tribute to Irish writers
Writers' Tears is a blend of single pot still and single malt whiskeys. It is one of the newer whiskies on our list, and it pays tribute to Ireland's long history of brilliant and miserable writers – hence the name.
Writers' Tears is very easy on the palate as it is one of the easiest Irish whiskies to drink.
8. Tullamore D.E.W. Original – perfect for cocktails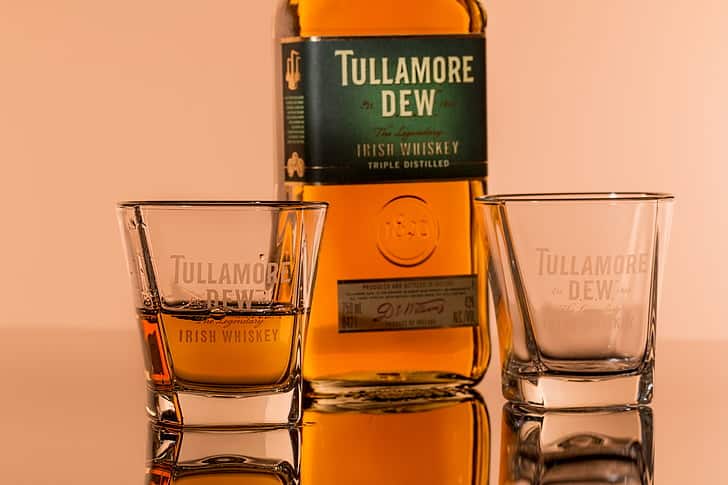 Tullamore D.E.W. Original is a blended Irish whiskey, which is a fan favourite of many thanks to its smooth finish and versatile palette with a citrus twist. It is regularly used for things such as fruity cocktails like a classic sour.
Tullamore D.E.W. Original is aged and matured in ex-bourbon and ex-sherry casks.
7. Connemara Peated Single Malt – an acquired taste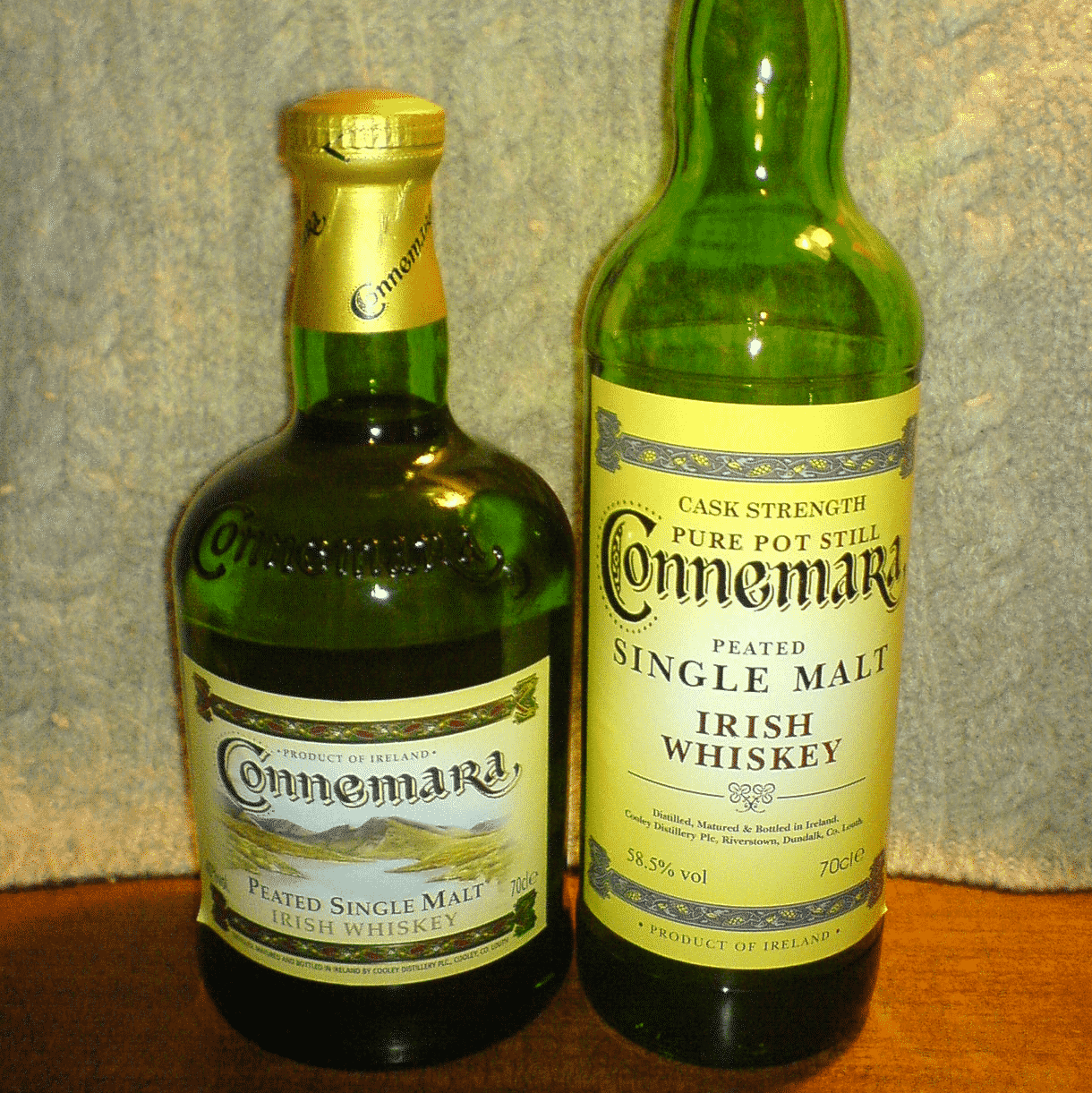 When drinking Connemara Peated Single Malt, you will initially first taste the peat before you get the taste of the lingering malt.
While peat whiskeys are an acquired taste, if Connemara Peated Single Malt is to your liking, it can make for a well-balanced and smooth Irish whiskey.
6. Bushmills Original – from the oldest licensed distillery in the world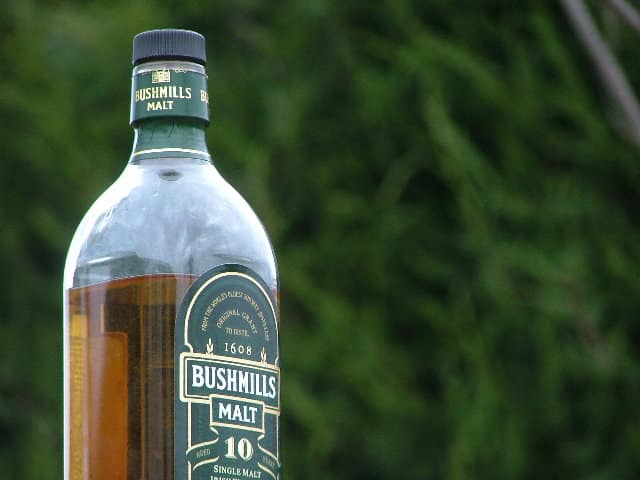 Bushmills can proudly claim to be the oldest licensed distillery in the world and is one of Ireland's best and most popular blends of single malt whiskies.
This whiskey has a lighter palette as it tastes similar to fresh berries with notes of vanilla. Further, it is relatively light and can make for the perfect starting point for any budding whiskey connoisseur. The brand is famous for being as affordable as it is dependable.
5. Redbreast 12-Year-Old – a well-matured whiskey
Everyone knows that maturity and ageing play a significant role in the taste of whiskey so it should come as no surprise that the Redbreast 12-year-old is an extremely popular Irish whiskey.
Redbreast is renowned for its full-flavoured creamy and fruity taste that teases a hint of sherry. It gives you a long-lasting taste that is best enjoyed with a small bit of water, which will truly open up the potential of its flavour.
4. Midleton – a fancy drink
Midleton is a premium brand and one of the most expensive Irish whiskies whose taste lives up to its distinguished name.
Midleton came from Midleton Distillery and was crafted in honour of the Master Distiller Emeritus Barry Crockett. It is widely regarded in whiskey circles as being one of the very best Irish whiskeys that you can taste.
3. Powers Gold Label 12-Year-Old Special Reserve – full of flavour
Powers Gold Label is a special edition release of the standard Powers Gold Label spirit and happens to be regarded as one of the best Irish whiskey brands on the market.
It is packed full of flavour and contains a blend of selected whiskies, which were matured over twelve years in Bourbon barrels.
2. Paddy Irish Whiskey – a classic Irish whiskey
Paddy Irish Whiskey is an instantly recognizable Irish whiskey as it contains a map of Ireland on its label. It is a triple-distilled blended whiskey, which has been distilled in Cork ever since 1779.
Paddy Whiskey is allowed to mature in oak casks for seven years, and its high malt content has given it the reputation of being one of Ireland's smoothest and best Irish whiskey brands.
1. Jameson Irish Whiskey – the best Irish whiskey brand
In first place on our list of the best Irish whiskey brands is Jameson, which is also one of the most famous Irish whiskey brands around the world.
This is the go-to drink of choice for the majority of whiskey drinkers as, not only is it a well-known brand, but it offers an extremely smooth taste with vanilla and nutty flavours.
That concludes our list of the top ten best Irish whiskey brands. Are there any other Irish whiskey brands that you think deserved a place on our list?