Throughout the years, many Irish golfers have experienced a huge amount of success on the worldwide stage.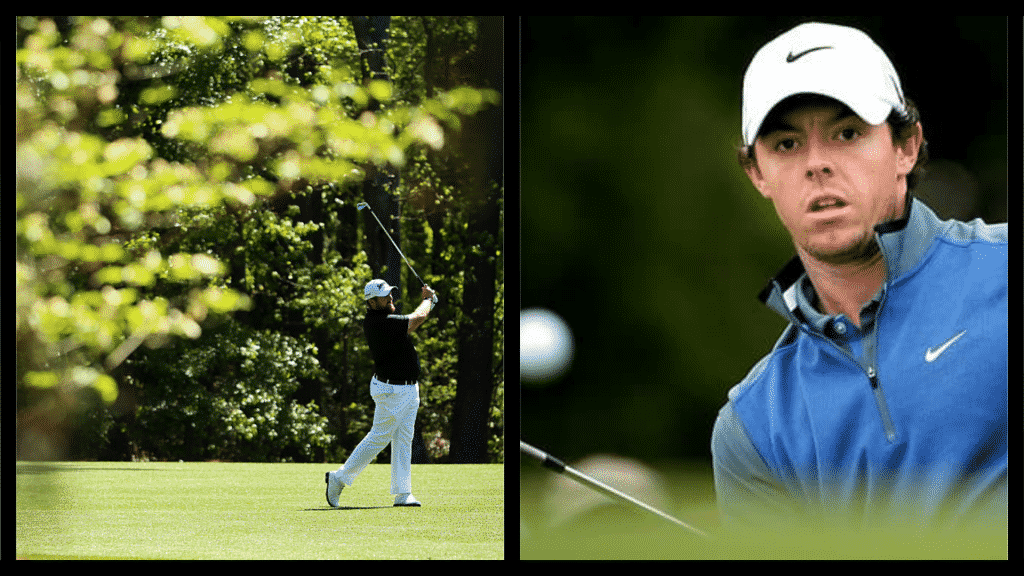 Ireland has always punched above its weight when it comes to its contributions to the sporting world.
This is nowhere clearer than in its contributions to the great game of golf, thanks to the many great Irish golfers who have made a name for themselves on the global stage.
In this article, we will list what we believe are the top ten best Irish golfers of all time.
10. Shane Lowry – from amateur to professional star
While only still an amateur at the time, Shane Lowry became an overnight sensation when he won the Irish Open on the 2009 European Tour.
This made him only the third amateur in history to secure a European Tour win.
9. Ronan Rafferty – a multiple European and Australasian Tour winner
Ronan Rafferty was a 7-time winner on the European Tour between 1989 and 1993. He also won five separate times on the Australasian Tour.
He also made one Ryder Cup team and even led the European Tour Money List one year.
8. Harry Bradshaw – experienced much success in Britain and Ireland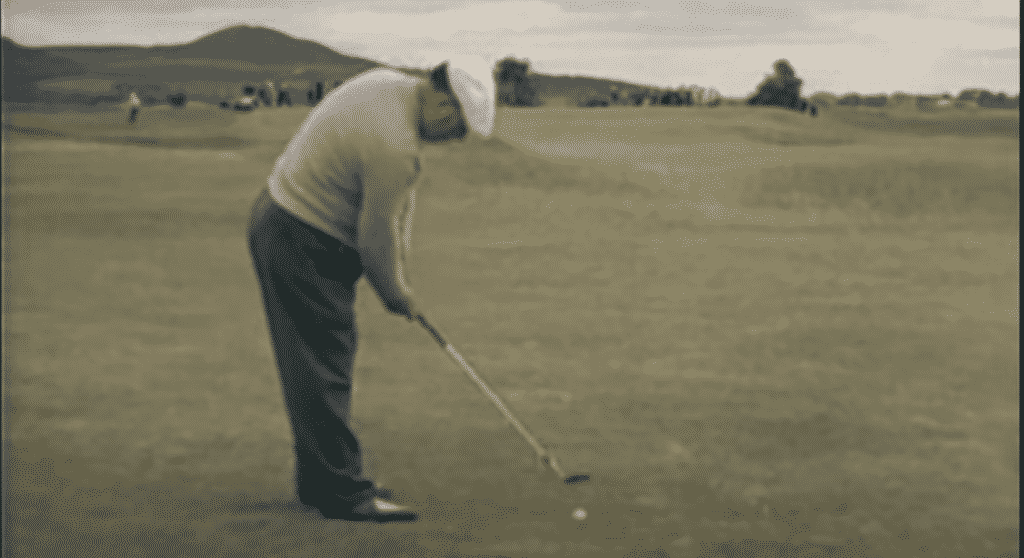 Harry Bradshaw experienced a huge amount of success in many tournaments throughout Britain and Ireland in the 1940s and 1950s. This included a pair of both British Masters and Irish Opens.
He was also a member of the Ryder Cup team on three different occasions. He is certainly considered one of the best Irish golfers of all time.
7. Des Smyth – a consistent and great golfer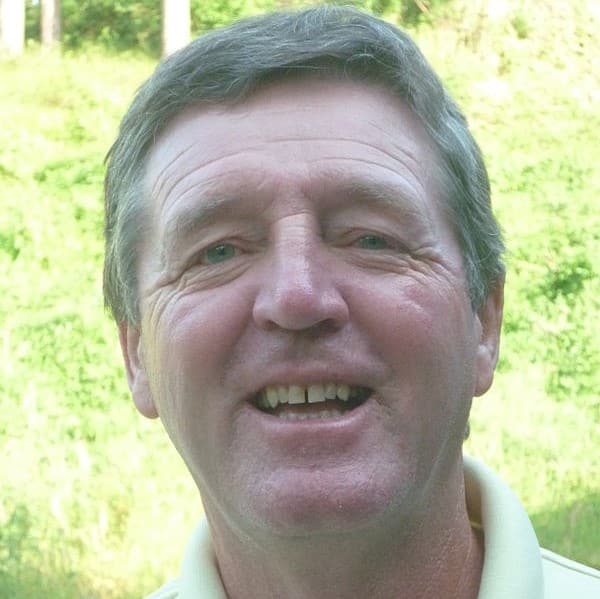 Des Smyth was a consistent and regular player on the European Tour for many years, winning eight times over a long period.
His first European Tour win was in 1979, and his last was in 2001 at the Madeira Island Open.
Besides winning the Irish National PGA Championship six times, he also won the Champions Tour in America twice, posted three wins on the European Seniors Tour, and also played in two Ryder Cups.
6. Fred Daly – the first Irishman to win one of golf's professional majors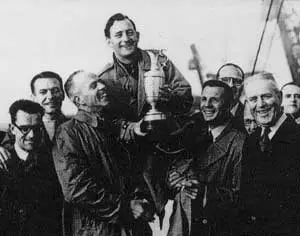 Fred Daly won many tournaments from the late 1930s into the 1950s, and this total would have likely been even more if it wasn't for World War II.
Daly also had the honour of being the first Irishman ever to win one of golf's professional majors, which was the 1947 British Open.
5. Darren Clarke – notoriously tough to beat in fourballs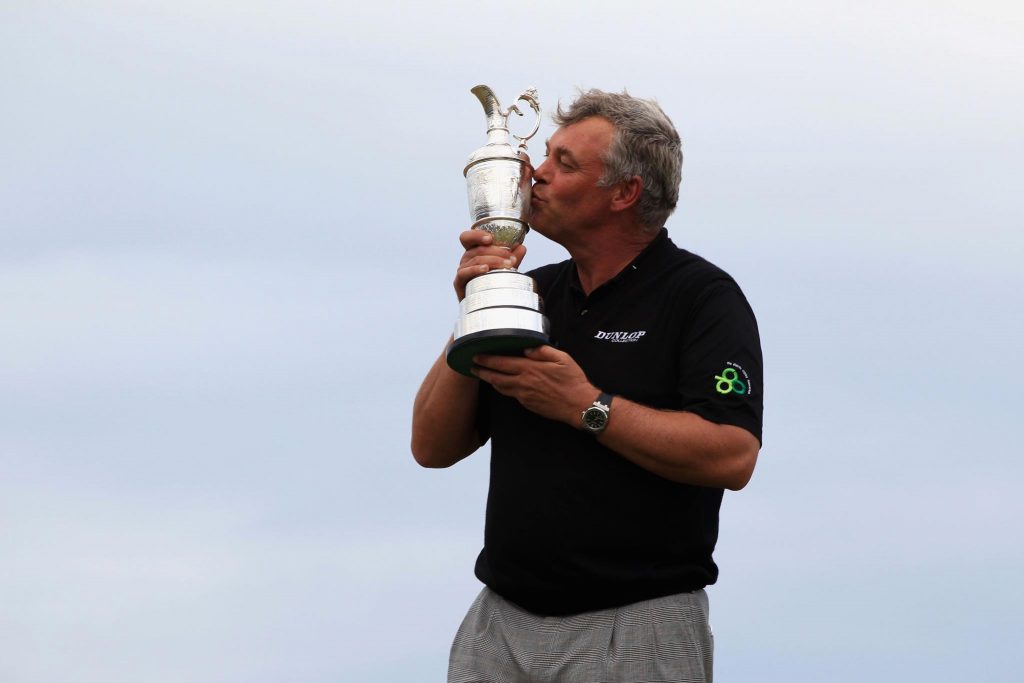 While some may make the argument that Darren Clarke never quite reached his true potential, he still, without a doubt, had an excellent career, primarily on the European Tour, where he earned 14 victories.
Clarke also played in five Ryder Cups and was notorious for being very difficult to beat in four-balls.
4. Christy O'Connor Sr. – a stalwart on the Great Britain & Ireland Ryder Cup teams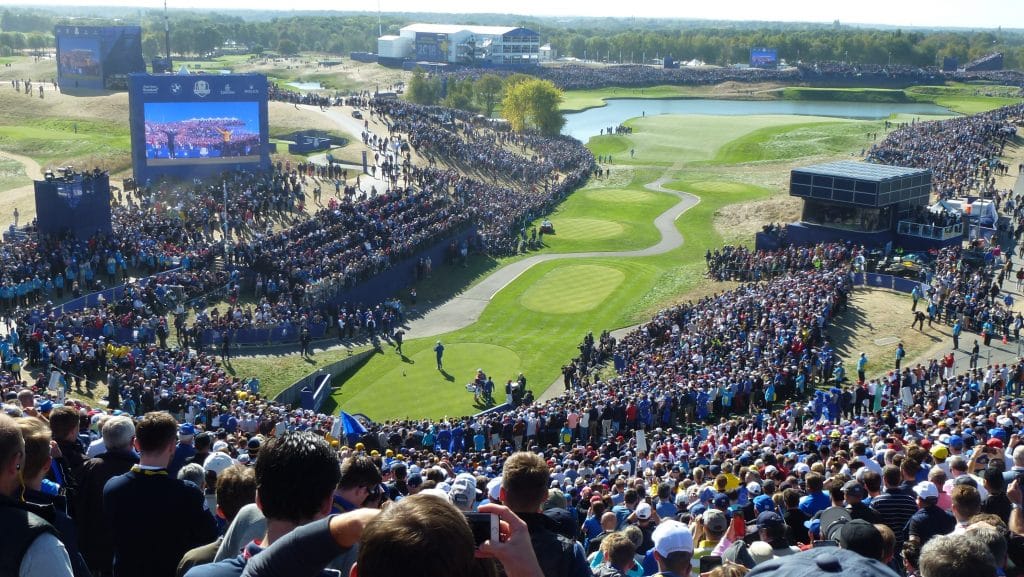 Christy O'Connor Sr. was a regular name on the Great Britain & Ireland Ryder Cup teams as he played in the tournament on ten different occasions from 1955 to 1973.
While he never won a major championship, he was still regarded as being one of the best golf players in Europe during his career.
3. Graeme McDowell – catapulted to stardom in 2010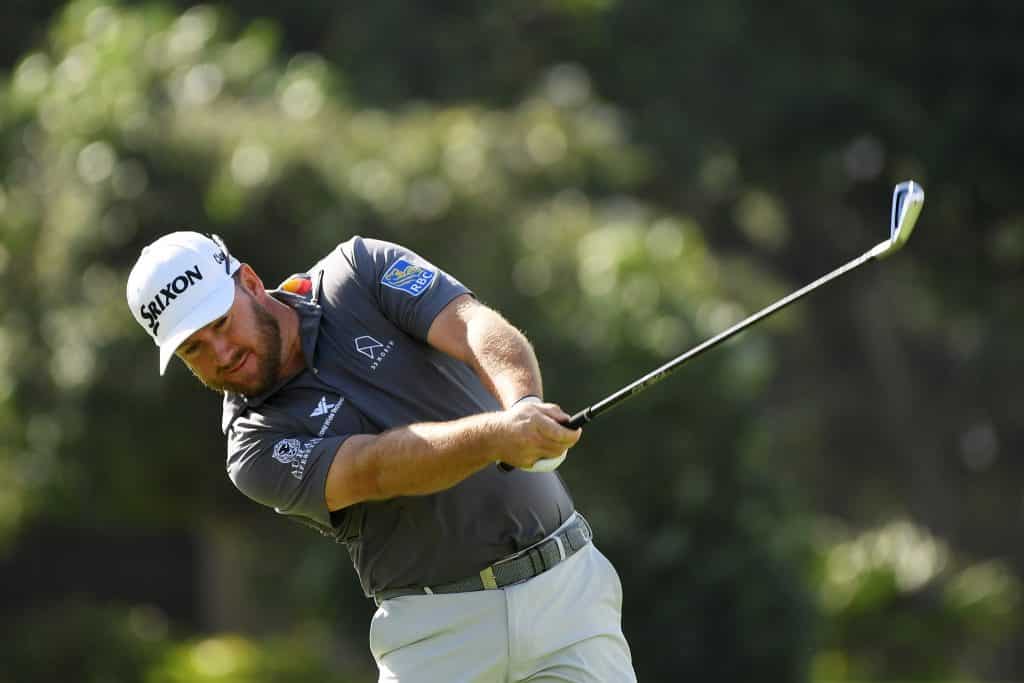 In 2010, McDowell won two European Tour events, the US Open, and sank the winning putt in the Ryder Cup.
He even beat the great Tiger Woods in a head-to-head playoff at Woods' own tournament, the Chevron World Challenge.
McDowell was the first golfer from Northern Ireland to win the US Open and the first Northern Irish golfer since 1947 to win any major.
2. Pádraig Harrington – the first Irish golfer to win multiple professional major championships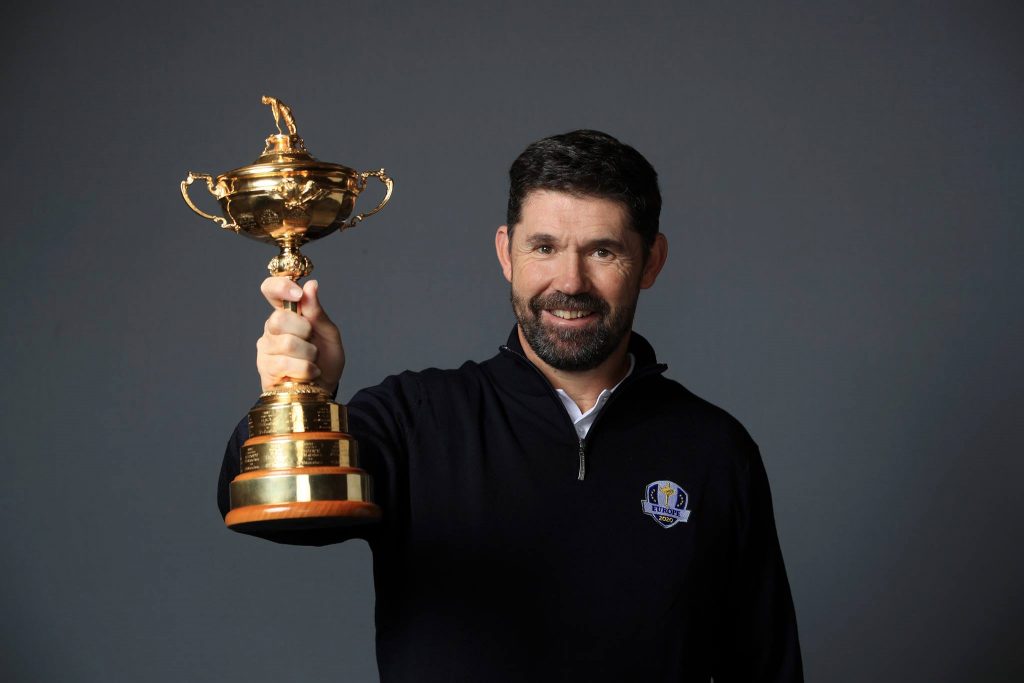 Pádraig Harrington has the honour of being the first Irish golfer to win multiple professional major championships.
Harrington has 15 wins on the European Tour, six on the PGA Tour, the British Open, as well as being the European Tour's Player of the Year in 2007 and 2008. Furthermore, Pádraig Harrington was the PGA Tour Player of the Year Award in 2008.
1. Rory McIlroy – the best Irish golfer of all time
In first place on our list of the top ten best Irish golfers of all time is Rory Mcllroy, who, since 2014, has truly become a household name in the world of golf.
In 2014, Mcllroy won the 2014 British Open, which was at the time his third major championship victory. This made him the third golfer since 1934 to win a third major at age 25 or younger.
Previously, he had won the 2012 PGA Championship and the 2011 US Open. In 2014 and 2016, he added the PGA Championship and the FedEx Cup title to his record.
After his victory at the 2018 Arnold Palmer Invitational, he had 14 PGA Tour wins and 13 triumphs on the European Tour, as well as being named PGA Tour Player of the Year for 2012 and 2014 and European Tour Golfer of the Year in 2012, 2014 and 2015.
That concludes our article on what we believe to be the top ten best Irish golfers of all time. Do you agree with our list, and are there other Irish golfers that you think deserved a place on this list?
Other notable mentions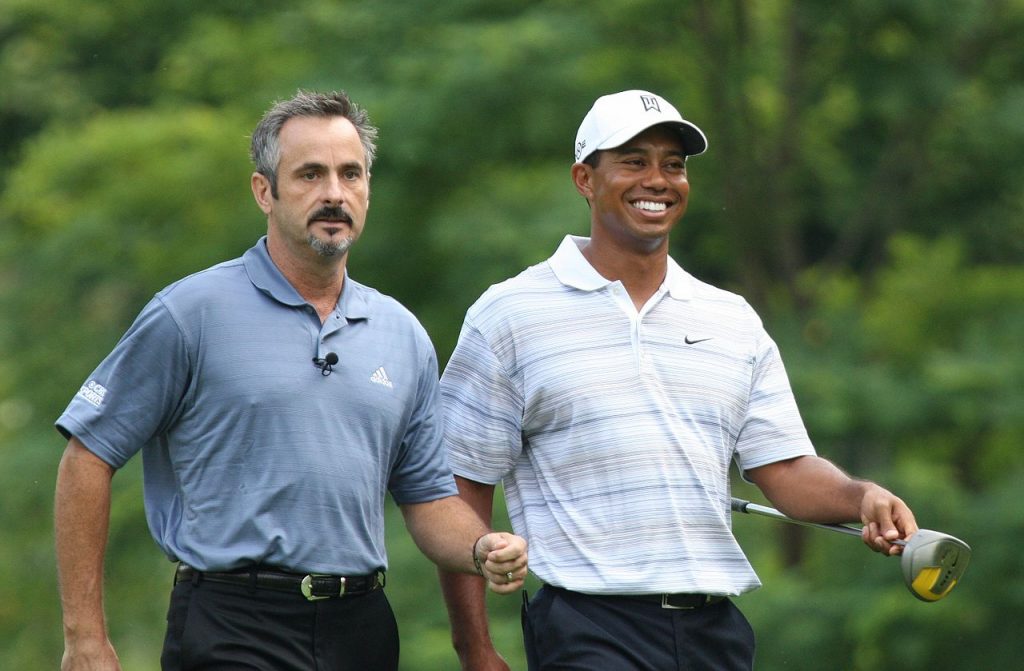 Eamonn Darcy: Darcy experienced victory in Europe on two occasions winning the European Tour in 1977 and 1990. He also made three Ryder Cup teams.
David Feherty: David Feherty spent the majority of his career playing in Europe, where he won five times and recorded two top-ten finishes on the European Tour Order of Merit.
Christy O'Connor Jnr: Christy O'Connor Jnr's most memorable moment of his career was his victory over Fred Couples at the 1989 Ryder Cup, which helped Europe win.
JB Carr: JB Carr from Dublin had an amateur career in golf. He was considered the best amateur golfer of his time.
Philip Walton: Philip Walton was the 1995 Ryder Cup hero who designed the impressive parkland course at Dundrum House.
FAQS about Irish golfers and golf in Ireland
Who is regarded as the most successful Irish golfer of all time?
Rory Mcllroy is not only regarded as the best golfer of all time according to our list, but he is also unequivocally the most successful Irish golfer of all time. He has spent a total of more than 100 weeks as the world's best golfer throughout his career.
How popular is golf in Ireland?
Golf is considered to be quite popular in Ireland. Statistics suggest this to be true as the UK and Ireland claim 51% of all European golf courses and 43% of all registered golfers in Europe.
How many golf courses are there in Ireland?
Currently, there are over 300 golf courses on the island of Ireland. Check out the best golf courses in Belfast here.
Get featured on Ireland Before You Die
Do you want to get your Irish business more online exposure? Especially to those interested in travelling the best places in Ireland? Then why not get a dedicated feature on Ireland Before You Die. Find out more 
here.
Legal Disclaimer
We cover articles relating to many activities. Some of our articles showcase gaming and gambling as activities. While we do not take money for bets or own any gambling venues, we feel it is important that our readers know the risks of such venues or sites that we may mention in our articles. Gambling involves risk. Please only gamble with funds that you can comfortably afford to lose. See our legal disclaimer for more info.