Ireland is a haven for explorers, and now you can explore for free; here are the ten best free things to do in Ireland.
It's true what they say, that the best things in life are free, especially when it comes to the best free things to do in Ireland.
You may be surprised to know that many of these sights and activities are free, and there's even more where that came from. Ireland is blessed with fantastic nature and a long history, making it a great place to discover for everyone.
Let's take a look at the ten best free things to do in Ireland.
10. Visit Glasnevin Cemetery and the National Botanic Gardens, Co. Dublin – a combination of history and nature
The graveyard where many notable figures from Irish history were laid to rest is a great place for history lovers to visit.
Then, for a date with nature, pop into the National Botanic Gardens next door for a colourful, leisurely stroll.
Address: Finglas Rd, Glasnevin, Dublin, D11 XA32
9. Hike the Sliabh Liag Cliffs, Co. Donegal – Ireland's highest accessible sea cliffs
At the top of the Wild Atlantic Way, you'll come across the 1,972 ft (601 m) high sea cliffs called the Sliabh Liag Cliffs.
These lesser-known cliffs are actually three times higher than the Cliffs of Moher. Perfect for nature lovers and hikers to explore, this has to be one of the ten best free things to do in Ireland.
Address: Shanbally, Co. Donegal
8. Explore the Lough Boora Discovery Park, Co. Offally –something for all the family
These 2,000 hectares of flora and fauna have some beautiful walks, off-road bike tracks, and even a sculpture park for art lovers. Perfect for a free family day out!
Address: Boora, Leabeg, Tullamore, Co. Offaly
7. Take the plunge at the Forty Foot, Co. Dublin – brace yourself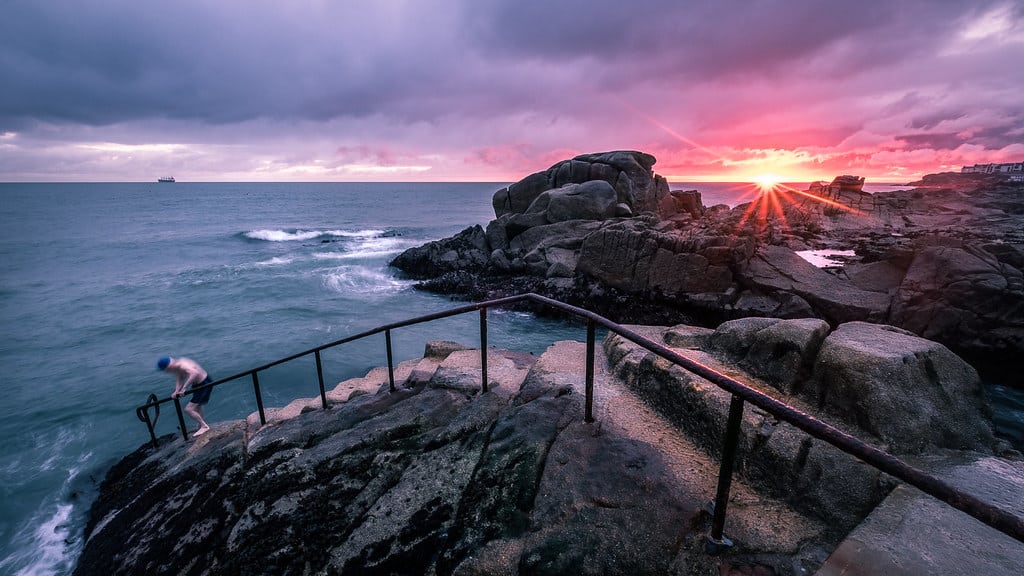 Depending on the time of year, you could be greeted by warm-ish or icy cold waters. But either way, you'll feel incredibly refreshed after this plunge into the sea, which is a real social event these days.
Address: Sandycove, Co. Dublin
6. Wild camp along the Wild Atlantic Way – cosy up under the stars
Along the famous Wild Atlantic Way, you'll find many wild spots in nature to free camp under the stars.
Use this as a base to take walks along the coast. Top tip: Mullaghmore Head in Sligo is ideal for this!
Address: Kilkilloge, Co. Sligo
5. Climb Croagh Patrick, Co. Mayo – in the footsteps of St Patrick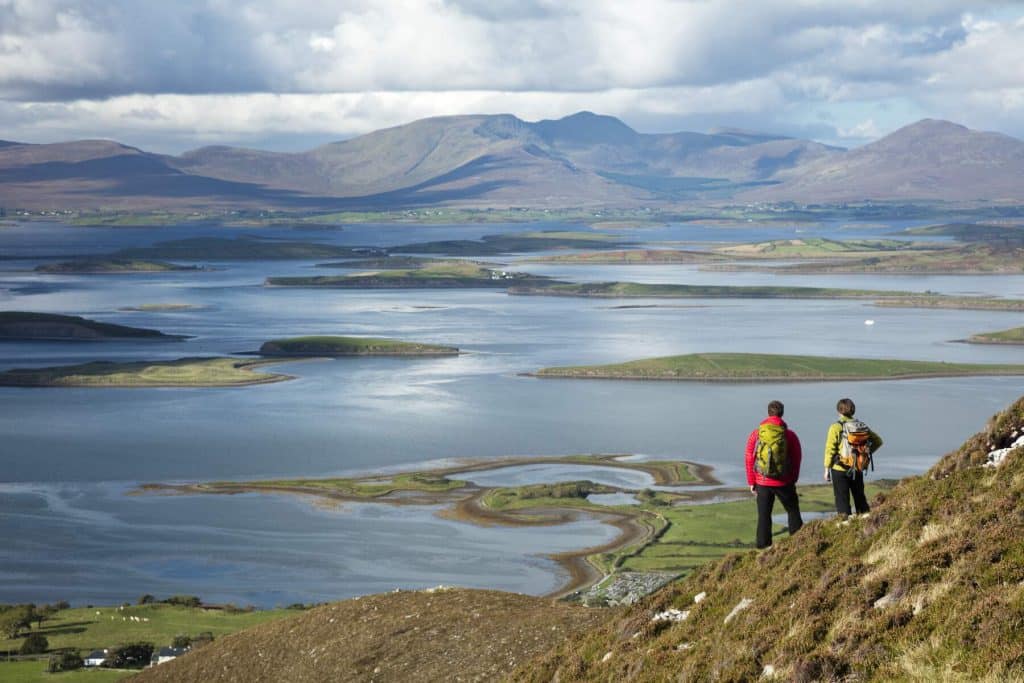 This is the perfect plan for a clear day, as you'll see unsurpassed views out to the islands of Clew Bay and beyond. The crystal clear waters will have you mesmerized.
Address: Teevenacroaghy, Co. Mayo
4. Cycle the Waterford Greenway, Co. Waterford – an environmentally friendly way to travel
Cycling the Waterford Greenway is undoubtedly one of the best free things to do in Ireland.
Grab your helmet, your mates, and your backpack and take a ride in nature along the Waterford Greenway. You'll have fun, burn calories, and pass by some stunning scenery – what more could you want?
Address: Dungarvan, Co. Waterford
3. Visit Killarney National Park and Visitor Centre, Co. Kerry – a jewel in in Kerry's crown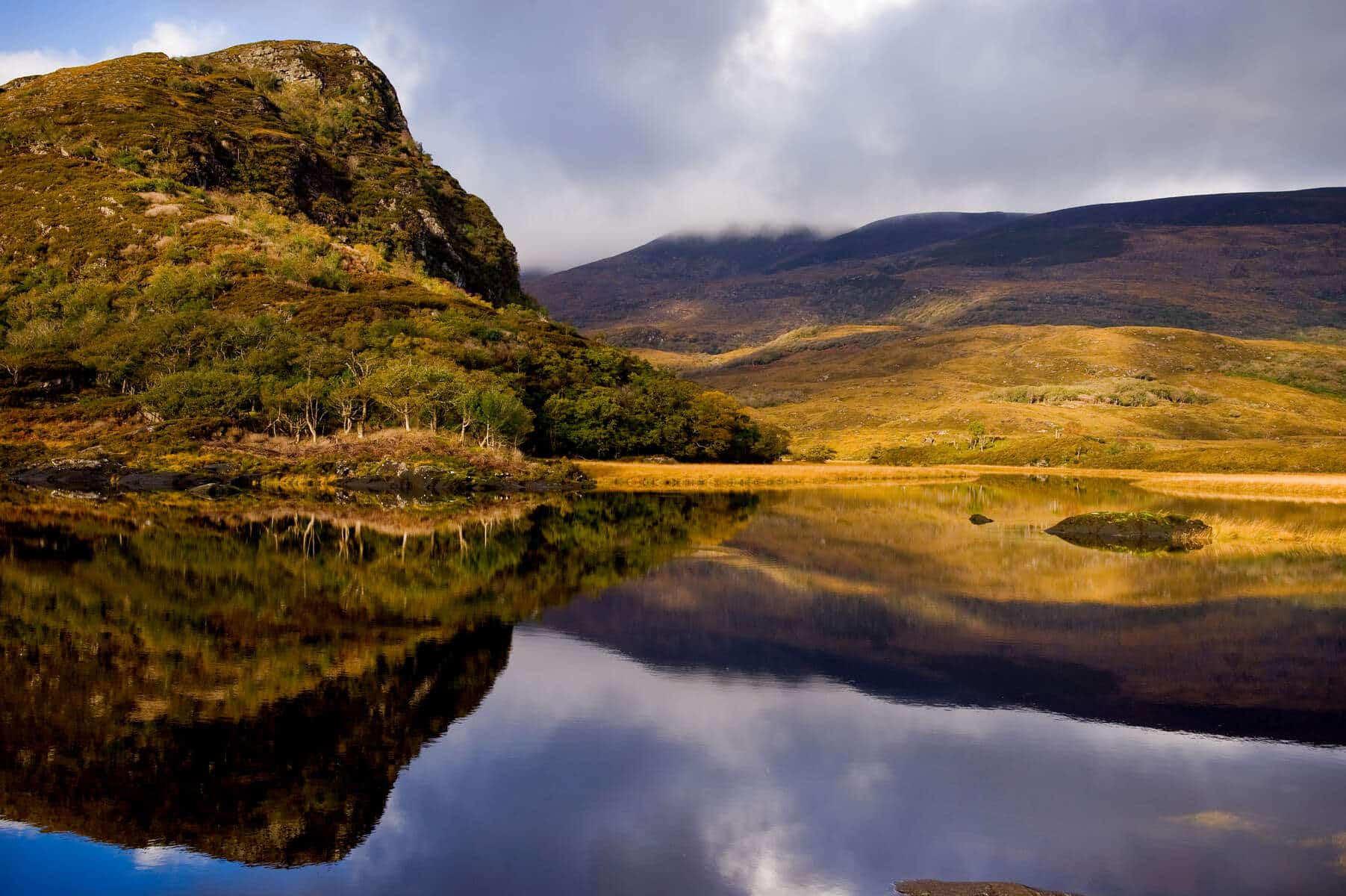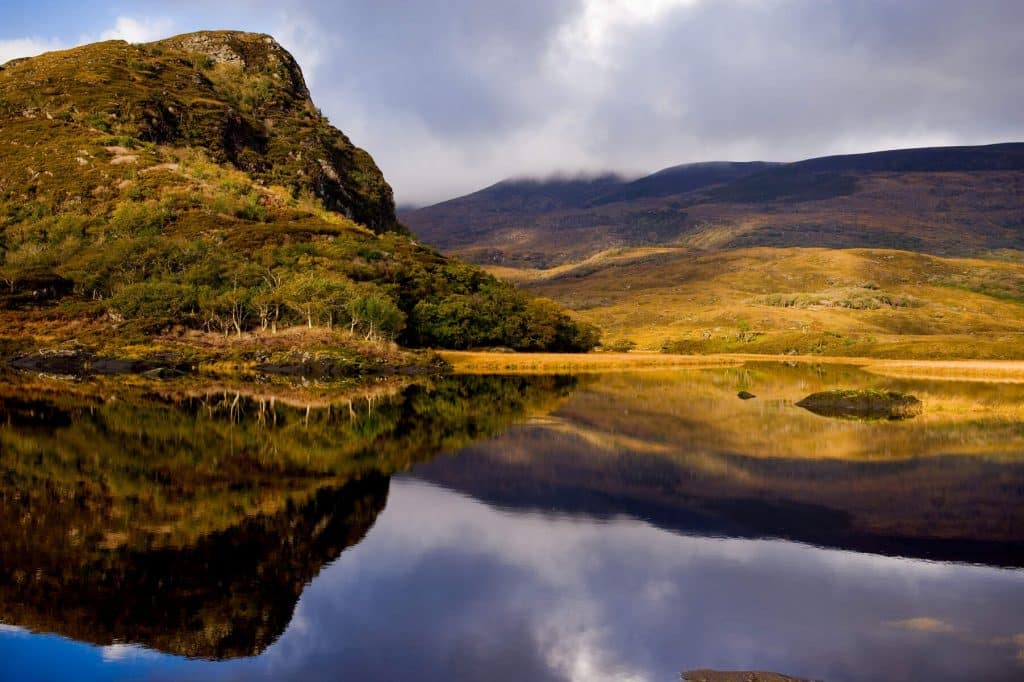 With trails perfect for all the family and beautiful sights to see, such as Muckross House, Torc Waterfall, and Ross Castle, you will certainly enjoy this free day out.
Address: Muckross, Co. Kerry
2. Discover the breathtaking Connemara National Park, Co. Galway – Ireland's cultural region
Connemara is one of Ireland's greatest treasures and for many good reasons.
Not only is it the largest Gaeltacht region in the country, but it is home to some incredibly stunning nature, including fantastic white sandy beaches.
Address: Letterfrack, Co. Galway
1. Climb Ireland's highest mountain, Co. Kerry – the hike of a lifetime
Mount Carrantoohill, perched at 3407 ft (1038 m) above sea level, is Ireland's highest mountain.
It's a popular hike for locals and tourists looking for a challenge, yet a very doable challenge.
Many hikers love this route as it is accessible for many with a decent fitness level but is not completely out of reach when you consider summitting some of the highest peaks of other countries.
Be prepared to sweat, take lots of photos, and meet some like-minded people.
Address: Coomcallee, Co. Kerry
So now you know you can save money and still find amazing things to do in Ireland, but where to start?
There is something for everyone, so whether you are travelling solo, as a couple, as a family, or with pets, then there is always an option.
So, next time you're looking for an activity that won't break the bank, check out our list of the top ten best free things to do in Ireland.