Dublin often appears on lists of the most expensive cities in the world. But do not fret, here are the ten best free things to do in Dublin.

It is a well-known fact that Dublin can be a costly place to live and stay, which is to be expected by the fact that it is Ireland's capital city.
For students, tourists, and everyone else working and living in Dublin, it can be quite hard to come up with the extra money to spend on leisure activities in the city when you have rent and bills to pay.
However, not everything in Dublin comes with a massive price tag, and there are plenty of completely free ways to spend some time having fun in Dublin.
IB4UD's top tips for visiting Dublin on a budget
Consider visiting Dublin during spring or autumn when the weather is pleasant, and accommodation prices tend to be lower compared to peak tourist seasons.
Take advantage of the free and cheap things to do and enjoy cultural gems without spending a penny.
Make use of Dublin's extensive public transportation network and try using a Leap Visitor Card, which offers unlimited travel on buses, trams, and trains within the designated zones at a discounted rate.
Join free walking tours in Dublin to explore the city's highlights while learning about its history and culture first-hand from the city's knowledgeable guides.
Venture away from tourist hotspots and dine at local eateries, pubs, and street food stalls to save money. Dining in Dublin can be expensive, but there are some budget-friendly restaurants and affordable food markets like the Dublin Food Co-op or the Temple Bar Food Market.
10. Dublin Bikes – the most enjoyable way to see the city
Dublin Bikes are one of the best ways to get around the city, and there are tonnes of locations scattered across Dublin where you can pick up and drop off your bikes.
Although you can pay annual fees or hourly rates for renting a bike, using the bikes for less than 30 minutes is completely free.
This means you can cycle around Dublin all day for free as long as you exchange your bike for a new one every 29 minutes.
Address: Exchequer St, Dublin, Ireland
9. Phoenix Park – the perfect spot for a sunny afternoon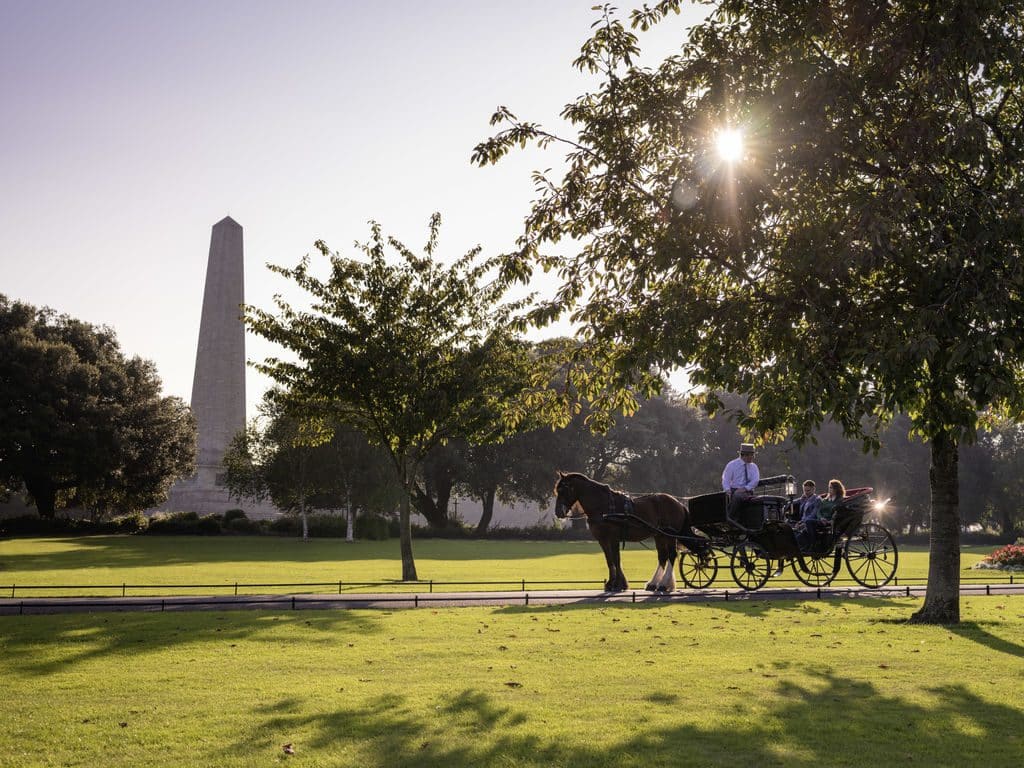 Although a lot of people only associate Phoenix Park with Dublin Zoo, the park itself is a beautiful piece of nature in Dublin City – and a fantastic place to spend a few hours.
It is one of Europe's largest parks and is full of wildlife that you don't need to pay into the zoo to see. If you're lucky, you'll get to see the deer, who have made the park their home.
Address: Northside, Dublin 8, Ireland
READ ALSO: 10 Parks In Dublin City You Need To Visit Before You Die
8. Museum of Natural History – soak up some history
The Museum of Natural History first opened its doors in 1857 and has since become one of the best museums in Dublin and one of the best things to do if you are on a budget.
The museum is located on Merrion Street and is open for free to visitors seven days a week.
Address: Merrion St Upper, Dublin 2, D02 F627, Ireland
7. The Chester Beatty – a completely free museum and library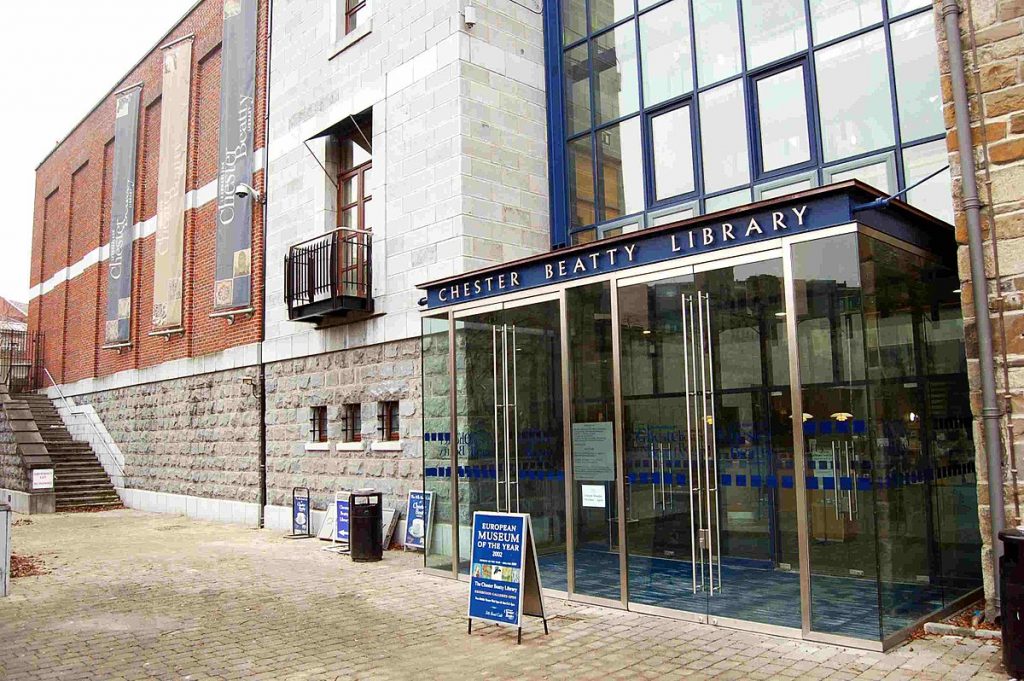 Chester Beatty is a museum and library in Dublin that was established in 1950 to house the collections of Sir Alfred Chester Beatty.
It is full of hidden gems, including ancient books and scrolls, and it is completely free seven days a week to explore both floors of the library and the rooftop garden.
Address: Dublin Castle, Dublin 2, D02 AD92, Ireland
6. Take a self-guided street tour – internet access to the rescue
Although there are paid street tours around Dublin, you can very easily do one yourself for free with internet access and a smartphone.
There are both audio and written walking tours of Dublin available for free online, and you can even find some specifically aimed around the things you would be most interested in seeing.
It also means you can skip the bits that you don't want to see so a self-guided tour is definitely one of the best free things that you can do in Dublin.
Top tip: General Post Office is a great place to start!
Address: O'Connell Street Lower, North City, Dublin 1, Ireland
5. Go to the beach – Dublin has plenty of seaside options not far from the city centre
Whether you go to Portmarnock, Sandymount, Howth, or anywhere in between, there are lots of accessible beaches in Dublin that make for a brilliant place to spend a few hours without having to pay a cent.
All you need to bring is yourself, some friends, and a towel.
Address: Portmarnock Beach, Co. Dublin, Ireland
4. Irish Museum of Modern Art – for a culture-filled afternoon
Part of the National Gallery, the Irish Museum of Modern Art is one of the most well-known museums in Dublin, and it attracts hundreds of visitors every year.
The museum is situated in Royal Hospital Kilmainham, which itself is a place of massive history and heritage. Today, it houses plenty of modern and contemporary pieces of art.
Address: Royal Hospital Kilmainham, Military Rd, Kilmainham, Dublin 8, Ireland
RELATED: The 10 best museums in Ireland, ranked
3. Listen to live music – there's a reason so many movies have been made about Dublin's music scene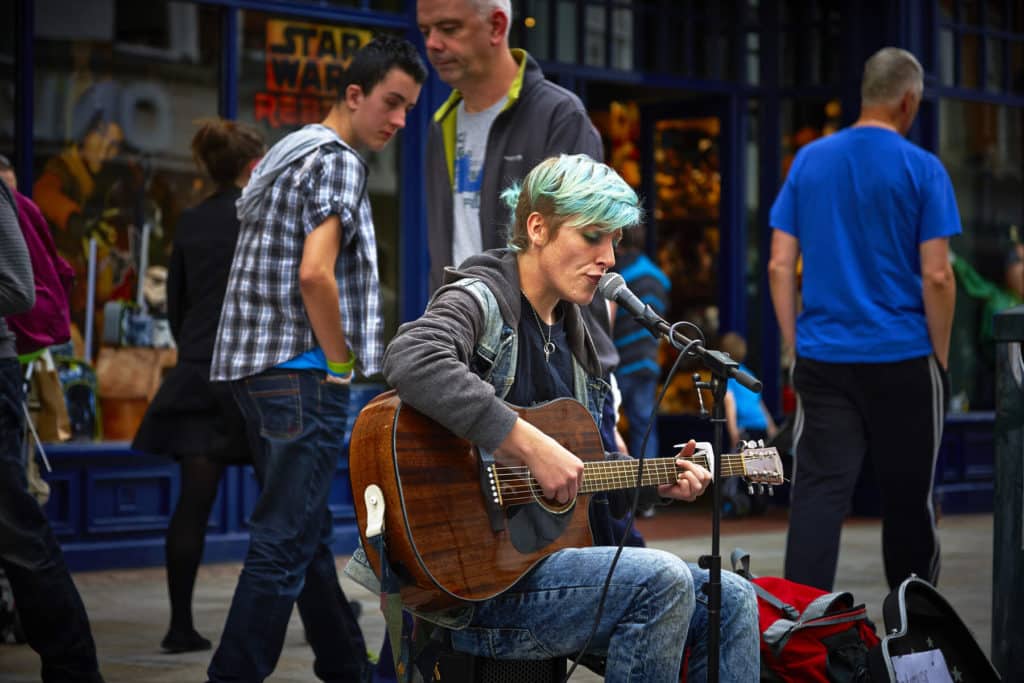 There is always access to live music in Dublin in some form or another.
Concerts are very frequent but can be quite expensive. Thankfully, however, there are always lots of very talented singers and musicians busking all across Dublin City, which is a completely free way to take in some live music.
Failing that, you can always find live music in a pub somewhere, and although you may be expected to grab a drink while you're there, a pint of water is always on the house!
RELATED: The 10 Best Bars in Dublin for LIVE MUSIC (for 2023)
2. Áras an Uachtaráin – live like a president for free
Have you ever wondered what it would be like to spend a day as the president of Ireland? Well, the closest you are going to get is having a wander around Áras an Uachtaráin and seeing his residence and workplace for yourself.
You can have a look around on your own, and sometimes there are also guided tours, so make sure to check in advance before you go.
Address: Phoenix Park, Northside, Dublin, D08 E1W3, Ireland
1. Trinity College Dublin – the city's historic university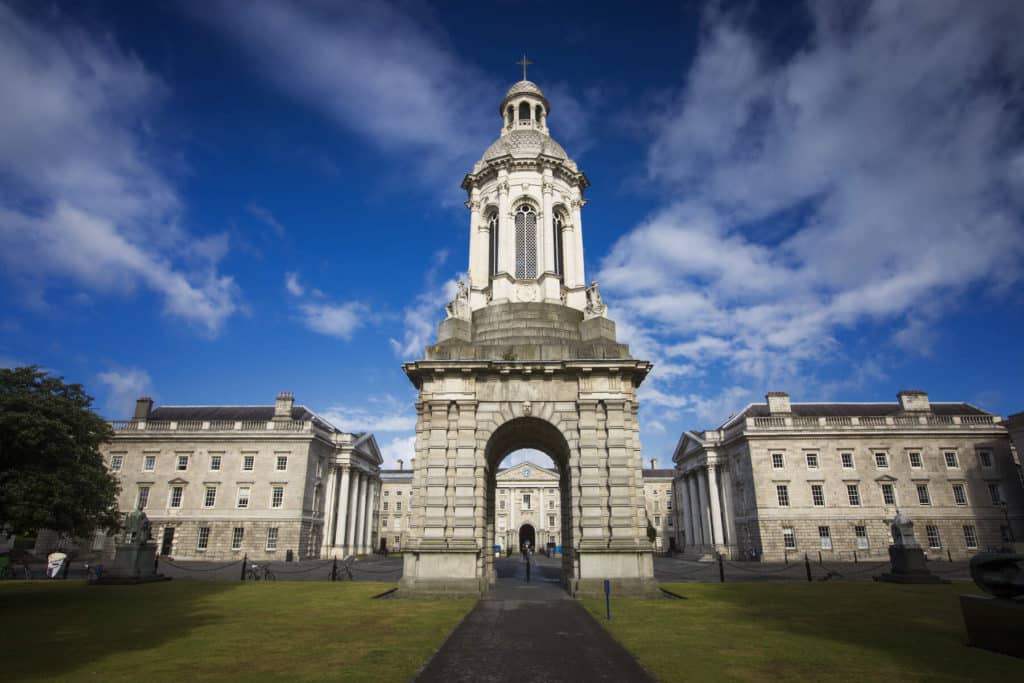 Trinity College is not only the most prestigious university in Ireland, but it is also a massive tourist attraction in its own right.
You can walk around the campus for free pondering what it would have been like to be Jonathan Swift, Samuel Beckett, or even Bram Stoker doing the exact same thing.
Spending a few hours exploring Trinity College is definitely one of the best free things to do in Dublin – however, studying there isn't quite so budget-friendly!
Address: College Green, Dublin 2, Ireland
Your questions answered about Dublin
If you still want to know more about all things Dublin, we have you covered! In the section below, we've answered some of our readers' most frequent questions that have been asked online about Ireland's capital city.
1. What time is it in Dublin?
2. How many people live in Dublin?
As of 2020, Dublin's population is said to be around 1.2 million people (2020, World Population Review).
3. What temperature is it in Dublin?
Dublin is a coastal city with a temperate climate. Spring sees balmy conditions ranging from 3°C (37.4°F) to 15°C (59°F). In Summer, temperatures rise to a range of 9°C (48.2°F) to 20°C (68°F). Autumn temperatures in Dublin are generally between 4°C (39.2°F) and 17°C (62.6°F). In winter, temperatures are usually between 2°C (35.6°F) and 9°C (48.2°F).
4. What time is sunset in Dublin?
Depending on the month of the year, the sun sets at varying times. On the Winter Solstice in December (the shortest day of the year), the sun can set as early as 4:08pm. On the Summer Solstice in June (the longest day of the year), the sun can set as late as 9:57pm.
5. What to do in Dublin?
Dublin is a dynamic city with tonnes of things to see and do! If you're keen to learn more about what to do in Dublin, have a look at the below articles for some inspiration.
If you are interested in Dublin, you will find these articles really helpful:
Where to stay in Dublin
The 10 best hotels in Dublin city centre
The 10 best hotels in Dublin, according to reviews
The 5 Best Hostels In Dublin – Cheap and Cool Places to Stay
Pubs in Dublin
Drinking in Dublin: the ultimate night out guide for the Irish capital
The 10 best traditional pubs in Dublin, ranked
The ultimate 5 best bars in Temple Bar, Dublin
6 of Dublin's Best Traditional Music Pubs Not in Temple Bar
Top 5 Best Live Music Bars and Pubs in Dublin
4 Rooftop Bars in Dublin You MUST Visit Before You Die
Eating in Dublin
5 Best Restaurants for a Romantic Dinner for 2 in Dublin
5 BEST places for Fish and Chips in Dublin, RANKED
10 Places to Grab a Cheap & Delicious Meal In Dublin
5 Vegetarian & Vegan Restaurants in Dublin You NEED To Visit
The 5 best breakfasts in Dublin that everyone should visit
Dublin Itineraries
1 day in Dublin: How to Spend 24 hours in Dublin
2 days in Dublin: The perfect 48 hour itinerary for Ireland's capital
3 days in Dublin: The ULTIMATE Dublin Itinerary
Understanding Dublin & its attractions
10 fun & interesting facts about Dublin you never knew
50 shocking facts about Ireland you probably didn't know
20 mad Dublin slang phrases that only make sense to locals
10 Famous Dublin Monuments with Bizarre Nicknames
10 things you should NEVER do in Ireland
10 Ways Ireland Has Changed Over The Last 40 Years
The history of Guinness: Ireland's beloved iconic beverage
TOP 10 Amazing Facts You Didn't Know About The Irish Flag
The story of Ireland's capital: a bite-size history of Dublin
Cultural & Historical Dublin attractions
Top 10 famous landmarks in Dublin
7 Locations in Dublin where Michael Collins Hung Out
More Dublin sightseeing
Dublin Bucket List: the 25 best things to do in Dublin, Ireland
5 SAVAGE Things To Do On A Rainy Day In Dublin