Fancy a delicious sweet treat? Here are the ten best bakeries in Dublin you need to try while in the city.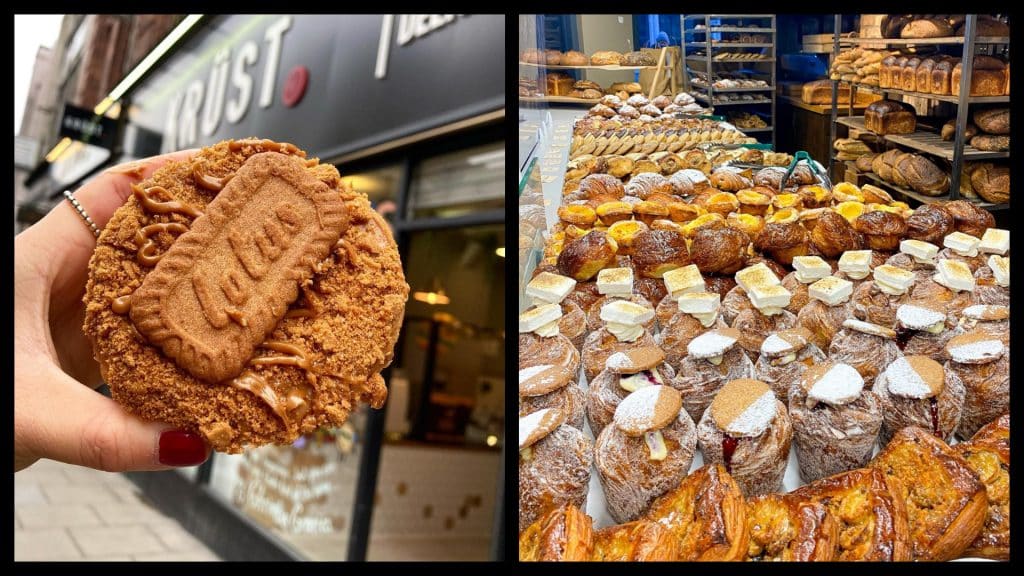 Whether you're looking for a sweet afternoon pick-me-up, a delicious dessert, or a tasty pastry breakfast, Dublin's bakeries will cater for all your needs.
From cupcakes to croissants, cream buns to freshly baked bread, the choices are endless. Baked goods aren't hard to find in Ireland's capital city, and we're here to give you the lowdown on where you can find the very best.
Here is your ultimate guide to the ten best bakeries in Dublin you need to try. Prepare for mouthwatering food pictures incoming…
10. Hansel And Gretel Bakery and Patisserie – for irresistible bakes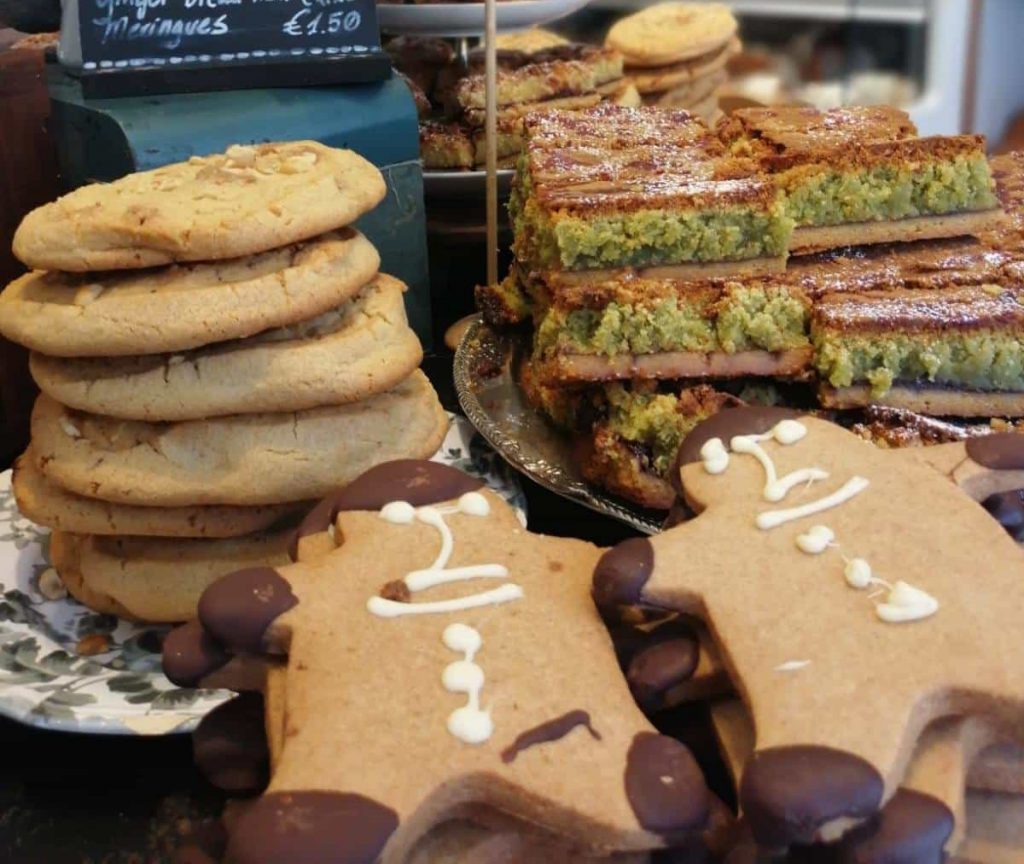 Hansel and Gretel couldn't resist visiting the witch's gingerbread house filled with sweets, and we bet you won't be able to resist a trip to Dublin's Hansel And Gretel Bakery and Patisserie.
Delectable homemade desserts and freshly baked goods offered Monday to Saturday make this one of the best bakeries in Dublin you need to try.
Address: 20 Clare St, Dublin 2, D02 TD45, Ireland
9. Manning's Bakery – something for all occasions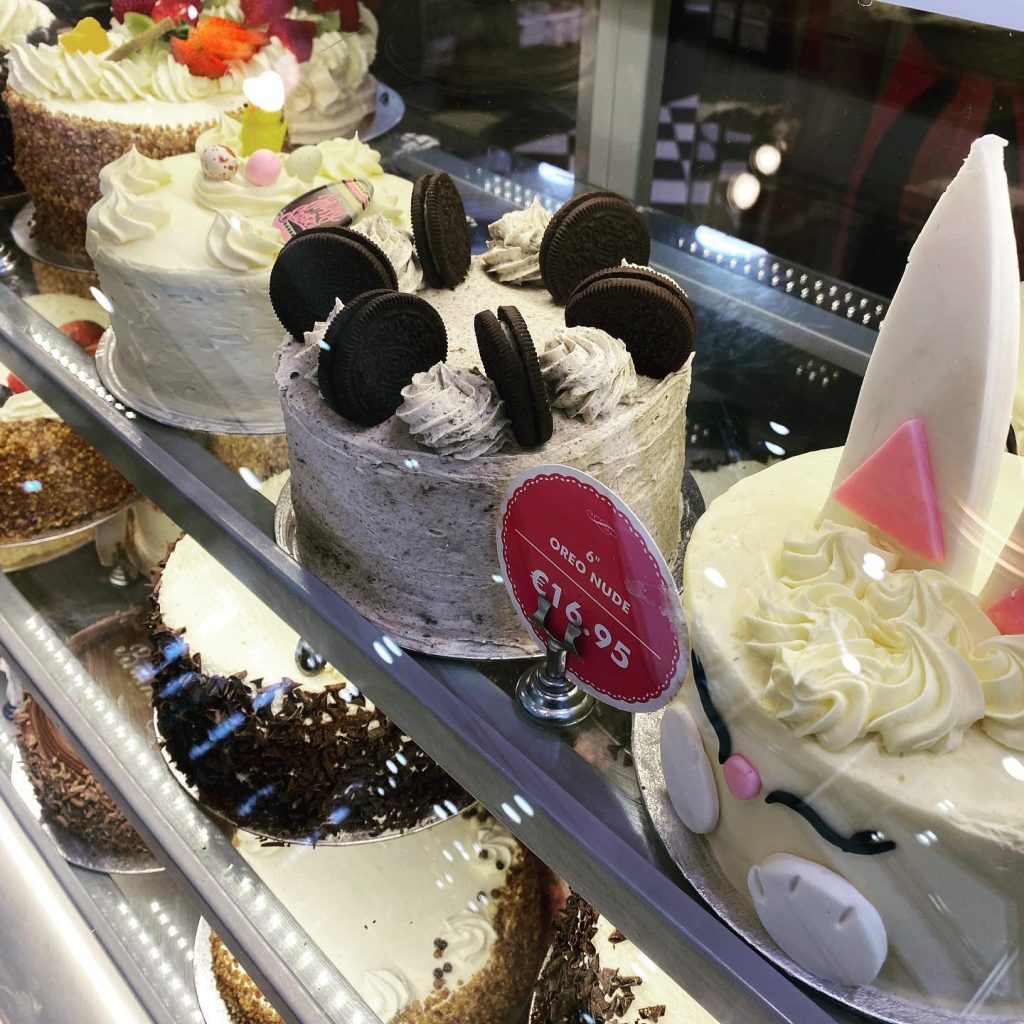 This artisan bakery at the heart of Dublin 8, one of the trendiest neighbourhoods in the world, lives up to the reputation of the area in which it is situated.
They cater for various occasions, including birthday and wedding cakes, as well as freshly baked cakes, treats, and pastries for when you just fancy something sweet.
Address: 39/40 Thomas St, The Liberties, Dublin 8, Ireland
8. The Rolling Donut – for some of the best doughnuts in Dublin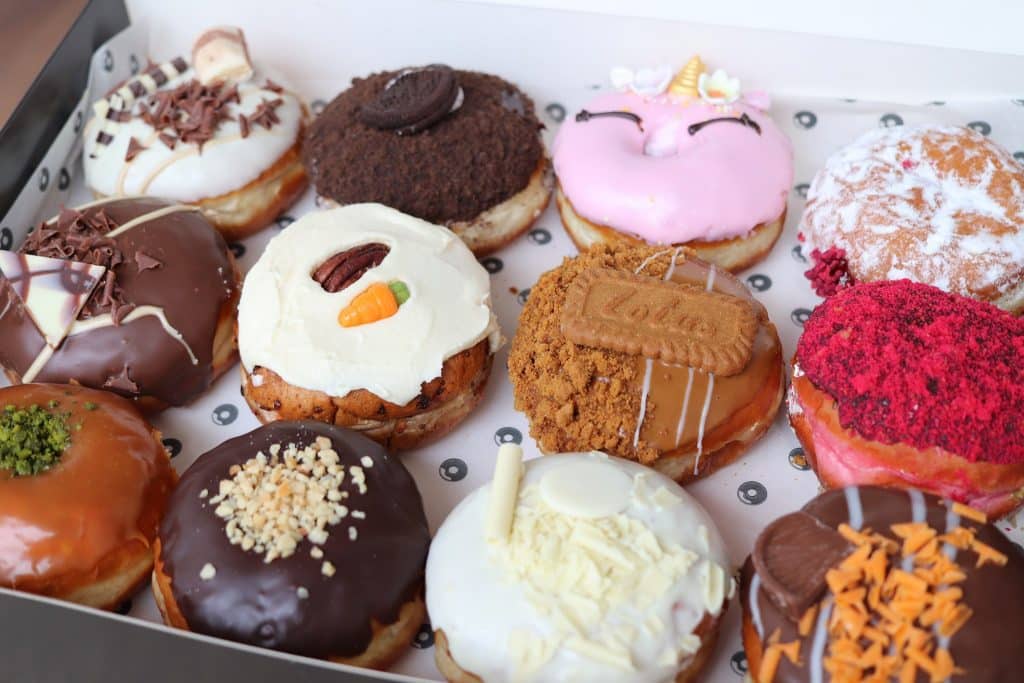 The Rolling Donut is Dublin's premier spot for delicious, indulgent doughnuts with a huge range of delicious and inventive flavours.
The doughnuts here are a firm favourite among locals and provide the perfect sweet accompaniment for your coffee or the best surprise gift for your loved ones.
There are various locations throughout the city. So, no matter where you are, you won't be far from delicious doughnuts.
Address: 55 King St S, Dublin 2, D02 C803, Ireland
7. Il Valentino Bakery and Café – for a taste of Italy at the heart of Dublin
Il Valentino Bakery and Café offer artisan Italian-style bakes at the heart of Dublin's Docklands.
Expect a vast range of freshly baked cakes and pastries, delicious breads, jams, and honeys, and unforgettable croissants, pastries, and sandwiches.
Address: Gallery Quay, 5, Grand Canal Dock, Dublin 2, D02 N265, Ireland
6. Krust Bakery – for mouthwateringly delicious cronuts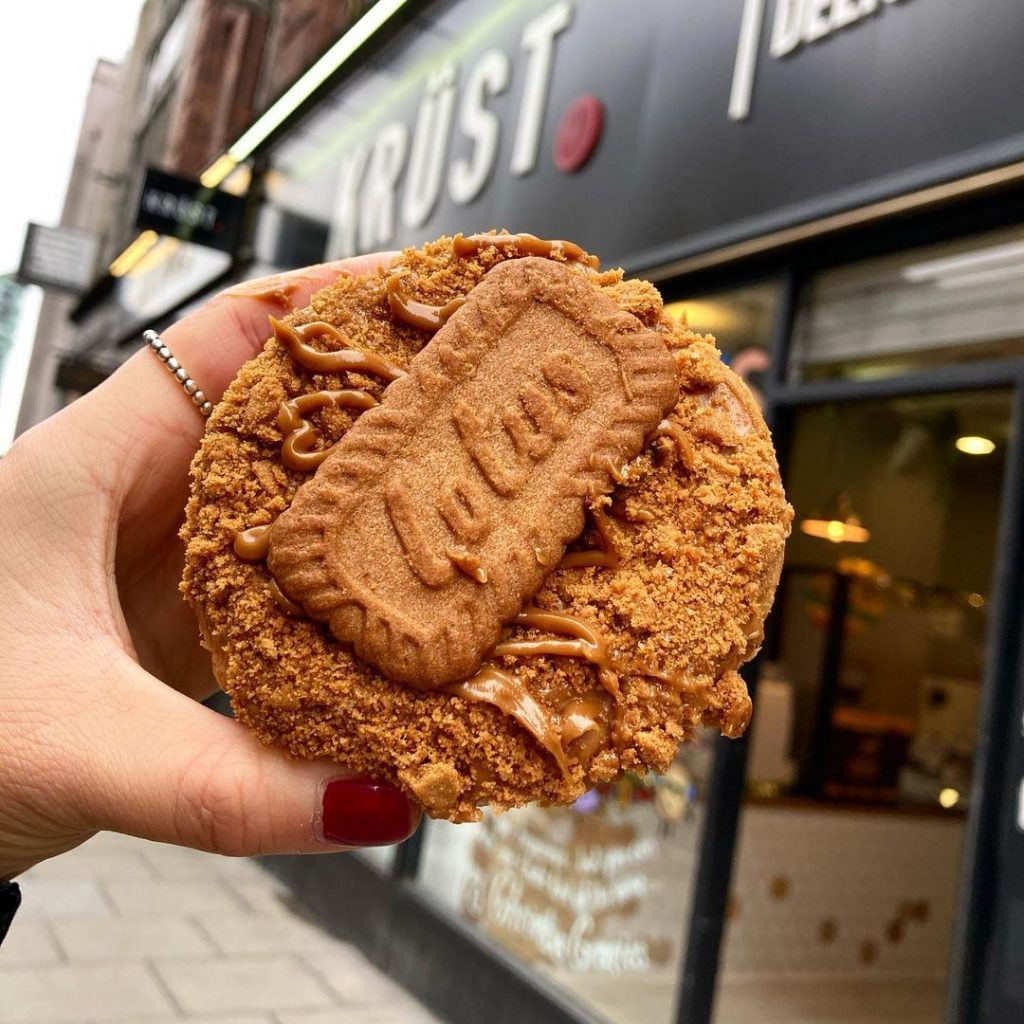 Known as 'the home of the cronut', Krust Bakery offers delicious flaky pastry-style doughnuts that are the perfect indulgent treat for when you're in the mood for something delicious.
With inventive flavours and an ever-evolving menu, you can always expect something new and exciting here.
Address: 5-6 South Great, George`s Street, Dublin, D02 KT52, Ireland
5. Camerino Bakery Café – one of the best bakeries in Dublin you need to try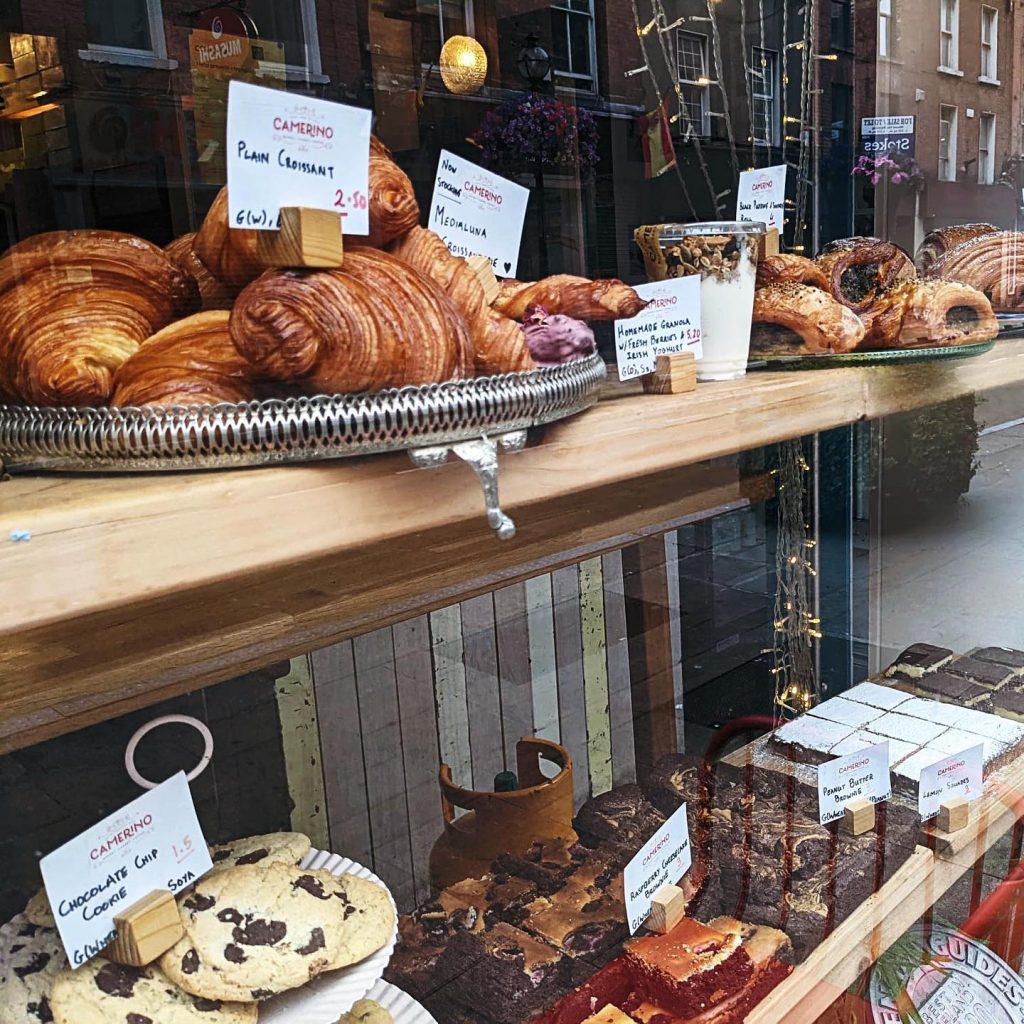 Located in Dublin's Merrion Square, Camerino Bakery Café work with local producers to provide food with great quality and flavour.
Camerino Bakery Café serves a range of breads, cakes, baking kits, and even delicious lunches.
Address: 37 Merrion Square E, Grand Canal Dock, Dublin, D02 XK52, Ireland
4. Bread Naturally – plenty of choice for all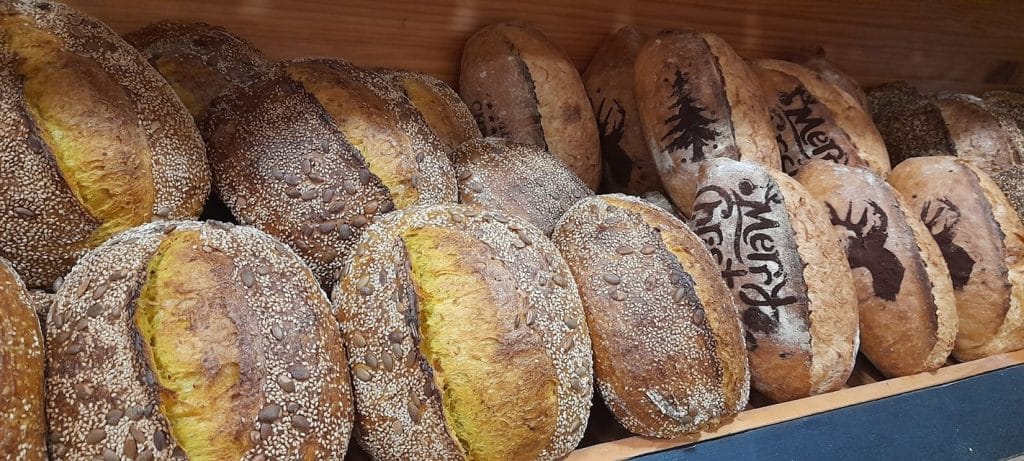 Using organic flour and recipes free from additives, you can rest assured that the bakes on offer from Bread Naturally will be of the highest quality.
Choose from sourdoughs, Viennoiserie, doughnuts, tarts, vegan cakes, and more.
Address: 10 Main St, Clontarf East, Dublin 5, D05 DE88, Ireland
3. Bretzel Bakery and Café – for every kind of bread you could ever want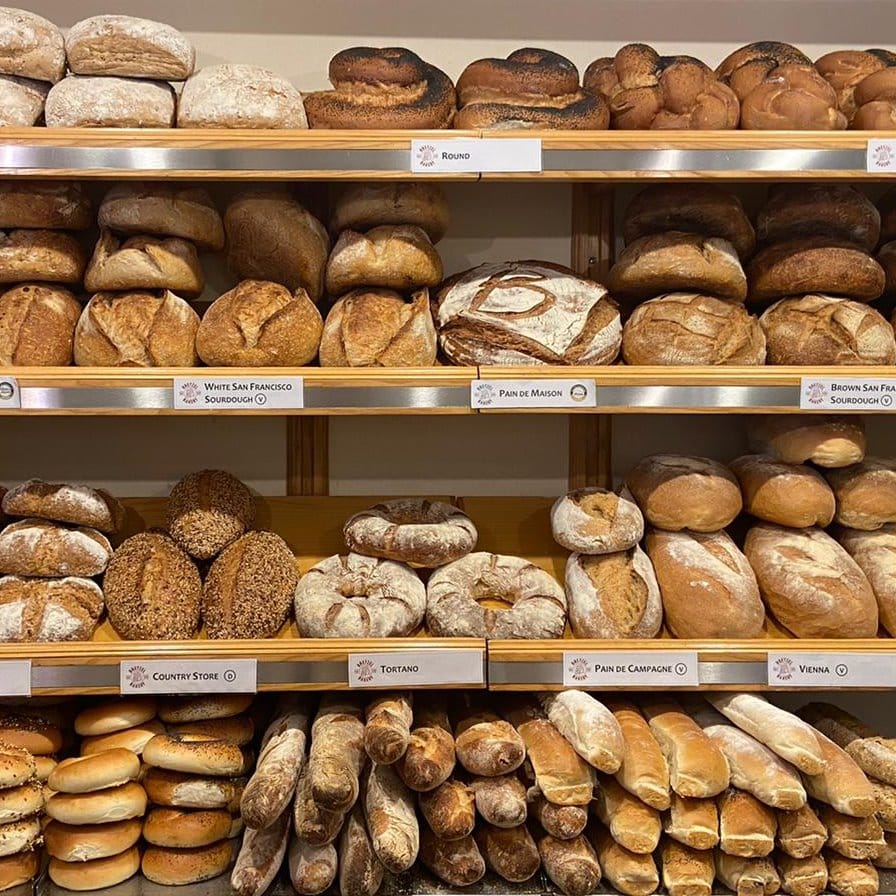 With plenty of fresh breads baked every day, Bretzel Bakery and Café in Portobello is your one-stop shop for great bread.
With everything from white sourdough to multigrain bread, baguettes to pastries, there is something for all tastes at Bretzel Bakery and Café.
Address: 1A Lennox St, Portobello, Dublin, D08 RK23, Ireland
2. Queen of Tarts – for one of the city's most iconic bakeries
Located in Dublin's vibrant Temple Bar area, Queen of Tarts is one of the most popular spots for cakes and pastries in the city.
First opening its doors in 1998, Queen of Tarts has built up a reputation as one of Dublin's best bakeries. With plenty of cakes, tarts, cupcakes, and more, you'll want to keep coming back to try everything on the menu.
Address: Cow's Ln, Temple Bar, Dublin, Ireland
1. Bread 41 – for organic baked goods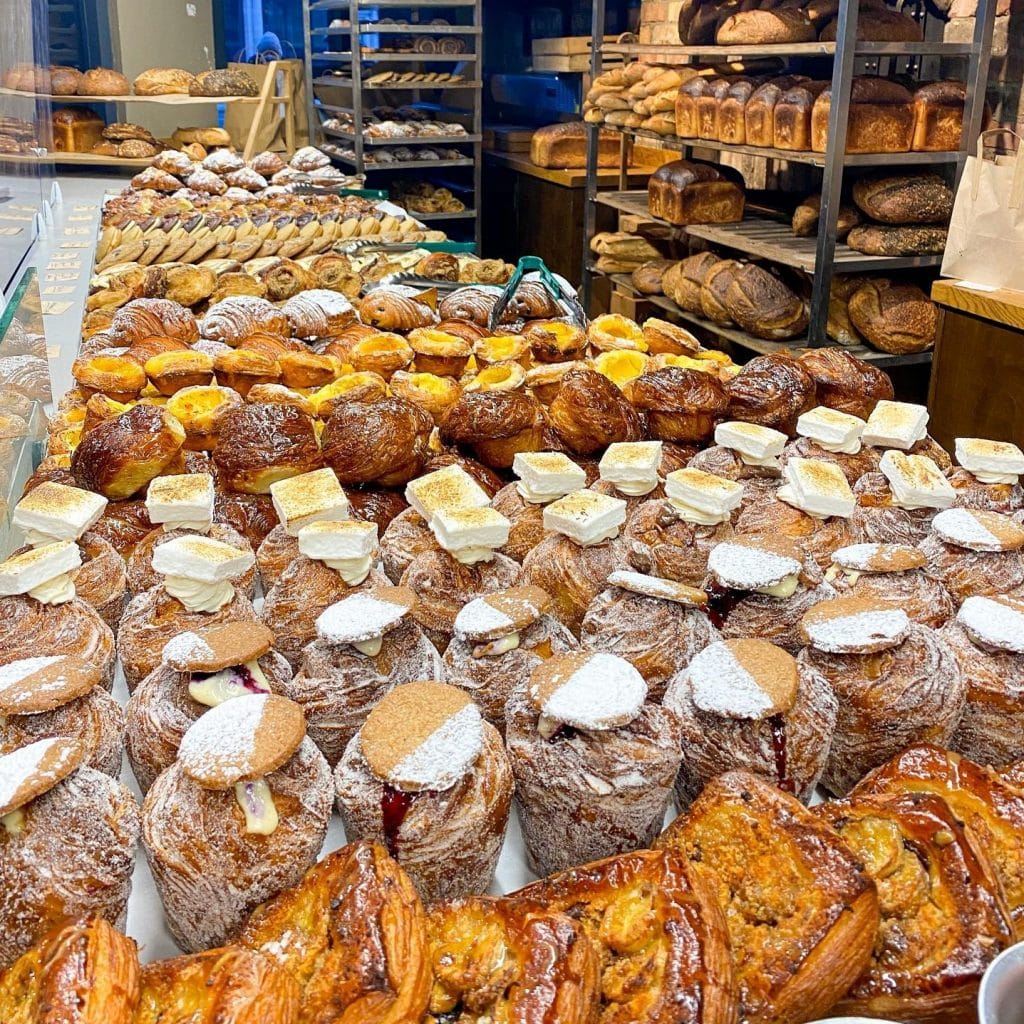 Topping our list of best bakeries in Dublin is the fantastic Bread 41 on the city's Pearse Street.
Using some of the finest flours on offer, Bread 41 create speciality breads and pastries that have proven popular with locals from all across the city.
Address: 41 Pearse St, Dublin, D02 H308, Ireland