The Fermanagh born actor is best known for his portrayal of Superintendent Ted Hastings in Line of Duty. Here's our list of the ten best Adrian Dunbar movies and TV shows.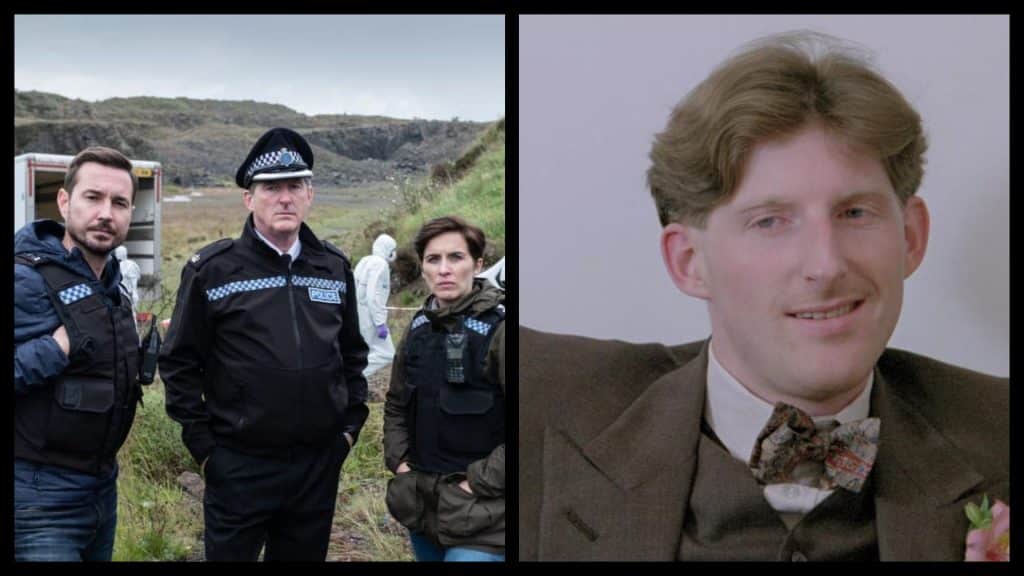 With a career that has spanned the theatre, TV, and movies, read on for the ten best Adrian Dunbar movies and TV shows.
The 63-year-old actor, who grew up in Enniskillen, has a long list of credits behind him.
10. The Dawning (1988) – the Irish War of Independence
One of Adrian Dunbar's earliest film performances, The Dawning, sees him take on the role of Captain Rankin – an officer in the Black and Tans.
Anthony Hopkins stars as Angus Barrie, an Irish Republican Army member. Hugh Grant makes an appearance as Harry, the love interest of Nancy (Rebecca Pidgeon), a young girl who has just left school.
The Dawning focuses on the loss of Nancy's innocence as she ends up in a relationship with Angus. In the film, the brutality of the War of Independence is conveyed via their relationship.
The movie was largely filmed in Ireland, in Cork and Waterford. The Dawning won two prizes at the Montreal World Film Festival.
9. Mo (2010) – the Good Friday Agreement
Next on our list of the top ten best Adrian Dunbar movies and TV shows, we're at another crucial point in Irish history. Mo is a TV movie about the later life and career of politician Mo Mowlam.
Mo Mowlam was a British Labour Party politician who served as Secretary of State for Northern Ireland under Prime Minister Tony Blair. She was controversial but popular.
Mowlam is remembered for building rapport quickly with individuals such as Gerry Adams and Martin McGuinness
In the movie, Adrian Dunbar plays the leader of the Ulster Unionist Party, David Trimble. Julie Walters portrayed Mo Mowlam.
8. A World Apart (1998) – anti-apartheid drama movie
Based on the childhood of the screenwriter Shawn Slovo, whose parents were anti-apartheid activists. Adrian Dunbar played a minor role in A World Apart.
However, the movie that tells the story of a white South African family resisting apartheid in the 1960s was placed on 40 critics' top ten lists.
This makes it one of the most critically acclaimed movies of 1998 and well worth a watch.
7. Broken (2017) – the trials and traumas of a Priest in the north of England
Broken is a six-part BBC One TV series and one of the best Adrian Dunbar movies and TV shows.
Focusing on Father Michael Kerrigan (Sean Bean), who, despite struggling with his traumatic childhood as a Roman Catholic Priest in a northern English city, tries to support several of his most vulnerable parishioners.
Anna Friel starred as the female lead, a newly unemployed mum-of-three. Bean won a BAFTA for Best Actor, and Friel was nominated for Best Supporting Actress.
Adrian Dunbar plays the role of Father Peter Flathery.
6. Good Vibrations (2013) – Belfast's punk rock scene
Good Vibrations is a comedy-drama based on Terri Hooley's life. Hooley opened a record store in Belfast in the 1970s and was crucial to the development of punk in the city.
The movie is one of heart and joy, celebrating community and creativity in a violent and difficult time. Adrian Dunbar plays a gang leader.
5. Richard III (1995) – Shakespeare in a 1930s setting
The 90s saw numerous Shakespeare plays reimagined in modern settings for movies, one of which makes our list of the best Adrian Dunbar movies and TV shows.
Richard III creates a fantasy version of English history, and the movie places a civil war 450 years later than when it occurred.
Ian McKellan portrays Richard, a fascist who is planning to take the throne.
This movie wasn't a hit at the box office. However, it achieved high critical acclaim and many awards. Adrian Dunbar takes on the role of Sir James Tyrrell, an English Knight and trusted servant of Richard III.
4. My Left Foot (1989) – the story of a remarkable life
More than halfway through our top ten best Adrian Dunbar movies and TV shows list is My Left Foot. This movie was based on the autobiography of the same title, written by Christy Brown.
Brown, an Irish man born with cerebral palsy, could only control his left foot. Born into a family of 15, he could not walk or talk. Yet, he begins to paint and write with his left foot, growing up to become a writer and painter.
Adrian Dunbar plays Peter, the fiancee of a woman who runs a school for people with cerebral palsy. Christy falls in love with her and finds the news of her engagement very difficult. However, he goes on to find love.
3. The Last Confession of Alexander Pearce (2008) – a dark movie about an Irish convict
In The Last Confession of Alexander Pearce, Adrian Dunbar plays Father Philip Connolly, starring alongside another Enniskillen born actor, Ciarán McMenamin. McMenamin plays the convict, Alexander Pearce.
Pearce is a "bushranger" – in the early years of Britain's settlement of Australia, escaped criminals would hide from the authorities in the bushes. The movie charts the final days of Pearce's life as he awaits execution.
The movie was filmed in Australia, receiving many positive reviews from critics internationally.
2. Cruel Train (1996) – a wartime crime drama
Over his career, Adrian Dunbar has performed in many crime dramas. Cruel Train is one of the best, a TV movie broadcast on the BBC.
Based on an 1890 novel, Reuben Roberts is a railway officer who discovers that his wife, Selina, was sexually abused by the line chairman. This man is also her godfather.
Roberts then plots to murder him on the Brighton Express.
Adrian Dunbar plays railway worker Jack Dando, who witnesses the murder.
1. Line of Duty (2012 to 2021) – the drama that gripped a nation
Line of Duty, a British police drama starring Adrian Dunbar as the senior officer determined to uncover "bent coppers", is one of the BBC's most popular dramas of the past decade.
The show has made Adrian Dunbar and his Northern Irish catchphrases, such as "now we're sucking diesel", a household name in the UK.
It's unclear yet if a seventh season will go into production.
So, that's it. Our list of the ten best Adrian Dunbar movies and TV shows. Do you agree with us? What's your favourite role that Adrian Dunbar has played?