There are many Irish names that go a long way back and here are a few of the top ancient Irish boy names, ranked.
Many Irish names, both first and last, come from Irish mythology and some have been strongly carried through the generations, making them just as popular as they were in the past.
There are quite a few ancient Irish boys names that you might be familiar with. However, some go so far back that they might even be unknown to many.
Some have been named after Irish legends, saints, or warriors, which means that each of these names has an exciting story to tell. Let's face it, the old Irish boys and girls names are the most beautiful. So, if you have one of these names, you can be proud.
Celtic mythology plays a huge part in Irish names, so let us take a glance at the top ten ancient Irish boys names, ranked.
10. Dagda – a God-like figure
Dagda is an important God-like figure in ancient Irish mythology. This is a name that is very old but is not overly popular. It is pronounced 'Dawg-da'. The name means 'the good god', or 'the great god'.
There is even a way to honour this legendary Father God of Ireland, which sees many people placing symbols of abundance on an altar and loading cauldrons of fresh homegrown vegetables or homemade food to show thanks and gratitude to Dagda.
9. Aongus – an ancient name of Celtic origin
Aongus as we know it was derived from the old Irish name Oingus. It is a name of Celtic origin, meaning 'one vigor'. The name is pronounced as 'Ayn-gus'.
The name has proven to be quite popular over the years and has many variations such as Aongheas or Aengus, and is the Irish version of Angus.
8. Senan – one of the most ancient Irish boy names
This is not only named after the ancient founder of monasteries in Ireland but it is often mispronounced. The correct pronunciation is 'She-nawn'.
It can be a version of 'Sean' and, over the years, it has made a huge comeback as a popular Irish boy name worldwide.
7. Donnacha – son of a High King of Ireland
This ancient Irish name means 'brown-haired warrior' or 'strong-warrior'. Its anglicised form is Dennis, and in Irish it is pronounced 'Dunn-Acka'.
The Irish legend Brian Boru had a son named Donnacha, who was the High King of Ireland until 1064. His name has become a popular Irish boy name throughout the world.
You may know the former Irish rugby player, Donnacha O'Callaghan, who goes by the Irish version of the name. He also has a popular Irish surname.
6. Ruadhri – the red-haired king
Ruadhri is the Irish version of Rory and means 'red-haired king'.
It is a very old name, which has proven to be popular over the years. The anglicized version has even become a unisex name. The name is pronounced as 'Roor-Ee'.
5. Eanna – one of the most ancient Irish names
This popular and ancient Irish boy name is as ancient as they come. It actually means 'birdlike'. It is pronounced as 'Aye-Na', and is one of the Irish saints, Naomh Eanna.
Eanna is the Irish name for Enda and can be associated with St Enda of Aran, whose feast day is 21 March.
4. Ardal – the man behind Father Dougal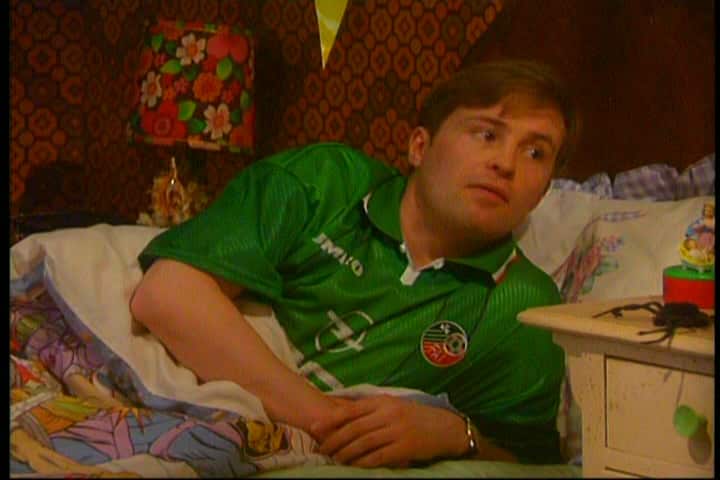 One of the most famous people with this name is the Irish comedian Ardal O'Hanlon, who plays Father Douglas McGuire in Father Ted.
However, this name goes way back, making it one of the top ancient Irish boy names. Its correct pronunciation is 'Awr-Dah'.
3. Fachtna – a hostile meaning
This might be a name relatively unknown to many and there are more where that came from. Its pronunciation of the Irish form is 'Fawk-Na'.
This name means hostile or malicious. So, although it is one of Ireland's top ancient Irish boy names, it can be understandable why it is not as popular as others.
2. Diarmuid – nephew of the legendary Fionn MacCumhail
According to Irish mythology, Diarmuid was a handsome man and nephew of Fionn Mac Cumhaill. To pronounce the name correctly, it is 'Deer-Mid'.
His name is quite popular with boys and men of all ages and is truly one of the top ancient Irish boy names. The anglicised version is 'Dermot'.
1. Fionn – steeped in Irish mythology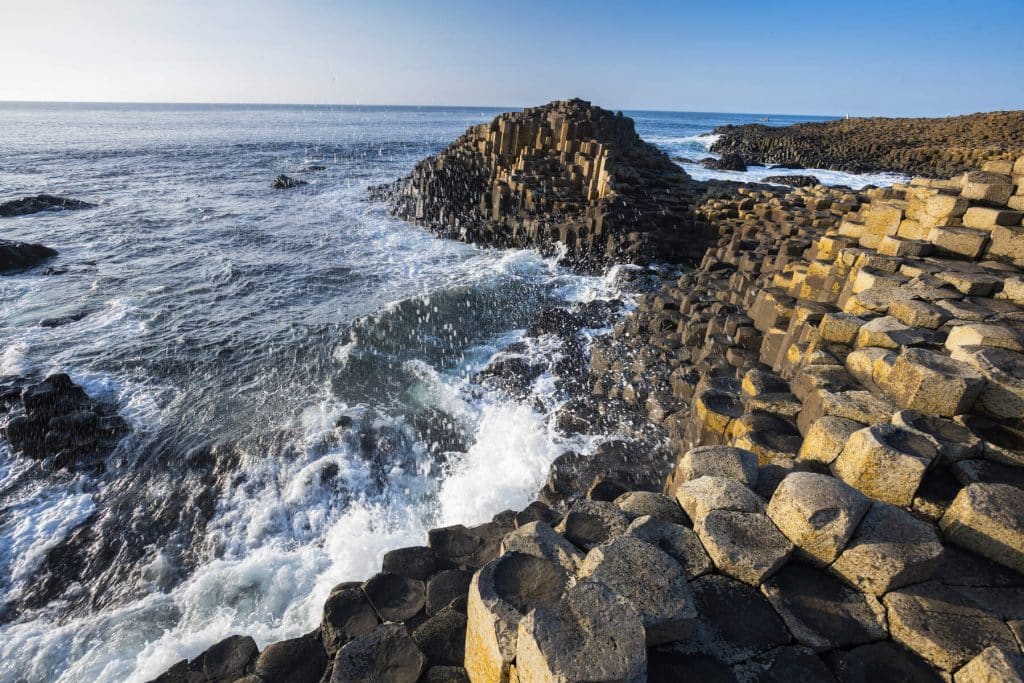 The name Fionn is one of the most popular ancient Irish boy names, which has an intriguing past.
Fionn Mac Cumhaill or Finn McCool was a mythical hunter and warrior in Irish mythology and his name has been carried on over the years.
So, there you have it; just a sample of some of the best ancient Irish boy names out there. Due to many legends and stories from Celtic mythology, there have emerged numerous names for boys, some that are well used and some that are not.
If you have one of these names, you can rest assured that your name is a truly ancient Irish name with much history behind it. That makes the names extra special. They are suitable Irish baby boy names if you are searching.
Notable mentions
Aodh: One of the most frequent names in Irish history, it is also very ancient. It means 'fire'.
Cairbre: This is another ancient Irish boy name that was used among the O'Farrells and O'Beirnes.
Feargal: An ancient Irish name still widely used in the 21st century. The name means 'valour' and is the root of the Latin name 'Virgil'.
Niall: A prevalent ancient Irish name around Ulster, it has different potential meanings, such as 'noble knight' or 'champion'. It is still one of the most popular names for boys.
FAQs about ancient Irish boy names
What Irish name means fierce?
The name Lorcan means "little" or "fierce", and has been used throughout Irish history. It is still popular today.
What are the oldest Irish names?
The earliest known Irish surname is O'Clery, as it has been traced far back to 900 AD. It is possible it is the earliest surname recorded in Europe. It is still a common surname.
What is the Celtic name for warrior?
The name Cahir is the Celtic name for warrior. It is popular among Irish baby names.