The popular Belfast tourist attraction has announced that it will reopen next month after a refurbishment that has seen four new galleries added to the experience.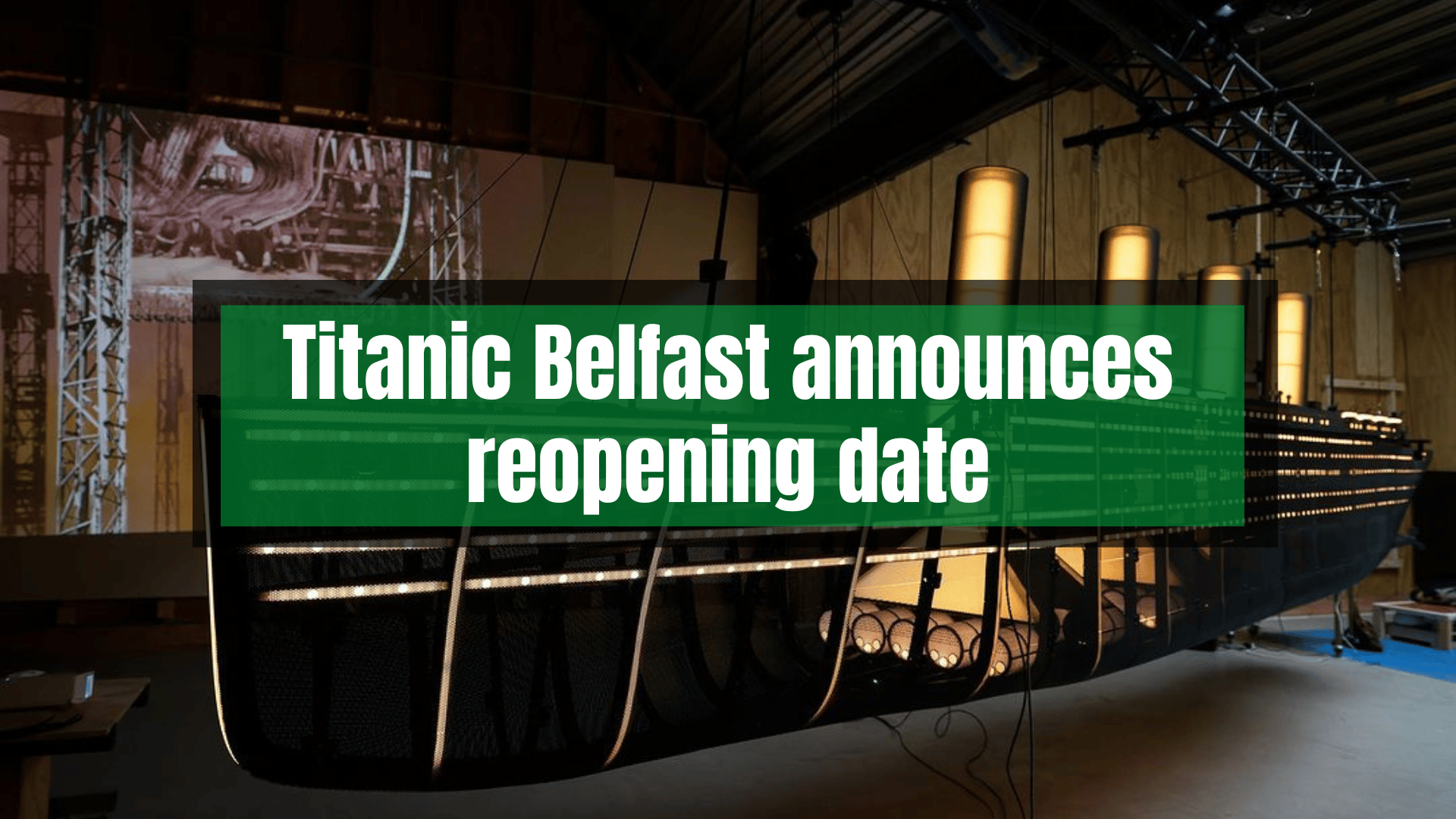 Titanic Belfast has announced that it will reopen to the public on 4 March. Belfast's top tourist attraction temporarily closed its doors for a multi-million-pound refreshment programme over a month ago.
In its most popular year, the attraction welcomed over 840,000 visitors and has won many awards in the tourism industry.
Titanic Belfast executives hope that this £4.5 million investment will help to continue the success of the attraction.
The Pursuit of Dreams – new galleries, new theme
The new galleries will approach the story of the Titanic differently. Instead of focusing on the tragic story of the ship's maiden voyage, the new experience will tell the personal stories of those who lost their lives in the tragedy.
"Facts and details are fascinating, but personal stories connect emotionally, and by combining both, the reimagined Titanic Experience focusing on The Pursuit of Dreams will add a whole new dimension [to the experience]," said chief executive Judith Owens.
The new galleries are entitled 'Never Again', 'Ballard's Quest', 'The Ship of Dreams', and 'The Lasting Legacy'.
In addition to the dreams of those on board, the galleries will also explore the stories of Belfast's shipbuilders.
Scale model – the gallery's new centrepiece
The new experience's centrepiece is an impressive scale model of the Titanic that stretches almost eight metres long.
Replicated on a scale of one-to-35, the model includes some of the main features of the ship, including lifeboats, propellers, engines, and chimneys.
The model will hang from the ceiling and will rotate over a 90-second time span. During this time, over 300 metres of LED lights will illuminate specific parts of the ship to correspond with stories being told.
The largest model made to date by OPERA Amsterdam, the structure took six months to build.
Building towards success – the future of Titanic Belfast
2022 saw Titanic Belfast welcome its seven millionth visitor in its ten-year history. Economists also estimated that the attraction had generated £430 million of direct spending in Northern Ireland during this period.
It has seen visitors from 145 different countries and has won several awards within the tourism industry, both locally and internationally. Titanic Belfast hopes that its success will continue long into the future with this major update.