Dublin is the capital of the Republic of Ireland. Home to some 1.8million people, it is a vibrant city with tonnes of reasons to make it one of the most sought-after tourist destinations worldwide.

Over the decades Dublin has evolved as a metropolis. It is today one of the most dynamic cities on the planet. So, just what makes Dublin so damn dreamy?
We've rounded up the top ten things that make Dublin so great. Have a look yourself, or better off, come visit and see for yourself!
10. Youth Population
It is no secret that Ireland is home to a hefty youth population. In fact, it has been listed as the country with the largest youth population in all of Europe. And, a lot of these reside in the capital city.
What this means is that there are tonnes of young adults who contribute to Dublin's exciting social scene!
9. The Literary Greats
Dublin is home to an amazing amount of literary greats. From Samuel Beckett to Roddy Doyle, James Joyce to Oscar Wilde, Patrick Kavanagh to George Bernard Shaw and even Bram Stoker – who invented Dracula!
Yep, it's a pretty impressive literary city, and the traces of these legends run through the very fibres of Dublin town.
8. Its Small Size
Dublin is a small town; that is another one of the things that make Dublin so great. Petite in size, living here is like living in a big village.
You're likely to bump into old friends on the high street or see your former teacher at the pub.
7. World-Class Entertainment Venues
Dublin is home to some of the top world-class entertainment venues. So, if you're a music fiend, welcome home!
Whether you're going to see a prime band like U2 at Dublin's 3Arena; whether you are catching the next big indie band live at Whelan's or doubled-over with the giggles at the Laughter Lounge, you'll be spoiled for choice when it comes to entertainment in Dublin.
6. Green Spaces
Green spaces are aplenty in Dublin city. In fact, Phoenix Park, Europe's largest enclosed park lives just moments from the centre, and is perfect for a Sunday stroll or a picnic in the park.
It is also an awe-inspiring place to visit at dawn or dusk when wild deer can be caught grazing. City parks such as the Iveagh Gardens, St. Green and Merrion Square are all local hangouts, too.
5. The Pub Scene
Dublin has 772 pubs (accurate as of Feb 2018) and has the second-highest number of pubs in Ireland, after County Cork. This is yet another one of the things that make Dublin so great!
What this translates to is a dynamic and vibrant social scene. Whether you're after an old-world watering hole, locally-loved pub or lively dive bar, there are heaps of places to quench that thirst!
4. The Music
Music is a massive part of Irish culture, and nowhere is this better exemplified than in the capital city!
You merely need to take a stroll down any street in any town and be swept away with the melodies of "session" musicians as you pass the pub. Much fun and merriment is to be had in Dublin and music plays a big part in this!
3. The Guinness
Guinness. Guinness. Guinness. It runs through our veins. It's a part of our culture. It's as much of a Dubliner as we are.
Simply put: Dublin wouldn't be Dublin without a pint of "the black stuff" (the colloquial nickname for Guinness!). Safe to say that it is one of the things that make Dublin so great.
2. Proximity of Nature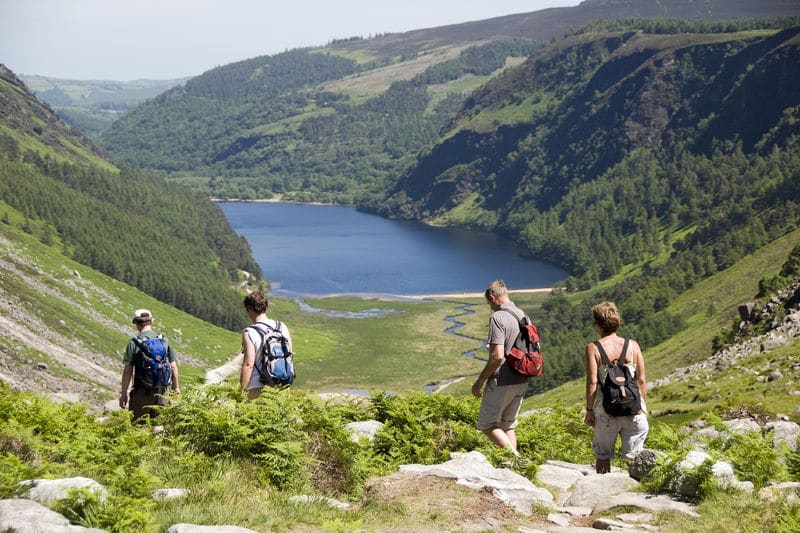 One of the best things about Dublin has got to be its proximity to nature. Even if you're a city-dweller, nature in full bloom is totally accessible.
The DART (Dublin Area Rapid Transit) links Dublin to nearby County Wicklow – also known as the Garden of Ireland. And seeing as Ireland is so small, a road trip over the weekend is totally doable.
Craving more of a day trip? Head on out to Howth Village or Dun Laoghaire and escape city vibes!
1. People
Perhaps the biggest factor in any city is its people. And one thing for sure: Dublin people are great!
In fact, they've been named some of the friendliest in the entire world. Expect tonnes of "please" and "thank you"! Don't believe us? Come see for yourself!