Ireland is depicted time and again as a magical place—a place of ancient lands and tall tales, pastoral postcard-worthy settings, and dramatic landscapes. And those depictions aren't wrong!
While the island's cities boast great cosmopolitan and European vibes, the countryside is brimming with natural and man-made wonders that will make you stand and stare in awe.
Ready to be inspired? These ten epic places in Ireland could change your life!
10. Belbulben, Co. Sligo – for magic
This magical mountain in County Sligo is one of these epic places. Although part of the Dartry Mountains, this is certainly the most popular façade and stands out from the landscape with its towering presence and sheer drop cliff face.
Belbulben is considered to be a hotbed of supernatural forces too, and many local fairy sightings have been traced to its surroundings.
Location: Sligo, Republic of Ireland
9. Glendalough, Co. Wicklow – for serenity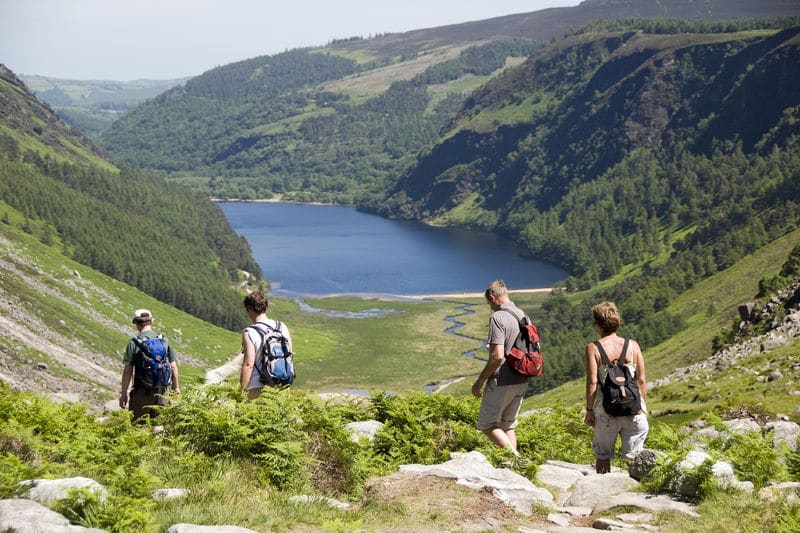 With utter serenity and enchanting surroundings, it is safe to say that Glendalough in County Wicklow (colloquially known as the "garden of Ireland") is one of the most epic places in Ireland that could change your life—metaphorically, of course!
The stunning scenery is even better than in photos and is sure to leave a lasting imprint on anyone who has the pleasure of experiencing it first-hand.
8. The Causeway Coastal Route, Northern Ireland – for the ultimate scenic drive
This scenic drive in Northern Ireland is not to be missed when visiting the Emerald Isle. The Causeway Coastal Route runs approximately 190 kilometres (120 miles) along the North head of Ireland, offering staggering views of weather-worn cliffs, remote beaches, and the roaring Atlantic Ocean.
The coastal drive connects the Mourne Scenic Route in Belfast with the Wild Atlantic Way in Derry, two other epic scenic drives that are well worth a gander if time allows.
Address: 160 Main Street, Bushmills, Co. Antrim
7. Mizen Head, Co. Cork – for the most Southwesterly point
This epic spot in Ireland could change your life: Mizen Head in County Cork. This is Ireland's most Southwesterly point and offers breathtaking panoramic views of the surrounding cliffs that tower over blue Atlantic waters.
This excursion offers endless photographic opportunities and is certain to be one of the most memorable attractions on your trip to Ireland.
Location: County Cork, Ireland
6. Cliffs of Moher, Co. Clare – for a beautiful backdrop
Needless to say, one of the most impressive attractions that you are bound to see on the Emerald Isle is the Cliffs of Moher. Located in County Clare, this major tourist spot is popular for one good reason: the cliffs are mind-blowing!
Whether you're looking for a majestic place to propose or simply want to revel in the wonderment of nature, this is the place to be.
Address: Lislorkan North, Liscannor, Co. Clare
5. Slieve League Cliffs, Co. Donegal – for a hike
If you're looking to experience a life-changing attraction in Ireland, hike the Slieve League Cliffs in County Donegal.
Situated right beside the wild open sea, these mountains offer some of the most stunning sights over land and water, and given the remote location, you're bound to see some of the most amazing sunsets and nights for stargazing on the island of Ireland.
Location: County Donegal, Ireland
4. Ring of Kerry, Co. Kerry – for true beauty
No trip to Ireland would be complete without a visit to County Kerry. This magical place is sure to change your life, with an endless abundance of natural wonders and nature in full bloom.
This remote county offers endless opportunity for awe, with scenic drives, lakes, rolling green pastures, hikes, and hill walks. Simply put: if you're looking for true beauty, look no further.
Location: County Kerry
3. Skellig Islands, Co. Kerry – for ancient Ireland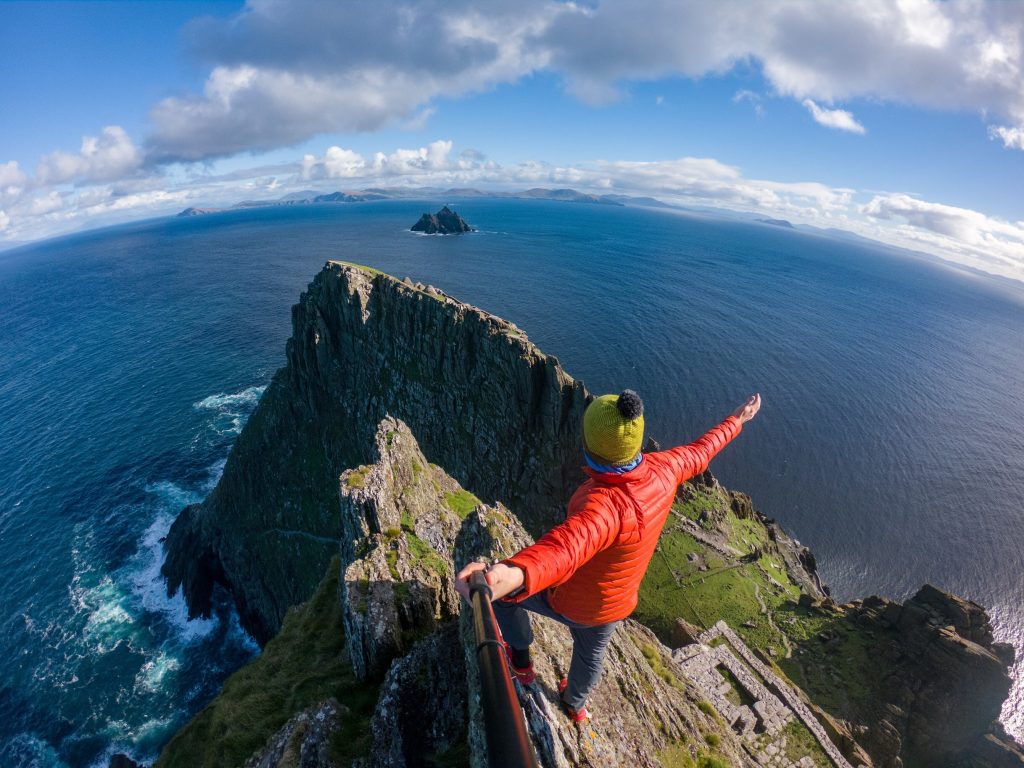 This UNESCO World Heritage Site is located just off the coast of County Galway. Two islands make up the Skelligs, the most notable of the two being Skellig Michael, the site of a forgotten Christian Monastery.
Visitors are welcome to tour the remote ancient island, which offers steep and challenging terrain and a gateway to Ireland's ancient past.
2. Aran Islands, Co. Galway – for authentic Ireland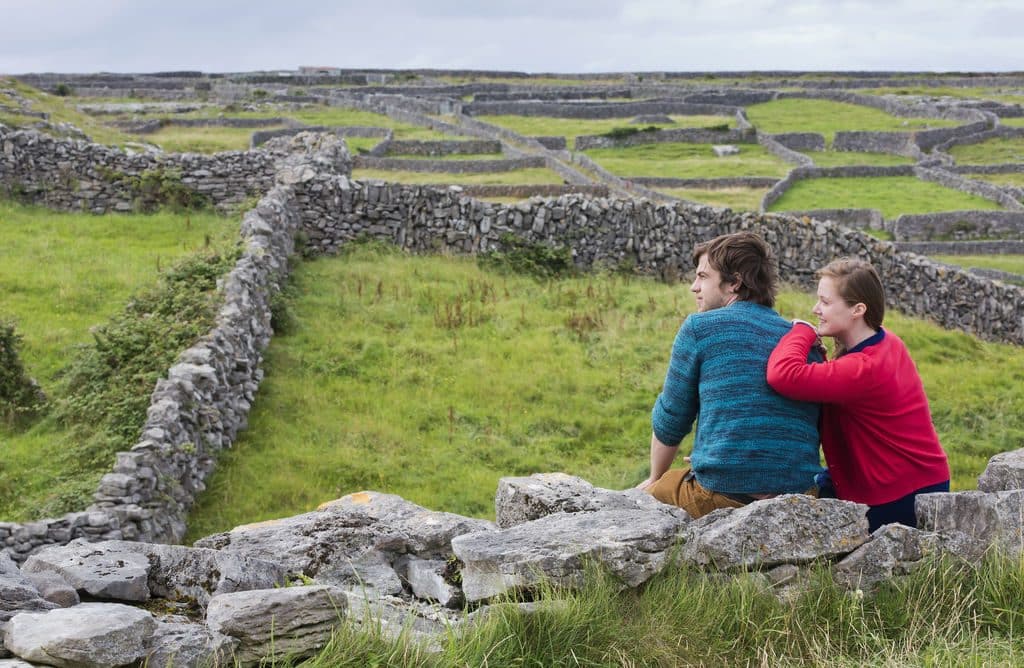 For those of you looking for life-changing experiences on the island of Ireland, go explore the Aran Islands, off the coast of Galway.
The three wildly undeveloped landmasses that make up the Aran Islands all offer a unique charm, and seeing as the islands belong to the Gaeltacht (an Irish-speaking region of Ireland), visitors will get a unique opportunity to experience true Ireland in its native tongue.
Note: Locals speak fluent English on the Aran Islands, too!
Islands: Inishmore, Inisheer, Inishmaan
1. Lisdoonvarna Matchmaking Festival, Co. Clare – for love
The Lisdoonvarna Matchmaking Festival in County Clare, Ireland, could change your life, truly. This age-old traditional festival sees singles come from near and far looking for love in County Clare.
The festival, which is embedded in the fabric of the local community, welcomes thousands of individuals looking for love, every year, and local matchmaker Willie Daly is on hand to help hopefuls find their forever match.