Those who have been doing their diets since the Winter silly season ended or those who simply love to show some flesh will rejoice in the recent news of this coming Summer's most saucy event.
Cork city will welcome a wave of activists in June 2019, as layers are shed and bikes are mounted – all for a good cause, of course!
The Southwesterly city in Ireland will prove as the set for what is expected to be a massive turnout of nude participants in this year's Cork instalment of the World Naked Bike Ride (WNBR).
The Beginning
The World Naked Bike Ride started some years ago in Spain. Zaragoza in 2001, to be specific.
The event came as a direct response to a series of cyclist deaths on the roads of the Northeastern city, which dominates the Aragon region of Spain.
After six cyclists lost their lives in a short period of time, residents of the Spanish city took to the streets in protest.
The goal was to challenge citizens and road-users (drivers and cyclists alike) to stop and consider the vulnerability of those on two-wheeled devices.
It is also used as a peaceful protest about climate change and intended as a collective call for action against global warming.
This became known as the World Naked Bike Ride, and today WNBR events take place annually across the world.
Clothing Optional
The World Naked Bike Ride consists of everyday citizens stripping down to their birthday suits and bearing all for the world to see in order to highlight the vulnerable nature of cyclists on the road and climate change.
For those of you eager to take part but don't want to give away all their goodies, don't fret: the illusion of nudity can be just as effective as the real thing!
Many participants chose to paint their entire bodies in colour displays or simply don underwear.
Oftentimes people dress up – the more eye-catching the better – while others choose to go "au natural" (aka naked!) alongside sunglasses or a hat.
The point is this: clothing is optional, so feel free to join in regardless of how much skin you want to show!
In previous years a spokesperson for Cork's WNBR explained to participants ahead of the event: "It is a protest against global oil dependency, a statement about the vulnerability of cyclists, and a celebration of the power and individuality of the human body."
Cork's WNBR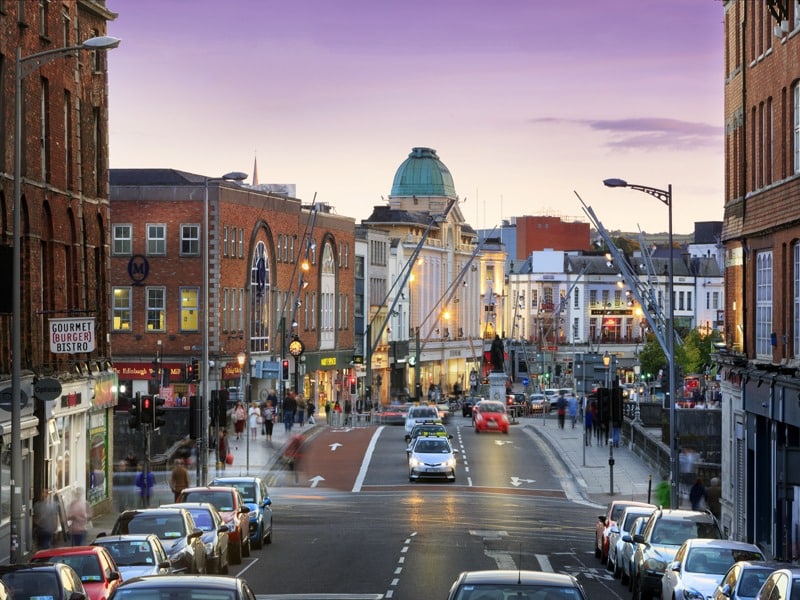 World Naked Bike Rides have been happening all over the world since its inception in 2001.
This year Cork will once again host its own instalment of the viral sensation-worthy event on Saturday 8 June 2019.
Expect tonnes of participants, epic costumes, extreme body paints and heaps of gobsmacked onlookers as swarms of naked bodies file through the streets of Cork on bicycles!
If this sounds like your thing, any adult of any gender can sign up to take part. Register your participation at [email protected] and enjoy!
Sure how often can you flaunt your good bits down Main Street without being done for indecent exposure?