Anyone familiar with Ireland knows about the scenic beauty of the iconic Cliffs of Moher, which is one of the most beautiful places in Ireland.
However, we're going to let you in on a little secret that locals don't want you to know about. Here are the unknown Donegal cliffs that are just as, if not more, beautiful than the famous Cliffs of Moher.
Ireland Before You Die caught up with Irish adventurer, Instagrammer, and lover of the great outdoors Marius Monaghan (IG: @mariusmonaghan), who shared this stunning hidden gem.
One of the most underrated places in Ireland – you need to add this to your Irish bucket list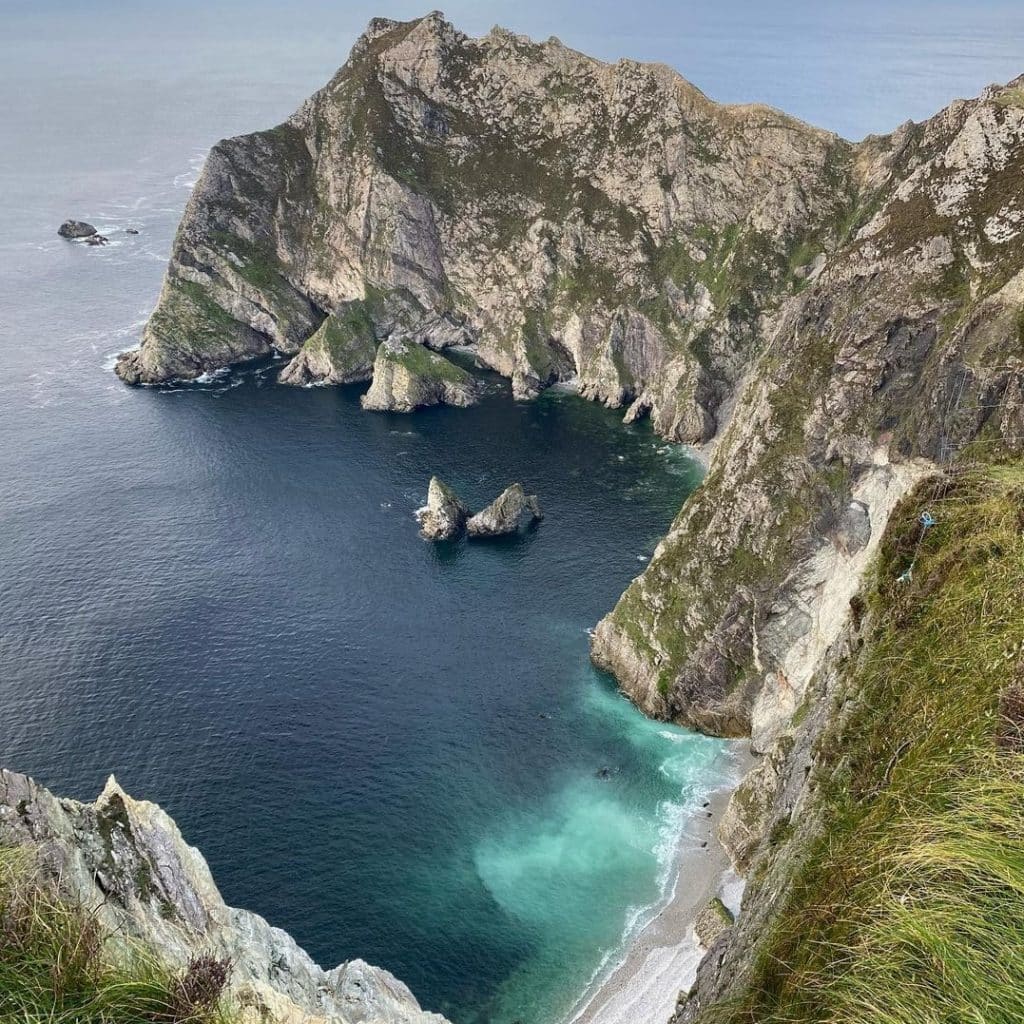 The fantastic Sturrall Headland can be found between Glencolmcille Village to the south and An Port road to the north.
The ridge measures approximately 2600 ft (800 m) long and 590 ft (180 m) at the highest point. A true marvel to discover, Marius describes these unknown Donegal cliffs as "one of the most underrated places in Ireland."
Stretching out into the Atlantic Ocean, the Sturrall Headland transforms as the sunlight hits the surrounding area. Glimmering against the ocean and the rugged headland, your breath will be taken away as you watch the sun dip into the ocean before you.
The unknown Donegal cliffs that could become the next Cliffs of Moher – the beauty of Donegal
County Donegal sits in the prime position at the most northwesterly point of Ireland. Thus, making it a popular starting point for those road tripping along the Wild Atlantic Way.
From stunning beaches to rugged cliff faces, majestic mountains to rolling countryside, Donegal really does have it all.
Many visiting the county are sure to stop off at beauty spots, including Sliabh Liag, Mount Errigal, and Malin Head. However, fewer have discovered the beauty of the unknown Donegal cliffs that could become the next Cliffs of Moher.
See for yourself – watch the epic video here
A self-professed Irish adventurer and lover of all that Donegal has to offer, Marius said of the Sturrall Headland, "this is probably one of my favourite locations in Donegal."
Reminiscent of the famous Nusa Penida cliffs in Bali, Indonesia, we can't believe more people haven't discovered these unknown Donegal cliffs.
Marius revealed that one of the reasons he loves the area so much is due to how underrated it is. Anyone who has visited the Cliffs of Moher will know how overcrowded it can become, particularly in the summer months.
Speaking to Ireland Before You Die, Marius said, "We're standing here, on a lovely sunny evening, and there isn't a person around us for a couple of miles."
If you want to see what all the fuss is about, check out the epic video here: