Dublin is a small city, and yet, it is brimming with things to do and places to visit. In fact, the capital of Ireland is home to a tremendous amount of museums.
Whether you enjoy learning about local culture and heritage or exploring ancient civilizations—whether you're an art enthusiast or a history buff—Dublin has something for everyone.
Here's our ultimate list of the best museums in Dublin, in alphabetical order!
Ireland Before You Die's tips and advice about the best museums in Dublin
Research and prioritise museums based on your interests, such as art, history, literature, or science.
Check museum websites for any special exhibitions or events happening during your visit to enhance your experience.
Consider buying tickets online in advance to skip the queues and save time.
Take advantage of free admission days or discounted tickets for certain museums to make the most of your budget.
It is recommended to plan your visit during weekdays or early mornings to avoid crowds and have a more immersive museum experience.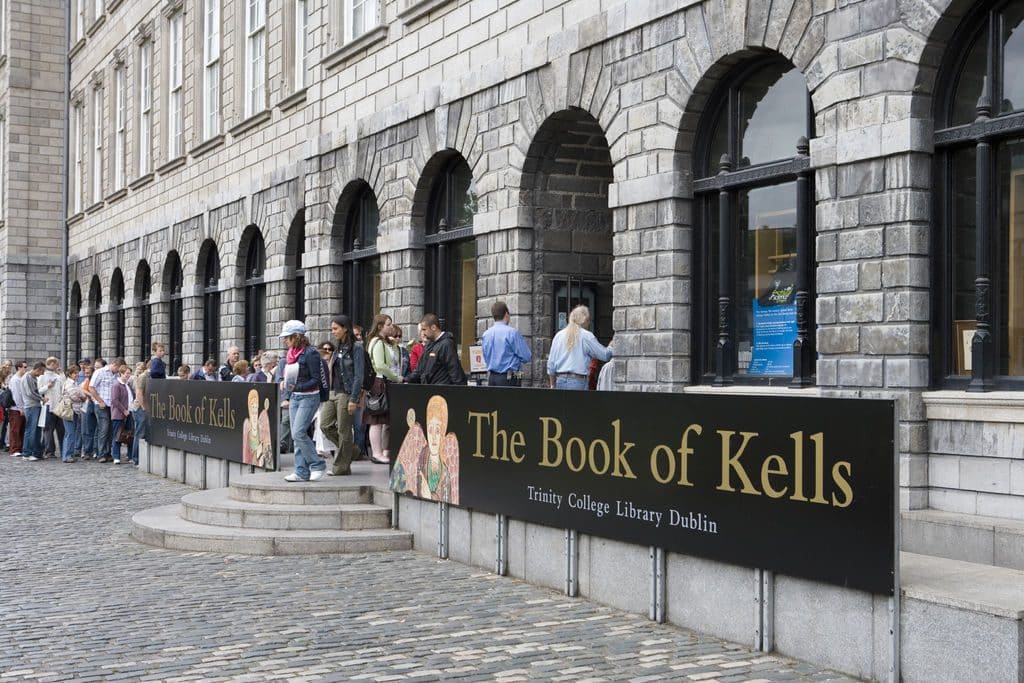 Book of Kells
Located in Trinity College Dublin, this museum experience offers insight into a Christian gospel dating back to 800AD.
Related: 5 fascinating facts about the Book of Kells.
Chester Beatty Library
This museum in Dublin offers impressive exhibitions that shine a light on artistry and culture from around the globe. A perfect day in Dublin would not be complete without a visit to this iconic spot.
City Assembly House
This venue offers exhibits that promote and educate architectural heritage and decorative arts in Ireland.
Dublin Children's Museum: Imaginosity
This epic museum is perfect for the little ones. It is super interactive and educational and allows little minds (up to the age of nine) to engage in epic exhibits.
Dublin Writer's Museum
This regal setting is a sight for sore eyes. Dublin Writer's Museum is ideal for those with an interest in literature and the many great literary minds that have flourished in the capital.
Check out: Top 5 literary attractions to see in Dublin.
EPIC The Irish Emigration Museum
Set in the subterranean vaults of the CHQ Building at Custom House Quay is EPIC The Irish Emigration Museum, an interactive experience that traces Irish heritage and the impact of Irish culture around the world.
GAA Museum – Croke Park
For those of you with a love for sports, check out the GAA Museum. This state-of-the-art interactive museum educates visitors about Ireland's much-loved games.
Geological Museum
Located in Trinity College, this museum shares the study of earth science and life on our planet.
Glasnevin Cemetery Museum
This museum offers a look into the cemetery that is home to many leaders of the Irish rebellion, including Daniel O'Connell, Michael Collins, Charles Stewart Parnell.
GPO Witness History
GPO Witness History is an exciting historical experience that educates visitors on Ireland's fight for independence from under British rule.
14 Henrietta Street
This interactive museum tour offers a look into Dublin's past tracing the property's history from an elegant Georgian resident to a desolate tenement dwelling.
Irish Jewish Museum
Located on the site of a former synagogue, this history offers insight into the Jewish community and influence on Irish society.
Irish Museum of Modern Art (IMMA)
IMMA is one of the best museums in Dublin. Housed on the grounds of the Royal Kilmainham Hospital, not only does IMMA offer renowned permanent and temporary exhibitions but it is also a fine setting for a stroll on a sunny day.
Ireland's National Maritime Museum
Located outside Dublin city in Dun Laoghaire, this museum aims to preserve and present the many aspects of marine life in Ireland.
Irish Rock 'N' Roll Museum
This museum experience grants a peek behind the door at one of Dublin's most prestigious recording studios and venues that helped shape the Irish music scene.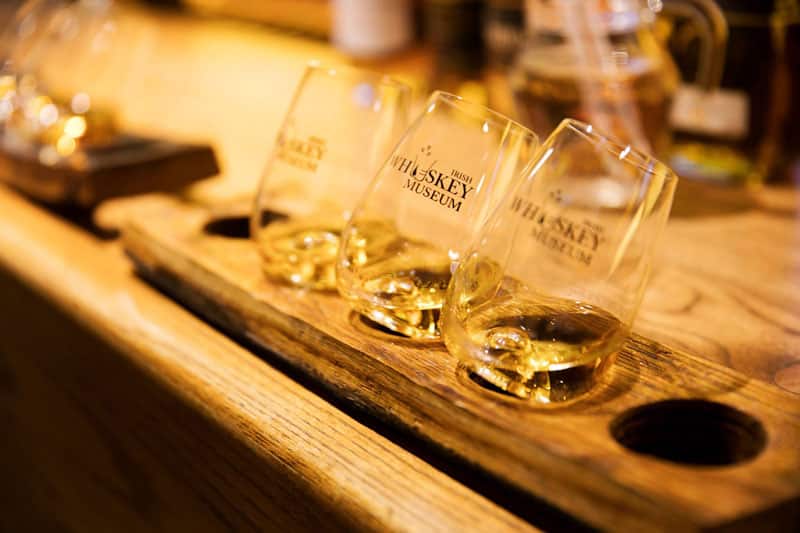 Irish Whiskey Museum
Located at the bottom of Grafton Street opposite Trinity College, this whiskey appreciation museum is perfect for those looking to gain a little insight into one of Ireland's most-loved spirits.
James Joyce Museum
This museum is located on North Great George's street in Dublin city and offers insight into the life and work of the great Irish writer, James Joyce.
Little Museum of Dublin
This museum, as the name implies, is small in nature. Located on St. Stephen's Green in Dublin, this is one of the lesser-known "hidden gems" on the Dublin museum scene. The attraction shares in the history and heritage of the capital.
Read also: 10 best museums in Ireland.
National Leprechaun Museum
As the name implies, this interactive museum traces the lineage of mythology, with focus on the leprechaun and its role in Irish storytelling.
National Museum of Ireland – Archaeology
This museum is located on Kildare Street in Dublin city and offers insight into prehistoric antiquities.
National Museum of Ireland – Decorative Arts and History
This branch of the National Museum offers objects ranging from weaponry and ceramics to furniture, glassware and costume.
National Museum of Ireland – Natural History
Here visitors can explore animal and geological exhibits from Ireland and all over the globe. About two million specimens reside here!
National Print Museum
The National Print Museum traces the history and celebrates the craft of printing in Ireland.
National Transport Museum
Located in Howth, this is the sole complete collection of Ireland's public and commercial transport vehicles.
National Wax Museum
This curious museum offers up-close photo-ops with some of the most famous people from music, film, literature and science. They're all made of wax though!
Pearse Museum
This museum is located in St. Enda's Park in Dublin and offers insight into the home of the Irish patriot, Patrick Pearse.
Richmond Barracks
This restored soldiers barracks is today a state-of-the-art exhibition space and venue that pays tribute to its colourful history and Ireland's heritage.
Science Gallery Dublin
Located in Trinity College, this super interactive and educational centre is a top free thing to do in the city.
Ye Olde Hurdy-Gurdy Museum of Vintage Radio
For those of you with a penchant for the past, check out Ye Olde Hurdy-Gurdy Museum of Vintage Radio in the Martello Tower in Howth.
Zoological Museum
Closing our list of the best museums in Dublin is the Zoological Museum. It is housed on the grounds of Trinity College and is home to over 25,000 specimens from around the globe.
Your questions answered about the best museums in Dublin
What is the No.1 attraction in Dublin?
The Guinness Storehouse is often considered to be the most popular tourist attraction in Dublin. Followed by St. Patrick's Cathedral.
Which museum is free in Dublin?
There are a number of great free museums in Dublin, which include the National Museum of Ireland, the National Gallery of Ireland, Dublin City Hall, and the Irish Museum of Modern Art.
Is one day enough to see Dublin?
While Dublin is a vibrant city with plenty to see and do, one day may not be enough to fully explore and experience everything it has to offer. However, with careful planning, you can make the most of your time and get a taste of Dublin's highlights in a day!