Wondering what to do and see in Ireland's capital? We've rounded up the top Dublin attractions from A to Z.
Dublin is a vibrant city with tonnes of things to see and do. With so much on offer, it can be overwhelming as to where to start when planning a trip, weekend, or day adventure.
Indeed, the city offers lively nightlife and a dynamic pub scene, stunning natural sights, and places for outdoor pursuits, but what about interesting attractions? Here is the ultimate A-Z list of the top Dublin attractions.
The Ark
Located in Temple Bar, The Ark is a cultural hub for children that promotes engagement with the arts, theatre, and literature.
Chocolate Warehouse
Located on the outskirts of Dublin in Walkinstown, this chocolate factory offers tonnes of workshops and tours that are bound to be one memorable attraction in Dublin.
Christ Church Cathedral
This impressive cathedral is, in fact, Dublin's oldest building, having been founded in 1030 by the first Bishop of Dublin. Visitors are welcome to come to marvel in its majestic surroundings.
Bram Stoker's Castle Dracula Experience
Located in the confines of Westwood centre in Clontarf is this experiential attraction that celebrates in local writer Bram Stoker's globally successful creation of Count Dracula.
Butlers Chocolate Experience
Set in the suburb of Coolock on the Northside of Dublin is Butlers Chocolate Experience. Visitors are welcome to tour this specialist premise and learn what goes on behind the scenes of one of Ireland's leading artisanal chocolatiers and coffee chains.
Dublin Castle
Dublin Castle has played a pivotal role in shaping Dublin's tumultuous history, and today many exhibits (both free and paid), as well as tours and attractions can be enjoyed here.
Dublinia
Not far from Dublin Castle, this interactive attraction is bound to be one of the most memorable in the entire city. Located in Christ Church Cathedral, this experience offers insight into medieval and Viking times with recreations and impressive sets.
Dublin Zoo
Dublin Zoo is located in Phoenix Park, only a short walk or drive from the city, and is home to a plethora of native, foreign, and endangered exotic species.
General Post Office (GPO)
The GPO – as it is colloquially called – is a site of major cultural and historical significance. This premise played a crucial role in Ireland's fight for independence from under British rule.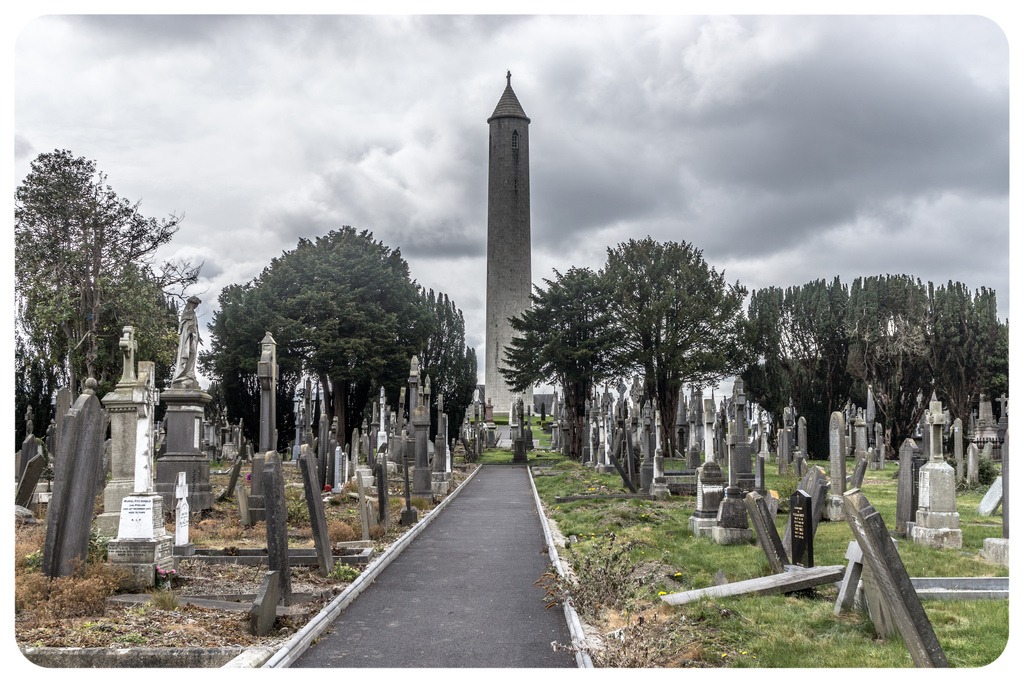 Glasnevin Cemetery
This sprawling cemetery is said to be the burial site of over 1.5 million people. Irish legends and those who fought for Irish freedom, such as Éamon de Valera and Charles Stewart Parnell, are buried here.
Guinness Storehouse
The Guinness Storehouse has got to be the biggest and most popular attraction in all of Dublin. This super interactive complex traces the history and heritage of Guinness in Ireland and around the world.
Irish Architectural Archive
Established in 1976, the Irish Architectural Archive preserves and promotes materials and information regarding the architecture of Ireland, while making it available to the public.
Jameson Distillery
Located in Smithfield, this distillery attraction is a top choice for those with a love for whiskey and Irish heritage.
Jeanie Johnston
This Tall Ship is located on the River Liffey and is an exact replica of the Jeanie Johnson famine ship, which successfully completed 16 trips from Ireland to North America.
Kilmainham Gaol
This visitor attraction is one of the best in Dublin city. The tour offers insight into Ireland's fight for independence during the rebellion.
National Gallery of Ireland
For those of you with a love for the finer things, make sure to stop by the National Gallery of Ireland, another one of the top Dublin attractions. This gallery is home to some impressive masters as well as amazing touring exhibits.
Pearse Lyons Distillery
Located in The Liberties of Dublin city, the Pearse Lyons Distillery is a fantastic attraction for people who are interested in learning a little about boutique brewing.
St. Patrick's Cathedral
Founded in 1191, St. Patrick's Cathedral is the National Cathedral of the Church of Ireland and the tallest church too. Its interior is rather impressive, so we suggest you take a look!
Teeling Distillery
Teeling is another distillery attraction in Dublin, and one of the finest on the scene. In comparison to the aforementioned, it's the new kid on the block, but it sure does distills some fine whiskey.
Trinity College Dublin
Trinity College is home to many impressive sights and attractions, including the Long Room and the Book of Kells.
Urban Brewing
Set in the surroundings of the CHQ Building, Urban Brewing is an awesome attraction that offers brewery tours, dining, and drinking in a trendy and unique environment.
Vaults Live
This theatrical experience is sure to be one of the most unforgettable attractions in the city. Step back into Dublin's past with this immersive theatre experience like no other.
Viking Splash
Viking Splash is a unique tour that offers a view of Dublin from a different perspective. This tour takes place on a World War II amphibious boat that takes to both land and water.