Limerick city is a great spot for a weekend of exploring. A vibrant hub bursting with top restaurants, historical landmarks and hidden gems, it is one city in Ireland not to be missed.
Here is our ultimate 2-day itinerary to guide you through a weekend of fun activities in Limerick. We are sure you will find many more quirky nooks along the way and come away having a great experience.
Day 1
Breakfast at The Buttery
Believed to be the most important meal of the day, choosing the perfect place for breakfast is vital before sightseeing. And The Buttery has to be one of the best spots to pick in Limerick city.
Located in the trendy Bedford Row, The Buttery has a delectable menu, super chic décor and a fantastic atmosphere to get you in the mood to explore this wonderful city. The food is served to a very high standard with the full Irish breakfast offering only the freshest of local ingredients.
The 'Clean' breakfast is a healthy option as well as the breakfast salad and even a dairy-free option with their delicious toasted sourdough bread. For those who prefer a sweet start to the day the fluffy pancakes are perfect to satisfy tummies until lunch.
Address: The Buttery, Bedford Row, Limerick
Limerick Museum
Just a few steps down the road onto Henry Street you will find your first venue to explore, Limerick Museum. Home to one of the largest collections of historical objects in the country, this museum tells the story of the city of Limerick in a very unique way.
From Stone Age axes to a mummified cat found in the streets during the late 19th century, Limerick Museum will take you on a journey that will only inspire you to explore further. Admission is free and the location is perfect for the day ahead.
Address: The Old Franciscan Friary, Henry Street, Limerick
The Milk Market
A weekend in Limerick would not be complete without a visit to The Milk Market. Selling fresh produce to locals since 1852 The Milk Market is a place where you can feel the city's true heartbeat.
People are happy and the stalls are crammed with delicious food and vintage trinkets. It is the perfect place to browse, have a light lunch, and stock up on sweet treats to take home.
Address: The Milk Market, Mungret Street, Limerick
St John's Cathedral
A short walk from The Milk Market will take you to the magnificently gothic St John's Cathedral. Designed by world-renowned architect Philip Charles Hardwick, the building itself is a sight to behold with the exterior maintaining much of its former glory despite being restored many times since 1861.
It has served Roman Catholics of Limerick and beyond continuously since it was built and still serves mass daily to the public. The towering spire watches the city at a massive 94m making it the tallest building in the county and the tallest spire in Ireland. It is something that must be seen to fully appreciate.
Address: Cathedral House, Cathedral Place, Limerick City
King John's Castle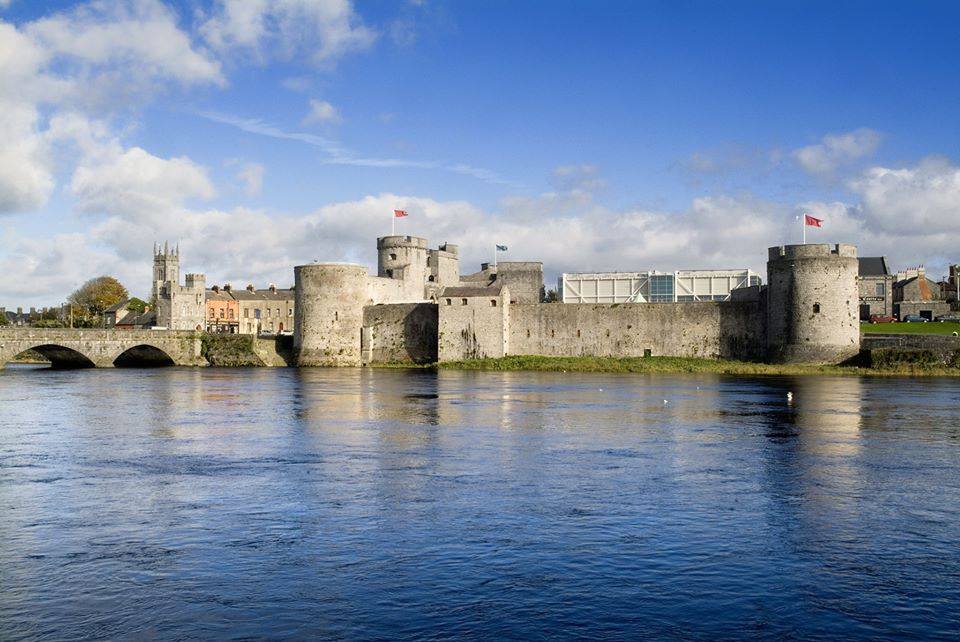 Head back towards the Milk Market to find Bridge Street before reaching the final sight of the day. King John's Castle sits just off Thomond Bridge on King's Island and is a fantastic place to step back in time and learn about the fascinating history of Limerick.
The interactive exhibition has so much to explore you will want to stay until closing time. Not to mention fantastic views of the city that will confirm you have picked a great place to spend your two days. There are often specific events going on at the castle so check online in advance.
Address: King John's Castle, Nicholas Street, King's Island, Limerick
Dinner at The Locke
End the day with some food, drink and music at The Locke Bar not far from the castle in Limerick's Medieval Quarter. This gastropub has won awards for its food and has one of the best seafood menus in Ireland.
Soak up the atmosphere with some great food, cold beer and traditional live Irish music. The riverside beer garden is perfect for warm summer nights and the bar is busy almost every night of the week with locals and visitors enjoying the cool city vibes.
Address: 3, George's Quay, Limerick
Day 2
Breakfast at Bobby Byrnes
Start day 2 at 'Limerick's Friendliest Foodie Corner'. Bobby Byrne's serve a delicious breakfast for all palettes. A full Irish with quality Irish meats, a healthier option of homemade, sugar-free granola with fresh fruit or a very special Waterford Breakfast Blaa (you know what to do if you want to know more about this dish!)
Address: 3 O'Connell Avenue, Limerick
Angela's Ashes Walking Tour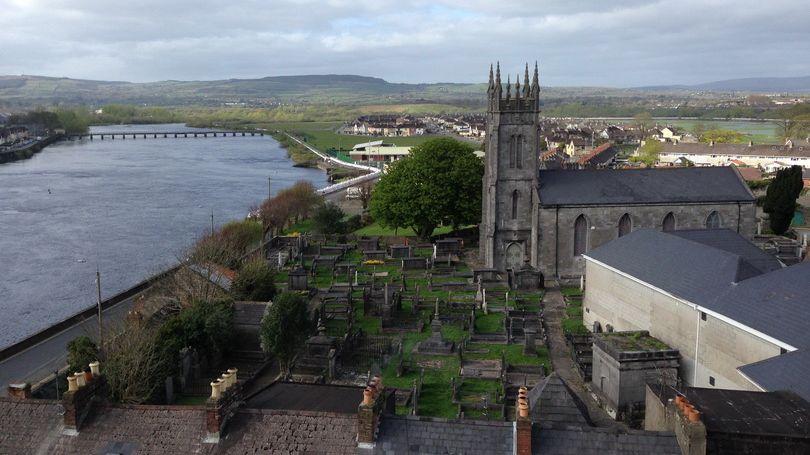 More than satisfied after your big feed at Bobby's, meet at Limerick Tourist Office for the Angela's Ashes Walking Tour. This is best booked in advance to avoid disappointment and similar tours run from other starting points so don't get confused.
Those who have read Frank McCourt's prize-winning book, Angela's Ashes, will be most impressed by this walk as it follows all the landmarks mentioned in the emotional memoir. It takes you on a journey through the 'lanes of Limerick' experienced by the young Frank growing up and revisits some well-known landmarks including Arthur's Quay, Leamy's School and the River Shannon.
The tour is a great way to explore the city and yet delve into some of the tragic histories the people of Limerick faced in years gone by.
Starting point: Limerick Tourist Office, 20 O'Connell Street, Limerick
Lunch
After a rather packed morning, why not head to The People's Park by Pery Square. It is a pretty park very close to the Frank McCourt Museum and a great way to reconnect with nature after exploring the city.
The park has a lovely little market on Sundays to grab a coffee and a children's play area. It is well maintained and close to transport links.
Address: The People's Park, Pery Square, Limerick
Limerick City Gallery of Art
For the art lovers in your group, walk North through the park to reach the City's Gallery of Art. You will be admiring the Romanesque building before you even go inside. Originally built in 1906 as a library and museum, it is now home to a collection of stunning Irish artwork.
There are always different exhibitions on at the Gallery so check online in advance. It is open until 5 pm every day or until 7.30pm on Thursday. The Zest Café is also a nice little spot for a light lunch with lots of healthy options as well as yummy cakes.
Address: Limerick City Gallery of Art, Carnegie Building, Pery Square, Limerick
The Hunt Museum
Limerick is a city perfect for any culture vultures among you and The Hunt Museum is another venue that cannot be missed. The main exhibit is The Hunt Collection, a selection of pieces gathered by John and Gertrude Hunt and entrance is free on Sunday.
The museum is committed to pleasing people beyond just one specific interest and exhibits lots of other collections relative to Irish culture and heritage. As part of their 2025 strategy, they are focused on making a lasting impression on the city of Limerick. Something they are doing very well.
Address: The Hunt Museum, The Custom House, Rutland Street, Limerick
Shopping at Arthur's Quay
For those of you desperate to squeeze in some shopping in the city slip across to Arthur's Quay Shopping Centre. There are lots of shops to choose from and plenty of gifts to buy for those at home.
No city break is complete without a spot of shopping so treat yourself. Arthurs Quay is a classic trip to the mall, Irish style!
Address: Arthur's Quay Shopping Centre, Patrick Street, Limerick
Dinner at Dolan's
With day 2 coming to a close walk back along the River Shannon and head for Dolan's Bar and Restaurant. Settle down for a well-earned pint of Guinness, some super food and traditional 'craic agus ceol' (music and fun).
Dolan's pub has live music 7 nights a week and won the Irish Hospitality Award for 'Best Entertainment Experience' in 2018 (among others over the years), so they must be doing something right!
Dolan's Warehouse is a world famous music venue and hosts a range of events, comedy shows and other super acts all year round. Tickets can be bought online in advance and will leave you dancing your way out of Limerick once the weekend has ended.
Address: Dolan's Pub, 3-4 Dock Road, Limerick