Beer, we have been drinking and enjoying beer for thousands of years, in fact, the earliest evidence of beer-drinking dates back a staggering five thousand years to the Zagros mountain region of Iran where traces of the alcohol were found on discovered jug fragments.
Beers have been brewed all over the world, each with its own particular flavour. In this feature article, journalist and self-confessed lover of the brew, Ger Leddin, looks at Irish beers and lists what in his opinion are the five best the Emerald Isle has to offer.
To paraphrase Homer — Simpson, that is not the other one — "Ah, good ol' trustworthy beer. My love for you will never die." If Carlsberg made beer, oh wait, they do."
However while Carlsberg does make a fine selection of beers, they are Danish, not Irish and in this feature, we are concentrating on the best five Irish brews. But first, let's discover what exactly constitutes a beer.
Well, a simple scientific explanation is; beer is any alcoholic beverage made from the fermentation of grain. As in contrast wine is an alcoholic beverage made from the fermentation of fruit.
It's important at this juncture to note that the term beer incorporates: ales, lagers, stout and porter.
Irish beers are characterised by the slightly sweet taste on the palate. We seem to like our beers this way and unlike our nearest neighbours across the water, bitter beer has never really caught on here. We don't traditionally use a large number of hops which are not native to Ireland in our brewing and of course stout and porter have a great following. Ok, now that we've cleared that up, let's look at the five Irish best ones.
5. Harris Pale Ale
Not long on the market, actually only on sale since 2015, Harris Pale Ale is causing quite a stir in its native city Limerick but with thirty per cent of its sales now nation-wide a wider clientele is beginning to appreciate this finely crafted beer.
Named after Limerick's notorious hell-raising famous son, the actor Richard Harris, this Irish beer has a distinct caramel taste that is achieved by a unique blending of speciality malts; definitely worth trying. Interesting fact: Ireland lies sixth in the world for beer consumption per capita.
4. Smithwicks Red Ale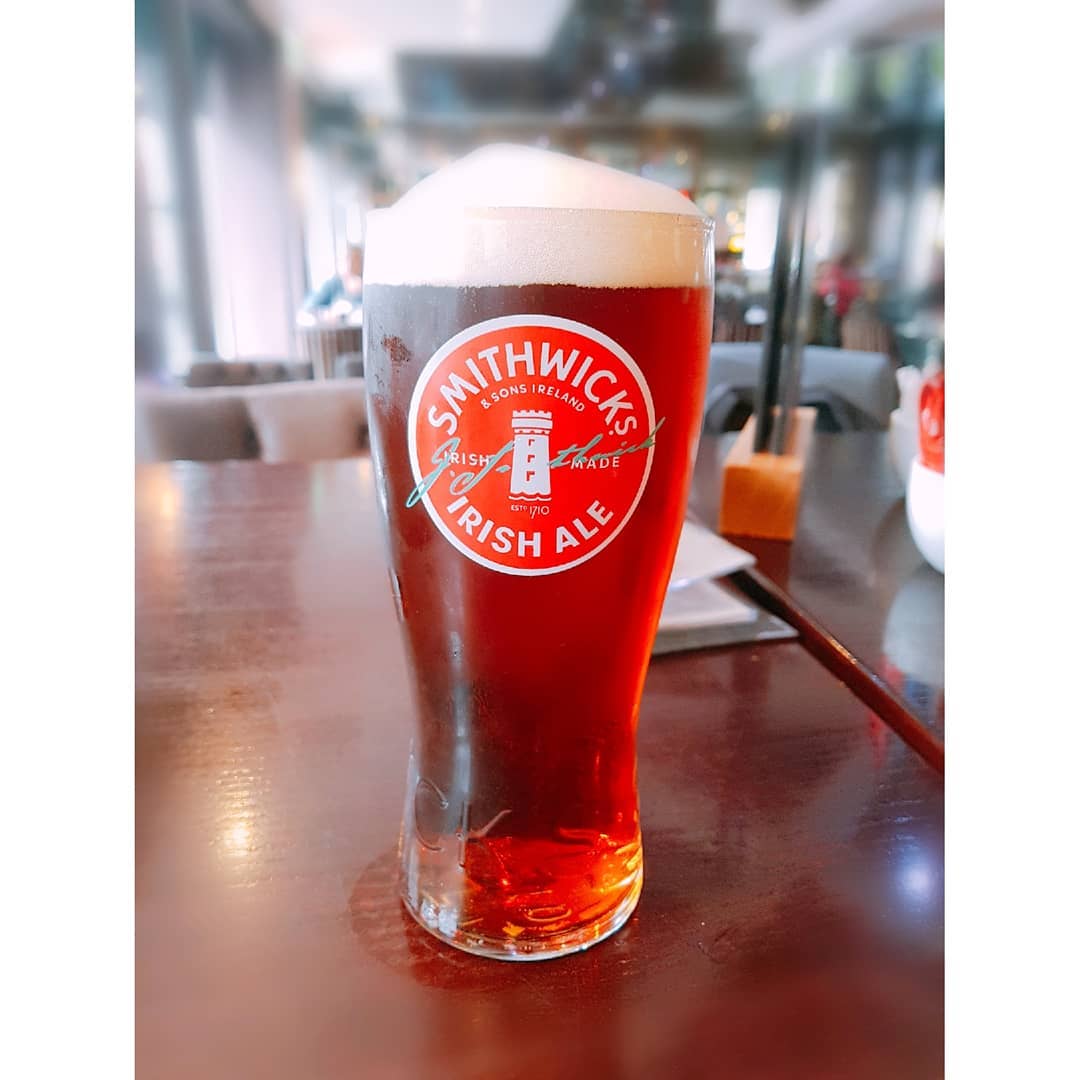 First brewed in Kilkenny in 1710 Smithwicks it has to be said has a few years on Harris Pale Ale. Smithwicks was brewed in Kilkenny up until 2013 when all the manufacturing units were moved to Dublin; however, the name is still synonymous with the Marble City.
The beer itself is red in colour and slightly tending toward bitter, and has a distinctive malty taste and full of flavour. Interesting Fact: There are presently about twelve breweries in Ireland, a major decrease from the early part of the nineteenth century when the country could boast over two-hundred.

3. Kinsale Pale Ale
Blacks Brewery and distillery Kinsale County Cork is a family-run brewery which is part of the new generation of Irish craft beers; they have been operating since 2013.
The beer itself is a well-balanced and fruity fresh tasting sweet beer that goes down quite well with slightly spicy food, refreshing the palate. A slight hint of bitter, it is one of the better craft beers that are becoming popular in Ireland and abroad.
2. Guinness
Right, so now we're getting to the big boys. Who hasn't drunk a Guinness, beloved by natives and visitors both at home in Ireland and abroad; it's an institution. Founded by the bold Arthur himself in 1759 and still brewed in St James's Gate Dublin.
The smooth Guinness full-bodied taste comes from a mix of; barley, malt extract, hops and yeast. A percentage of the barley is roasted and it is this percentage that gives the beer its characteristic black colour.
The Taste, well what can you say? It tastes like Guinness. A well-poured Guinness and pouring skill are vital in the serving of Guinness will taste at first sip like creamy fresh milk then the roasted hint of coffee like wheat will delight your palate.
Interesting Fact: in 1959 Guinness began using nitrogen gas in their brew. Nitrogen bubbles are much smaller than Co2 which was used prior to that. Nitrogen bubbles are much smaller than Co2 and give a lighter creamier consistency.

1. Beamish Stout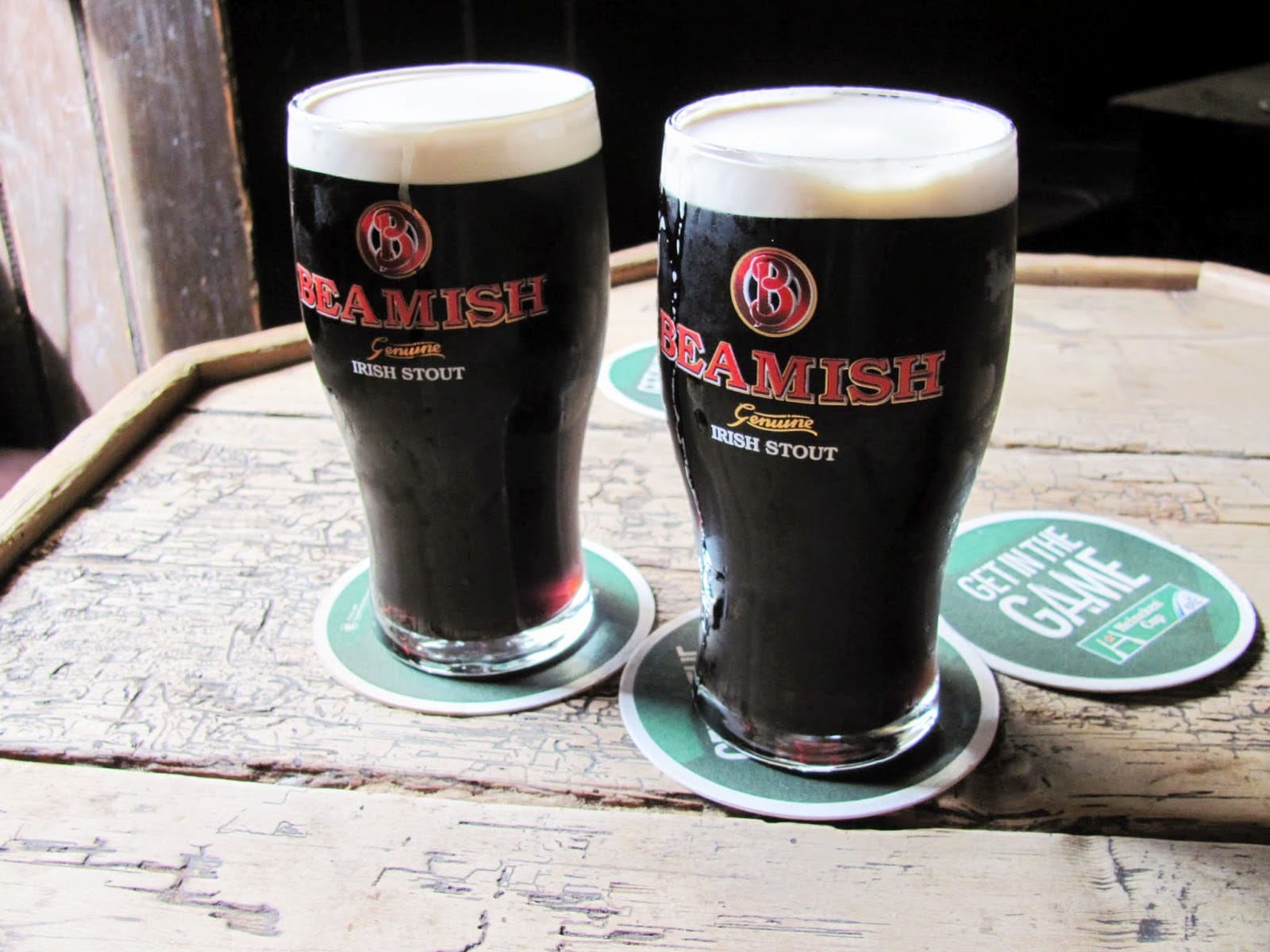 Ok. I admit it; I'm giving the number one spot to Beamish. Why? Well simply because I love it and it's my beer of choice. Beamish has a sugary sweetness that in my opinion Guinness just doesn't have and a more subtle head. Again like Guinness but not as aromatic, which, in itself, isn't such a bad thing.
First brewed in 1792 in Cork, the dark beer also has a hint of coffee which lingers on the palate but also has an added taste of chocolate. Beamish can be difficult enough to get outside the southern capital but well worth searching for.

Get featured on Ireland Before You Die
Do you want to get your Irish business more online exposure? Especially to those interested in travelling the best places in Ireland? Then why not get a dedicated feature on Ireland Before You Die. Find out more 
here.