Every region in Ireland has different surname popularity, so let's take a look at the most common surnames in Northern Ireland.
Ever wondered what your roots are or what's in a name (as Shakespeare would say)? Although names can change over time, by marriage or preference, names can tell a lot about a person.
A surname can give a sense of place and time; it can nod to one's lineage and paint a story of family history.
Check out the 20 most common surnames in Northern Ireland, and see if you can learn a bit about your lineage.
20. Johnston − a Scottish surname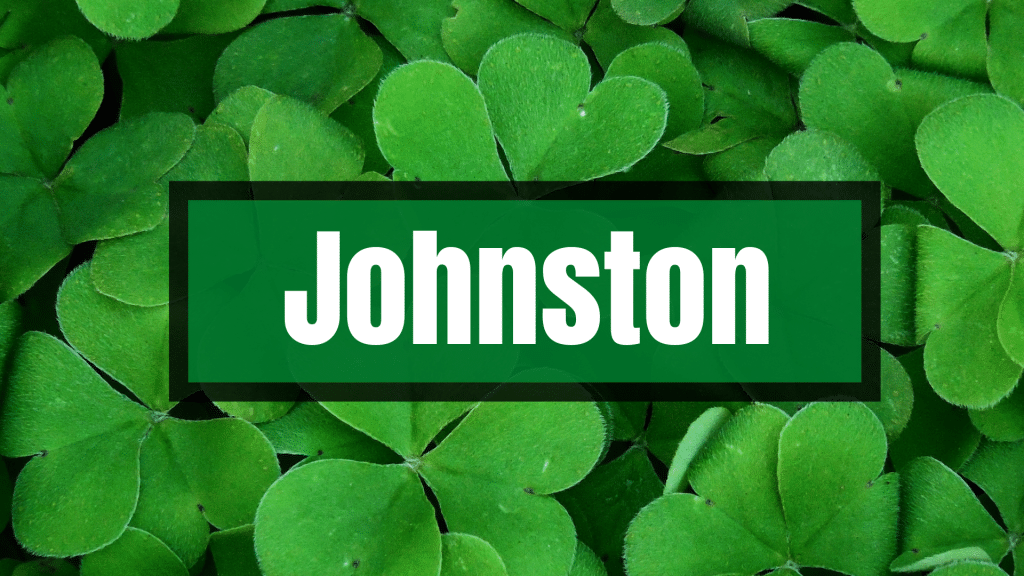 This surname is of Scottish origin. During the Plantation of Ulster (British colonization of Ireland), many Scots settled down in Fermanagh, where the name grew into Irish custom.
19. Quigley − originating in Mayo
Quigley is an Irish surname that has been prevalent in the Emerald Isle since the 16th century. The first known sept (family/clan) bearing this name originated from County Mayo.
18. Wilson − English and Scottish roots
Wilson has both English and Scottish origins, although it is tremendously popular in Northern Ireland. According to Roots Ireland, "it is estimated that 80% of Ulster Wilsons are of Scottish descent".
17. Bradley − a very popular surname in the north
The name Bradley is Irish in origin and was first found in the regions of Tyrone, Donegal, and Derry. Today, the name is still as popular as ever in Northern Ireland.
16. Lynch − many septs in the north carry this name
There were many different septs across the North of Ireland that carried this name throughout history. Lynch remains a popular name today in the north.
15. Smith − a name with many links
The name Smith can also be spelt Smyth. Both are popular variations, and the name itself links back to Irish, English, and Scottish roots. It is thought that in Ireland, Smith is an Anglicization of McGowan.
14. Campbell − a funny meaning
Campbell derived from a nickname that would have suggested "crooked mouth." The Campbells of Argyle were an extremely powerful sept during the 17th century, and the name is still popular today.
13. Brown − dating back to the 12th century
This name most likely derived from the nickname used for someone who was "brown-skinned" or "brown-haired." The name is very popular in the north today, having first been seen on the Emerald Isle in the 12th century.
12. Coyle − from Nadine Coyle to Eddie Coyle
Next on our list of the most common surnames in Northern Ireland is Coyle, which means "son of the servant of Comgall." The name was first found with a sept in County Donegal and lives on today.
11. Duffy − a cross-county name
In history, two separate septs carried the name Duffy. The first was from Donegal, and the second was in Monaghan. The name Duffy remains extremely popular in Northern Ireland.
10. Moore − a simple name with complex roots
This name is of Irish, English, and Scottish origin. In the Emerald Isle, the name Moore was and is a powerful one.
The name was first seen in use by a sept, the O'Mores, who were one of the Seven Septs of Leix, a group of seven families who ruled what is now called Laois.
9. O'Donnell − a popular Northern Irish surname
This Irish surname is as common in Northern Ireland today as ever. O'Donnell septs were first found in County Donegal and became one of the most significant leaders of the 13th century, ruling lands and holding seats of power.
8. McDermott − a branch of the O'Connor sept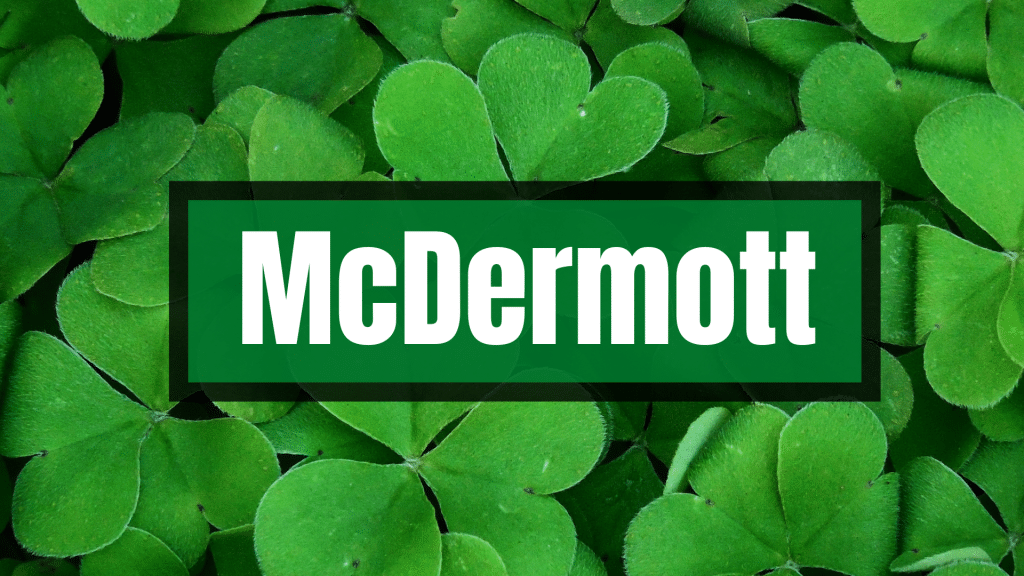 McDermott is an Irish surname. Interestingly, the name originally branched from the O'Connor sept to become its own sept, the McDermotts, around the 12th century.
7. Harkin − still prevalent today
This Irish surname originated in the north of Ireland and remains prevalent today. Septs from Donegal carried the name and were first based around the Inishowen peninsula.
6. Gallagher − regal legacy
Gallagher is the third most common surname in County Derry, according to Roots Ireland. The name traces back to the son of the 5th-century High King of Ireland.
5. Hegarty − originating in Derry
Hegarty originated from a sept in Derry and lives strong today. According to Irish history, the Hegartys were a powerful clan and sub-lords of the mighty O'Neills.
4. McDaid − we all know a McDaid in the north
This name spawned from the region of Donegal. It is a popular Irish name and is thought to have derived from the Scottish surname Davidson.
3. McLaughlin − from Donegal
McLaughlin is a wildly popular name in Northern Ireland. A Donegal sept was the first known to carry this name. In history, the McLaughlins were powerful High Kings of Ireland.
2. Kelly − one of the most popular surnames in Northern Ireland
There are at least seven septs (that we know of) that held the name Kelly in history. The Kellys were powerful and known to rule lands in Galway as well as Roscommon. Grace Kelly is just one famous example of someone with this surname.
1. Doherty − a name that has been around since the 4th century
Topping this list of the most common surnames in Northern Ireland is Doherty. This hugely popular surname links back to a Donegal sept, which was first discovered in the 14th century in Ireland.
The Dohertys were a powerful clan who led rebellions and, according to Roots Ireland, "helped pave the way for the Plantation of Ulster."
Other notable mentions
White: This is a surname that has both Scottish and Irish origins. It comes from the Scottish Gaelic 'MacGillebhain', meaning 'son of the fair Gillie'. In Irish, it comes from 'de Faoite', which was common in Limerick.
Cullen: Cullen is a name of Gaelic origin that comes from the pre-8th century 'Cuileannain' or 'Ó Cuilinn'. It is another name that is popular among Irish families all over the country.
O'Neill: O'Neill is a name with origins in the Ulster province. As such, it has remained in popularity in the region ever since its discovery.
FAQs about the most common surnames in Northern Ireland
What are the most common surnames in Derry?
Some of the most popular surnames in County Derry include Doherty, McLaughlin, Gallagher, McCloskey, Kane, and Kelly.
What is the oldest Irish surname?
The earliest known Irish surname is O'Clery (O Cleirigh).
What is the most popular Irish surname around the world?
Murphy is the most popular Irish surname worldwide.