Heading to the west coast from Dublin and fancy a stop in between? Check out our bucket list of the best things to do in Roscommon.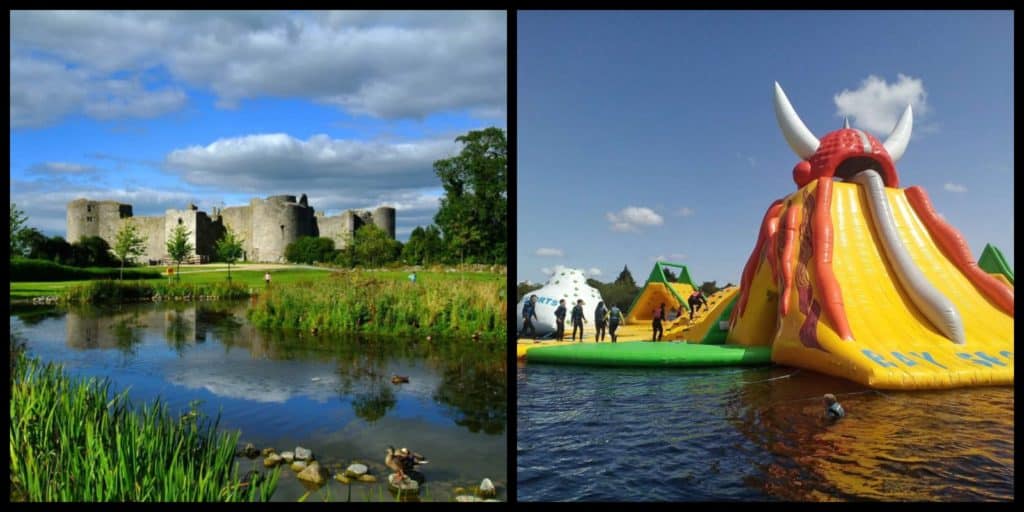 Ruins, castles, lakes, forests, Ireland's largest floating waterpark, and the birthplace of Halloween – there are tons of reasons to visit Roscommon in central Ireland.
And, while the county ranks lower on most visitors' lists than the likes of Dublin, Galway, or Kerry, we do believe everyone should come to Roscommon at least once in their lives. Curious? That's the spirit!
Before you pack your bags and jump into the car (or book your flight), have a look at the best things to do in Roscommon for inspiration.
Ireland Before You Die's tips for visiting County Roscommon:
Irish weather can be unpredictable, be sure to bring a raincoat and umbrella!
Rent a car so you explore rural areas and neighbouring counties.
Download offline maps so you can easily find your destinations.
May is the busiest time to visit Roscommon, so be sure to book accommodation well in advance!
10. Tullyboy Farm – cuddle animals at a family-run farm
This farm between Boyle and Carrick-on-Shannon has been welcoming families for over 20 years and makes a great day out with the kids.
There're tons of animals to see, feed, and cuddle, a mini tractor barrel train to explore the whole farm, picnic spots, and a playground.
Other popular activities include straw diving for hidden goodies and horse riding.
Check out their website for special events such as Easter egg hunts and Halloween parties.
More info: HERE
Address: Tullyboy Farm, Tullyboy, Croghan, Co. Roscommon, Ireland
RELATED: IB4UD's guide to the best open farms and petting zoos in Ireland
9. Roscommon Castle – visit impressive ruins in a gorgeous park for free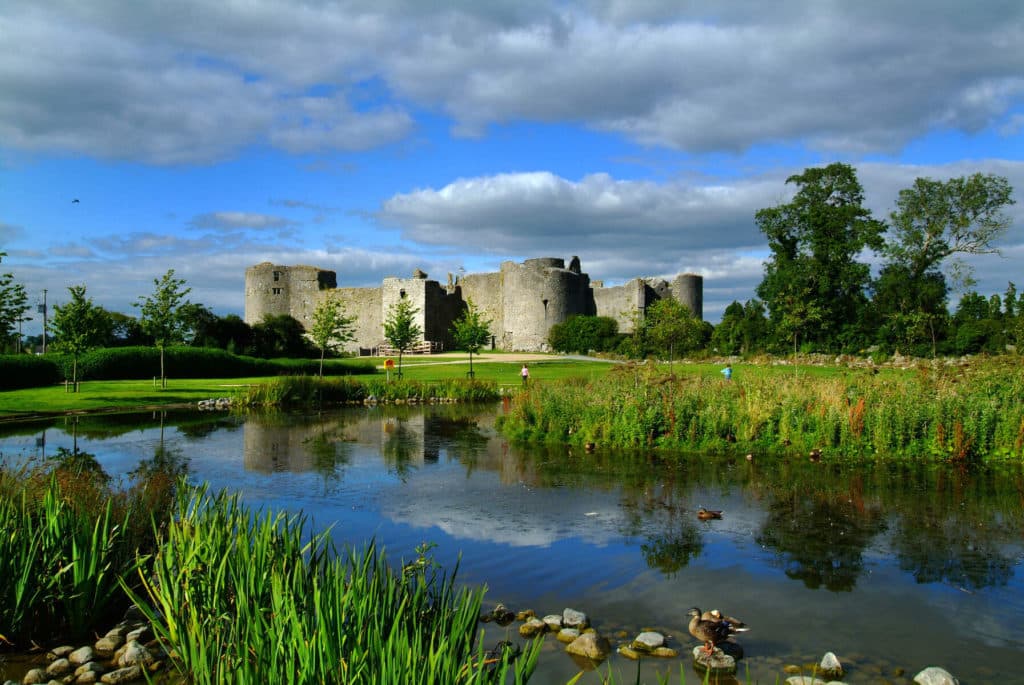 Built in 1269, Roscommon Castle was almost immediately partly destroyed by Irish forces and burned down to the ground in 1690. However, it continues to impress in ruins to date.
Once owned by Hugh O'Connor, King of Connaught, the fortress features a quadrangular plan with rounded bastions and a double-towered gate.
It is located just next to Loughnaneane Park, a 14-acre recreational area boasting a turlough, a visitor deck, and a wildlife conservation area.
What's more: This is one of the best things to do in Roscommon that doesn't cost you a penny!
Address: Castle Ln, Cloonbrackna, Co. Roscommon, Ireland
8. Boyle Arts Festival – enjoy ten days of music, performances, and literature events
The fun ten-day festival features music, theatre, storytelling, and contemporary Irish art exhibitions and is a must-visit when in Roscommon in summer (or a good excuse to visit the county for the first time!).
The focus lies on young and emerging Irish artists, so keep your eyes peeled for fresh new talent that might soon make headlines in the art world.
The next festival is scheduled to take place in Mid-July 2021.
More info: HERE
Address: Knocknashee, Boyle, Co. Roscommon, Ireland
7. Strokestown Park House – learn about the Great Famine in a Georgian family home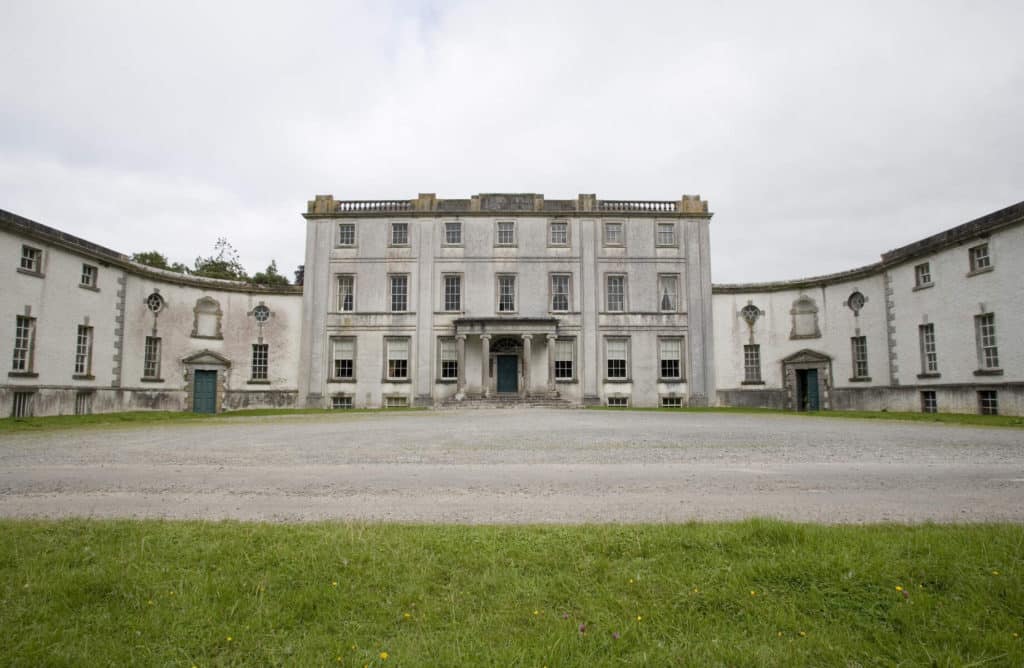 This stunning Georgian mansion was the home of the Pakenham Mahon family. It was built on the site of the 16th-century castle, owned by the O'Conor Roe Gaelic Chieftains.
Its first landlord, Major Denis Mahon, was assassinated at the height of the Great Famine in 1847 – which makes it fit that it now houses the National Famine Museum.
A 50-minute tour takes you through the mansion as well as the museum, while the six-acre pleasure gardens can be visited without a guide.
More info: HERE
Address: Vesnoy, Co. Roscommon, F42 H282, Ireland
MORE: our guide to Ireland's best country houses
6. Baysports – splash into Ireland's largest inflatable waterpark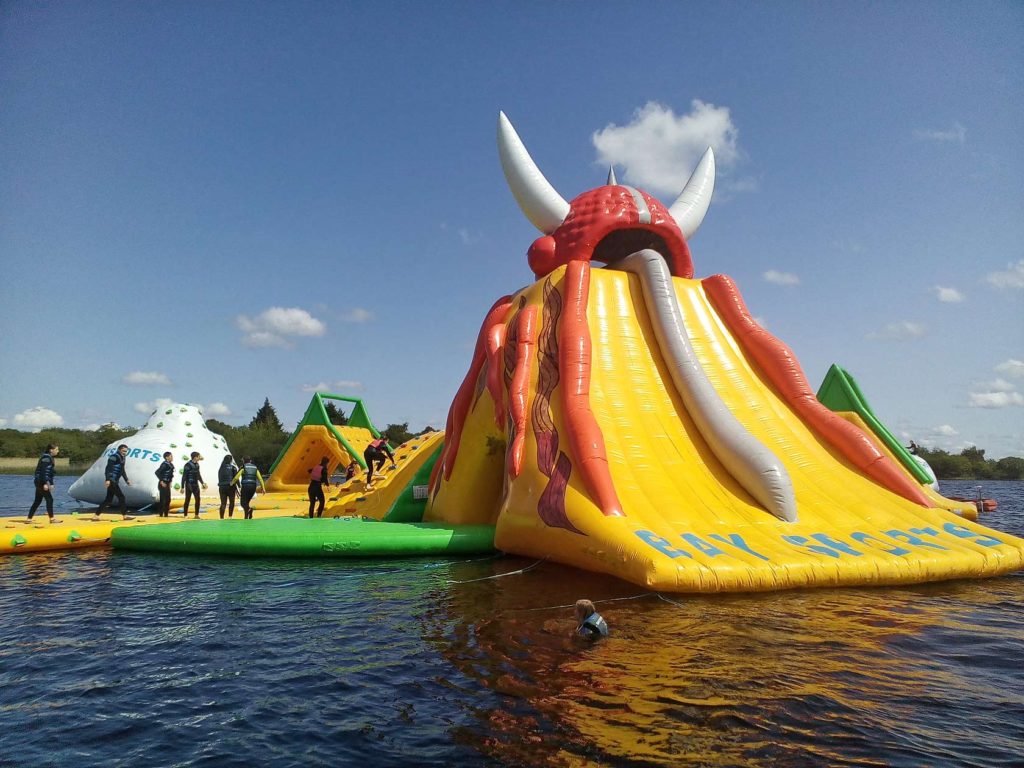 Ready to get yourself wet? An action-packed trip to Baysports is one of the best things to do in Roscommon if you have kids in tow.
The massive waterpark at Hodson Bay has award-winning floating slides, rockers, a multifunctional jumping platform, and even its own mini waterpark for children from four years old.
Visits are limited to one hour, but if you crave more, you can always book another session after a 30-minute rest.
More info: HERE
Address: Hodson Bay, Barry More, Athlone, Co. Westmeath, N37 KH72, Ireland
READ MORE: 5 reasons you need to visit Baysports
5. King House Historic & Cultural Centre – brush up your history knowledge and visit a market
King House is a restored Georgian mansion, built in 1730 as a home for the King Family. It was later turned into a military barracks and a recruiting depot for the Irish regiment of the British army, the Connaught Rangers.
These days, it houses a history museum as well as an art collection. If you are around on a Saturday, make sure to visit their famous farmer's market before or after checking out the interiors.
More info: HERE
Address: Military Rd, Knocknashee, Co. Roscommon, Ireland
4. Lough Key Forest Park – enjoy a fun and outdoorsy family day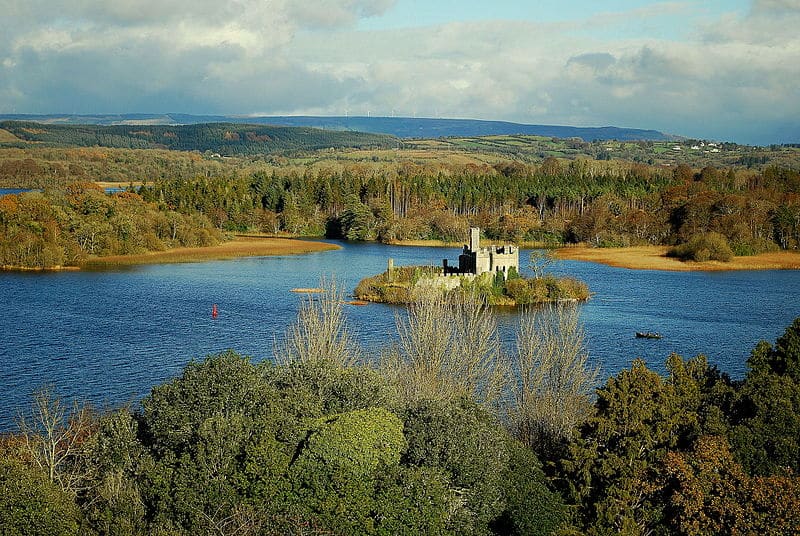 Visiting Lough Key Forest Park is one of the best things to do in Roscommon, Ireland, for families. Here, you can see the epic McDermott's Castle.
Originally founded in the 19th century, the 800-hectare park, 40 km (24.8 miles) southeast of Sligo, was part of the Rockingham Estate and is now a public forest and adventure park perfect for a day out with kids.
Fun things to do, include a panoramic, 300-metre long treetop canopy walk with stunning lake views, an adventure playground, zip-lining, electric bikes, boat and Segway rentals, as well as an indoor game centre called Boda Borg for unexpected rain bursts.
More info: HERE
Address: Boyle, Co. Roscommon, F52 PY66, Ireland
3. Rathcroghan – tour Europe's oldest and largest Celtic royal sight
For anyone with an interest in Celtic mythology, Rathcroghan near Tulsk must go on the bucket list – it is known as the Sacred Capital of Connacht and, according to legend, the location where Halloween originated.
Rathcroghan has over 240 identified archaeological sites, ranging in date from the Neolithic Period to the late-medieval period, including more than 60 ancient national monuments, 28 burial mounds, as well as standing stones, cairns, and monumental fortresses.
Guides and the excellent visitor centre introduce you to the sights and legends.
More info: HERE
Address: Tulsk, Castlerea, Co. Roscommon, F45 HH51, Ireland
2. Arigna Mining Experience – learn about the hard life of miners and explore the caves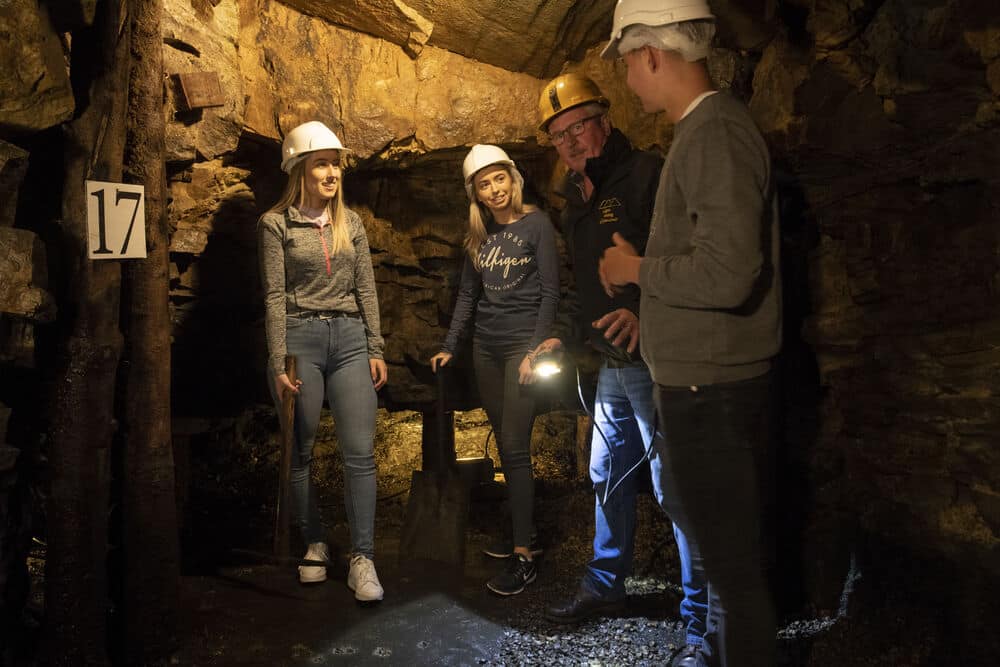 Fancy going underground? The Arigna Mining Experience takes you into a former coal mine that was in operation since the1700s and until 1990.
The 45-minute tour led by ex-miners gives a unique insight into mining and the lives of the locals that had worked at Arigna while covering the history of mining and its impact on the local community.
Keep in mind that the temperature below the surface is just 10ºC, so bring a thick jumper or jacket even when visiting in summer.
More info: HERE
Address: Derreenavoggy, Carrick-On-Shannon, Co. Roscommon, Ireland
1. Boyle Abbey – dive into Ireland's monastic past
Founded in the 12th century by monks from Mellifont Abbey, this fortress has endured many sieges and occupations over the years. However, its ruins remain one of the best-preserved examples of Cistercian architecture.
Make sure to look up, so you don't miss the original stone carvings that survived the abbey's time as an English garrison bass!
The abbey is a national monument and one of the best things to do in Roscommon. A restored gatehouse of the 16th/17th century has been turned into a permanent exhibition where you can learn more about the abbey's fascinating past.
More info: HERE
Address: 12 Sycamore Cres, Knocknashee, Boyle, Co. Roscommon, F52 PF90, Ireland
Your questions answered about the best things to do in Roscommon
If you still have questions, we have you covered! In this section, we've compiled some of our readers' most frequently asked questions and popular questions that have been asked online about this topic.
What is Roscommon known for?
County Roscommon is most known for its many important historical and archaeological sites.
What are the most well-known cities in Roscommon?
Athlone, Mote, Rockingham, and Keadew are some of the most well-known cities in County Roscommon.