From Guinness to Gin, here is our rundown of the best alcoholic drinks to ever come out of Ireland.
Ireland is renowned worldwide for its high-quality Irish alcohol. From Guinness to Bushmills Irish Whiskey, Irish alcohol is enjoyed all over the world.
We tried our very best to narrow down Ireland's down to a small number of their best, which we hope the majority of people will also agree with.
So without further ado, here is the 10 best Irish alcoholic drinks ever, ranked in order of greatness.
Our top facts about Irish alcoholic drinks:
10. Beamish – an amazing alternative to Guinness!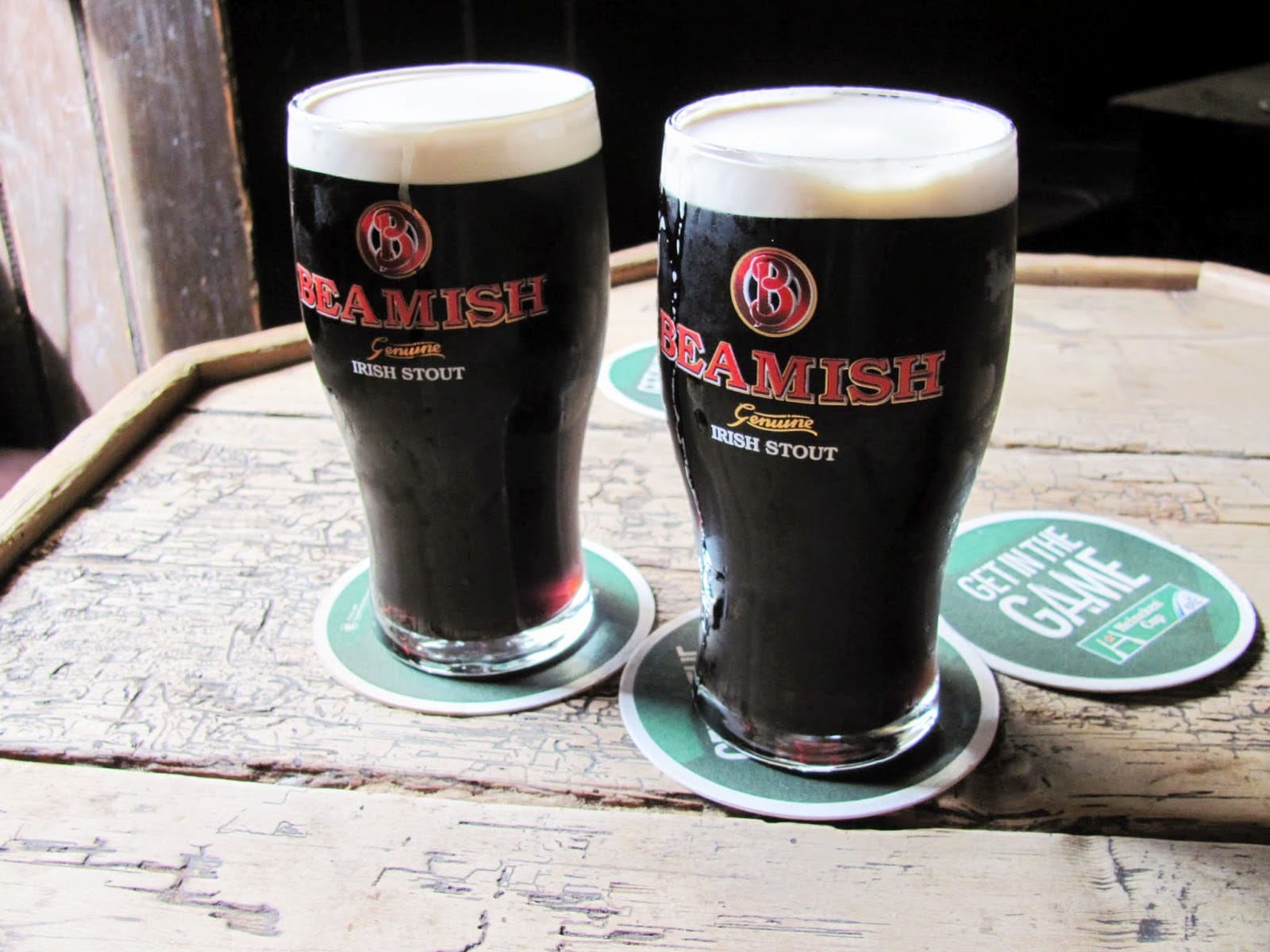 In 1792 Richard Beamish & Richard Crawford, two Cork merchants, established the famous Beamish & Crawford brewery, in the heart of Cork city. Beamish stout is still being enjoyed today in bars and homes throughout Ireland.
The ingredients are simple but effective: water, malted barley, barley, wheat and hop extract. Beamish has a rich roasted flavour with coffee and dark chocolate undertones, making it a genuine Irish stout.
9. Tullamore DEW – an incredible whiskey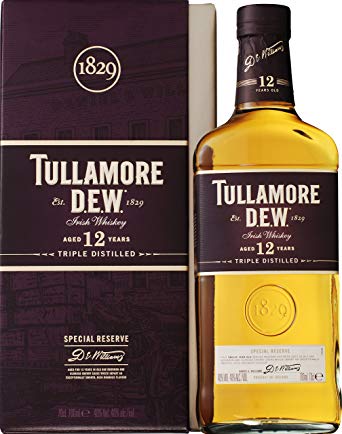 Tullamore D.E.W is the original triple distilled, triple blend whiskey. The creator of Tullamore D.E.W was Daniel E. Williams. Daniel worked his way up from a stable boy of the distillery to become the owner.
He was a self-made man, who brought electricity and automobiles to Tullamore, Offaly and created the whiskey in 1829.
Our personal favourite from Tullamore DEW's whiskeys is the 12-year-old whiskey. You can actually buy it on Amazon.
LEARN MORE: What we learned behind the scenes at Tullamore D.E.W.
8. Murphys – better than Guinness according to Cork people
Murphy's Irish Stout is a stout brewed at the Murphy's Brewery in Cork, Ireland. In 1856 James J. Murphy, along with his brothers found James J. Murphy & Co. and began brewing.
In 2006 the Murphy Brewery celebrated 150 years of brewing. Its now sold in over 40 countries worldwide and is recognised worldwide as a superior stout.
7. Bushmills – a world-class whiskey from the north coast of Ireland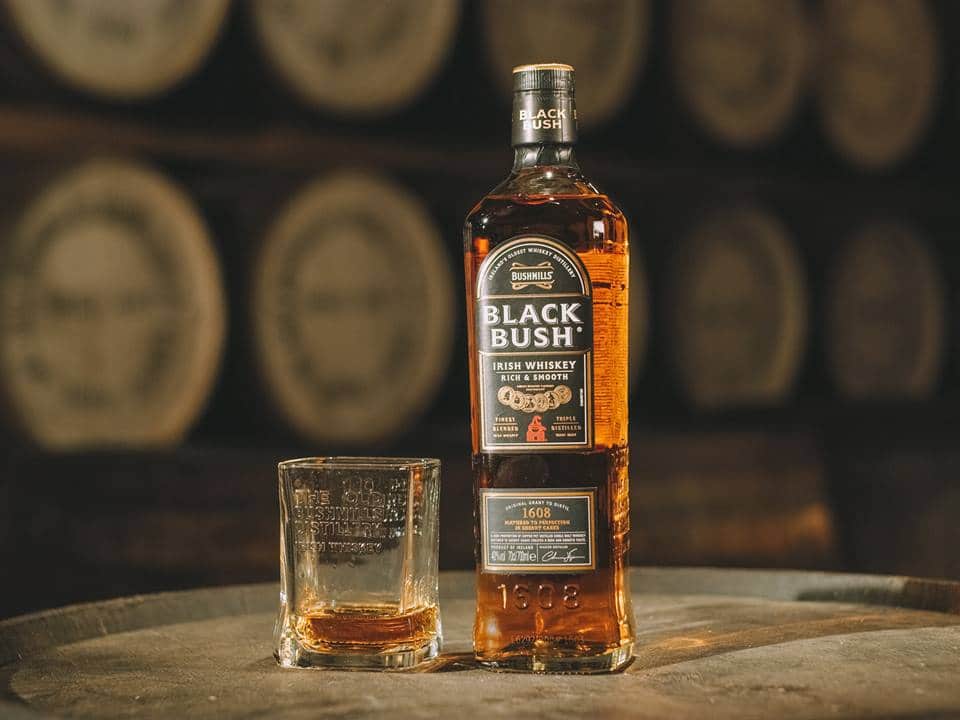 Bushmills Distillery is Ireland's oldest distillery, based in County Antrim, having been in operation since 1608. You can come to visit them for a distillery tour. They also offer private tours and tasting experiences.
Bushmills have 6 different blends of whiskey: Red Bush, Original, Black Bush. 10yr, 16yr and 21yr. Bushmills Original Irish Whiskey is an award-winning blend of their own triple distilled malt whiskey and a lighter grain whiskey. Our personal favourite is Black Bush which you can buy on Amazon.
6. Jamesons – Ireland's most famous whiskey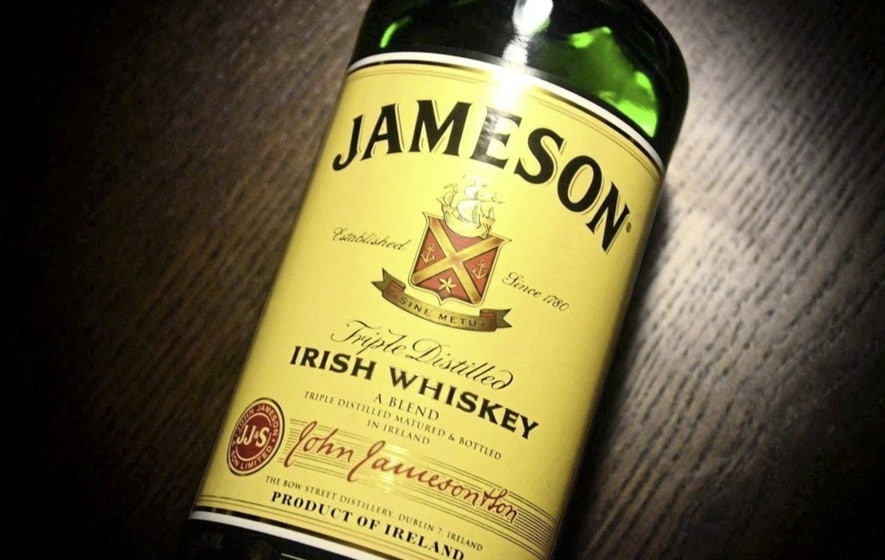 In 1780, John Jameson made his famous whiskey for the first time, and he must have done something right because 200 years later it is still as popular. Today, Jameson is the world's third-largest single-distillery whiskey.
Jameson Irish Whiskey is made by blending rich pot still whiskey made from malted and unmalted barley, with the finest grain whiskey, both distilled 3 times for smoothness. As well as Jameson Original, they have a wide variety of other variations of their famous Irish whiskey on sale.
You can visit their distilleries in both Dublin and Cork and watch the magic happen. Jamesons is without doubt one of the best Irish alcoholic drinks ever. You can also buy Jamesons whiskey on Amazon.
5. Dingle Gin – a quality gin from Kerry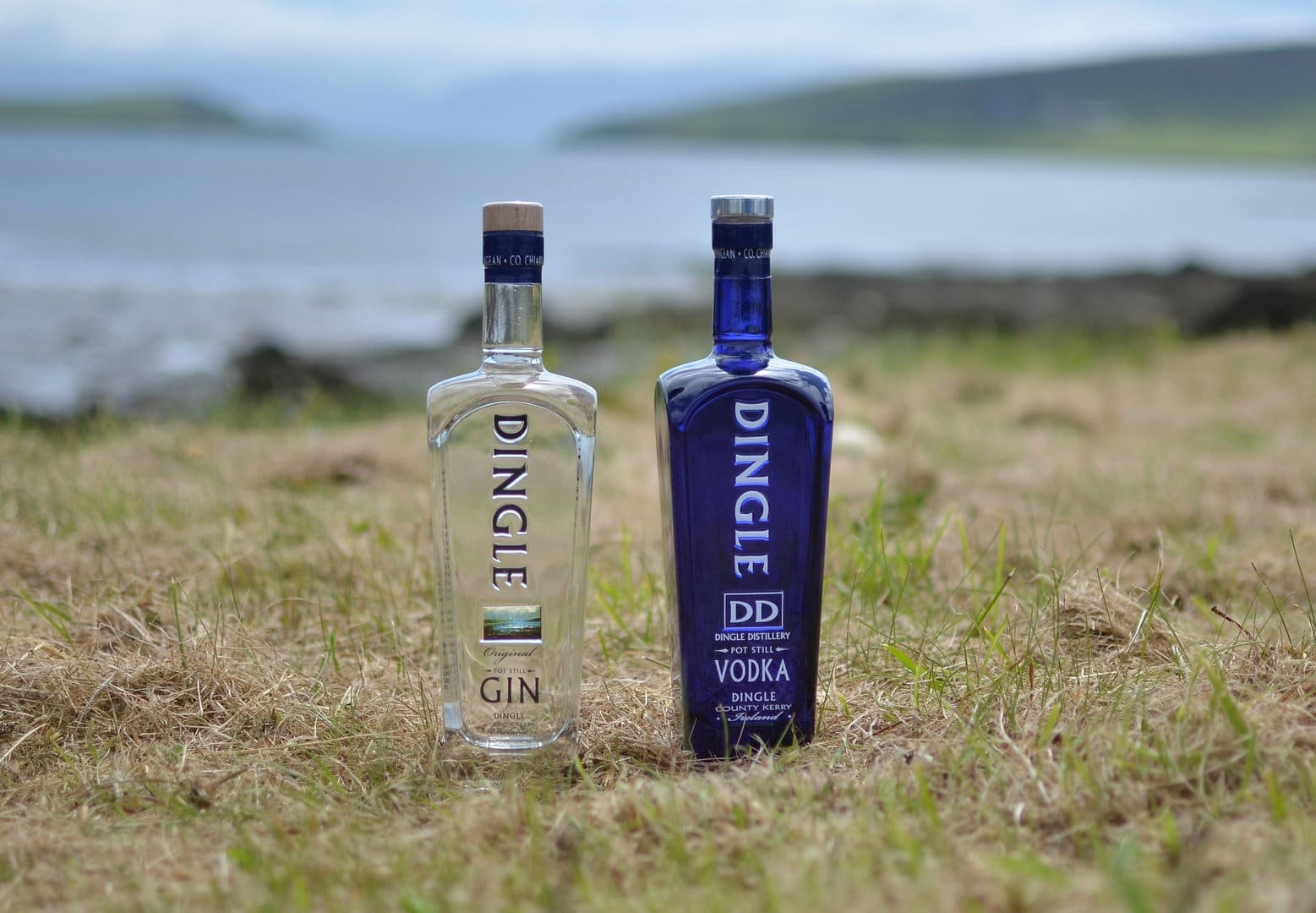 As its name suggests, Dingle Gin is very proud of its Kerry roots.
Dingle Gin only uses botanicals found in the local landscape. Although categorised as London Dry, the gin is infused with rowanberry, fuchsia, bog myrtle, hawthorn and heather.
On their website, they claim that Dingle Original Gin is best served with large cubes of ice, a wedge of fresh orange and a sprinkling of juniper berries. It is a beautiful Irish alcohol and one of the best in Ireland.
4. Bulmers – Ireland's most famous cider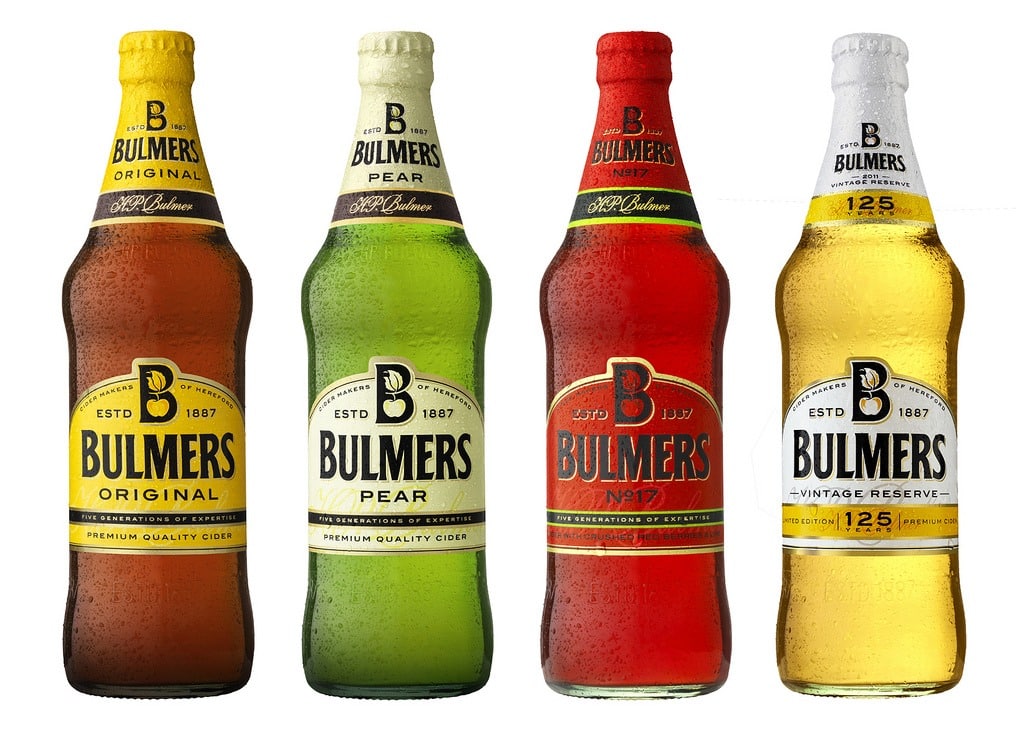 This is the original Irish cider, produced locally in Clonmel, County Tipperary. A local from the town of Clonmel, William Magner, established the cider in 1935. The cider factory there was later bought out by cider-makers H. P. Bulmer in 1946.
Bulmers is made from 17 varieties of Irish apples and is 100% Irish.
READ MORE: The Ireland Before You Die guide to the best Irish ciders of all time.
3. Coole Swan – a quality Irish cream liqueur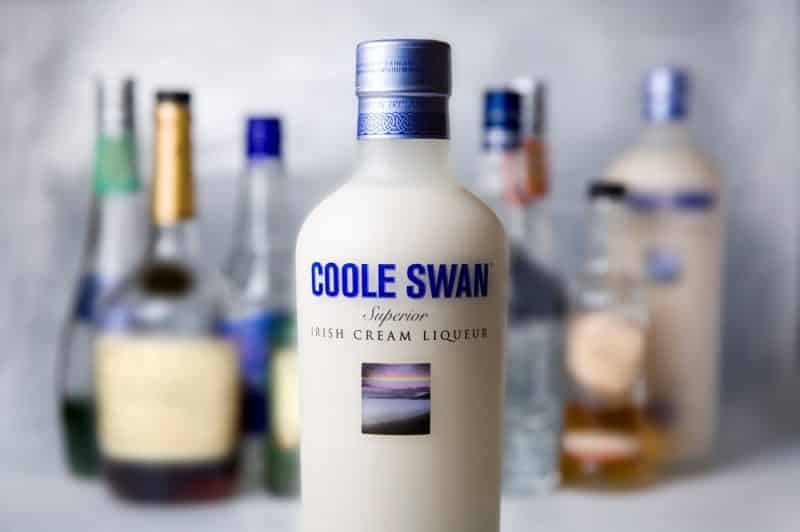 10 years ago, the family-owned business set out to make the world's most delicious tasting cream liqueur.
To do so they blended the finest single malt Irish whiskey, sourced from one of Ireland's oldest distillery, with real white Belgian chocolate and fresh, natural dairy cream to achieve their goal of creating a cream liqueur that was both smooth and original.
Coole Swan is run from the Brady family farm in Co Meath and bottled in Bailieborogh Co. Cavan.
2. Orchard Thieves – quality Irish cider
In 2015 Heineken Ireland officially entered the cider market and launched its first cider, Orchard Thieves. According to Heineken Ireland, Orchard Thieves was designed specifically for Irish taste buds and was brewed followed an extensive taste testing with over 1,000 consumers in Ireland.
Orchard Thieves is a very sweet cider. For the calorie-conscious shopper, they launched Orchard Thieves Light, which is 33% lower in calories vs. Orchard Thieves, whilst still maintaining a great taste. It is one of the best Irish alcoholic drinks ever and our favourite Irish cider.
1. Guinness – Ireland's most famous alcoholic drink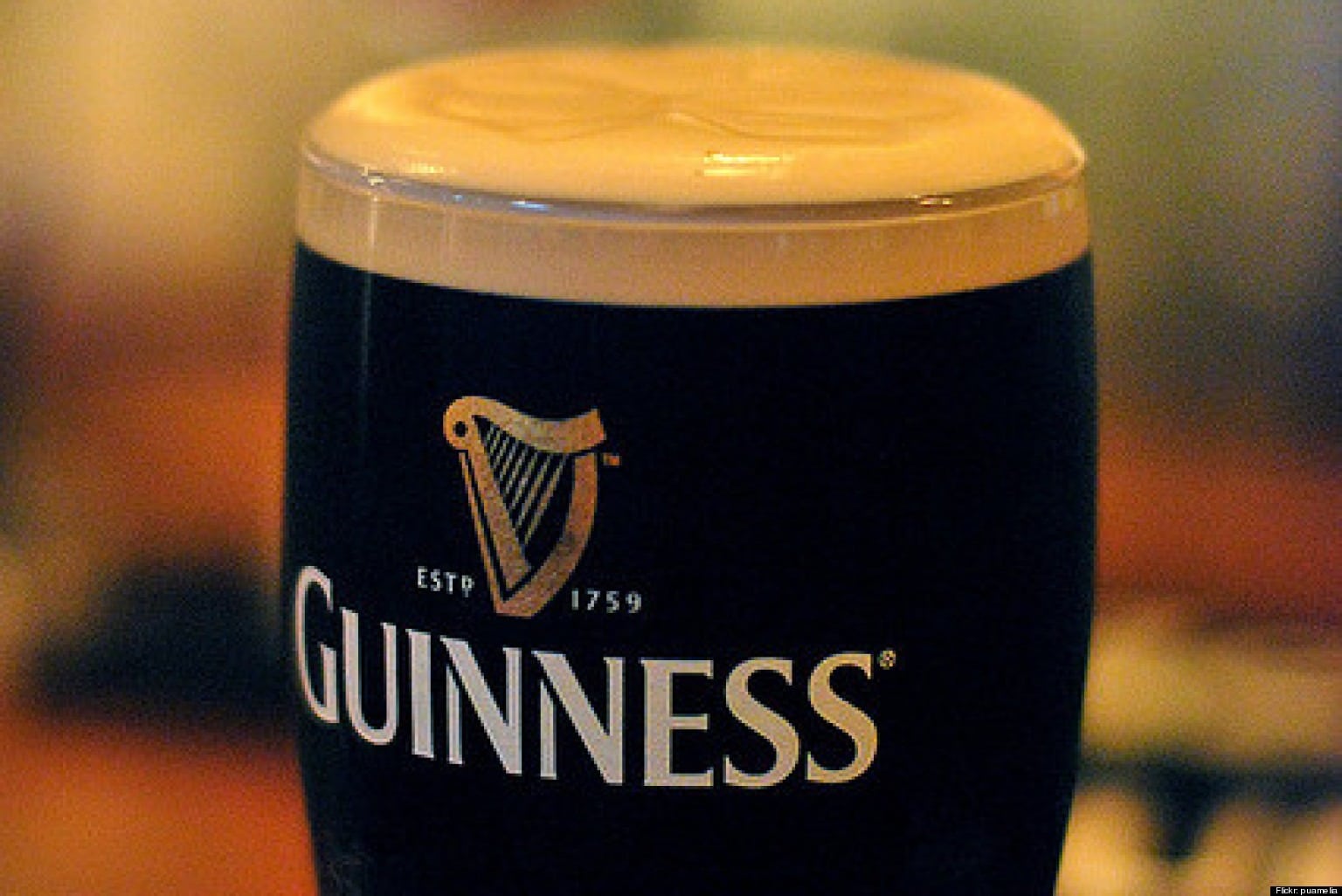 No list of best Irish alcoholic drinks would be complete without this alcohol giant. Guinness has a giant museum dedicated to the stout making process. They sell everything from Guinness flavoured crips to an original pint of the black stuff.
You can end your tour in an exciting fashion by enjoying a pint of Guinness, the very stuff you've been learning about, on the top floor all while enjoying a panoramic view of Dublin city.
Its history dates back to 1725 when Arthur Guinness was born in Kildare, so no wonder there are floors and floors of Guinness history to explore. Guinness is known for its original brew but they also make a porter, pale ale and from 2015 they began brewing the popular larger Hop House 13.
MUST READ: The IB4UD guide to spotting a BAD pint of Guinness.
Your questions answered about the best Irish alcoholic drinks
In this section, we answer some of our readers' most frequently asked questions about the best Irish alcoholic drinks of all time.
What is the most popular alcoholic drink in Ireland?
Unsurprisingly, Guinness is probably the most popular alcoholic drink in Ireland. You'll find people enjoying a pint of the Black Stuff in almost every pub in the country.
What alcohol is Ireland known for?
On top of the ubiquitous Guinness, Ireland is world-renowned for its excellent whiskies, too.
What alcohol originated in Ireland?
Poitín (similar to moonshine) was distilled exclusively in Ireland.
Get featured on Ireland Before You Die
Do you want to get your Irish business more online exposure? Especially to those interested in travelling the best places in Ireland? Then why not get a dedicated feature on Ireland Before You Die. Find out more 
here.