The Shankill Road is one of Belfast's most notorious roads for many reasons. It remains a place that many want to visit in Belfast. So, here is all you need to know about the Shankill Road in 2022.
The Shankill Road in Belfast, Northern Ireland, was once a key place during the great conflict of The Troubles.
In this article, we're going to have a look at this infamous road in Belfast today. Here's everything you need to know about the history of the Shankill Road and how it is today in 2022.
Overview – the history of the Shankill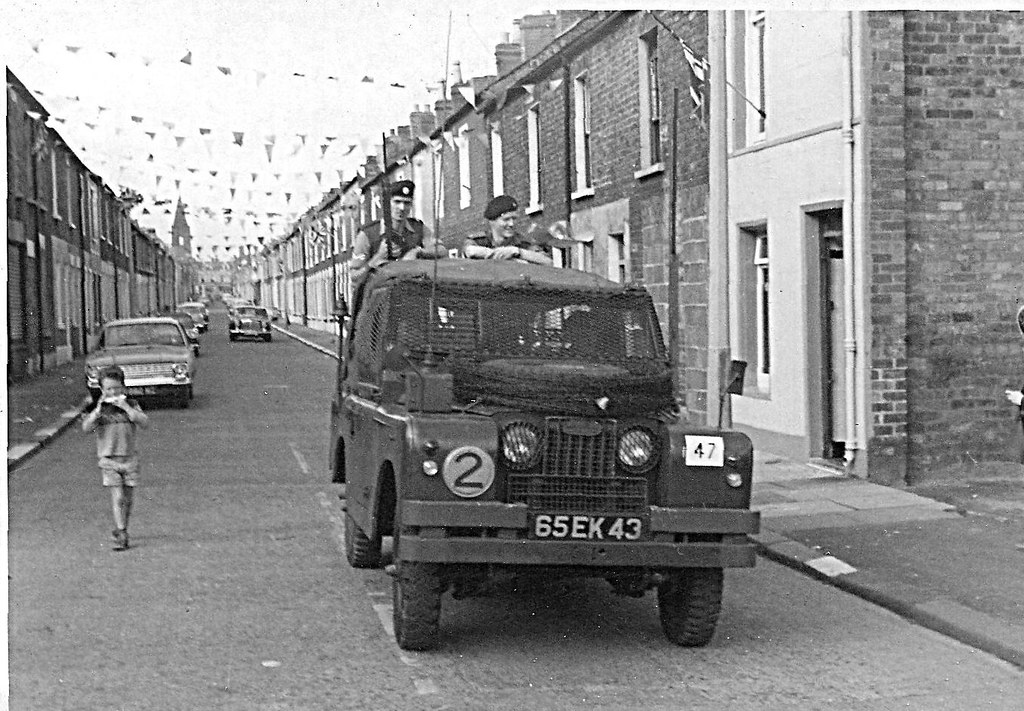 The Shankill Road is a street you may be familiar with, whether you have been there, lived there, or have heard it on the news over the years.
This area of the city has become world-famous since the Troubles began from the 60s until the late 90s. Together with Falls Road, these two regions of Belfast made up the main areas where violence occurred, making them deemed unsafe and best to avoid.
While the Falls Road was predominantly nationalist and home to mainly Catholics, while the Shankill Road was predominantly unionist, with a largely Protestant demographic, leading to the construction of a dividing wall to keep the peace.
These days, however, with calmer situations surrounding us, places such as the Shankill Road have ended up drawing in many visitors to witness the famous murals, the history, and the area itself, which attracted so much attention throughout the years.
Located to the west of the city, the Shankill Road is one of the main roads that paves its way through west Belfast, but what is it like today? Let us tell you.
What to see and do – many tourist attractions
For those eager to get behind the stories and turbulent history of this now infamous road, there are plenty of things to see on the Shankill Road, and here are some of the main spots not to miss out on.
The Peace Wall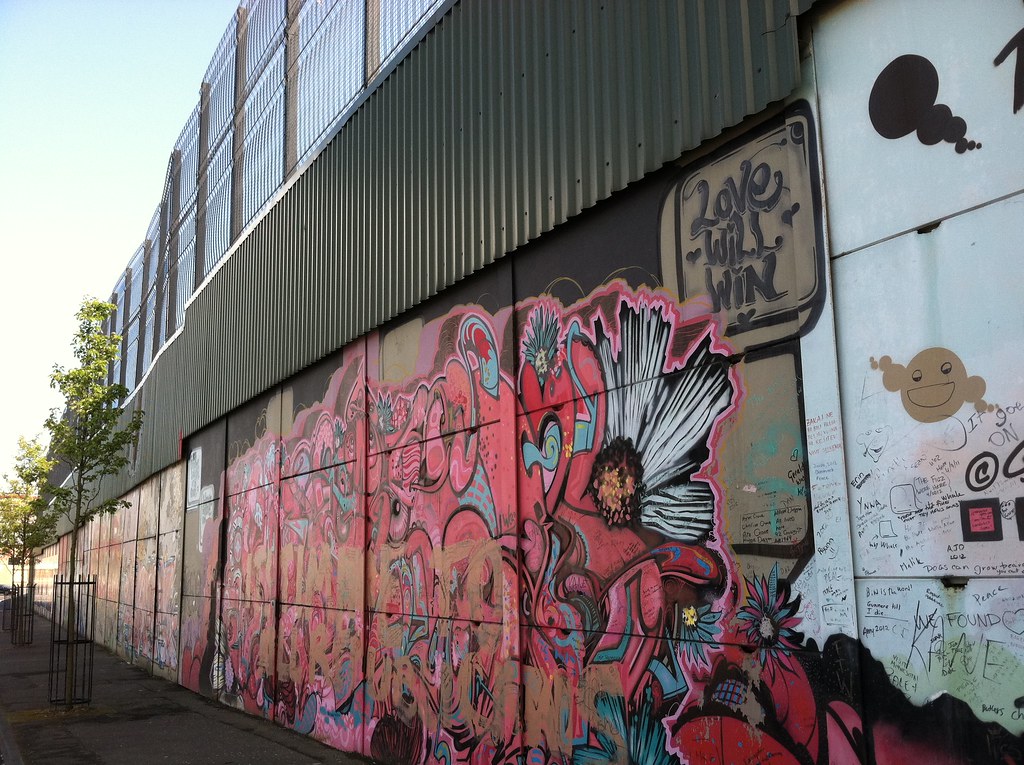 Located along Cupar Way, the Peace Wall separating the mainly nationalist area of Falls Road from the loyalist area of Shankill Road is a popular place to visit, but it wasn't always that way.
As a means of keeping the peace, several peace walls were built from 1969 onwards, all over the city of Belfast, given that these were hot spots for sectarian violence during the Troubles.
What was once a dangerous place to visit now attracts several national and international tourists, all eager to learn more about the days gone by and to see for themselves what this area is like today.
Many tours will stop off on The Shankill Road to let you see the Peace Wall, which is now filled with messages and artwork, all along the 800 metres (2,600 ft) concrete construction.
Address: 15 Cupar Way, Belfast
Belfast Murals
Belfast is well known for its political-themed murals. For example, if you are visiting Shankill Road, you will see many loyalist paramilitary focused murals, some dedicated to the Ulster Volunteer Force (UVF).
Also, there's the famous Shankill Road Mural. This mural celebrates the Ulster Defence Union (UDU), the Ulster Freedom Fighters (UFF) and the Ulster Defence Association (UDA), The British Flag Mural and the Solidarity Wall, to name but a few.
Throughout the city, you will see a variety of other murals dedicated to George Best, Bobby Sands, Queen Elizabeth and author C.S Lewis.
There are many anti-sectarian murals in Belfast now, including the beautiful Geisha mural on the corner of the Shankill.
Murals have been popping up all across Belfast in the last century, each telling its own story and giving an overview of the troubled history that Belfast has endured. This is perhaps why the murals have become a must-see activity when visiting this iconic city.
Address: 56 Sherbrook Cl, Belfast
Black Taxi Tour
Tying in quite nicely with the Peace Wall and Belfast Murals is the Black Cab Tour experience, which is the ideal way to visit all of these historical spots in Belfast.
Not only are these cab tours now able to take you around areas which were once 'no go' zones, but the drivers themselves tend to give you an inside look at what life was like during those times from their personal experience.
It is worth noting that their opinions will, of course, differ and in some way sway in one direction, which is to be expected, while helping you learn more about the backstories behind the sights you're seeing.
Address: Great Victoria St, Belfast
Irish Republican History Museum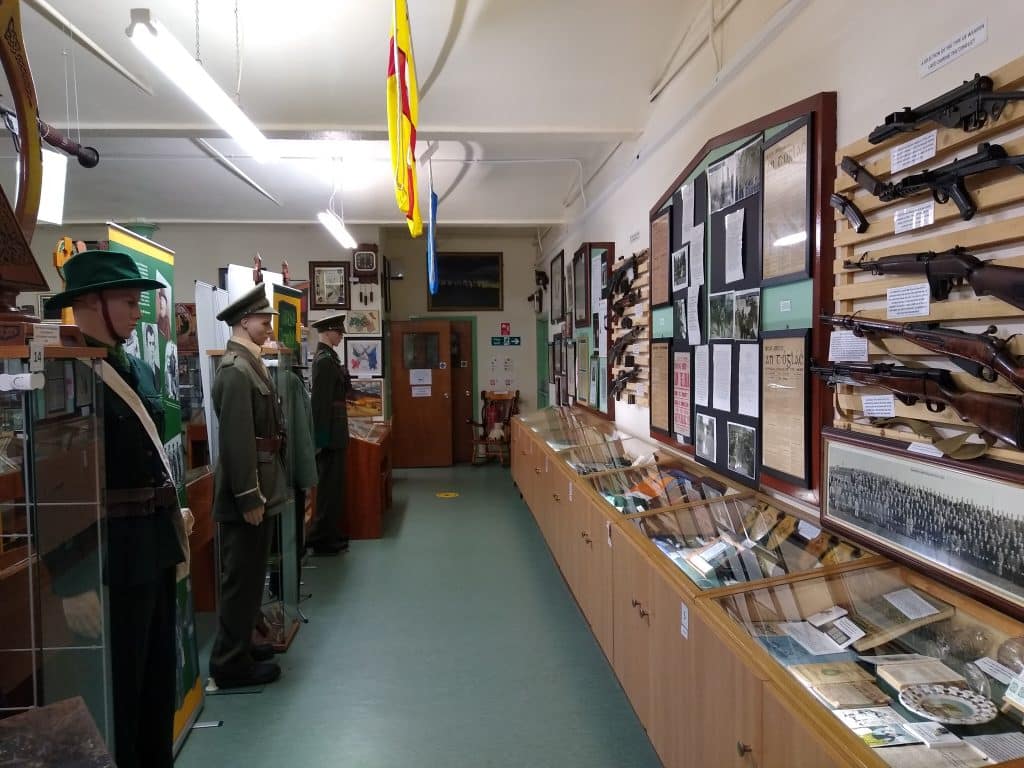 Located close to Shankill Road but closer to Falls Road, you will find the Irish Republican History Museum, which is certainly worth visiting to experience Belfast history from the republican perspective.
Here you can witness some authentic artefacts and collectables related to the Troubles, such as hand-crafted items which prisoners and a variety of memorabilia created.
The Eileen Hickey Irish Republican Museum is a fantastic place to stop off. It should be considered if you want to delve deeper into the turbulent history of Belfast and its citizens.
Address: 5 Conway Pl, Belfast
Crumlin Road Gaol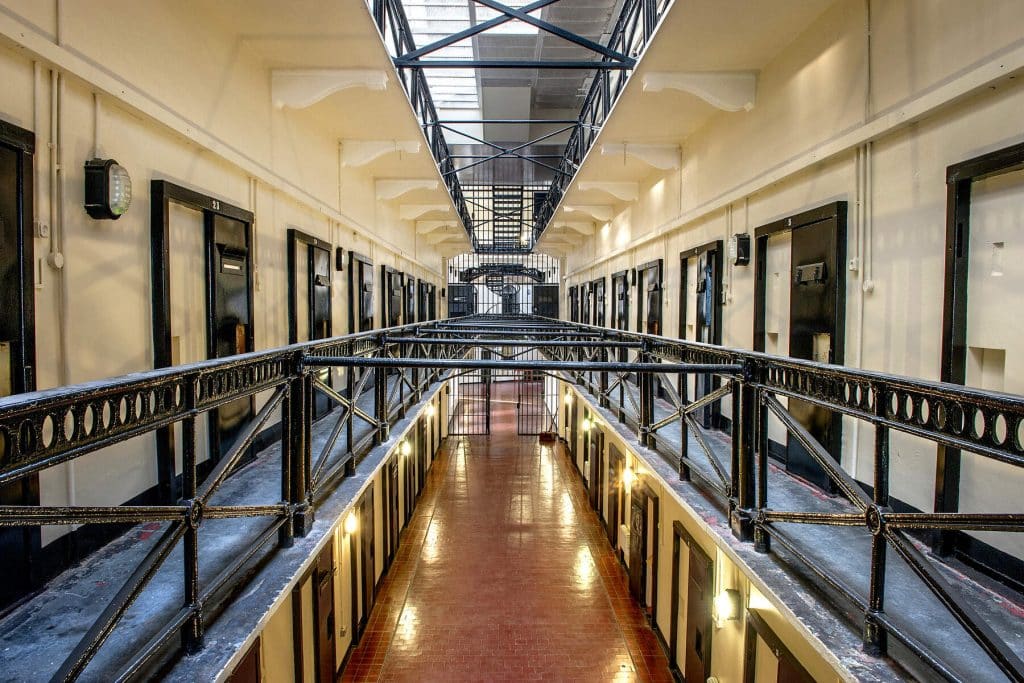 Parallel to The Shankill Road, you have Crumlin Road, where you will find Crumlin Road Gaol – a former prison which closed in 1996 and now hosts tours and events.
Known locally as 'The Crum', it is the only former prison dating back to the Victorian Era. It has housed many prisoners over its 150-year period, some of whom successfully escaped. As a result, it has been called Europe's Alcatraz.
Here, you will learn about prison life, the successful escapees, the executions that took place here, and its paranormal investigation events.
Address: 53-55 Crumlin Rd, Belfast
How to get to the Shankill – directions from the city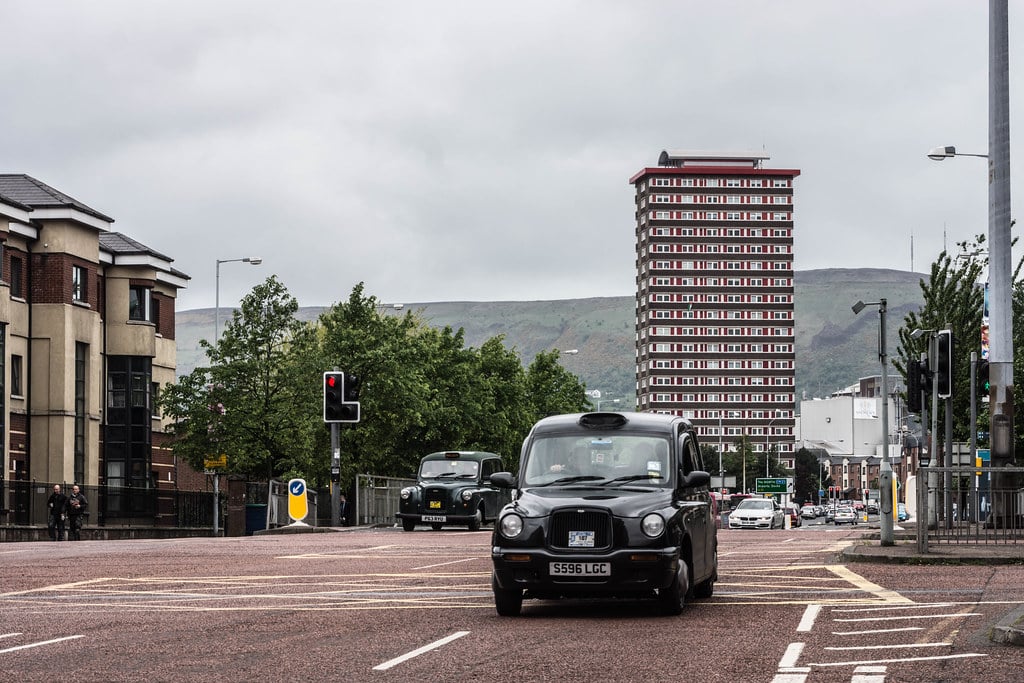 Getting to The Shankill Road is relatively straightforward, with city bus connections available as well as it is within walking distance from Belfast city centre.
However, while you can take the bus to Shankill Road from the City Centre, the best way to visit this area is by taking a Black Cab Tour, which ensures safety, especially if you are not familiar with the site.
If you are driving, you can park at Northumberland Street carpark, close to Shankill Leisure Centre. There are also public toilets located close by on Agnes Street.
Safety in 2022 – is the Shankill safe?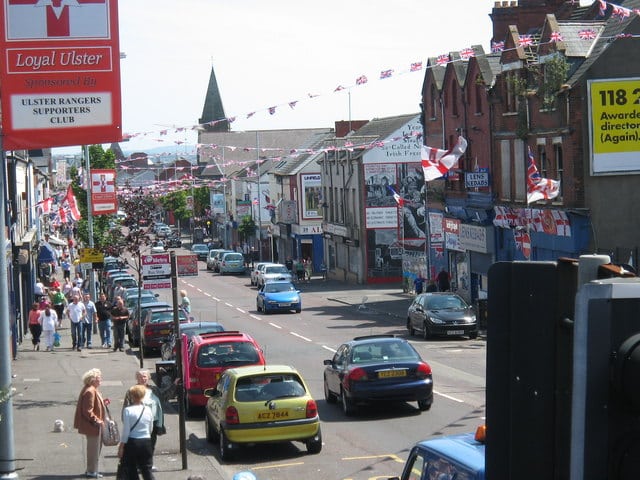 One of the main things you must be wondering about is how safe the Shankhill Road is these days. While this area is much safer than it once was, it is best to be vigilant when visiting and not hang around the neighbourhood after dark.
Taking photos can be taken the wrong way in certain areas of Belfast, so be discreet and respectful when taking in the sights as this is still a rather sensitive subject in Belfast.
If you have decided not to take a tour and want to explore independently, go with a few other people and stick to the main areas to keep safe, as you would anywhere else.
Useful Info
The Peace Wall is still used and features a lockable gate, which is closed at night, separating Falls Road from Shankill Road.
If visiting pubs in the area, it is best to avoid any political/religious-based conversation, both of which are sensitive subjects.
Keep photos to a minimum and try to be discreet when taking them.
Belfast is not as it once was, and neither are these areas, but there are still occasional tensions between people here.
Notable mentions
Bobby Sands Mural: This mural is dedicated to the Provisional Irish Republican Army member who went on hunger strike.
Shankill Graveyard: One of the oldest cemeteries in the Belfast area, with a legible headstone dating back to 1685.
Take a Peace Tour: Learn about Belfast's history and communities on a Peace Tour.
FAQs about the Shankill Road
Is Shankill Road dangerous?
It is generally safe but best avoided at night, and it is generally advised to visit with a tour.
Why is Shankill Road famous?
It is one of the main areas along with Falls Road, which was central to The Troubles in the past.
What is there to do on Shankill Road?
You can see the famous Peace Wall and murals, while Crumlin Road Gaol is nearby.