For a country that is so obsessed with Gaelic football and hurling, we've been quite proficient in producing some of the greatest soccer players the beautiful games has ever seen.
What's even more impressive, is that we've done so with an amateur domestic league.
So if you love your soccer, have a look at who we reckon are the best players from Irish shores and let us know if we've missed anyone.
7 – Shay Given
Given was one of the most outstanding keepers of the Premier League era. A consummate professional who made the ridiculous look easy.
His 134 caps for Ireland are no mean feat and show just how much faith a succession of Irish managers placed in the Donegal native.
However, what's most astounding about Given's career, is that he only managed an FA Cup Winner's medal from the bench with Man City.
Still, he was an amazing keeper and just about pips Packie Bonner to this list.
6 – Damien Duff
The player who was once linked with every team in Europe, Duff on his day had the beating of any defender in the land.
He made playing on the wing look easy and made the most of his time at Chelsea with an impressive stack of silverware.
We often wonder what might have been had the Duffer gone to play in continental Europe.
Chelsea fans would welcome him back with open arms now though with Sarriball not really working out as it should.
5 – Dave O'Leary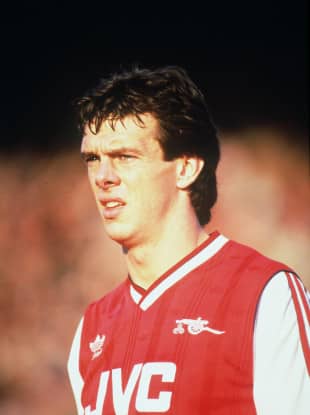 The man who scored that penalty. O'Leary was one of the greatest defenders to ever pull on an Irish jersey, but is criminally overlooked by many.
He won a league and cup double with Arsenal before moving to Leeds, where his career stalled through injury.
But when that man wore the green, he was nothing short of immense.
It's a pity his managerial career took a nosedive after Aston Villa, as we'd love to see him still in the game.
At least he kept them in the Premier League though.
4 – Paul McGrath
The man with Baggio in his pocket. Did you know that during that match vs. Italy, McGrath actually played with a shoulder virus?
A true rock of a centre half that played as a defensive midfielder for Ireland due to our depth in defence at that time.
McGrath spent the majority of his career at Aston Villa, but he's probably hurting watching them right now.
Leaky in defence but good up front, they're a great team to pick for your both teams to score ACCA but not one you'd back to go up.
How they could do with the Black Pearl of Inchicore in their ranks right now.
3 – Liam Brady
Not many Irish fans will remember Brady playing and if you've never seen the man in action then look for one right now.
There's a reason he played in Serie A for Juventus, Sampdoria, and Inter Milan.
When he played for Ireland, he was often the best player on the pitch, and that's meant as no slight to his teammates, or the opponents he was up against. Brady was simply that good.
2 – Robbie Keane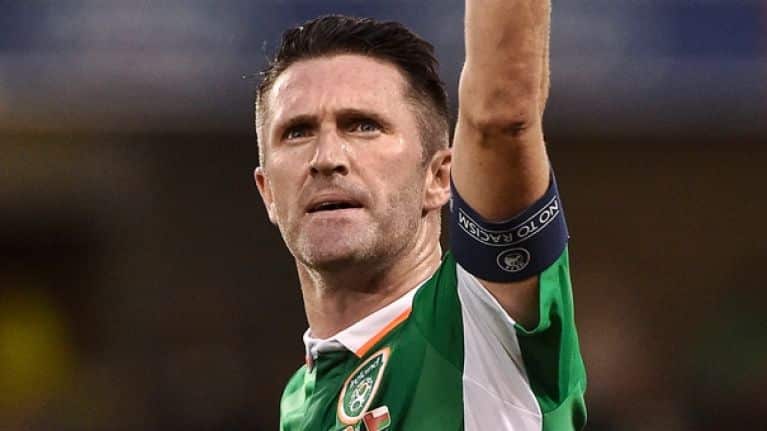 Now, there are of course those of you who will question Robbie's inclusion on this list, but you don't score 68 international goals unless you're good. And Robbie Keane was very good.
So good that he forged a successful club career that saw him command huge transfer fees before settling somewhat in the MLS.
Strangely enough, Keane is a polarizing figure among Irish football fans, with quite a large percentage feeling that he's nothing more than an average player in the right place at the right time.
Not us though. We reckon Robbie was spectacular, if only for that goal against Germany.
1 – Roy Keane
And last, but by no means least, we come to the man voted as the greatest Irish player of all time, the one and only Roy Keane.
Like Robbie, Roy is another polarizing figure, but more for his outspoken attitude than his skills on the pitch.
Forget Saipan though and let's celebrate the fact that at club level, Keane was peerless.
Not only had he talent in spades, but he had the will to win. It's unlikely that we'll ever see his like again.
So who did we forget? Johnny Giles, Steve Heighway, Eamon Dunphy? Okay, perhaps Dunphy wouldn't make the list. But in your opinion who else would?
Get featured on Ireland Before You Die
Do you want to get your Irish business more online exposure? Especially to those interested in travelling the best places in Ireland? Then why not get a dedicated feature on Ireland Before You Die. Find out more 
here.
Legal Disclaimer
We cover articles relating to many activities. Some of our articles showcase gaming and gambling as activities. While we do not take money for bets or own any gambling venues, we feel it is important that our readers know the risks of such venues or sites that we may mention in our articles. Gambling involves risk. Please only gamble with funds that you can comfortably afford to lose. See our legal disclaimer for more info.