A traditional Irish breakfast or 'Ulster Fry' is a high protein and even higher fat meal to be eaten first thing in the morning. Originally cooked for the farmers of Ireland it has enough sustenance to last anyone until lunch (if not dinner!)
The basic Full Irish consists of sausages, bacon, eggs, mushrooms, tomato and black and white pudding.
Additional ingredients vary across counties but generally, it will come with something potato-based like a farl or boxty, baked beans and a round of either toast or soda bread (added to the pan for an Ulster Fry).
A pot of tea should be served with a Full Irish and the plate will be returned clean if eaten correctly. Here are some top tips to create the perfect traditional Irish breakfast!
10. Use locally sourced ingredients
To create the perfect traditional Irish breakfast head to the local butchers for quality meat. Ask for thick Irish sausages, unsmoked back bacon (not streaky rashers) and black and white pudding.
Black and white pudding is made from meat, fat, oatmeal and potato fillers. The black pudding also includes blood from the animal, giving it a darker colour.
Free range eggs, again from a local supplier, is the order of the day when it comes to the perfect plate as well as the tomatoes and of course the classic Irish potato for your boxty.
9. No single servings
Bearing in mind this breakfast was designed to keep Irish farmers going from early morning until late afternoon, the ingredients of a traditional Irish breakfast should always come in pairs.
Two sausages, two rashers of bacon, two slices of black pudding, two white, two eggs, two tomato slices (one tomato cut in half), two farls/boxty and two slices of toast/bread. Any space left on the plate can accommodate the mushrooms and beans.
8. Fry don't grill
A traditional Irish breakfast is not a mixed grill! Nor is it a Full English! Nor is it in any way healthy! So fry everything.
Traditionally fried in a generous helping of butter, cooking oils including olive or rapeseed oil, work just as well. However, I would still recommend frying the mushrooms in a knob of Kerrygold in a separate pan for the best flavour.
If you are including boxty to your dish, fry it first to ensure it gets nice and crispy. Keep it warm in the oven while you fry your meat, mushrooms, tomatoes and eggs.
For a traditional Ulster Fry cook the meat first and then throw the potato bread/farl and some soda bread on to the pan to soak up the flavoured oil.
7. The perfect eggs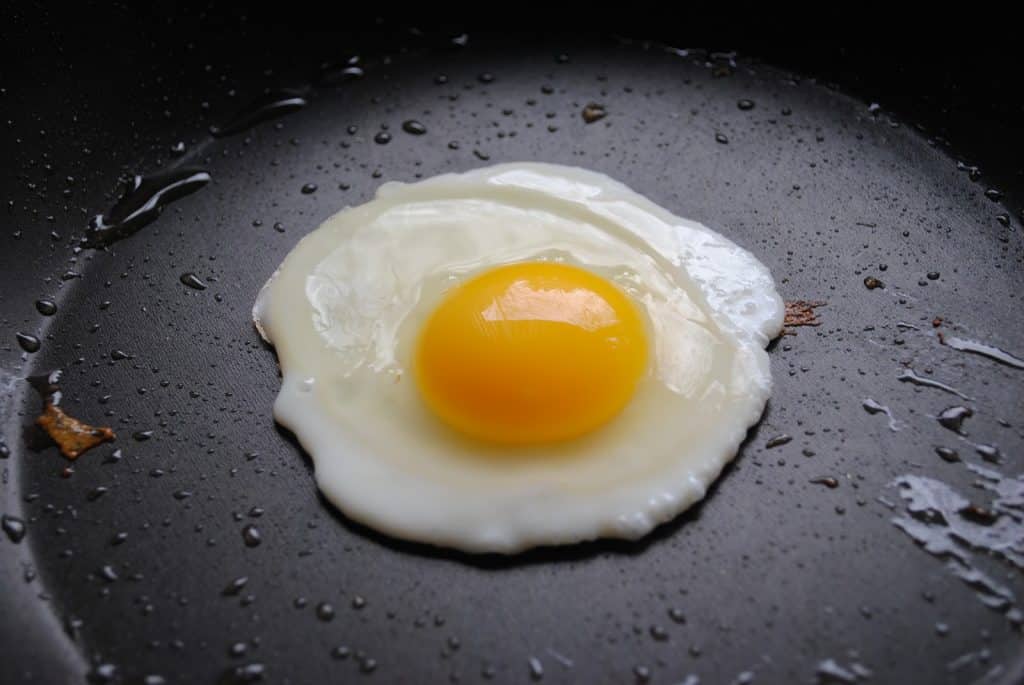 For either style of breakfast always cook your eggs last … nobody likes eating cold eggs! Fried eggs are the only option to stay traditional.
Carefully give the pan a wipe to avoid greasy eggs and keep the yolk runny but not the white of the egg … timing is everything.
The runny yolk will be soaked up by the potato cakes/boxty giving both a delicious flavour while any leftover egg on the plate can be mopped with toast or bread. And finally, keep the eggs away from any beans on the plate at all cost.
6. No chips
Ok, so the carbohydrates in a Full Irish breakfast can vary. Potato cakes or farls are traditionally fried with soda bread in parts of Northern Ireland while boxty, a combination of leftover mash, grated spud, flour and either milk or egg, is common in the Westerly counties.
Under no circumstances serve chips or French fries with a full Irish. If you want sausage, egg and chips, come back at lunchtime and make it!
5. No Tinned Tomatoes
This is something that sets the traditional Irish breakfast from a full English. Where you will often find chopped tinned tomatoes on your plate should you order a traditional breakfast in England, you won't find them on your plate in Ireland.
A fresh, plump, ripe tomato, sliced in two and fried with the meat is what a traditional Full Irish should be served with.
4. Choose your sauce wisely
A traditional Irish breakfast will be served with Chef or HP Brown Sauce and Chef Tomato Ketchup. Any toast should be smothered with a thick layer of Kerrygold Irish butter.
Under no circumstances should the breakfast be covered with gravy (it's breakfast, not dinner!) and mayonnaise should make no appearance what so ever (we're not in France!)
3. Serve with Tea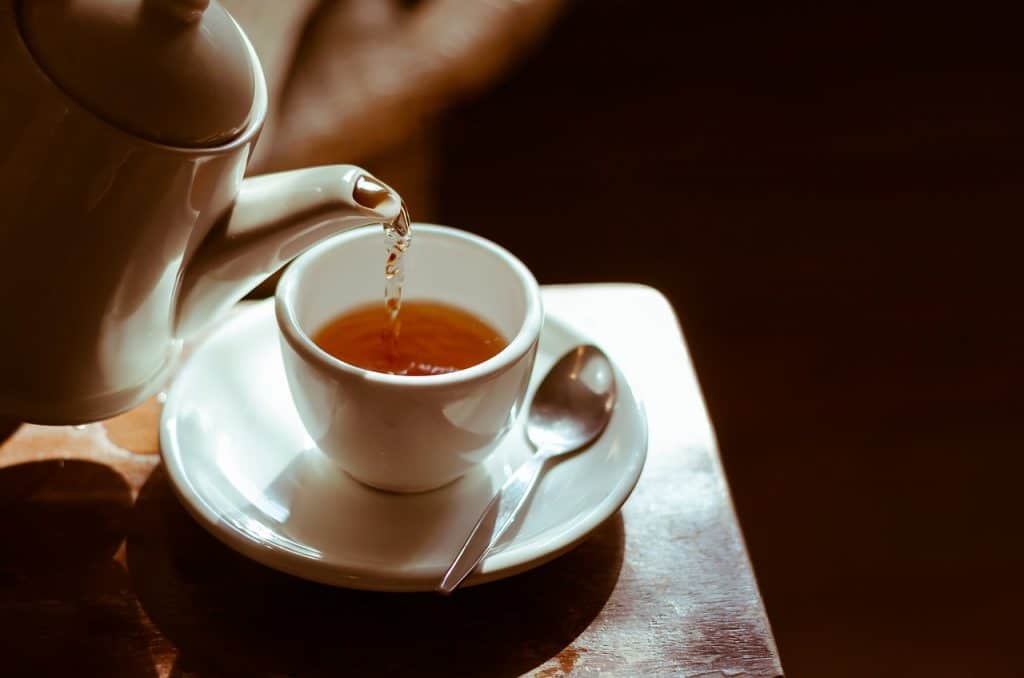 A large pot of tea should be served to wash down a full Irish breakfast. Barry's or Lyon's, depending on where you are in the country, should be used.
Again, timing is key! The tea needs to be made with enough time to stew in the pot so it is not too weak but not left sitting long enough to go cold.
For a true experience of Ireland leave the pot on the table with a jug of milk and bowl of sugar. To achieve perfection, warm the cup before pouring just as your lucky guest is ready to tuck into their food.
2. Position is everything
So you have timed your Irish breakfast correctly and everything is cooked to perfection. The tea is in the pot and you are ready to bestow this little piece of culinary heaven to one lucky guest (might be yourself!)
The next step however is crucial and has the potential to ruin everything. After slightly warming your plate (not so much that your hand sticks to it but enough to keep your food cosy), strategically lay out your food.
Sausages should go together beside the rashers of bacon, mushrooms should be served in a tidy pile, black and white pudding with the meat, potato cakes close to the eggs and beans on the other side of the plate.
Tomatoes should be placed away from any bean or egg juice and toast or bread served on a side plate.
1.Finish it!
There is absolutely no point preparing, timing and cooking a traditional Irish breakfast if you're not going to finish it, so make that commitment and take your time.
Savour each mouthful of succulent sausage and use your bread to soak up all the yummy flavours.
Allow your hot tea to help you digest the Full Irish and once you have finished … go for a walk!