As a nation, we're famed for producing some of the most talented literary minds in history. From W.B. Yeats to Seamus Heaney, the list of poets and writers to come from these shores is seemingly endless.
So it stands to good reason that some of these men and women of prodigious talent have been known to frequent a pub or two in their time.
For those of you who have a craving for all things literature and who enjoy a pint, here are the most famous literary pubs Dublin, Ireland.
1. The Brazen Head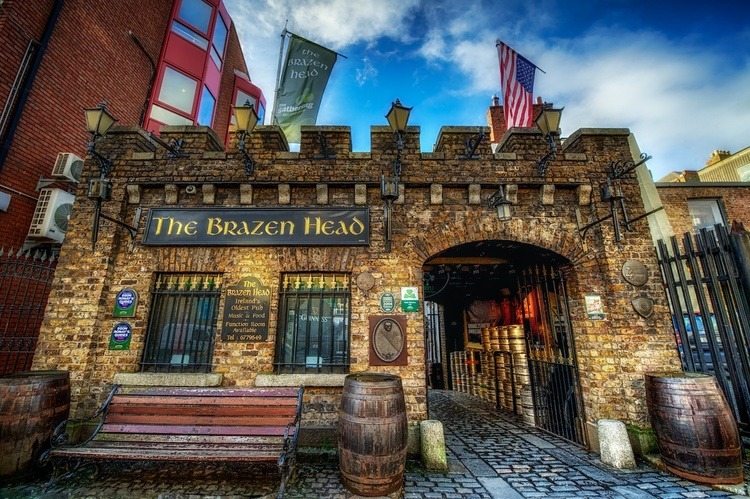 Any pub that can boast Jonathan Swift as one of its past regulars is worthy of inclusion on this list, but the author or Gulliver's Travels is not where this pub's literary connections end.
Dating back to 1198 the Dublin pub has something of a storied history with Irish revolutionaries Robert Emmet and Michael Collins having spent time in the pub.
But we're talking about literary greats here, and they don't come much greater than James Joyce and Brendan Behan who were regulars at the bar.
2. Toner's Pub
Toner's Pub was a well-known haunt of both James Joyce and Patrick Kavanagh and is one of the most famous pubs in Dublin with literary connections.
Both Joyce and Kavanagh are on the pub's sign, but it's the visit of W.B. Yeats that interests us most here.
Yeats was never one for pub culture although he was curious to learn what attracted people to pubs and so visited Toner's.
Apparently, he had a quick drink and left unimpressed. Bram Stoker, on the other hand, was far more taken by the pub's atmosphere and spent a great deal of time within its walls.
Address: 139 Baggot Street Lower, Dublin 2, Ireland
3. Neary's
This venue is located in the centre of Dublin with a back entrance that is opposite the Gaiety Theatre stage door.
Understandably, its location means that it has had some serious connections to the performing arts throughout the years with Ronnie Drew, Jimmy O'Dea, and Flan O'Brien among its patrons.
The most notable literary figure though is one Brendan Behan who spent many nights at the bar in the 1950s.
It's also one of the very few pubs in Dublin to have no TV or music which makes for an interesting evening of genuine conversation in this UNESCO City of Literature Bar.
Address: 1 Chatham St, Dublin, D02 EW93, Ireland
4. Davy Byrne's
The pub that was mentioned in James Joyce's novel Ulysses, Davy Byrne's, is a home from home for fans of the Dublin writer. Every day on Bloomsday (the day locals celebrate James Joyce), you'll find people sipping a glass of burgundy and eating a gorgonzola sandwich as Leopold Bloom did in the book.
For many, Joyce is Ireland's greatest literary hero and as such this pub is considered a must-visit spot whenever you're in Dublin.
On the 16th of June, the pub is packed to the rafters with people celebrating Bloomsday, but if you can hack the crowds, it's a great time to be there.
Address: 21 Duke St, Dublin, Ireland
5. The Palace Bar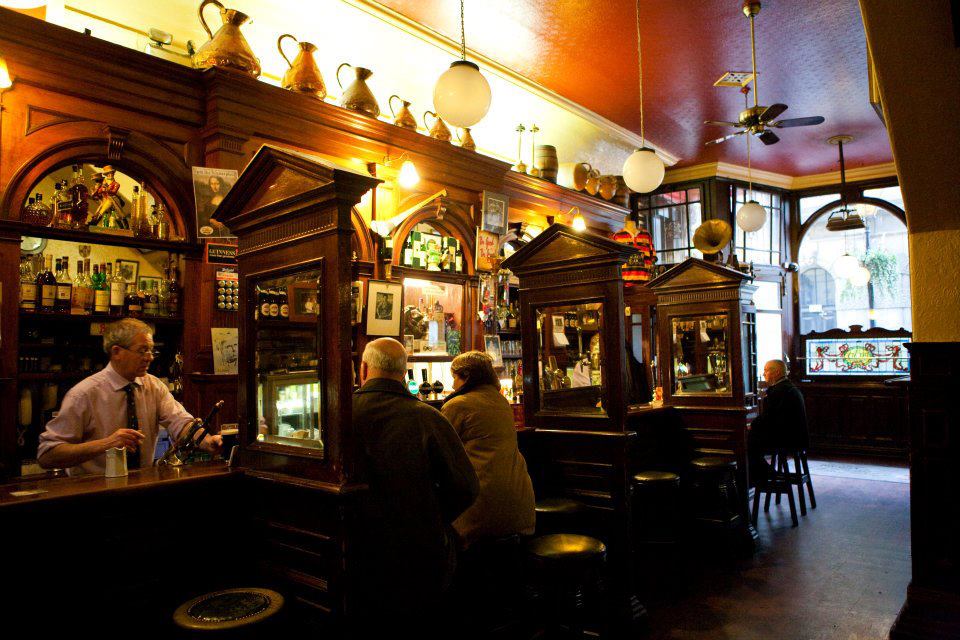 We've saved the best for last. The Palace Bar on Fleet Street is a great pub (not one of the most famous in Ireland though), and when it comes to literary connections, it beats all others hands down.
This watering hole has been famous for hosting literary figures since 1823 and can list Brendan Behan, Flann O'Brien, and Patrick Kavanagh as regular patrons.
This was also the place where Irish Times editor Robert M Smyllie entertained many of the newspaper's 'sources' and where he held literary gatherings.
The pub has been owned by the same family since 1946 and boasts the same décor as it did on its opening day back in 1823. As far as historic pubs go, this is one of the greatest.
Address: 21 Fleet St, Temple Bar, Dublin 2, Ireland
Now you may have noticed that all of our Irish literary pubs are located in Dublin. The simple fact is that in years gone by, poets and writers felt they had to live in the city to have any chance of success.
The simple fact that is that Dublin is where most writers congregated and so these pubs became their unofficial bases in the city.
In fact, there are so many pubs here in the capital with literary connections that there are now several tours that allow tourists to take in every site in one day.
Get featured on Ireland Before You Die
Do you want to get your Irish business more online exposure? Especially to those interested in travelling the best places in Ireland? Then why not get a dedicated feature on Ireland Before You Die. Find out more 
here.