Five Of The Best Live Webcams from around The Emerald Isle
Live streaming has been around for over a decade by now – whether it's a cam strapped on to the International Space Centre or a whole CCTV network hooked up to newborn puppies, people enjoy the interactive experience.
There's seemingly no end to the variety of this new genre of tech and entertainment, and in Ireland, in particular, there are plenty of oddball cams to choose from.
1. The Coast at Bundoran Peak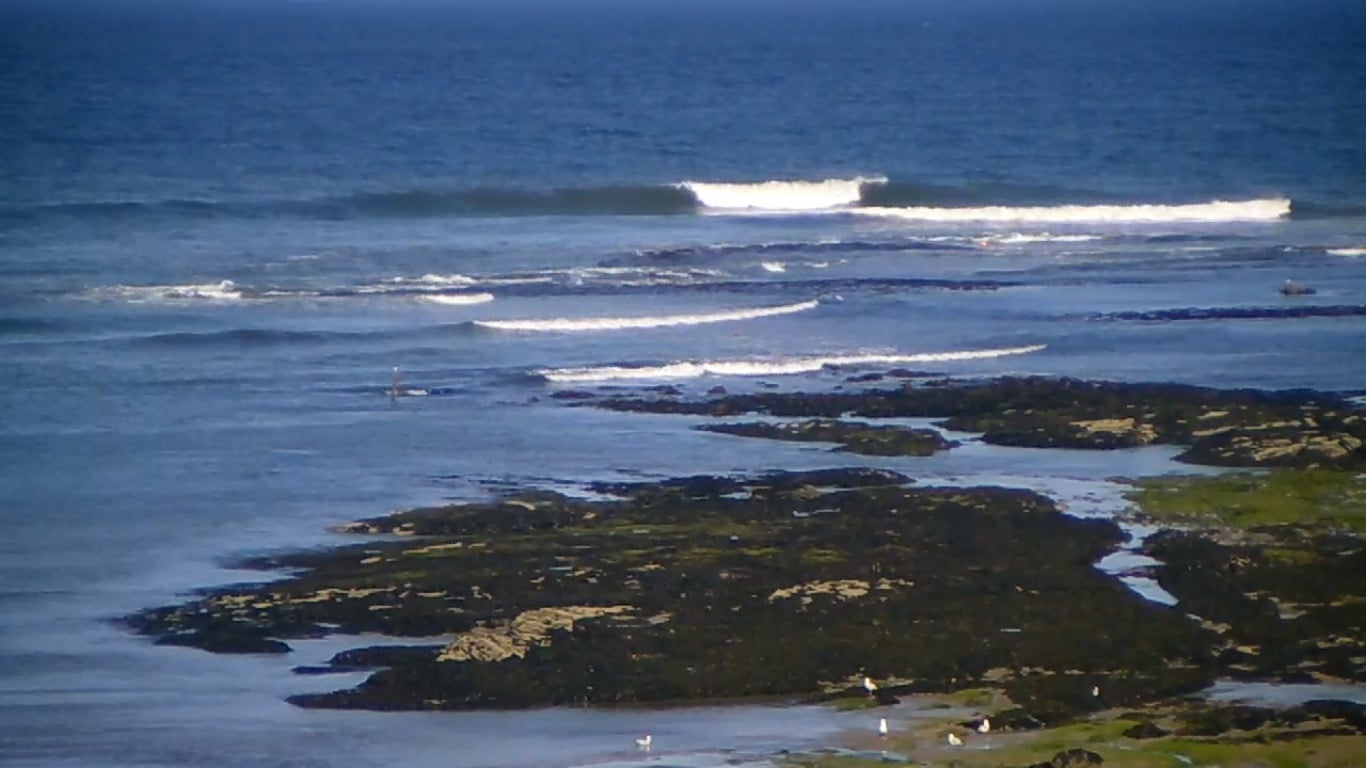 We live in a globalising world, one where even the remote corners of our Irish countryside are mapped and streamed online. The North West surfing hotspot of Bundoran Peak in Donegal is no exception to this rule, with a webcam overlooking the bay via bird's eye view from a local pub.
If you can make it in person, the Maddens Bar and Restaurant will pour you a pint of Guinness and make dinner to boot while you enjoy the view. Otherwise, there's always the live stream.
Beyond prettiness and natural aesthetics, webcams in locations like these can have certain practical uses. Being able to view the seas and sky before heading out with your surfboard or boat is useful, visible information after all. It's much easier to understand a video feed than numbers and figures on a weather site. The prettiness is just a very welcome bonus.
2. The Dublin Pub Cam
The internet brings us all closer together – and what better way to show off some stereotypical Irish culture to the world than to stick a camera in a local Dublin pub?
With real-time live video and audio the cam perched inside the Temple Bar Pub is a view into capital nightlife culture and Irish camaraderie like no other online.
3. Galway City Centre
Speaking of culture and camaraderie, how about a webcam overlooking Galway City Centre? The Claddagh Jewellers has two tech setups overlooking their local hometown for all to enjoy, one on Shop Street and another on the High Street.
Running morning, noon and night they capture the city's people on a day to day basis, watching as they go about their business.
For someone halfway around the world, a view like this can be incredibly interesting. For someone from the UK or Europe however, it might seem an odd thing to livestream.
Then again, a lot of the stuff out there in the first place is pretty odd. Workout streams, pet livestreams, cooking livestreams; there's even interactive livestreaming for online games.
Casino Cruise's live casino games use the tech to create a virtual table for players complete with live dealers who will deal blackjack hands for them, or spin a real-life roulette wheel, for example – when such innovative things as this exist, Galway views are pretty normal!
4. O'Connell Street, Dublin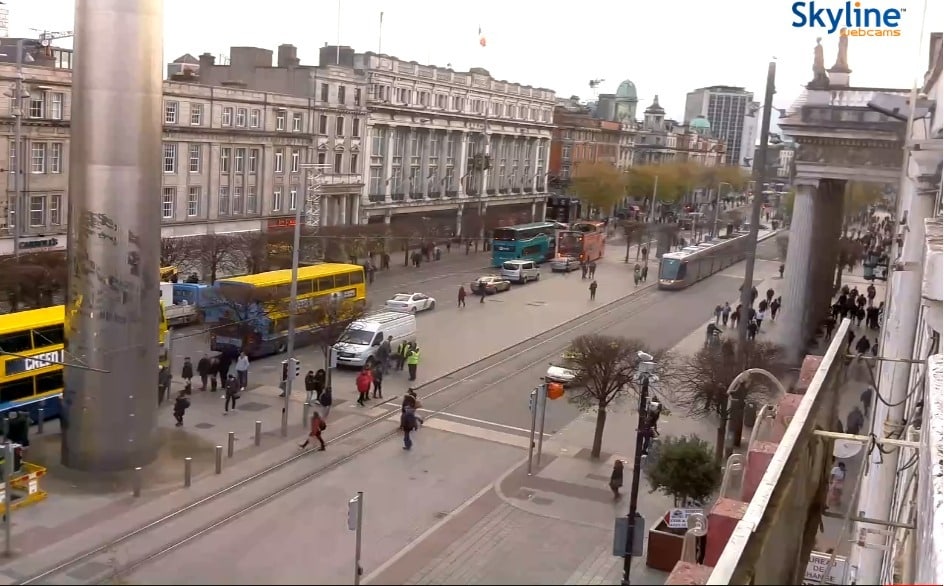 Flanagan's Restaurant is fourth on the list with its webcam sight of O'Connell Street in Dublin. With views of Dublin's main thoroughfare and the spire in the distance, this iconic view is free for all around the world to enjoy, provided the weather isn't too dark and grey.
5. Strandhill Beach Live Surf Cam
Last but far from least, the webcams set up around Strandhill Beach by the areas surf school. Much like the coast at Bundoran, this livestream has practical uses for fisherman and others sea dwellers and goers.
But more than that, it's an eye to Ireland's nature. The coast is vital to the country's economy, culture and history. It simply can't be overlooked, and it's one of the most valuable things that Ireland has to share with the world, through real or online tourism.
As time goes on we can only hope the sights and scenes of livestreams like these close the distance between countries, families and people – over ocean waves, over pubs, over capital city streets – rather than remind us of it.