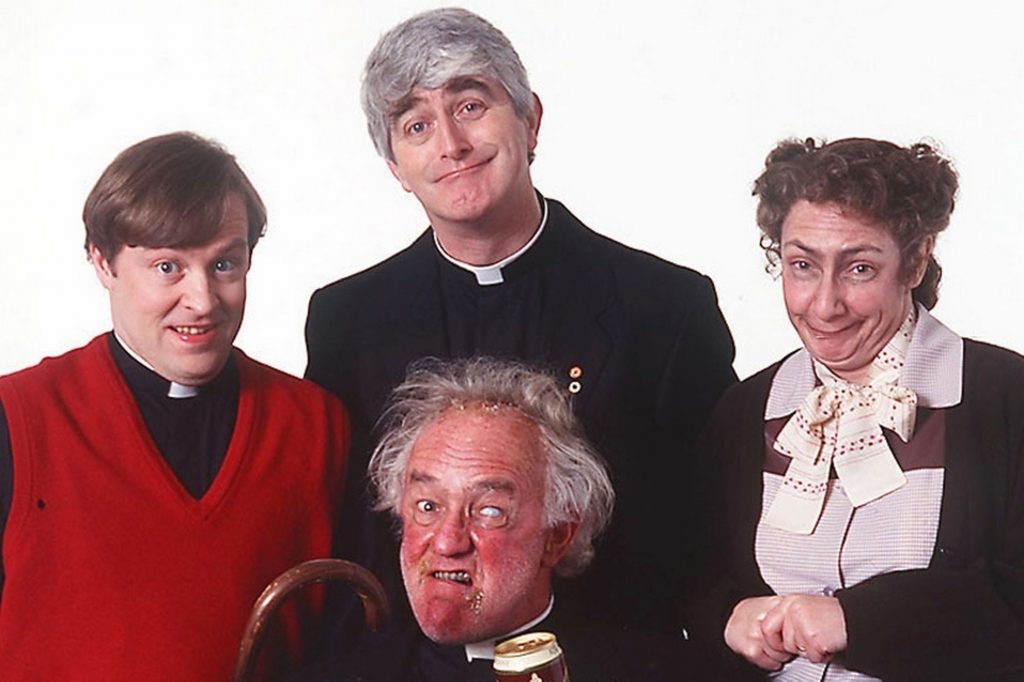 Father Ted is an Irish TV sitcom that follows the life of three exiled priests and their housekeeper in their home on Craggy Island, a fictitious landmass off the coast of Ireland.
The show only ran for three seasons in the mid to late 1990s. However, its impact on the Irish and International comedy circuit has been second to none. Father Ted was voted the second best comedy TV sitcom of all time, in fact.
Father Ted Crilly (Dermot Morgan), Father Dougal McGuire (Ardal O'Hanlon), Father Jack Hackett (Frank Kelly) and Mrs Doyle (Pauline McLynn) lead the critically acclaimed comedy. And, even though this comedy ceased filming decades ago, die-hard fans continue to celebrate it 'til this day.
An annual Ted Fest convention takes place on the island of Inishmore, off the coast of Galway every year. If you're planning on attending we suggest you do a Father Ted road trip, touching on crucial filming locations en route.
DAY 1
On day one of your Father Ted road trip start at the Dunnes Stores in Ennis, County Clare.
"The Wrong Department" – a more than memorable episode – was filmed here! This iconic scene is perhaps one of the most amusing in all of the three series.
Next, hop back in the car and head to Ennistymon (also spelt Ennistimon) in County Clare. This town is only a 30 minutes drive from your first location. Ennistymon was used as a location in several Father Ted episodes.
The scene depicts a band of disoriented priests as they battle to find their way through the women's lingerie department. The scene was shot on location in the Dunnes Stores in Ennis.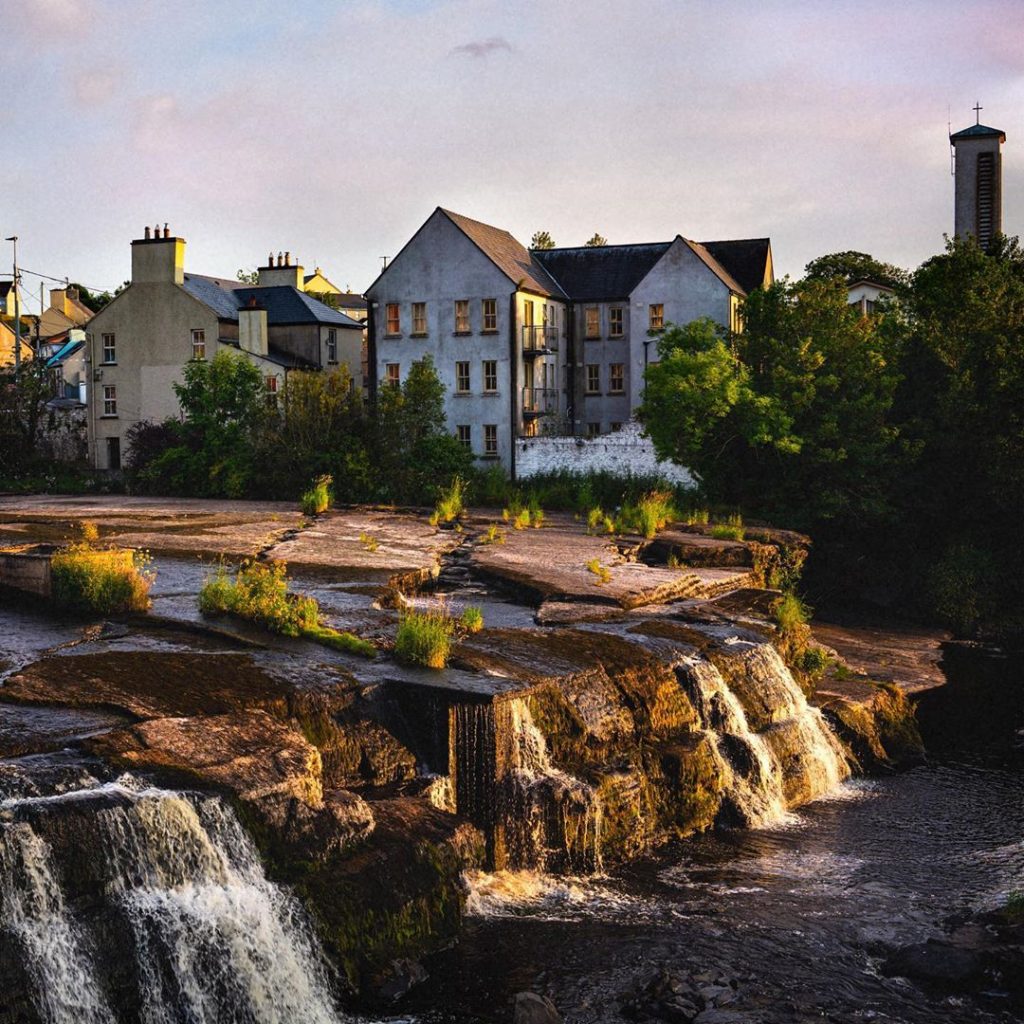 Most memorably, Ennistymon was the setting for the "My Lovely Horse" music video!
After you've snapped some selfies, head towards Kilfenora. This sleepy town in the heart of County Clare is where the series three, episode three "Speed 3" was filmed.
Kilfenora is also where the Vaughan's Pub and Barn is located. This venue was used as the staging ground for several Father Ted episodes. Fans will remember it being used for the "King of the Sheep" contest in "Chirpy Burpy Cheep Sheep".
Later in the afternoon drive on to see the location of Father Ted's house! Today this is a private residence. However, the owners (who lived on-site through the filming of the iconic sitcom) welcome paying visitors inside for some tea, scones and Ted-related storytelling.
As the light fades to dark stay at the nearby Burren House B&B, a highly rated guest house with homely touches.
DAY 2
On the second day of your Father Ted road trip in Ireland, head up to the Aillwee Caves. This location is a great attraction in itself and offers a terrific tour worth taking. Guided tours run every day, with some exceptions around the Christmas period.
These iconic caves feature in series three, episode four "The Mainland", which has been remembered time and again for its slogan "It's Almost Like Being Blind!"
After, head on up to the Fanore Caravan Park where you can camp for the night if the weather is half decent. This site is adjacent to the sand dunes and offers stunning seaside views, too.
The caravan park is named the Kilkelly Caravan Park in the episode ("Hell", series two, episode one) and is popular with Ted heads. It will also line you up nicely for day three's destination!
DAY 3
On the third day of your Father Ted road trip, head to Doolin Ferries in Doolin. This location is two-fold.
Firstly, the ferry offices were once depicted as the site for of John and Mary's local shop (the couple who always fought).
After a few cheeky pictures, you can then buy a ferry ticket and head on over to Inishmore island, the site of Ted Fest.
Ted Fest is usually a three-day event and offers endless laughs, events and gigs all in the loving memory of the Irish TV sitcom. You can expect comedians and fans in equal measure at this convention and heaps of recreational events that'll have you in stitches laughing.
Check online and buy tickets in advance for this annual event. The official site can offer the latest information on all the best tips, discounts and places to stay.