The Dark Hedges, located in Stranocum, Ballymoney, is a very popular tourist attraction in Northern Ireland. Here is everything you need to know about visiting.
The Dark Hedges is an avenue composed of beech trees growing either side of an old Irish road and is one of the best free things to do in Northern Ireland. The beech trees were planted in the 18th-century by the Stuart family as an enchanting entryway to their family home, Gracehill House.

While being a popular tourist attraction based on its beauty alone, The Dark Hedges has received a huge spike in tourism and visitors since it featured in the massively successful HBO T.V. show Game of Thrones.
The Dark Hedges is now one of the most magical places to see and most photographed landmarks in Ireland, as all Game of Thrones fans who visit the Emerald Isle want to snap a picture on Kingsroad.
When to visit – open all year round
Truthfully there isn't really a bad time to visit The Dark Hedges as it is beautiful all year round, and the hedges have a unique appeal in every season.
However, if you want the real Game of Thrones experience, your best bet is to visit The Dark Hedges on an overcast day in winter when there is very little foliage on the trees.
In these conditions, the hedges will look most similar to how they looked when they featured in Game of Thrones.

If you aren't too fussed about the true Game of Thrones experience, however, then The Dark Hedges is also very appealing in spring and summer when the hedges are full of life and foliage.
Plus, if you visit in spring or summer, you hopefully won't need a rain jacket if you decide to get out of the car for pictures.
What to see – a fascinating attraction
While visiting The Dark Hedges, you are luckily only about an hour from Belfast. This proximity will give you lots of options for fun activities, including The Titanic Museum.
The Dark Hedges is only about 14.5 km (9 miles) away from Old Bushmills Distillery, which offers daily guided tours.

If you are into golf, then The Dark Hedges is the perfect place to go as it is located on a coastal drive not far from Portrush and Portstewart, two towns with incredible golf courses. There are also lovely beaches here too if you go on a sunny day.

Dunluce Castle and the Giant's Causeway are two more attractions within driving distance, giving you tonnes of options of ways to fill the rest of your day.
Where to park – no car parks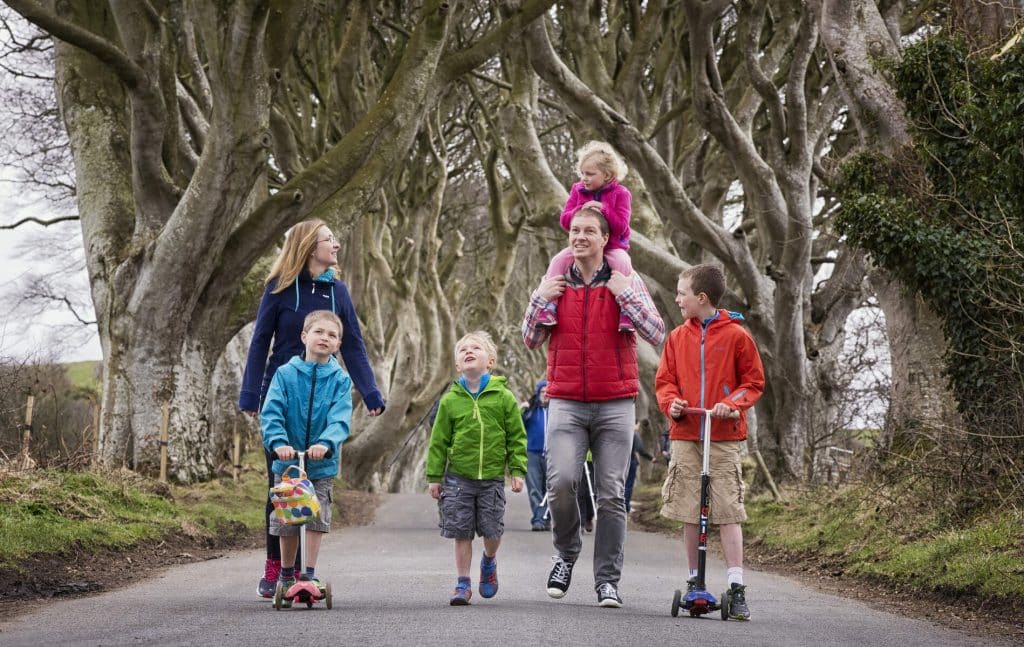 If you decide that you want to get out of your car to walk along the road between The Dark Hedges, then we have good news and bad news for you.
Thankfully you won't have to pay for parking, but sadly the only parking options are along the side of the road.
At the start of The Dark Hedges, beside the tourist information sign, there is an area of grass with enough parking space for about three cars. However, this is often occupied, and most cars just park on the side of the road as there are no yellow lines.
Where to eat – for tasty food
The Scullery Bar and Restaurant is located in The Hedges Hotel, only a short walk from The Dark Hedges. The options here are endless!
The Belltower Bar and Restaurant at Gracehill Golf Club is also very closeby and served delicious hearty Irish food.
Where to stay – for a restful night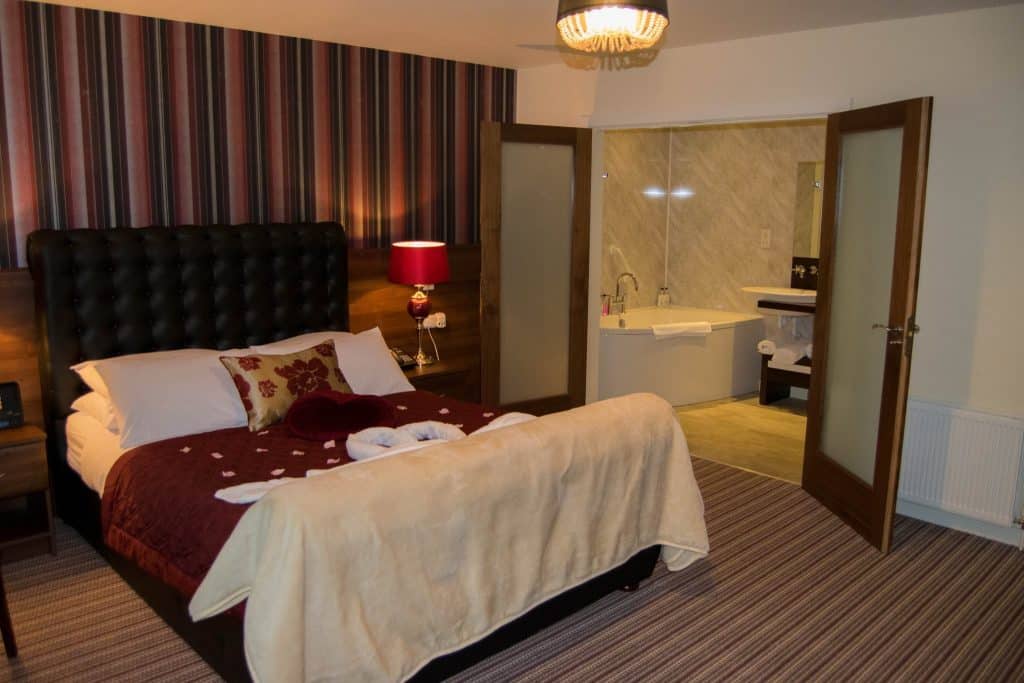 If you are mainly just interested in visiting The Dark Hedges, then staying in The Hedges Hotel, which is only a short walk away, is probably your best bet.

If you only plan on seeing The Dark Hedges as part of an extended trip, however, then you have a few options.
You could stay in Belfast, which is only about an hour away. As Northern Ireland's capital city, there are plenty of things to do and a large selection of pubs and restaurants in Belfast.
Alternatively, there are plenty of fantastic towns along the Causeway Coast, such as Portrush, Portstewart, or Ballycastle, that are all less than an hour drive away and are the perfect base for your trip from.
Insider tips – local insight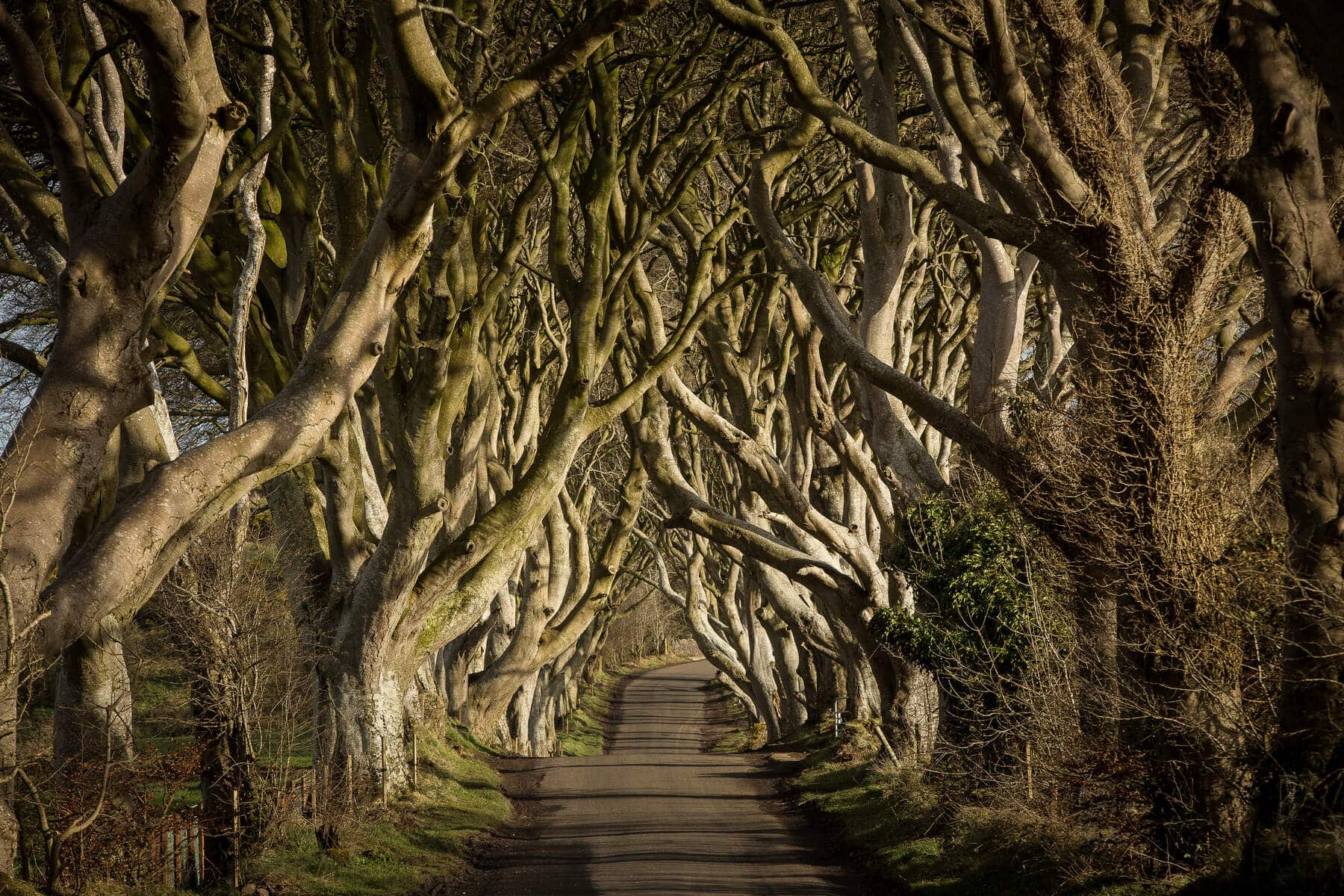 There is parking available at The Hedges Hotel, which is only a short walk from The Dark Hedges themselves.
The parking is only for paying customers, so it gives you an excuse to stop into the Hedges Hotel Scullery Bar and Restaurant for food or drink before you go to see The Dark Hedges.