Ireland is home so some amazingly funny folk! Check out our top picks for the best Irish comedians in this list, did your favourite make it?
Ireland is known for its sense of humour worldwide. Dry, sarcastic, and full of biting wit is what we're all about. Colloquially called "banter", or just "having the craic", it seems that this inherent humour is embedded in us from birth. No surprise that some of the finest Irish comedians ever to grace the world's stage have left such a strong impact on the comedy circuit.
Looking your fix of Irish comedy? Here are our top ten Irish Comedians of all time!
10. Maeve Higgins – one of our favourite famous Irish comedians
Originally from Cobh in County Cork, this female jokester first took to the stage in 2005. Since then, she has killed the competition and firmly become one of Ireland's funniest females for her hilarious comedy routines.
She has performed in comedy festivals worldwide and on radio stations (such as Today FM – her debut show). She took part in our much-loved, now nostalgic, Naked Camera and even had her own show Maeve Higgins' Fancy Vittles in 2009.
She currently lives in New York City and hangs around with a gaggle of other giggle-worthy gurus and comedy stars such as Amy Schumer. See where she ranks on an alternative list of the best Irish comedians of all time.
9. Dermot Morgan – known for his hilarious portrayal of Father Ted
This comedy legend was iconized over his term playing Father Ted Crilly in the hilarious Irish comedy sketch, Father Ted.
Previously a schoolteacher, Dermot Morgan decided to ditch the life of moulding young minds and began a quest to make us laugh – and that he did.
Although the show only ran from 1995-1998, it remains one of the most-quoted series of the past few decades, and today it is still the source of many Irish jokes.
Sadly, Morgan passed away the day after filming the last episode of Father Ted, but his memory lives on still.
8. PJ Gallagher – one of the funniest famous Irish comedians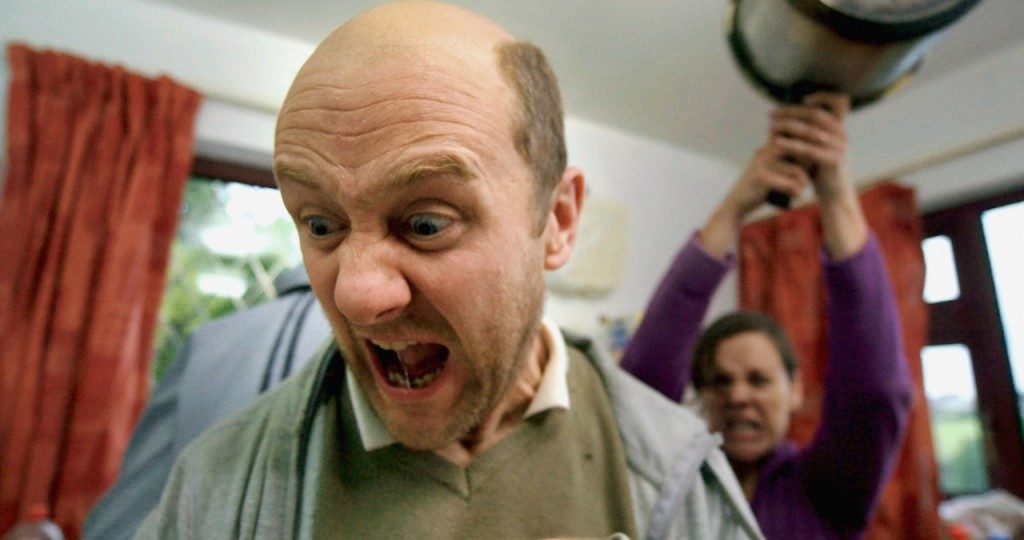 PJ Gallagher is a famous Irish actor and stand-up comedian. He is best remembered for his involvement in Naked Camera, alongside pal, Maeve Higgins.
His other most noteworthy credits include Celebrity Bainisteoir and Meet Your Neighbours, both on RTÉ. He also presents P. J. and McCabe in the Morning with Jim McCabe on Classic Hits 4FM.
7. Tara Flynn – one to watch on the Irish comedy scene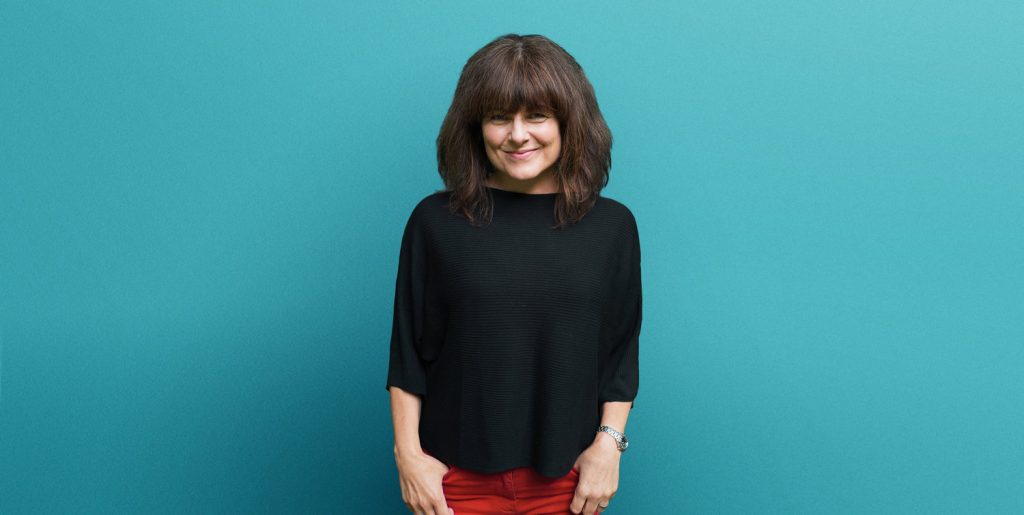 This fiery female Irish comedian, writer, and actress is one of the hottest "ones to watch" on the scene.
She balances her focus and uses her platform to discuss anything from funny observations and anecdotes to political issues.
Her new podcast (which is getting sterling reviews) is about battling her own fears and insecurities. With a fresh approach to comedy, she's funny, she's informed, and she's certainly one to watch.
6. Des Bishop – one of the top Irish stand up comedians
This funny man came onto the scene in Ireland in the 1990s. He originally moved from the US when he was 14 and soon started to develop observations and comedic commentaries on the Irish.
This inspired material that would one day shape his stand-up, comedy routines, and brilliant sketch shows.
Top credits to check out include Don't Feed the Gondolas (Network 2), The Des Bishop Work Experience (RTÉ Two), and Joy in the Hood (RTÉ).
5. Graham Norton – known for his impressive talk show
Graham Norton has got to be one of Ireland's most-loved comedians and stage names.
This Irish comedy legend has been nominated for numerous comedy awards, including eight BAFTA TV awards.
He has even won five BAFTAs for his eponymous TV comedy chat show, The Graham Norton Show.
4. Dara Ó Briain – one of the most recognisable Irish comedians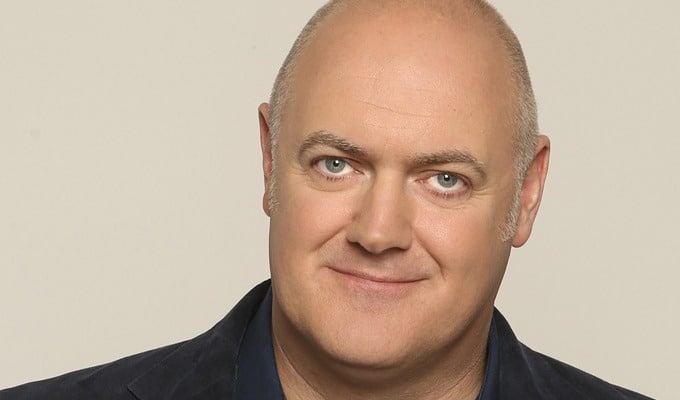 Starting out slowly on the Irish and British comedy circuit, Dara Ó Briain has steadily climbed his way to the top of the comedy ladder in Ireland.
Having taken part in comedy panels such as Don't Feed The Gondolas (Network 2), and game shows such as It's a Family Affair (RTÉ Television), he is now certainly one of Ireland's most recognised faces.
He is also known for taking part in comedy panel shows, such as Mock the Week, The Panel, and The Apprentice: You're Fired!
He regularly plays the biggest comedy festivals and comedy gigs to great crowds who queue up well in advance to snag tickets.
3. David O'Doherty – one of the best Irish comedians
David O'Doherty is a top Irish standup comedian. This comedy legend burst onto the scene with a bang at Dublin's Comedy Cellar in 1998.
Having studied at Trinity College in Dublin, he always had a knack for showmanship. Finally, he harnessed his talents into a comedy career right as the millennium turned.
He has won tonnes of awards for his stand-up, sketches, and sets, written books, plays, and even comedy CDs. If you don't know him, check him out now!
2. Dylan Moran – as good a writer as he is a comedian
This Irish comedy legend is synonymous with our island. He has been iconised by his memorable performances in his show Black Books (which he starred in and co-wrote), and also has many comedy credits such as Shaun of the Dead and Run Fatboy Run.
He does tonnes of stand-up appearances in comedy festivals. He is often considered (and nominated) as one of the leading comedians on the Irish comedy scene today.
1. Tommy Tiernan – our king of Irish comedy!
A top ten Irish comedian list would not be complete without our very own Tommy Tiernan. Not only is he a critically-acclaimed comic, but he is also a writer, actor, and presenter.
One of the most popular comedians in Ireland, he is known for his side-splitting comedy routines. He has appeared on The Late Late Show (USA), Father Ted (Channel 4), and has his own TV series The Tommy Tiernan Show on RTÉ One.
Other notable Irish comedians
While we have listed some of the best famous comedians to hail from the Emerald Isle, there are others who deserve a mention.
Barry Murphy, Brendan Grace, , Brendan O'Carroll, and Eleanor Tiernan are some of the most well-known famous comedians from Ireland.
Meanwhile, Kevin Gildea, Fred Cooke, Joanne McNally, Fintan Stack, and Aisling Bea, who has starred alongside famous comedians, such as Paul Rudd, are also some of the top funny Irish stars.
FAQs about Irish comedians
Where in Ireland is Dara O'Briain from?
Dara O'Briain was born in Bray, County Wicklow.
What is Chris O'Dowd's accent?
Irish. Chris O'Dowd was born in County Roscommon, Ireland.
What nationality is jimeoin?
Many people believe jimeoin to be Australian as this is where he rose to prominence. However, he is actually Irish!