The Northern Irish capital is experiencing a huge resurgence in interest as a tourist destination. After many years of relative peace, and the recent centenary of the sinking of RMS Titanic – the iconic liner built in Belfast's dockyards – the city is on the up.
Belfast has an infectious atmosphere with a fabulous sense of humour, an ever-growing range of places to eat, drink and be entertained, and a small town feel which makes getting around easy. Here is our tried-and-tested Belfast Bucket List.
 1. Have a pint in Belfast's oldest traditional pub – Kelly's Cellars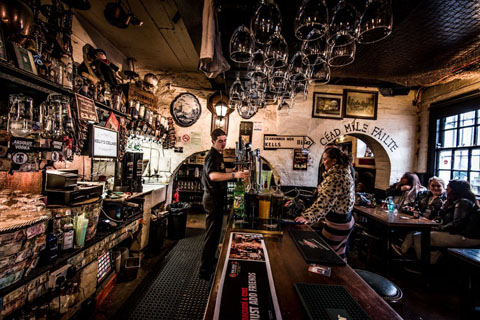 Located in Bank St, Kelly's Cellars is one of Belfast's oldest traditional Irish pub, situated in the heart of the city.
Described as "a hidden gem that oozes old traditional values", it is famous for a pint of Guinness, served with homemade Irish beef stew. Built in 1720, Kelly's Cellars has changed very little in 200 years and still has most of its original features.
2. Have a Boojum – Belfast's most famous Burrito
Boojum is undoubedly Belfast's best-known and most popular burrito place.The food is to die for and as a result, has almost gained a cult following! Boojum is located at Chichester Street and Botanic Avenue.
3. Go to a Belfast Giant's Game in the SSE Arena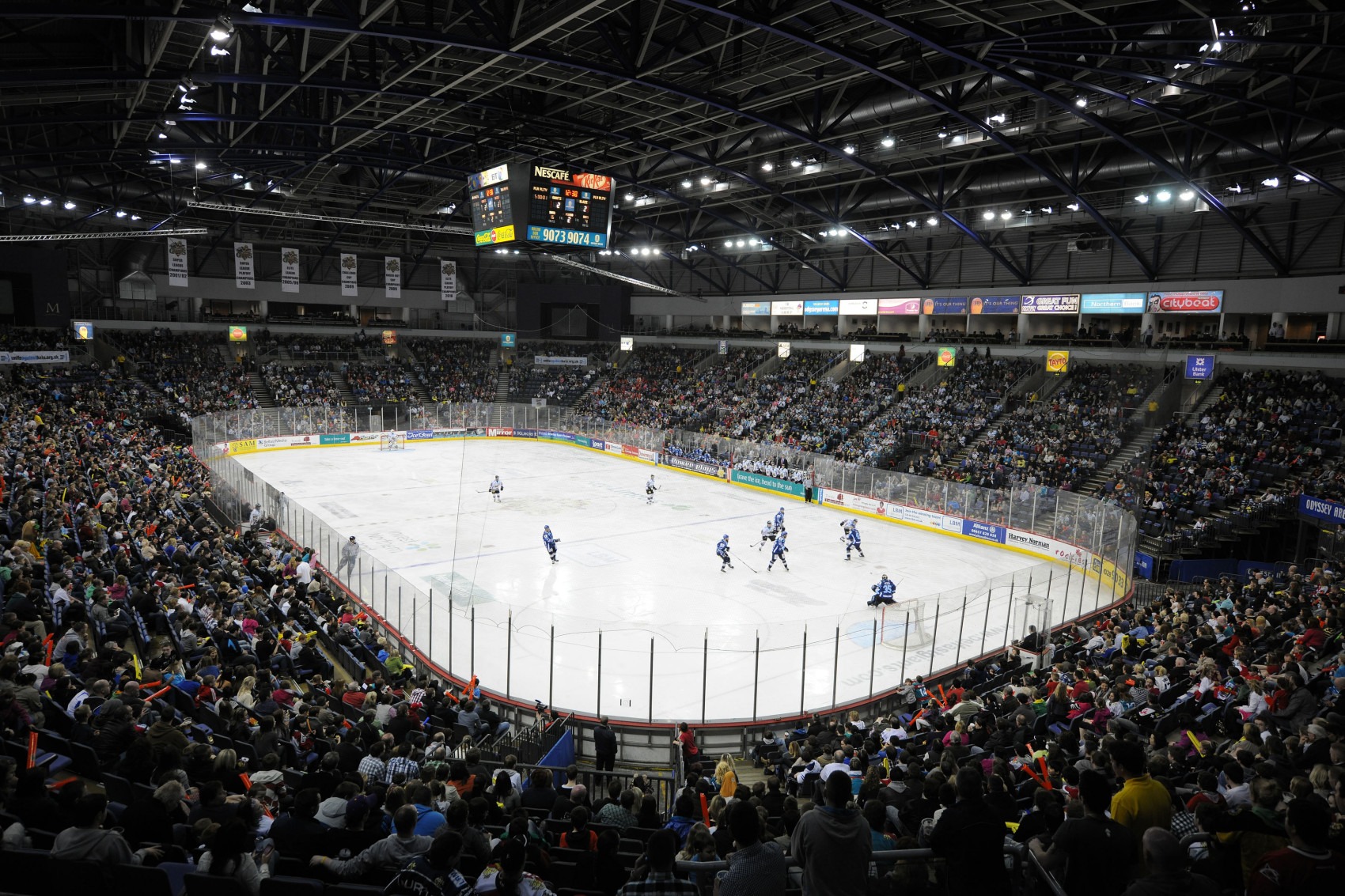 Belfast's home Ice Hockey team is the Belfast Giant's. They play their home games at the Odyssey Arena.
Ticket prices are not expensive, you can usually get a ticket for about £10. It's loads of fun and they usually have competitions and give out free Subway and Pizza during the breaks!
4. Visit the Great Walls of Belfast – The Peace Walls
Another bizarre yet interesting part of this city is the fact that there are massive walls separating communities. It is hard to believe that in a modern European city in the 21st century that such walls exist. However, it is planned to take down these walls in the next 20 years so you should see them before they go!
5. Visit the museum dedicated to the world's most famous shipwreck – Titanic Belfast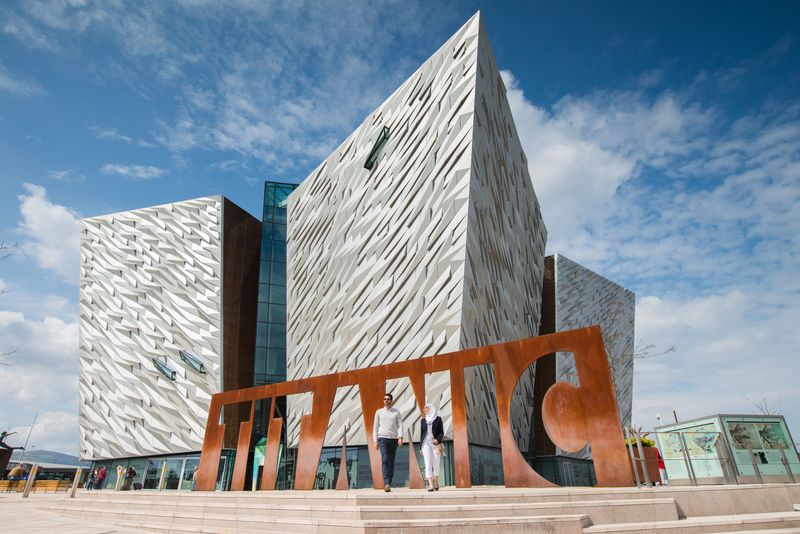 You can't escape the influence that this ship has had on the city. In 2012, during the centenary of the loss of this famous vessel to an iceberg in the North Atlantic, the brand new Titanic Belfast centre opened to the public.
The stunning design of the venue is meant to remind you of two ships being built side-by-side in the Harland & Wolff shipyards, and the building contains a fantastic series of interactive displays on Belfast's industrial heritage – as well as, of course, the history of Titanic herself from inception right up to exploring the seabed and finding the wreck.
6. Attempt Northern Ireland's biggest Breakfast

The Newton Cafe Brunch Bar boasts the biggest fry-up in all of Northern Ireland. "The Goliath XXL" consists of a 34-piece fry (4 x soda, 4 x potato, 4 x pancake, 4 x sausages, 4 x bacon, 3 x eggs, 2 x toast, 2 x hash brown, 2 x black pudding, 2 x fried tomato, beans, mushrooms, chips).
The owners assert that out only 52 people have ever attempted this breakfast and only one person has achieved the feat. The successful challenger, North Belfast's Martin Cooper, said it took him 44 minutes to eat. meal!
7. Have a pint in 'The Most Bombed Hotel in Europe' – The Europa
The Europa Hotel is a four-star hotel in Great Victoria Street, Belfast, Northern Ireland. It has hosted presidents, prime ministers and celebrities.
It is known as the "most bombed hotel in Europe" and the "most bombed hotel in the world" after having suffered 28 bomb attacks during the Troubles.
But don't worry, bomb attacks don't happen any more, as Belfast is a changed city and peaceful, so it is completely safe!
 8. Experience Belfast City Hall
This is a stunning Edwardian civic building in the centre of the city which was built during the early part of the 20th century.
Take a tour around the beautifully decorated interior and learn about its history or walk in the gardens to discover the Titanic memorial and art work and statues linked to everyone from Queen Victoria to President Clinton.
If you are ready for a cuppa, there's even a café, the Bobbin Coffee Shop.
9. Visit the Street where George Best learned to kick a football – Burren Way
Burren Way in East Belfast is the site where George Best learned some of his skills which made him become the best footballer on the planet. These humble beginnings are legendary and not many people can say they have followed in his footsteps!
10. Visit Stormont – The Northern Irish Parliament Buildings

Stormont is often seen on the TV in news reports about Northern Ireland and you would think it is way out of the city in the countryside because of the surrounding green. However, this building is just 15 minutes from the city centre, set in parkland, and enjoys imposing views across Belfast to the Black Mountain and Belfast Hills.
11. Go to an Ulster Rugby game at the Kingspan Stadium
Why not experience a game of Belfast's most famous rugby team at their new fantastic stadium in Belfast! Stand up for the Ulstermen!
12. Visit the Amazing St George's Market
This covered market is one of the centrepieces of life in the city. At weekends it is thronged with locals and tourists alike, exploring the many food and craft stalls looking for great-quality produce and interesting gifts and artefacts. The building dates back to 1896 and is a fun place to hang out and enjoy a snack or coffee in between shopping.
13. The Belfast Viewpoint – Divis and Black Mountain Walk
It's an unbelievable experience to go up to the top of these mountains and look over all of Belfast and beyond. The mountains rest in the heart of the Belfast Hills, which provide the backdrop to the city's skyline. The rich, varied archaeological landscape is home to a host of wildlife. There are walking trails along a variety of terrain: through heath, on stone tracks, along boardwalks and road surface.
14. And Cave Hill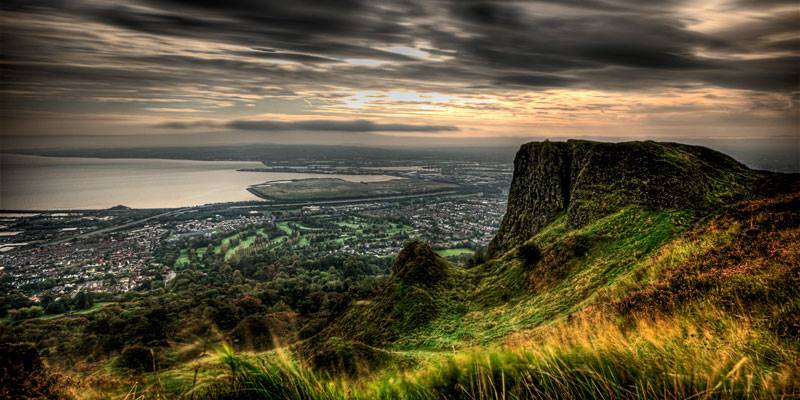 This is another fantastic view of Belfast. It is a rewarding experience to climb to the top of this and to see Belfast in all its glory!
15. Touch the Big Fish
The Big Fish an is a printed ceramic mosaic sculpture by John Kindness 10 metres long constructed in 1999 in Donegall Quay in Belfast, near the Lagan Lookout and Custom House.  The outer skin of the fish is a cladding of ceramic tiles decorated with texts and images relating to the history of Belfast. Material from Tudor times to present day newspaper headlines are included along with contributions from Belfast school children (including a soldier and an Ulster Fry).
16. Murals of The Troubles
You can't escape the fact that Belfast is a divided city. There are peace walls and security gates dividing staunch Catholic and Protestant areas with political murals across the most loyally defended parts of the city. There is nothing quite like this anywhere else in Europe and taking a bus or walking tour to see and hear about the background to the artworks is an absolute must. DC Tours and Belfast Mural Tours offer a number of locally-guided trips in the city including the famous Black Taxi Tour covering off areas such as the Falls Road and Shankill Road as well as the city centre and the Europa Hotel – once known as the most bombed hotel in Europe.
17. Visit Belfast's Most Historic Prison – Crumlin Road Gaol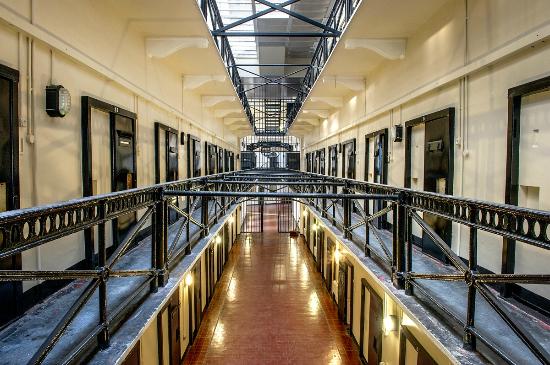 The former prison which was taken out of service in 1996 is now a museum and conference centre close to the city centre which allows you to see the prison wings, execution cells, tunnels to the courthouse, and learn about the history of this building and its impact on life in the region. It's brilliantly done and very educational.
If you want a bit of light relief after your tour, there's a café and the building hosts many events from music performances to tours of the paranormal.
18. Explore Belfast Castle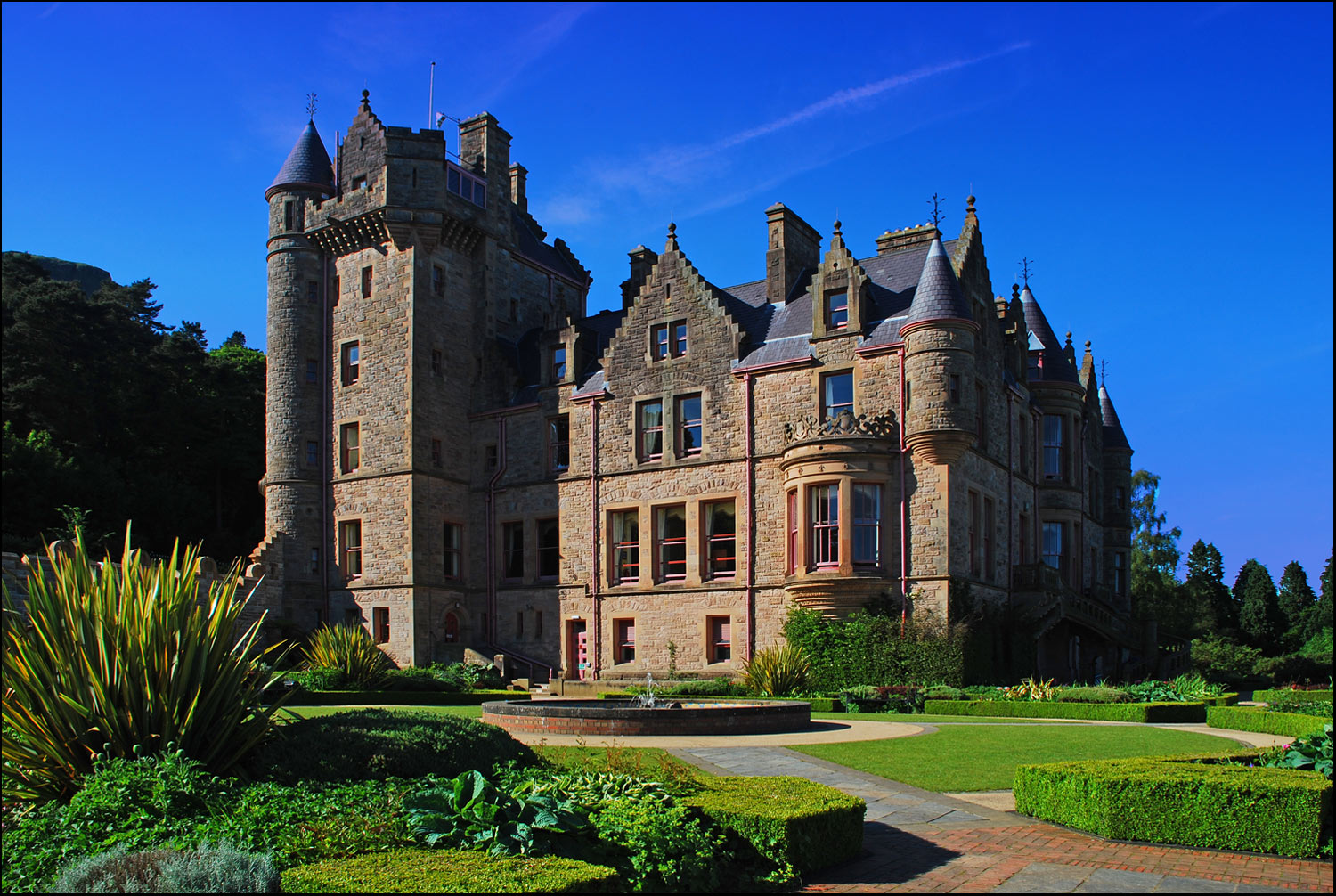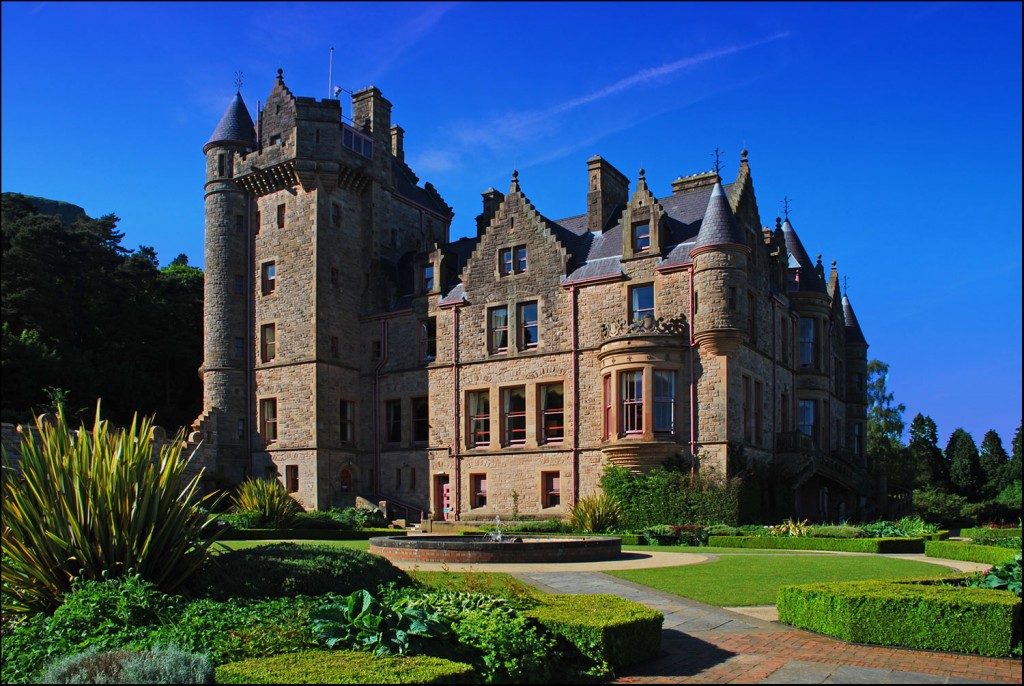 Belfast Castle is set on the slopes of Cavehill Country Park, Belfast, Northern Ireland in a prominent position 400 feet above sea level. Its location provides unobstructed views of the city of Belfast and Belfast Lough. There is a lovely outdoor cafe where you can enjoy a coffee and cake whilst taking in the phenomenal beauty!
19. See the city at night lit up by the River Lagan
The waterfront of Belfast has made massive strides in recent years and is almost unrecognisable when compared with what it looked like decades ago. The opportunity to take in these beautiful sites are not to be missed!
20. And Finally, go on a Traditional Irish Pub Crawl in the City Centre!

It wouldn't be right to have a Belfast Bucket List and leave out the best pubs Belfast has to offer, and why not do them all in one night!? If you want to experience a traditional Irish night in Belfast then look no further than this page.
We have put together a pub crawl with some of the best traditional pubs where you can drink the best Guinness while listening to traditional music!
Our suggested pub crawl would consist of Lavery's, The Crown Bar, Robinsons, Maddens, Kelly's Cellars, Whites Tavern, McHughs, The Harp Bar, The Duke of York, The Dirty Onion. Read more about our suggested traditional pub crawl here: The Belfast Pub Crawl