Welcome to Wicklow, the Garden of Ireland. Situated only a short drive from Dublin – the capital city of Ireland – County Wicklow is an ever-giving opportunity to immerse yourself in Irish nature.
Its raw, undisturbed beauty, its landscape soaked in the history of generations gone-by, its ability to weather the Irish storms and continually offer such spectacular displays of nature in full bloom – all of these are the pillars which make Wicklow stand as one of the most stunning counties in Ireland.
Yep, it's safe to safe, Wicklow has scenic sites aplenty; here are our top five!
5. Silver Strand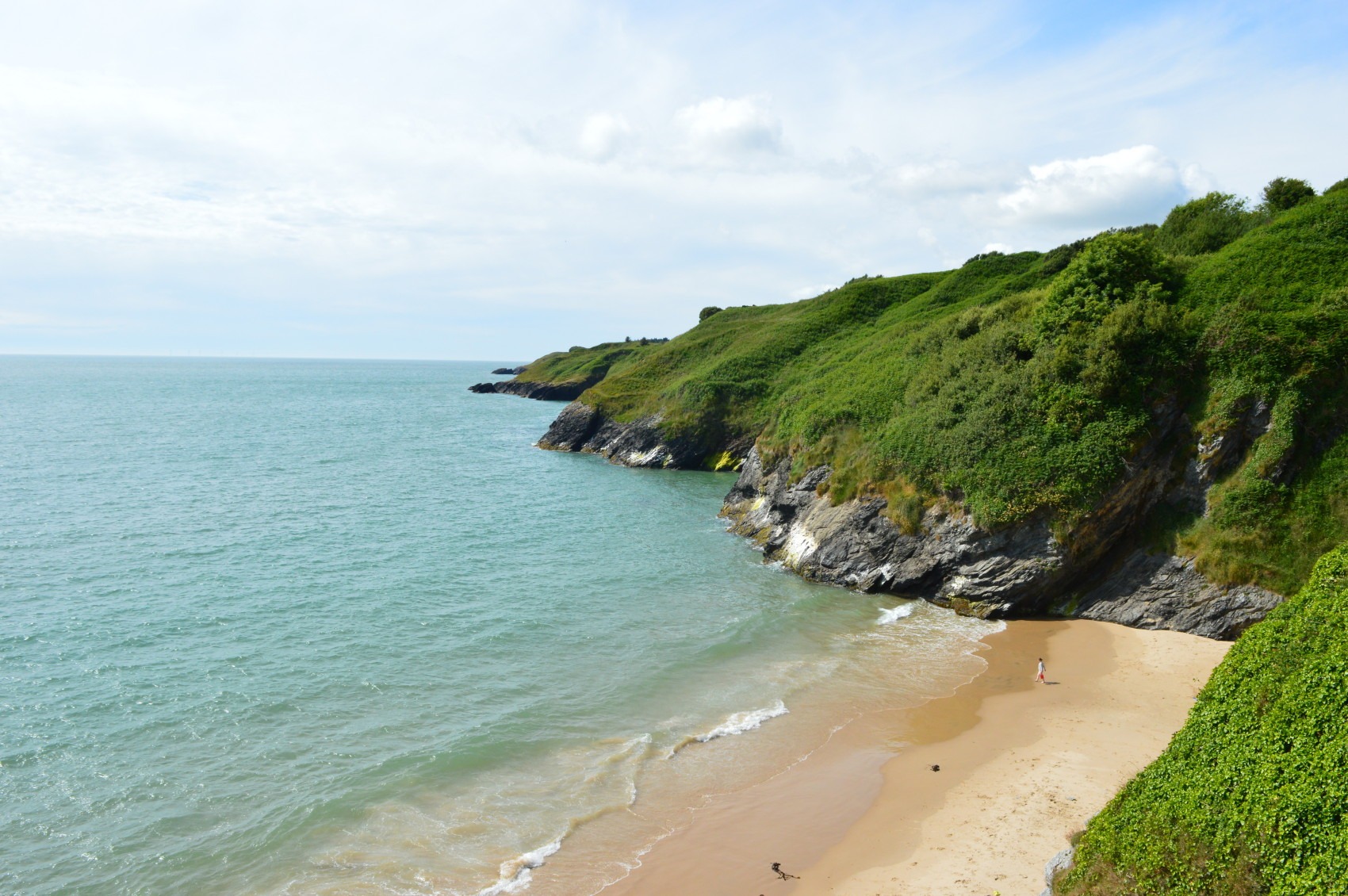 Steal a moment in the sun or bundle up in your winter warmers – no matter the weather, a visit to Silver Strand beach in Wicklow is bound to be blissful.
Snug between weather-worn cliffs this white sandy beach is almost a mirage. It is favoured by locals, who like to spend sleepy summer afternoons on the sand with a book in hand, as well as guests of the Wolohan's Silver Strand Caravan & Camping Park, who have made this spot their summer home for years and years to come.
With its local vibe and undisturbed beauty, it's no surprise why this spot is one of the most scenic in all of Wicklow County.
Address: Dunbur Upper, Wicklow, A67 PK31, Ireland
4. Sally Gap
Low and behold the beauty that lies before us: Sally Gap. This mountain pass, which lies approximately 1,650 feet above, the sea level in the Wicklow Mountains is certainly a "must-visit" scenic site when in Wicklow.
The scenic drive is easily one of the most beautiful places to visit in Ireland as it provides unspoilt birds-eye views of the natural surroundings. Top points go for its accessibility, as it both begins and ends just off the M50 – Ireland's most popular motorway.
Winding and weaving through the landscape, sights to see on the route include Kippure Mountain, Lough Tay and Glencree War Cemetery – Ireland's only German war cemetery.
Note: this road (R759) can be hazardous during winter due to ice and snow; always check conditions in advance.
Location: Sally Gap, County Wicklow, Ireland.
3. Glendalough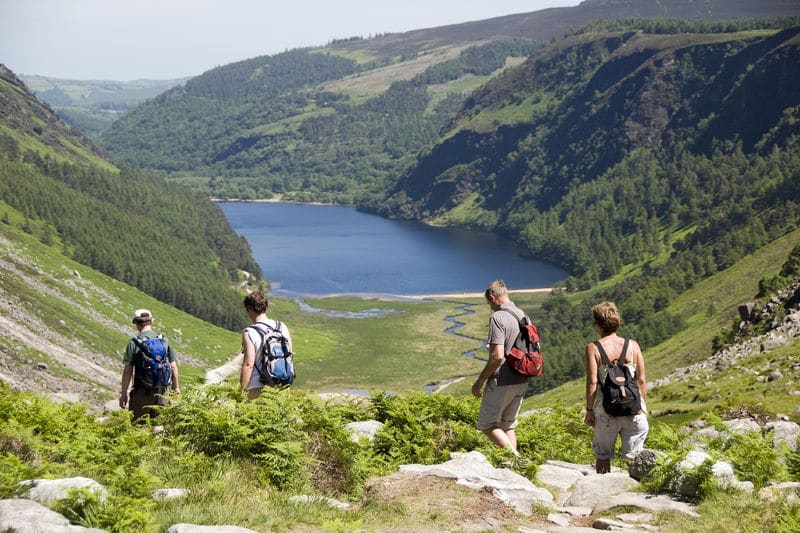 This site not only holds historical and cultural significance but is also one of the most scenic sights in Wicklow – if not Ireland.
Known as the "valley of two lakes" this glacial valley is carved into our history, being an Early Medieval monastic settlement from the 6th century, founded by Saint Kevin.
And, although there are many sites of history not to be ignored, the beauty of this surrounding is truly the cherry on the cake.
Set in the Wicklow National Park on 20,000 hectares, Glendalough is bursting with beauty. There are nine different, colour-coded trails to suit every level of adventurer as well as great rock climbing and outdoor activity opportunities.
Location: Glendalough, County Wicklow, Ireland.
2. Powerscourt Waterfall
Set in the stunning surroundings of Powerscourt Centre is Powerscourt Waterfall, one of Wicklow's most beautiful natural attractions.
Listed as Ireland's tallest waterfall reaching up to 398 feet, this scenic site garners much attention, and, with a vast amount of family entertainment on-site we can see why. A playground, picnic and barbecue areas are all available, and nature is second to none.
Remember to keep your eyes peeled too; spotting a deer or red squirrel here is not too uncommon! Dogs are also welcome, as long as they are kept on a leash at all times.
Note: you should drive or get organised transport between Powerscourt House and the waterfall as there are not designated walkways for this journey.
Address: Powerscourt Estate, Deerpark, Enniskerry, Co. Wicklow, Ireland
1. Lough Tay
This lake is probably one of the most recognised images in all of Wicklow. Set on private property, the lake spawns from Cloghoge River and feeds it brother Lough Dan, just South of it.
Surrounded by impressive mountains and wild flora, with a sliver of white sand on the North side of the lake's edge, Lough Tay is often called, by locals, "Guinness Lake".
Story has it, the Guinness family themselves had the sand imported to give it its unique look.
If you're feeling flush, look into acquiring exclusive accommodation at Luggala Lodge, an ornate Gothic Revival hunting lodge on the private shore of Lough Tay which has welcomed the likes of The Rolling Stones and The Chieftains. Sure, it's only €20,000 per week!
Otherwise, picturesque views down to this lake from Military Road, just off the Wicklow Way, will have to do.
READ MORE: Our Guide to the Guinness Lake
Address: Ballinastoe, Co. Wicklow, Ireland
SUGGESTED ARTICLE: The best things to do in County Wicklow