Limerick is home to some of the bets bars in the country. Here are our top five best pubs in Limerick.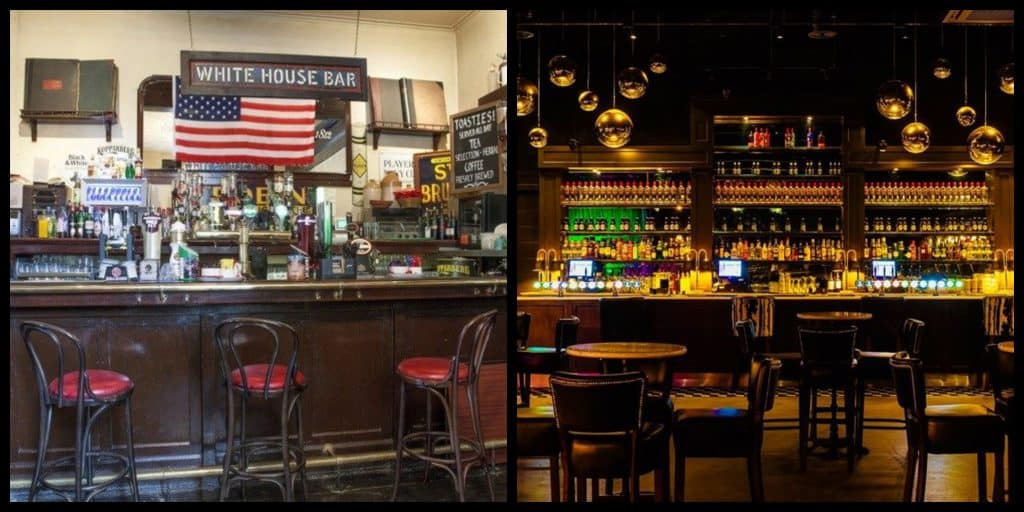 Whether you're looking for a quiet and relaxing coffee to nurse while you read the morning papers or the best of pub-grub, a lively debate on the religion that is rugby, a calm evening spent listening to poetry, or a late night out on the town, Limerick City pubs can offer all this and so much more.
There is no such thing as a visitor to a Limerick pub, for if you spend more than five minutes in any of the establishments listed below, you're a local and treated as such. If you can string a few coherent opinions together on politics or sport, especially rugby, then you're family.
The Limerick pub is an institution; respected and loved by its regulars. Let's take a look at five of the best pubs in Limerick.
5. W. J. South's Pub – one of the best pubs in Limerick
South's bar is situated just at the edge of Limerick's Crescent, a uniquely Georgian urban feature, a three-minute stroll from the city centre. It's pointless divulging how long this pub has been open, for it has been there forever — the last fifty years run by the same family.
The interior hasn't changed that much over the years, the policy of 'if it's not broke don't fix it' prevails.
A solid, mahogany, intricately-carved counter runs the full length of the premises. It is reflected in the ornately framed mirrors adorning the walls. A small snug is located to the side of the double swing front doors for those desiring that little bit of privacy or perhaps intimacy. In contrast, the rest of the customers sit at either the long bar or along its opposite wall.
A nodding acknowledgement is made to one of the pubs former regulars, the Limerick-born author Frank MacCourt — who wrote about South's in his Pulitzer Prize-winning novel Angela's Ashes — the toilets are signed Frank's and Angela's, not your usual Ladies and Gents.
If you want to sample the finest Guinness outside of the St. James' Gate brewery, this is the place to go. Just don't be in a hurry to get your pint. The expert bar staff — they don't do temporary or part-time in South's — lead by owner Dave Hickey, have been pulling pints since God-knows-when, and have developed the magical two-part pour into a pure and practised art form.
Visit this bar at five in the afternoon and sit watching the regulars while they study and discuss the racing form. Ask politely for a tip for the next race, go next door yourself and try your luck before returning to your pint to watch your horse come forth — they always do, well at least mine do. But in fairness, it's an experience.
4. Bobby Byrne – perfect for pub grub
When I was a child, Bobby Byrne's was mayor of Limerick, and the pub he ran was a typical Irish small local bar at the corner of Woulfetone Street and O'Connell Avenue.
Sadly, the gentleman that was Bobby has long since passed away. Bobby's son, Robert, is now in charge. He has developed his father's business into one of the finest bars and restaurants not only in Limerick but on the island of Ireland.
I'm not exaggerating when I say this; the pub-grub here has won countless awards for quality, taste, and keenness of price. If it's the full Irish breakfast, a substantial lunch, or an evening meal that you crave, then this is the place to visit.
Not only is Bobby's a great place to dine, but it also prides its self on being one of Limerick's finest pubs. Here you can enjoy not only friendly and abundant conversation but also listen to the impromptu music sessions loosely organised but frequent and enjoyable.
3. Dolan's – the best trad music in Limerick
A bit off the beaten track but well worth the visit is the traditional Irish pub, Dolans. Situated on the Dock Road a few minutes walk from Sarsfield's Bridge and the city centre. One of Ireland's best known and loved pub music venues, Dolan's is not only a pub but also an established entertainment hub, consisting of the pub along with three live music facilities.
The original dockside bar was taken over in 1994 by Mick and Valerie Dolan. They have, since, successfully built it into one of the country's best known and respected music venues outside of Dublin.
If it's either traditional Irish music, which is performed nightly in the bar, or more contemporary music, Dolan's can and will provide. There's nothing quite like good Irish cooking followed by a pint, topped off with a night of music and craic to make you feel at home. Well worth the visit.
2. The White House – one of the top Limerick pubs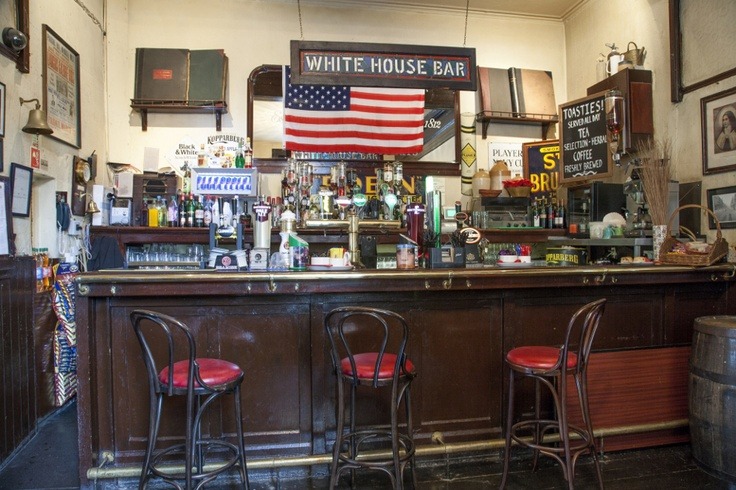 Not as famous as its Pennsylvania Avenue namesake, but dating from around the same time — built in 1812 — Limerick's White House Bar can be found in the heart of the city. At the corner of O'Connell and Glentworth Streets, the building not surprisingly painted white, still boasts its original name of James Gleeson over the door. Still, it is known locally as the White House.
Frequented by Limerick's journalists, lawyers, and actors it is a genuinely classic city bar. Everybody who is anybody drinks here in the rugged comfort of island tables and wooden bar stools. A pub famous for its artistic and literary clientele its open-mic poetry nights are famously and infamously remembered.
You'll never know who you might meet here. Personalities as varied as astronaut Neil Armstrong and revolutionary Che Guevara have enjoyed the White House's relaxed atmosphere on visits to Limerick.
Politicians of all persuasions mingle with poets and actors while the man-of-the street sips at his pint and reads his paper.
A great bar to enjoy a morning coffee, an afternoon quick-one, or a late-night session "whatever rocks your boat," as they say, this small and curiously-quaint city centre pub caters for all.
1. Jerry Flannery's – the top spot to watch rugby
There are two religions in Limerick — rugby and more rugby. It was in Thomond Park in 1978 that a then amateur provincial Munster team took on the might of the All Blacks and won. An event still proudly boasted of in the city. Since those early days, the Munster team has grown into a world-class professional rugby team followed and adored by the city's citizens.
Each year Limerick plays host to thousands of visitors who travel from all corners of the world to watch the Munster team play at its home ground. On these occasions, the city takes on a festive atmosphere and comes alive as only a sporting city can.
Not everyone can acquire the much sought after match ticket, and if you are one of those unfortunates, don't despair for Limerick has nothing if not a multitude of rugby pubs where the match can be watched on large screen televisions.
Probably the most notable among the many is Jerry Flannery's bar in Catherine Street. Former Munster player and Irish International, Flannery now runs the bar which has been operating since the sixties.
On Rugby International weekends or when Munster are playing, the atmosphere in this pub is electric. Like at Thomond Park you'll not hear a whisper when a conversion or penalty is being kicked, but you'll hear the roof lift with the roar when Munster scores.
Some would say being in Flannery's is better than being at Thomond Park just two short miles across the bridge. I'm not sure about that but by God — it's a close second.
When you do visit Limerick be sure to visit these best bars in Limerick. But whichever watering hole you pick, be sure to tell them we sent you, and while you're at it, leave a pint behind the bar for us. Sláinte.
Get featured on Ireland Before You Die
Do you want to get your Irish business more online exposure? Especially to those interested in travelling the best places in Ireland? Then why not get a dedicated feature on Ireland Before You Die. Find out more 
here.