Ireland is home to some amazing whiskeys. We've got you covered on all of the best Irish whiskeys.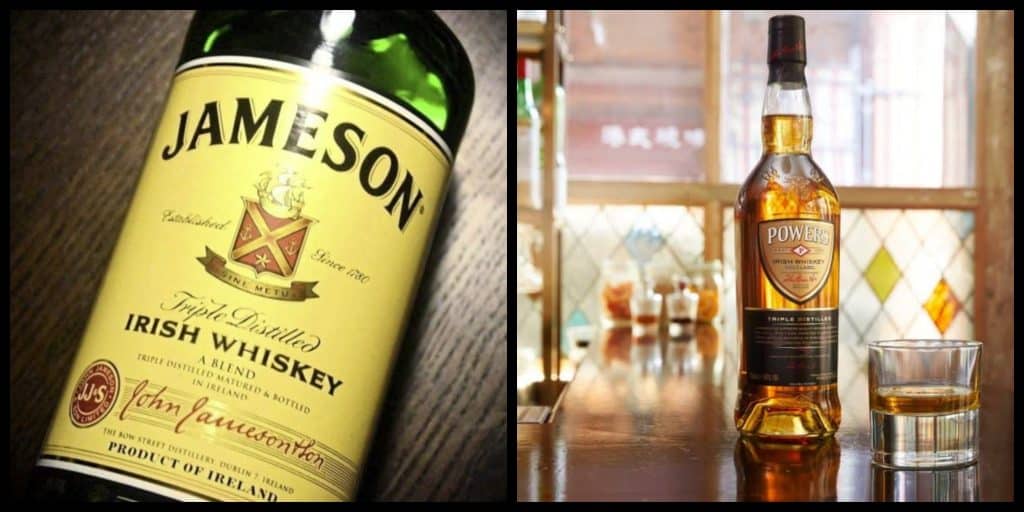 For it's not just the taste, it's the comfort of a well-matured drink, the feeling of warmth and satisfaction, the velvet smoothness on the palate the makes a good Irish whiskey a special experience.
Wondering what is the best Irish whiskey in Ireland? Let's take a look at five of the best Irish whiskeys that Ireland has to offer and give you out top pick.
5. Paddy Irish Whiskey – triple-distilled to perfection
This is the one instantly recognisable by the map of Ireland on the label. This is a triple-distilled blended whiskey which has been distilled in Cork since 1779. It's another one of the best Irish whiskey brands.
It was first called Cork Distilling Company Map of Ireland Old Irish Whiskey, but, thankfully during 1913, the name was changed to Paddy after the company's legendary salesman Paddy Flaherty.
Paddy whiskey is allowed mature in oak casks for up to seven years, and its high malt content makes it one of Ireland's smoothest whiskeys. By adding just a few drops of water, you allow the whiskey to open up and release its supple taste of toffee and vanilla.
It's an oily and light whiskey, a tad unsophisticated. Still, its simplicity makes it a natural drink for those with a yet inexperienced palate.
4. Powers Gold Label 12 Year Old Special Reserve – a very special blend
This whiskey is a special edition release of the standard Powers Gold Label spirit. It's also one of the best Irish whiskey brands.
It is a blend of selected whiskies which are matured over twelve years in Bourbon barrels. This is what infuses the drink with its unique creamy sweetness and just a hint of spice.
It has to be said that this whiskey is packed full of flavour and leaves a lingering honey and fruit aftertaste. A relatively expensive buy, but perhaps justified for that special occasion or in a hamper of Irish gifts.
3. Connemara Peated Single Malt – richly peat-flavoured
Another top contender for the best Irish whiskeys in Ireland is Connemara Peated Single Malt. Usually, a peat flavour to a whiskey is associated with scotch, but this is not always the case. It's a mild – not a heavy whiskey.
The initial flavour experienced is that of the peat, but then the taste buds are softly caressed by the lingering malt.
Peat whiskeys are not for everyone, but if you're looking for a well-balanced, smooth Irish whiskey, well, this may be the one for you.
2. Redbreast 12 Year Old – creamy and deliciously fruity
Having pontificated above on our views on maturity and ageing, we have to say that the twelve years allowed to mature Redbreast's single pot-stilled flagship does bring out the best in this particular East Cork whiskey.
Redbreast has a full flavoured creamy and fruity taste with just a hint of sherry. It's a taste that lingers on the palate and is best taken with just a smidgen of water which opens up the flavour. For those looking for an even more elevated experience, the 15-year-old Redbreast is delicious and one of the most expensive Irish whiskies.
1. Jameson Irish Whiskey – one of the best Irish whiskeys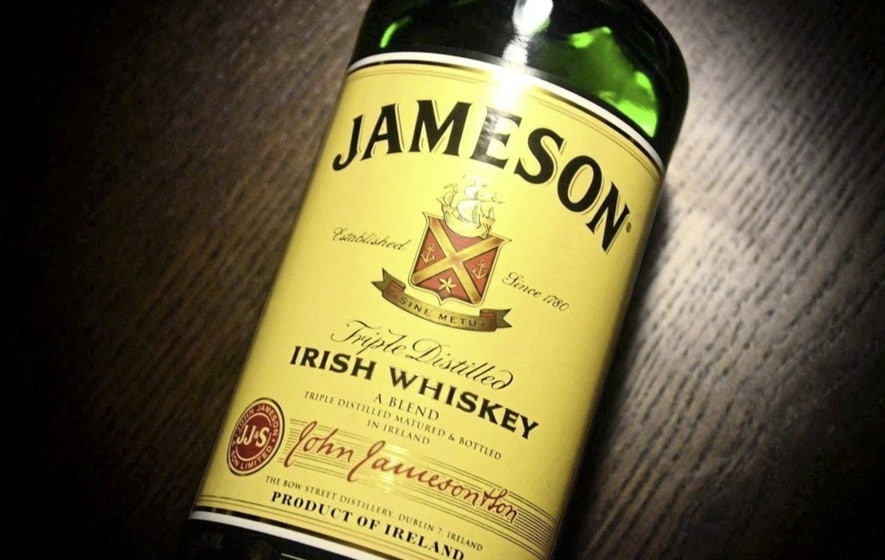 This is our top pick for best Irish whiskey in Ireland. You will find that quite a lot of people in Ireland choose this when it comes to a choice of whiskey. Whether or not it's some genetic black-magic involving the taste buds, or maybe it was the only brand in the living room press available to be brought out for the special occasion, like it or not, this is the number one Irish whiskey.
It is continuously named as one of the top Irish souvenirs you should take away from the Emerald Isle. Jameson is allowed to mature in oak casks for a minimum of four years. It is an exceptionally smooth-tasting, triple-blended whiskey with a very distinctive nutty and vanilla taste.
The ideal length of time to allow whiskey to mature in casks should be between four and eight years, anything longer and it develops too much of a timber influence.
Well, there you have it, five of the best whiskies distilled in the best little whiskey-producing country in the world. Enjoy, but remember whiskey is meant to be sipped slowly and responsibly!
Get featured on Ireland Before You Die
Do you want to get your Irish business more online exposure? Especially to those interested in travelling the best places in Ireland? Then why not get a dedicated feature on Ireland Before You Die. Find out more 
here.