Ireland is home to some of the most amazing Irish ciders. Did your favourite Irish cider brands make it?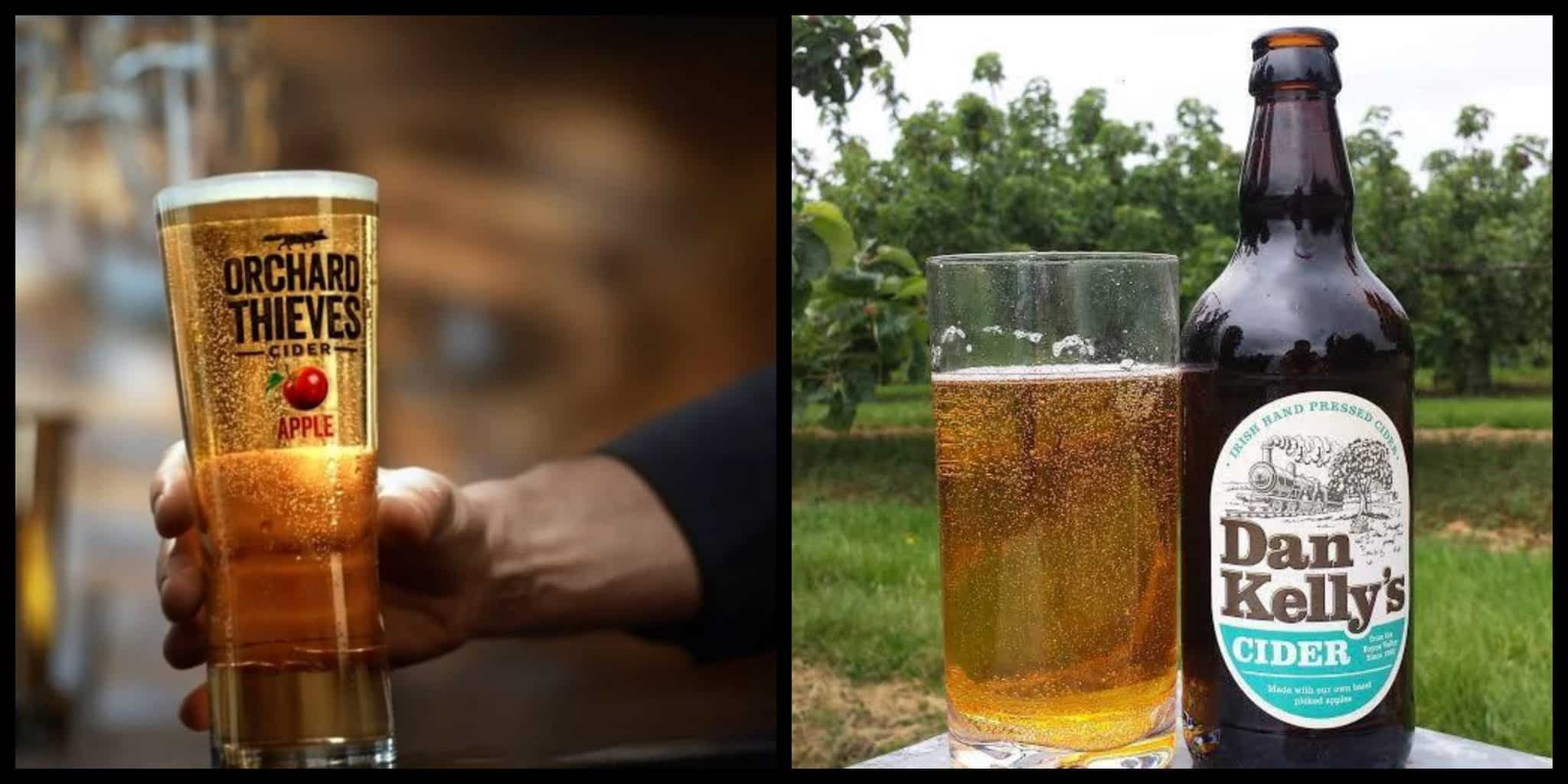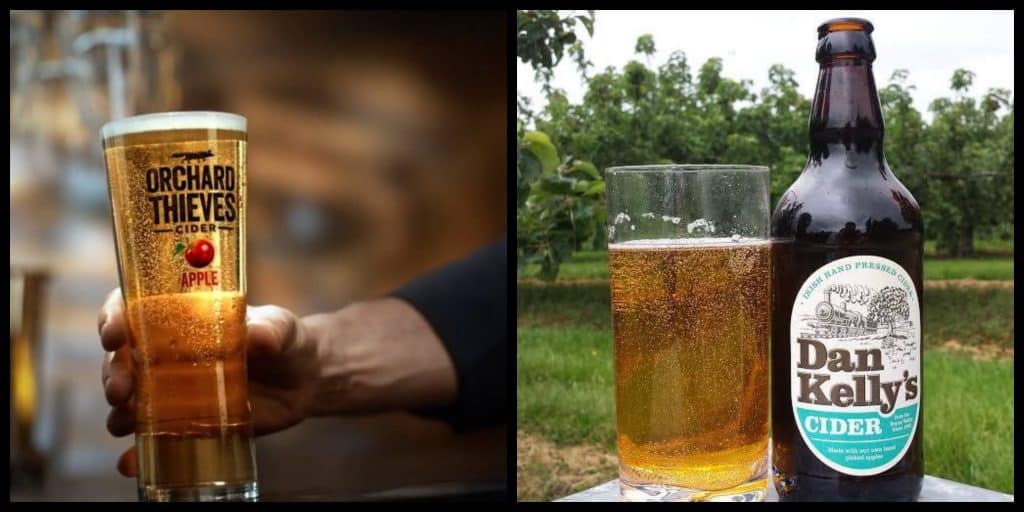 Ireland has a vibrant heritage when it comes to producing cider with some incredible exports being enjoyed all over the world. Bulmers is the original Irish cider, having been brewed in Ireland since 1946. However, craft cider has exploded in recent years, and now we're lucky to say we have a wide variety of Irish ciders to choose from.
From flavoured cider to light cider for the calorie-conscious to non-alcoholic cider, there is definitely a cider out there everyone can enjoy.
Here's our countdown of Ireland's five best ciders. Did your favourite Irish cider brands make our list?
Our fun facts about Irish Cider
Did you know Cider festivals in Ireland bring enthusiasts together for sampling, live music, and meeting cider makers?
Ireland has a centuries-old cider-making tradition thanks to its ideal climate and fertile orchards.
There is a literary Significance as Irish cider is celebrated in literature and folklore, like W.B. Yeats' poem "The Song of Wandering Aengus."
Ireland has seen a recent boom in craft cider production, resulting in diverse flavours and styles.
Going beyond traditional flavours, Irish cider makers infuse ciders with blackcurrant, elderflower, and strawberry for a delightful twist.
5. Dan Kelly's Cider – local and brewed from handpicked apples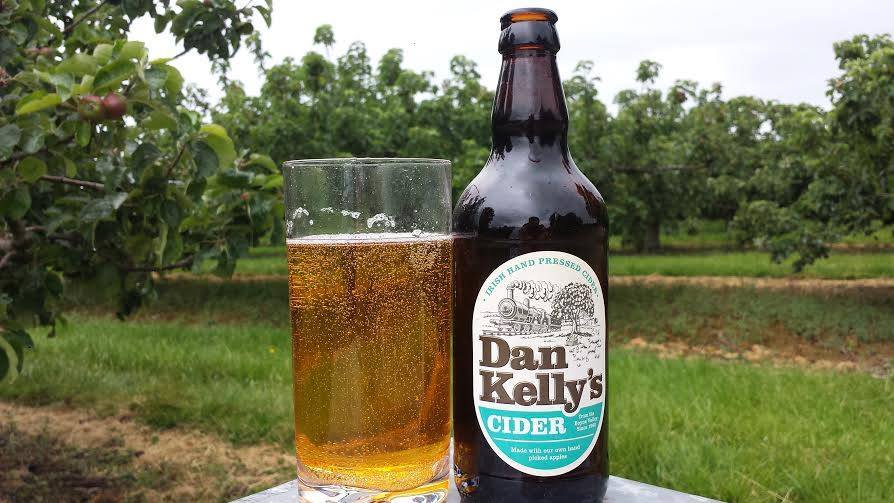 Dan Kelly's Cider is a new Irish cider made from handpicked apples from Kelly's very own family orchard in Drogheda. They are one of only a few cider producers in Ireland to grow their own fruit.
Their apples are blended to ensure the full fruit flavour comes through in their craft cider. The cider is named after their grandfather who used to work for the Great Northern Railway. He passed through their family-owned orchards on his journeys between Dublin and Belfast.
Dan Kelly's Cider has a range of three different blends, made from a mix of over 20 different handpicked apples. Each cider is carefully crafted to give a refreshing, crisp taste. See their website for stockists.
RELATED: Top 5 pubs to drink in Drogheda.
4. Orchard Thieves – crafted specially for Irish tastebuds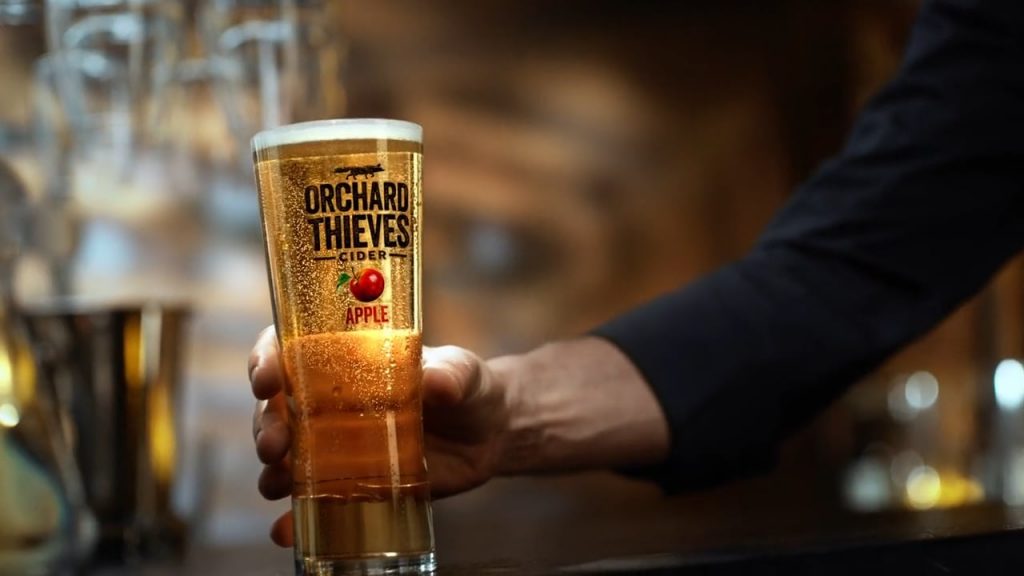 In 2015 Heineken Ireland officially entered the cider market and launched its first cider, Orchard Thieves.
According to Heineken Ireland, Orchard Thieves was explicitly designed for Irish taste buds and was brewed following an extensive taste testing with over 1,000 consumers in Ireland.
Orchard Thieves is called so because they draw on years of cider heritage and they claim they've stolen the best of cider crafting history to create their own distinct, refreshingly-smooth drinking experience.
Orchard Thieves is a lovely cider. For the calorie-conscious shopper, they launched Orchard Thieves Light, which is 33% lower in calories vs Orchard Thieves, while still maintaining a great taste.
CHECK OUT: The top 10 best Irish alcoholic drinks ever ranked.
3. Cronins Cider – one of our favourite Irish cider brands
While Cronin's Quality Cider launched in June 2015, it has been 20 years in the making. As a young man working in the family pub in Listowel, Kerry man John Cronin remembers thinking there should be more than one cider on offer.
Over 20 years ago he teamed up with English master-cider-maker Keith Knight to create his cider, and they eventually collaborated with David Sheppy.
It was then perfected using a blend of Somerset bittersweet, and dessert apple juice. This gives it a sweet taste. They were then delighted to find their ideal-manufacturing partners in Donohoe's of Enniscorthy.
It's an Irish cider everyone can enjoy as it is naturally gluten-free and vegan-friendly, with no artificial colours or flavourings. It's only 89 calories per bottle (330ml).
They now have an Irish alcohol free brand for anyone who wants to enjoy the taste and have a drink with their friends but may be the designated driver. Like Orchard Thieves, Cronin's is quite sweet.
While their ingredients are sourced from the UK, they are proud to say Cronin's Quality Cider is both processed and bottled in Wexford, Ireland. See their website for stockists.
2. Stonewell Cider – an award-winning cider
Stonewell Cider, an international multi-award-winning cider, is made with only fresh apple juice by a small team in Cork. It is free of all artificial additives & colourings.
The salty Cork sea air doesn't favour apple trees. All of the apples that go into their Irish craft cider are bought from Irish farmers from Carlow, Kilkenny, Waterford, Tipperary, and Cork.
They have four different blends of cider: medium dry, tobairín, dry and tawny. Tobairín means 'well-being' in Irish, and it's brewed to be 1.5%. Stonewell Cider describes it as: 'a crisp, light, almost Perry-like cider which perfectly fits the bill for the designated driver or lunchtime drink'. See their website for stockists.
1. Bulmers – our top pick for the best Irish ciders
This is the original Irish cider, produced locally in Clonmel, County Tipperary. A local from the town of Clonmel, William Magner, established the cider in 1935. The cider factory there was later bought out by cider-makers H.P. Bulmer in 1946.
Often Irish people abroad panic when they can't see their beloved Bulmers anywhere. The success of Bulmers in Ireland led to the development of the Magners brand to market the company's cider outside the Republic of Ireland.
H.P. Bulmer retained the right to market their original British Bulmer's worldwide, so the C&C Group needed a new name under which to market their international product. Abroad, Bulmers is sold as Magners, just in case you're on holidays scanning the bar for a reliable drink. Bulmers is made from 17 varieties of Irish apples and is 100% Irish.
CHECK OUT: 10 drinks every proper Irish pub must serve.
Your questions answered about the best Irish ciders
In this section, we answer some of our readers' most frequently asked questions about the best Irish ciders.
Are ciders popular in Ireland?
Yes, Ireland has a strong cider-drinking culture, with Irish cider brands gaining recognition both domestically and internationally in recent years.
Who are the biggest cider drinkers?
Ireland sits in the top 5 as one of the biggest cider drinkers, alongside the UK, France, Spain and Australia.
Is Bulmers sweet or dry cider?
Bulmers original is a medium-sweet cider made with a delicate balance of sweet and sharp apples.
Get featured on Ireland Before You Die
Do you want to get your Irish business more online exposure? Especially to those interested in travelling the best places in Ireland? Then why not get a dedicated feature on Ireland Before You Die. Find out more 
here.