Wondering what the best gay bars in Dublin are? Look no further than this list. We've got all the top picks for a great night out!
On May 22nd, 2015, Ireland made history by becoming the first county to vote same-sex marriage into law, by public referendum. It was a day of celebration, regardless of sexual identity or orientation, as it prioritised equality for all.
In the aftermath of such a momentous vote, Ireland's – specifically Dublin's – gay nightlife is bigger and better than ever, with the original gay venues thriving like never before. New hot tickets are always popping up across the city left, right, and centre.
With a huge list of gay clubs in Dublin to choose from, check out our roundup of the top gay bars and nightclubs to try when in Dublin City!
5. The Hub – one of the top Dublin gay bars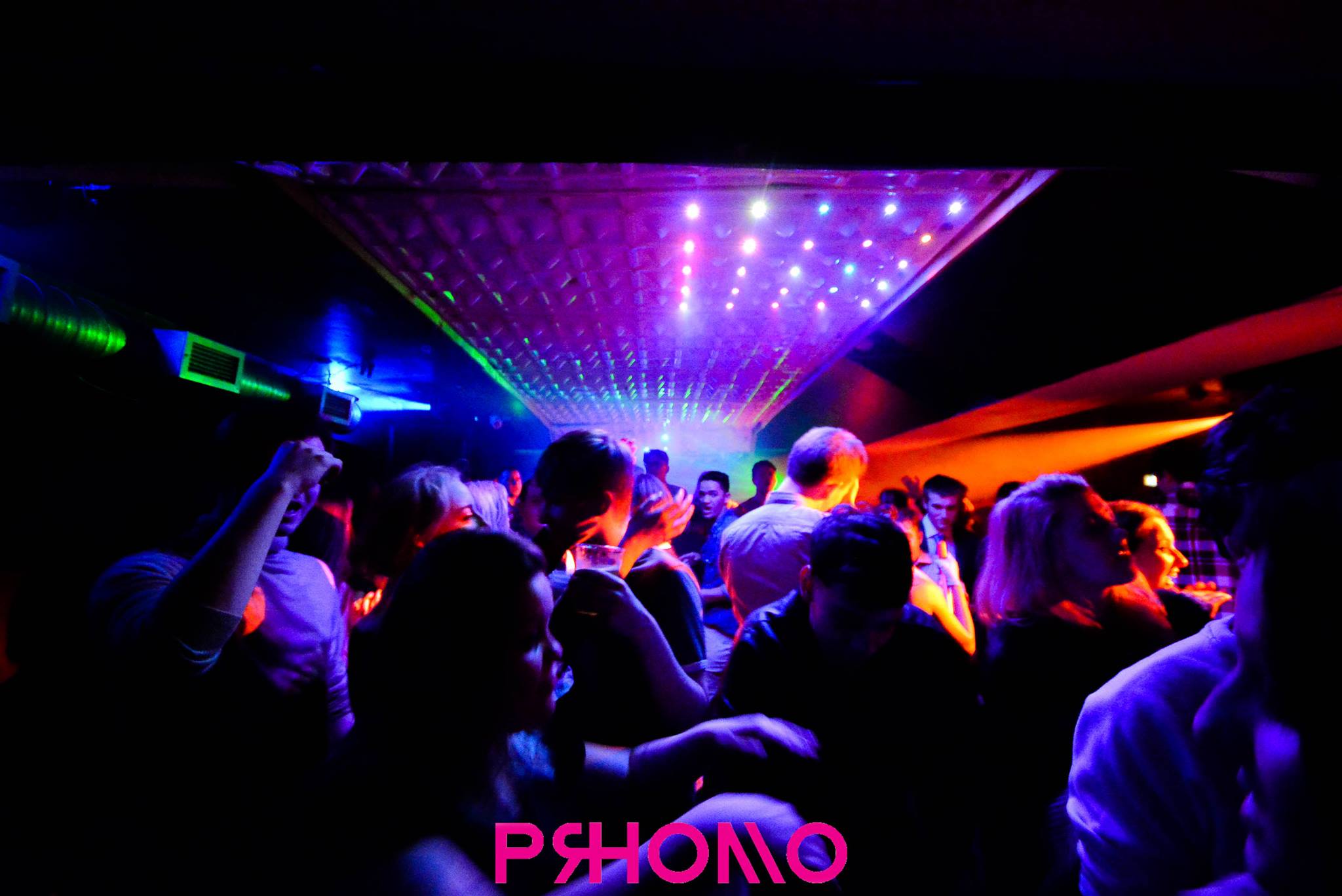 The Hub itself is a nightclub venue, not a gay nightclub. What it does offer, however, is a string of top gay nights throughout the week, resulting in it becoming one of the most popular gay venues in Dublin.
Set in Temple Bar – Dublin's "Cultural Quarter" – this sultry subterranean nightclub offers low light, a sweaty dance floor, and non-stop tunes to keep you moving until closing time.
Thursday night welcomes PrHOMO, Friday sees SWEATBOX lure the crowds, and Saturday's party is brought to us by Mother (see number 4 for more details).
Address: 23 Eustace St, Temple Bar, Dublin, Ireland
4. Mother Club – for the hottest disco tunes
Another of the best gay clubs in Dublin is Mother. Mother, as mentioned above, is a super fantastical collective who offer "an old-school club night for disco-loving gays and their friends", as well as special events such as themed nights, seasonal parties, and disco brunches.
Mother is well worth a follow on social media with a wide array of gay, fun-loving things to do around Dublin City. Its current weekly home is in The Hub, as mentioned above, but it often has multiple events in Dublin per month to check out.
Mother has also gained a huge recognition for welcoming international acts to its stage, such as Scissor Sisters, and has even supported iconic performers such as Grace Jones and Róisín Murphy.
Address: 23 Eustace St, Temple Bar, Dublin 2, Ireland
3. Street 66 – homely and welcoming
Street 66 is a fab little gay bar hidden away from busy street life on Parliament Street, close to Dublin Castle. As a live music venue, bar, and function space, it has a lot to offer, while somehow retaining its intimate and welcoming atmosphere.
With craft beers, decadent cocktails, and reggae-vinyl love that reigns supreme, this quirky little bar packs quite the punch.
Street 66 is also super homely with living room furniture and lampshade lighting encouraging guests to stay longer than the usual bar.
To top it all off, its dog-friendly policy, drag queens performances, board game offering, and love for all things gin-related, makes Street 66 a firm favourite and number three on our list.
Address: 33-34 Parliament St, Temple Bar, Dublin 2, Ireland
2. The George – iconic for all LGBTQ+ people in Dublin
This venue is more of a Dublin institution, having been around for 36 years. Considered "the heart of LGBT Ireland", The George has fairly, and firmly, established itself at the centre of gay nightlife and culture for over a third of a century.
Offering disco-dancing revellers a day bar, as well as a non-stop nightclub which starts early, ends late, and never fails to impress, this is an ultimate "must-visit" gay bar and nightclub in Dublin.
Follow it online to see the spectacular line-up of DJs and drag queens, as well as fun events taking place. The cover charge depends on what is happening that day and what time you arrive at. The venue, however, is always free Monday – Thursday.
Address: South Great George's Street South Great George's Street, Dublin 2, D02 R220, Ireland
1. Pantibar – one of the best gay bars in Dublin
Welcome to Pantibar: arguably Ireland's most well-known gay bar and nightclub. Set on Capel Street on the Northside of Dublin, Pantibar opened in 2007 with a mission to create an old-school friendly gay bar which considers our unique city setting and cosmopolitan vibe, all whilst remaining utterly relaxed and welcoming. Mission accomplished!
Headed by Panti Bliss (aka Rory O'Neill), Dublin legend and gay rights activist, the bar is just as sparkly as herself, with fantastically spicy staff and turn-it-up old school and new top-chart tunes. It's truly one of the best gay clubs in Dublin.
Over the past two decades or so, this business has become an institution – it even has its own beer (Panti Pale Ale). It has been at centre stage for some historic moments in Irish history, such as the day the referendum got passed (honestly, we've never seen a party like that, even to this day!)
Check its website for upcoming events, drag nights, performances, and more. Oh, and never forget to dress to dazzle – this is an experience worth visiting Dublin for.
Address: 7-8 Capel St, North City, Dublin 1, Ireland
Get featured on Ireland Before You Die
Do you want to get your Irish business more online exposure? Especially to those interested in travelling the best places in Ireland? Then why not get a dedicated feature on Ireland Before You Die. Find out more 
here.