Looking for the best breakfasts in Dublin? We have you covered with these amazing spots filled with delicious options for any weekend brunch in Dublin.
Looking the best place for breakfast in Dublin? Breakfast and brunch are having quite a moment in Dublin. In fact, it has been for the last couple of years – most likely taking cues from other international cities such as New York, Sydney, and London which rate brunch high on top of the social calendar.
With new and trendy places popping up left, right, and centre, it can sometimes be challenging to figure out where is best to go when in search of a feed. So, to help you, we have put together a list of the top five best breakfast and brunch places to try in Dublin.
5. Angelina's – comforting and delicious
With rich furnishings of leather, velvet, and wood, a stunning wood-beamed ceiling, designer lighting, and original tiled floors, Angelina's has to be one of the most elegantly designed brunch spots in Dublin.
Inspired by Italian luxury, dishes are rich and bold with unique splashes of creativity and character. And, although the style of this joint is positively undeniable, the vibe is less than pretentious.
With coffee to top any artisan roaster café in the city, and an outdoor deck to enjoy alongside the canal, which winds by this restaurant, Angelina's is one of the finest breakfast and brunch spots in Dublin, without a doubt.
Tip: try the avocado, stacked crispy-streaked bacon, poached eggs, and relish dish. You can thank us later!
Location: Angelina's, 55 Percy Place, Dublin 4, Ireland.
4. Whitefriar Grill – huevos rancheros, need we say more?
Whitefriar Grill is a much-loved eatery on Aungier Street for breakfast and brunch due to its stunning menu of "all things eggy", as well as a heap of original, mouthwatering specials. It's another top contender for the best place for breakfast in Dublin.
Brimming with brunch lovers each Saturday and Sunday, Whitefriar is the perfect place to catch up with friends over a cocktail and a popular dish, such as the huevos rancheros which includes chorizo, black-eyed beans, corn tortillas, tomato chipotle salsa, guacamole, and fried eggs.
This joint is a classic in Dublin, so a line or hefty wait is expected without a booking. Do yourself a favour and lock down a table in advance.
Location: Whitefriar Grill, 16 Aungier Street, Dublin 2, Ireland.
3. Herbstreet – you need to try the eggs benedict
Set near Grand Canal Dock, this fresh little eatery is a favourite breakfast and brunch spot for its locally sourced and organic ingredients. The business also has an impressive sustainable business model, where it intends to minimise its carbon footprint in any way possible – a concept we can really get on board with!
With local and sustainable at the forefront of intent, it comes as no surprise that Herbstreet is as popular as it is, smashing out mouthwatering plates of Belgian waffles, eggs benedict, or the well-known "Herbstreet Brunch" – which is a more than a tasty take on the classic Irish breakfast.
Location: Herbstreet, 9 Hanover Quay, Grand Canal Dock, Dublin 2, Ireland
2. Bibi's – home to some of the best breakfasts in Dublin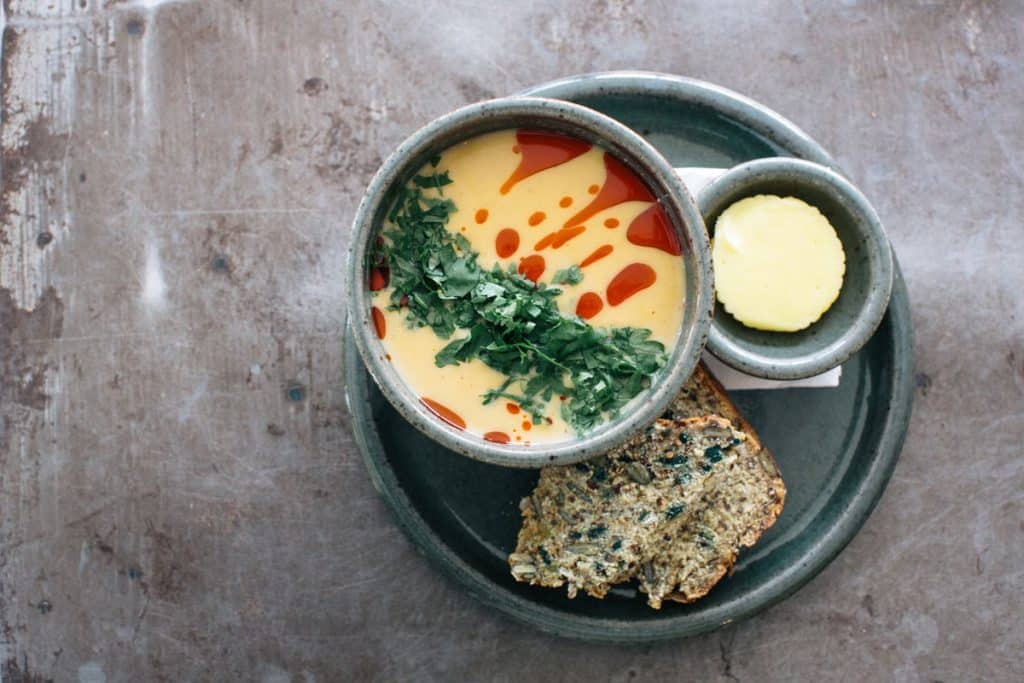 Wander the charming streets of Portobello – a small suburb in the centre of Dublin City – on a Saturday or Sunday afternoon in pursuit of Bibi's brunch. The secret little spot is favoured by locals who patiently wait in line for the next table to free up.
Cute and chic in equal measure, Bibi's boasts an artisanal menu of rustic dishes, such as homemade tarts and fancy pan-toasted sandwiches of chorizo, manchego, and sun-dried tomato, for example.
The main attraction, however, must be the much-loved "Squash Eggs", which consists of poached eggs with roast squash, garlic yoghurt, chilli butter, and coriander, all smothering freshly-baked sourdough. It's no wonder this place is so popular!
Check out Bibi's Instagram for more food inspiration.
Location: Bibi's, 14b Emorville Avenue, Dublin 8, Ireland.
1. L'Gueuleton – care for brunch under the awning?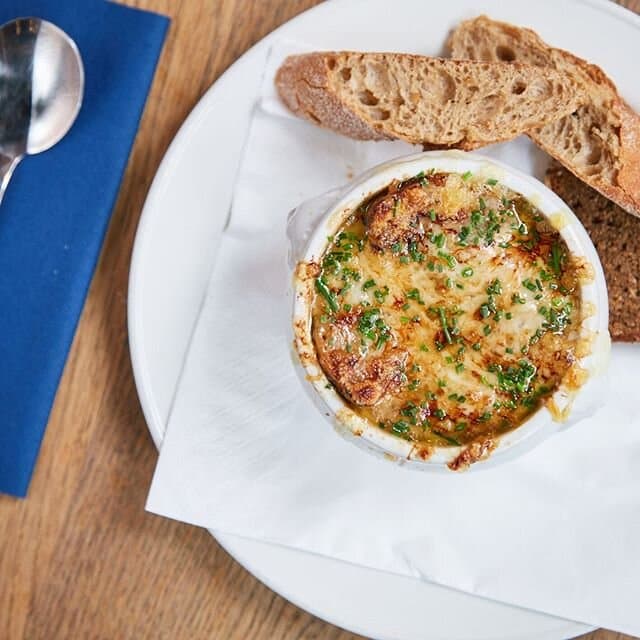 With its candy-striped awnings covering French-café-style outdoor seating, you may have passed this restaurant quite a few times, observing its chic, Parisian style, without haste. This is the best place for breakfast in Dublin.
Inherently French – meaning ageless style, effortless sophistication, utterly relaxed, and totally fabulous – L'Gueuleton is as popular for its late-night shenanigans as it is for its weekend brunch. And, we can truly say it's the finest brunch in town!
Charming and rustic in atmosphere and offering, L'Gueuleton also has a sterling bar, offering "Old World" wines and cocktails that perfectly accompany dishes like eggs florentine, the popular spicy potato hash with morcilla sausage, chorizo, fried eggs, jalapeno, and sour cream, or the black pudding caesar salad with pancetta, croutons and Poached Egg.
Book in advance as it always fills up, and prepare to be impressed.
Location: L'Gueuleton, 1 Fade St, Dublin 2, Ireland.