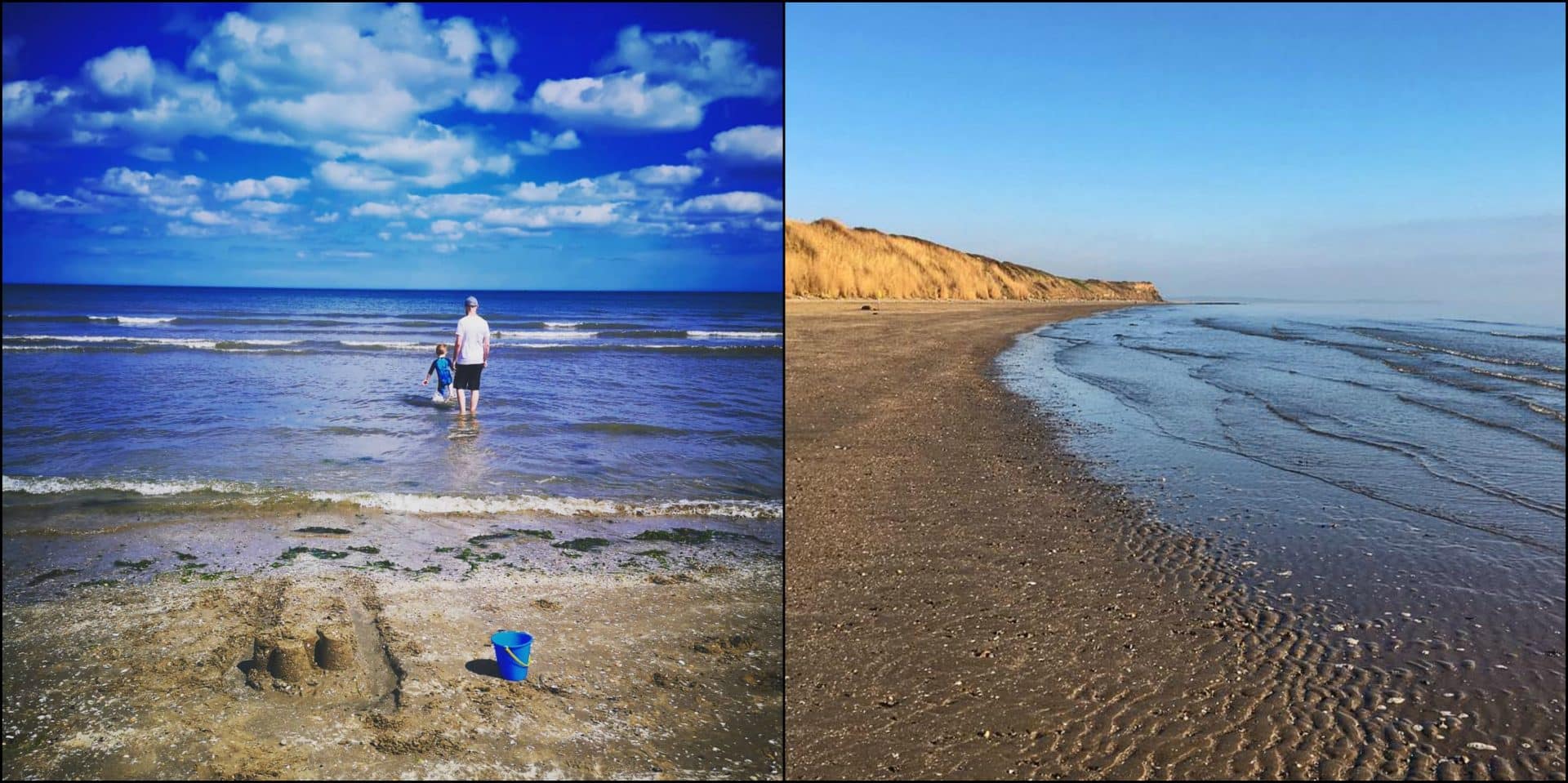 The island of Ireland is a stunning place, home to some of the most awe-inspiring landscapes—rolling green pastures, mountain ranges, fresh-water lakes, coastal towns, and of course beaches.
While fun in the sun may not be the most common association with the Emerald Isle, our beaches are pretty damn dreamy! The only thing lacking 90% of the time is our less than favourable weather.
That said, locals (due to years of conditioning) have become pretty resilient to this reality. And even though a hot day spent at the beach only comes once in a blue moon, we've learned to get on with it and enjoy the beautiful beaches of Ireland, year-round, rain or shine.
No matter what coast you choose to roam across the fair island of Ireland, you'll be met with an abundance of beaches. In fact, even some of the more unassuming locales such as County Meath can offer a little selection of sandy stretches too.
Check out the three best beaches in County Meath.
3. Gormanstown Beach
Sitting on the coastline near the Dublin border, the small seaside village of Gormanstown is accessed via car or train from Belfast or Dublin. Gormanstown Beach is a long stretch of sand that winds along the East Coast, not far from Drogheda.
This beach is a favourite of locals who love a wild and windy winter's walk. Many residents of the surrounding area bring their dogs too, although on a busier day, or when there are young kids afoot, it is advised to keep dogs on their leash.
Summer months see heavy footfall on the sands at Gormanstown Beach. Sun worshippers usually will be bathing by the masses come lunchtime, so get down early to snag a good spot of sand. Saying that, the beach is massive, so you're not likely to come into difficulty finding a place to call your own.
Cars are allowed on this beach too, so make sure to set up shop away from the trodden motor route and keep an eye on your kids, as there may be cars driving about!
2. Laytown Beach
Laytown is a seaside suburb in County Meath on the east coast of Ireland, sandwiched between County Louth and County Dublin. It's also home to one of the best beaches in County Meath.
In the little township of Laytown, local businesses and sand sit side-by-side. Ultimate access to amenities also makes this beach a favourite of families (who love to know what facilities are on-hand in case their kids need anything)! A selection of pubs, takeaways, newsagents, cafes and a playground are all in arm's reach.
The beach itself is lovely, no matter what month of the year. The dog-friendly local atmosphere makes for a warm environment—even if the sun is not shining! In the summer months, however, the place fills up with families, groups of friends, and couples by the dozen.
Watersports such as canoeing are popular in these waters too, and with an expansive stretch of sand waiting to be dominated, you can expect to cross sandcastles by the bucket load here!
1. Bettystown Beach
Bettystown is probably one of the best beaches in County Meath (if not the best!). Set in East Meath along the coastline, just South of Laytown (see #2), is Bettystown, a close-knit coastal community.
Bettystown is a popular destination for tourists as well as Irish locals due to its impressive catalogue of recreational activities and things to do.
Funtasia (an Irish amusement chain) operates in Bettystown and attracts big and little kids—as well as adults—year-round with endless entertainment. There is also a golf course and a tennis club, as well as the popular Bettystown Beach.
The vast reach of the beach offers its visitors the option to park straight on the sand, and the beach is dog-friendly too, making it super accessible to everyone. It's close to amusements, as well as eateries and other amenities, making this beach a sure shot.
In peak season, this beach can get pretty darn busy, and with all of the offerings in the area, that comes as no surprise. Arrive early to bag a good parking spot on the sand, and exercise caution when driving on the beach during busy periods.  
More useful info on Irish beaches
The 10 best and most beautiful beaches in Ireland
Top 5 beaches in Dublin you need to visit before you die
Top 10 best beaches in Northern Ireland, ranked
Top 5 best beaches in Wicklow,
The 5 best-known nudist beaches in Ireland, ranked
Top 5 most beautiful beaches in Donegal
The 3 best beaches in County Meath
The 5 best beaches in County Mayo
Top 5 best beaches in County Wexford
Top 5 best beaches near Limerick
Benone Beach: when to visit, what to see, and things to know