Could these be some of the craziest names you've ever heard for a pub? Read on to find out if you've ever visited.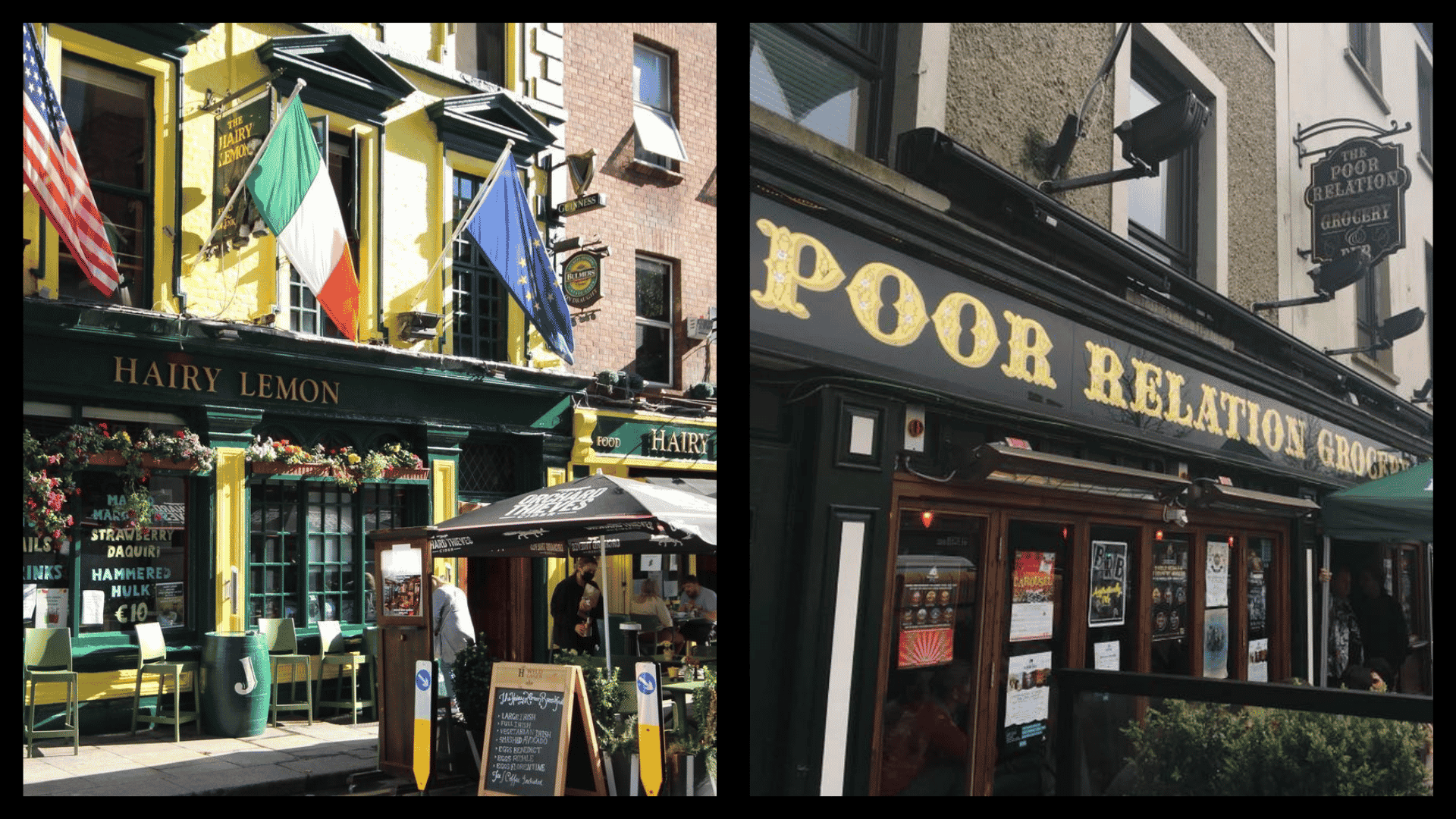 There is certainly no shortage of pubs in Ireland. In fact, it is rare to find a part of the country without a pub in the vicinity.
Then there are the pubs with the most ridiculous names, which there is also no shortage of. So let us give you a laugh.
Combing our age-old love of humour and a decent pub, we give you the 20 maddest pub names in Ireland, ranked.
20. The Salt House, Co. Galway
This has to be one of the craziest pub names unless they serve a lot of tequila!
Address: Raven Terrace, Galway
19. The Ginger Man, Co. Dublin
We heard that all redheads get free drinks in this spot. Okay, maybe not, but they should!
Address: 39-40 Fenian St, Dublin 2, D02 KD51
18. The Wind Jammer, Co. Dublin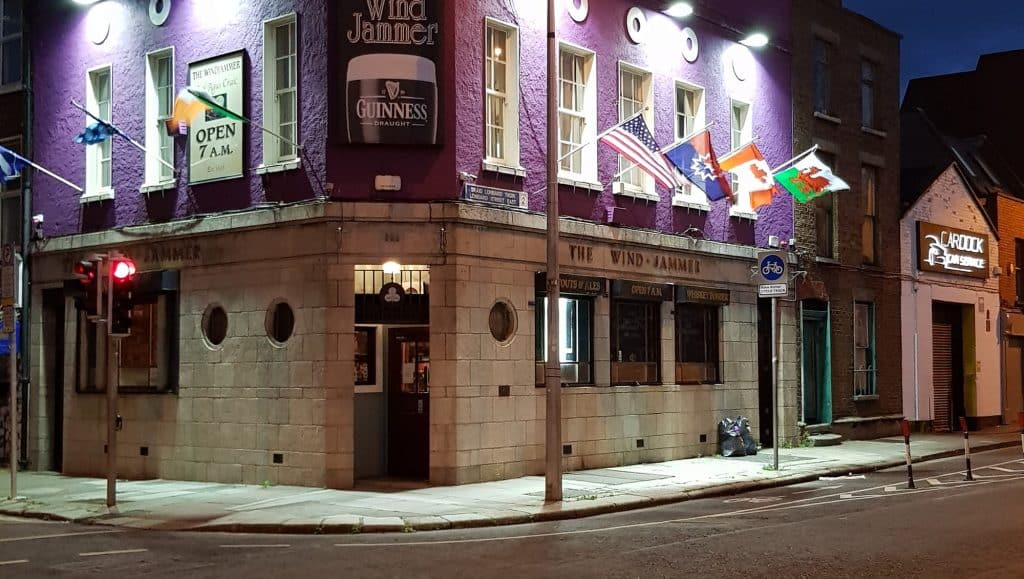 Could this be one of the maddest Irish pub names? We think so!
Address: 111 Townsend St, Dublin 2, D02 TX96
17. The Merry Ploughboy, Co. Dublin
It's no wonder there is often live trad music and a decent place for dancing, considering this Dublin pub is run by musicians.
Address: Edmondstown Rd, Rathfarnham, Dublin 16, D16 HK02
16. The Front Door Pub, Co. Galway
With five bars across two floors, this is the place to be, but you MUST enter through the front door. Maybe?
Address: 8 Cross Street Upper, Galway, H91 YY06
15. J. J Houghs Singing Pub, Co. Offaly
We've heard that your singing must be 'Offaly' good if you want to get in here.
Address: JJ Hough's Singing Pub, Main St, Curraghavarna, Banagher, Co. Offaly, R42 E240
14. The Mighty Session, Co. Kerry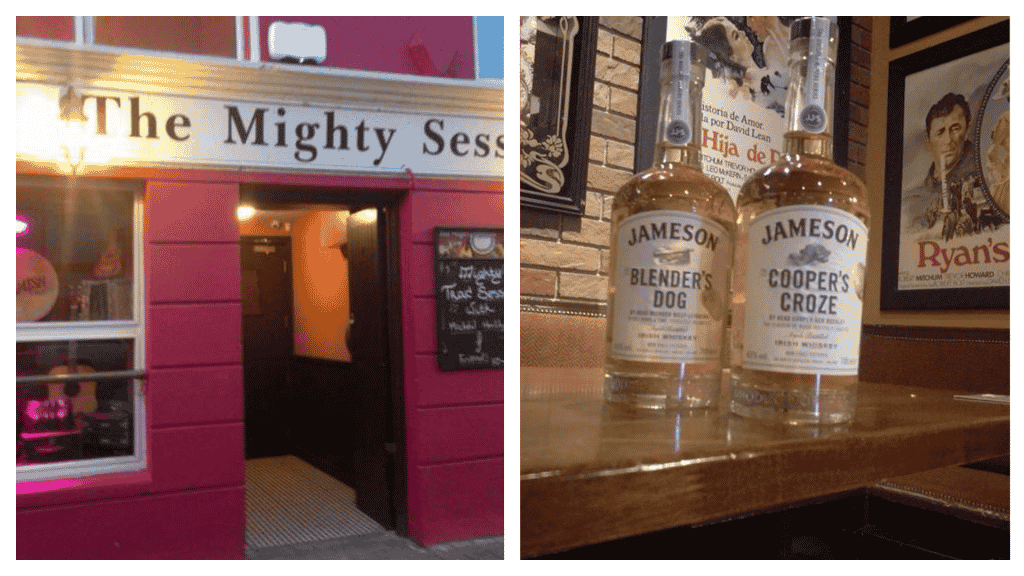 This Dingle favourite is definitely the place for a session to be had.
Address: Lower Main Street, Dingle, Co. Kerry
13. The Bottom of the Hill, Co. Dublin
This pub was, in fact, at the bottom of the hill, so there is some truth to its mad name!
Address: Finglas South, Dublin
12. The Filthy Quarter, Co. Antrim
Filthy McNastys at The Filthy Quarter. Isn't this the filthiest name you've ever heard?
Address: 45 Dublin Rd, Belfast
11. The Squealing Pig, Co. Monaghan
This is a pub name you certainly won't forget!
Address: The Diamond, Roosky, Monaghan
10. The Snailbox, Co. Meath
Believe us when we tell you that it is much bigger here than the name suggests.
Address: Kilmoon, Ashbourne, Co. Meath
9. Tom & Jerrys, Co. Limerick
This Limerick city pub may be closed now, sadly, but it doesn't mean it didn't have one of the maddest pub names in Ireland at one time.
Address: 3 Lower Glentworth St, Limerick, V94 W6HF
8. Murphys Law, Co. Westmeath
Renowned for its award-winning bar food and great service, this Midlands pub is a must-visit.
Address: 23 Mardyke St, Athlone, Co. Westmeath, N37 R5V9
7. The Bloody Stream, Co. Dublin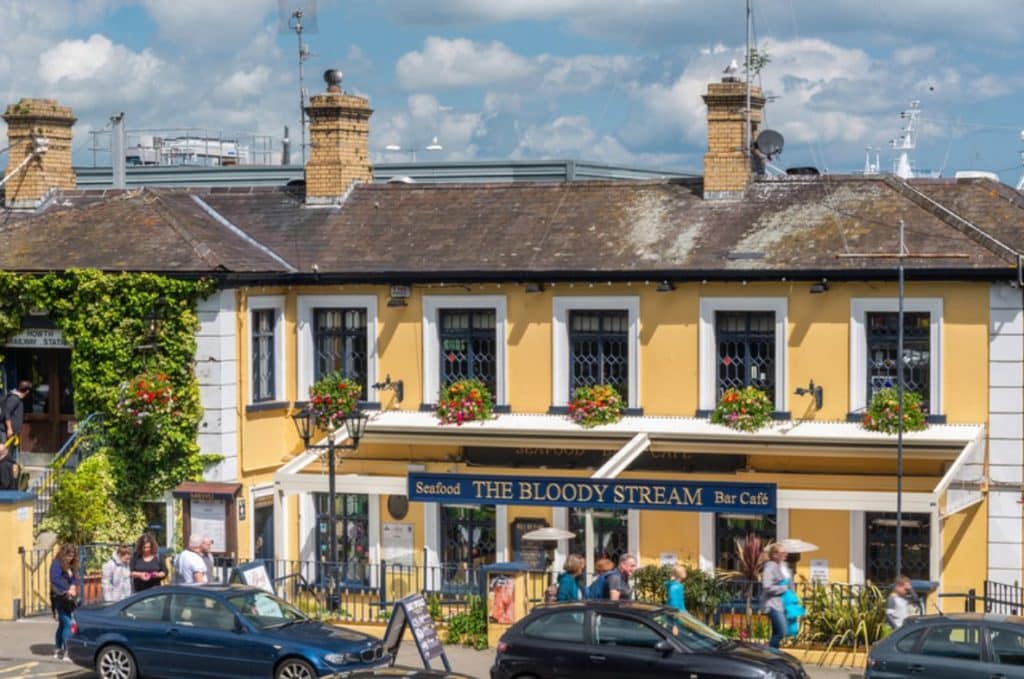 Don't let the name put you off. It is a rather cosy place with no bloody stream nearby.
Address: Howth Railway Station, Howth, Dublin
6. The Fighting Cocks, Co. Carlow
You won't find any fighting cocks here, we hope!
Address: Templepeter, Co. Carlow
5. The Poor Relation, Co. Cork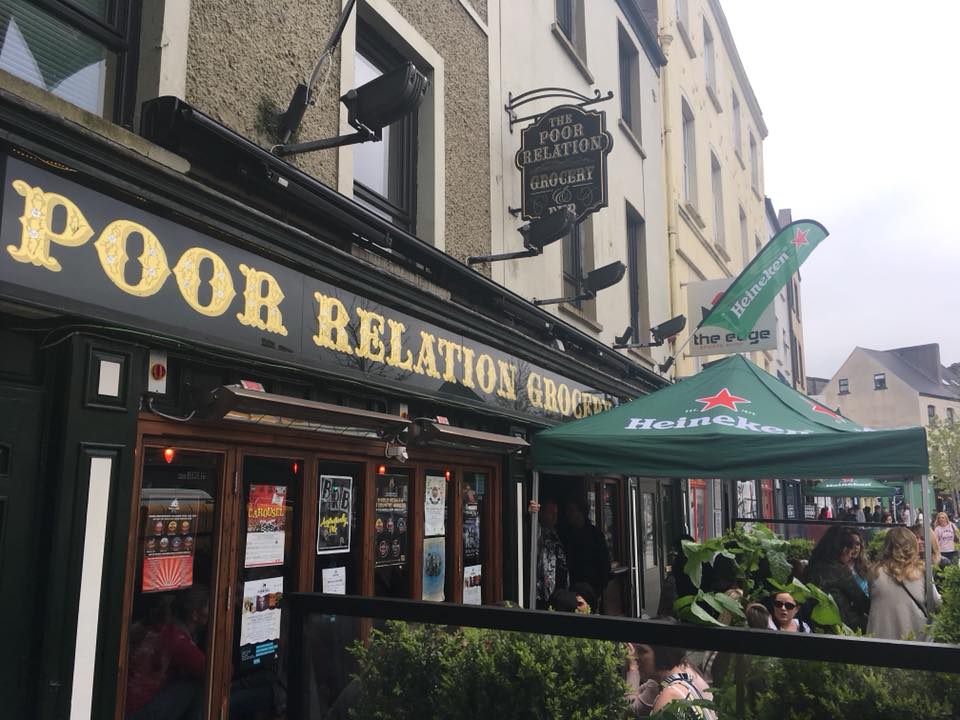 This may be the spot to take your poor relations when they come to visit, or maybe there is another reason for having one of the maddest pub names in Ireland?
Address: 19 Parnell Pl, Centre, Cork
4. Gravediggers, Co. Dublin
The name alone makes it sound creepy, but this is the spot to be for homecooked food and real Irish charm on the north side of the city.
Address: 1 Prospect Square, Glasnevin, Dublin, D09 CF72
3. The Blue Loo Pub, Co. Cork
One of the best pubs in Cork, and with one of the maddest pub names in Ireland, you need to check this out and see if their loos are, in fact, blue.
Address: Main street, Monteensudder, Glengarriff, Co. Cork
2. The Hole in the Wall, Co. Dublin
This pub lies on the outskirts of Phoenix Park and is more than just a hole in the wall, with live music and epic craft beer.
Address: 345-347 Blackhorse Ave, Phoenix Park, Dublin 7, D07 K5P5
1. The Hairy Lemon Co. Dublin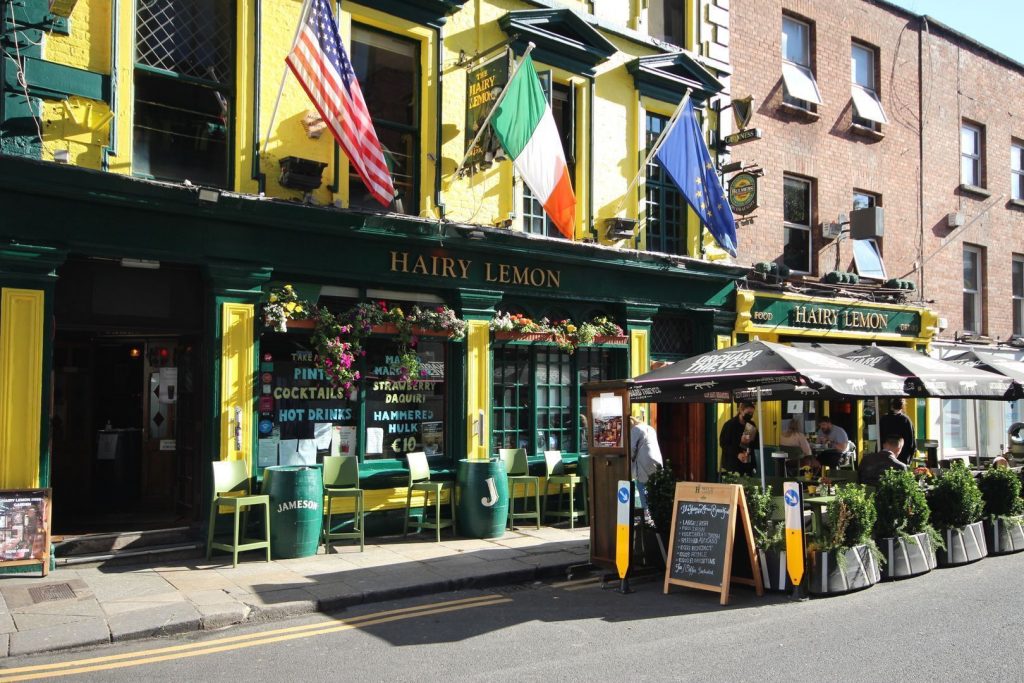 This Dublin pub has one of the maddest pub names in Ireland, without a doubt, and is famous for being the film location for The Commitments in 1991.
Address: Stephen Street Lower, Dublin 2
We bet these owners had a right laugh coming up with these pub names, which are definitely some of the maddest pub names in Ireland that we've heard of.
Other notable mentions
The Sky & the Ground: The Sky & the Ground is a family-run pub in Co. Wexford. We think this is a pretty random pub name.
The Brazen Head: This pub in Merchant's Quay in Dublin has a funny name because it was named after late medieval scholars, such as Roger Bacon, who had developed a reputation as wizards.
FAQs about the maddest pub names in Ireland
What is the maddest Irish pub name outside of Ireland?
We've heard some crazy Irish pub names from across the world, from The Dog's Bollix in Auckland, The Randy Leprechaun in Alicante, Tipsy McStaggers in Michigan and many, many more.
How many pubs are there in Ireland?
According to the most recent statistic, there are currently just over 7,000 pubs in Ireland.
Are they called pubs or bars in Ireland?
Both! You'll hear people referring to them as both pubs and bars. Either way, it's somewhere to get a pint.
Get featured on Ireland Before You Die
Do you want to get your Irish business more online exposure? Especially to those interested in travelling the best places in Ireland? Then why not get a dedicated feature on Ireland Before You Die. Find out more 
here.