Want to watch a great Irish film but dread the never-ending scroll through a streaming site? We've got you covered with the best Irish movies on Netflix and Amazon Prime right now.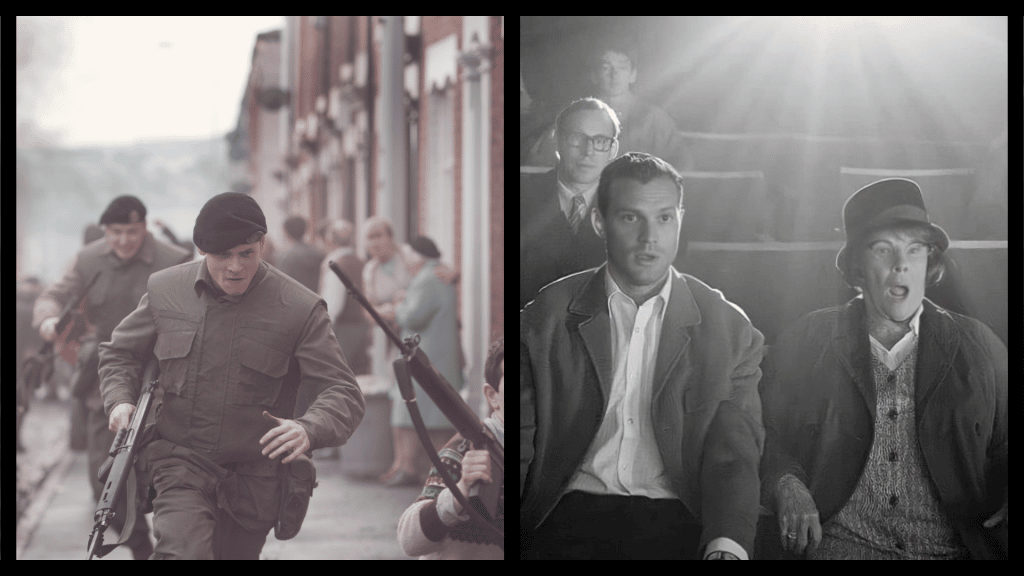 Scroll through Netflix and Amazon Prime no more. If you are looking for an incredible Irish film to watch, look no further.
From war films to comedy dramas, we're going to outline what we think are the best Irish movies on Netflix and Amazon Prime right now.
20. Handsome Devil, Netflix – an unlikely friendship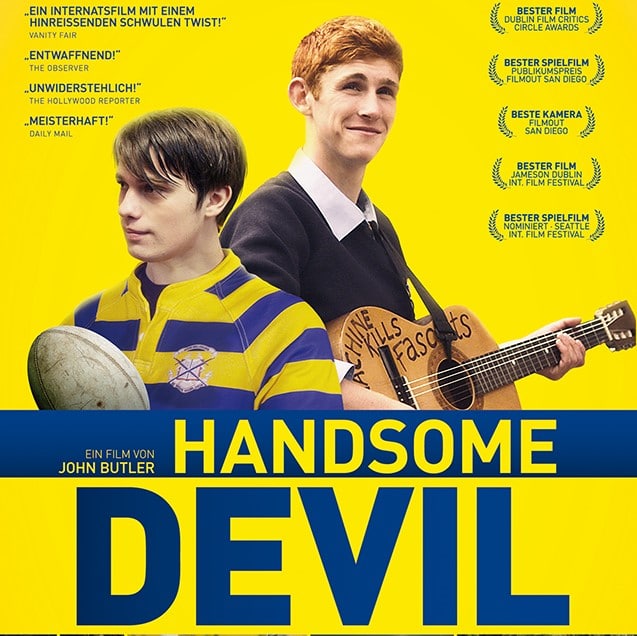 Handsome Devil is a 2018 coming-of-age story by Irish director and screenwriter John Butler. The film follows the unlikely friendship that blossoms between a 'loner' and a top athlete at a rugby-obsessed boarding school.
The film is about gay friendship and puts a very different spin on classic Hollywood stereotypes around this.
19. The Journey, Amazon Prime – two opposing politicians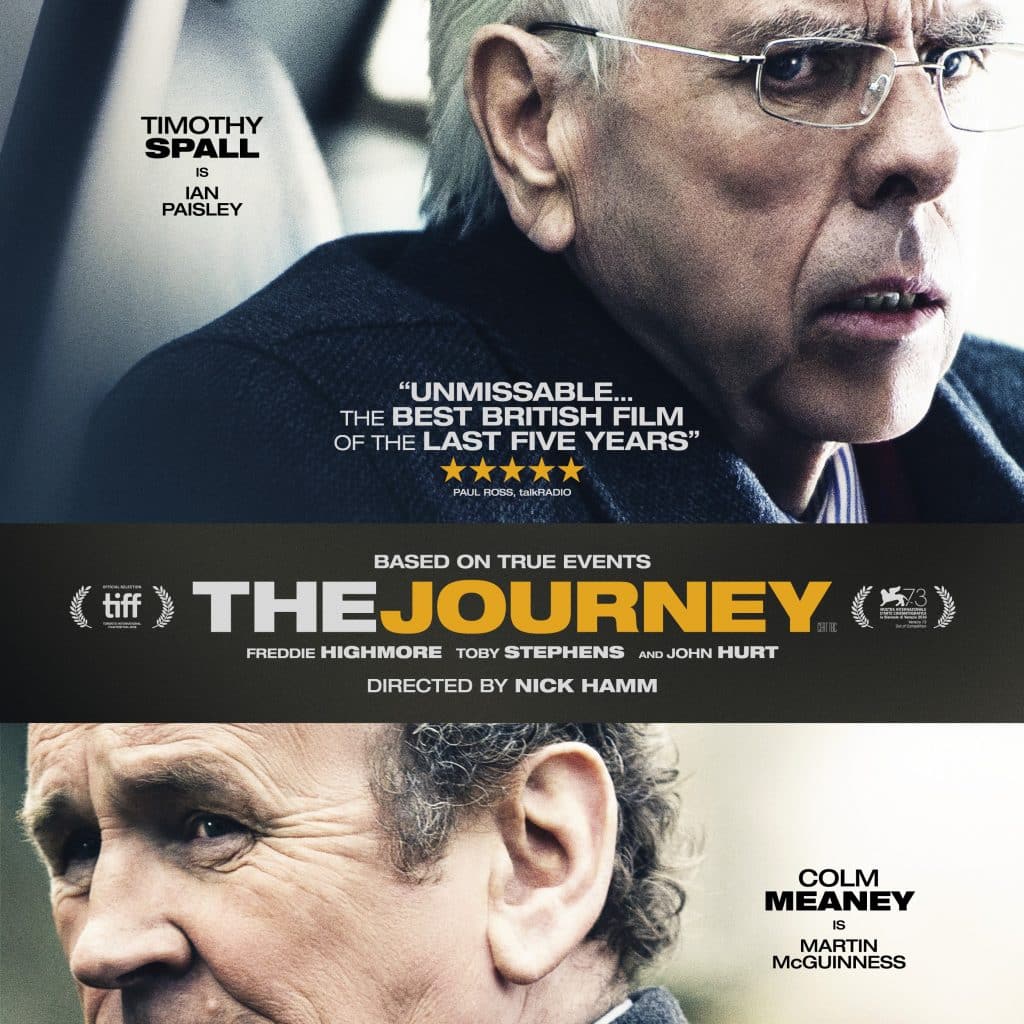 The Journey comes from Belfast director Nick Hamm.
The film is a fictional account of the true story of how political enemies in Northern Ireland, Ian Paisley and Martin McGuinness, formed an unlikely political alliance during a car ride together.
18. Black 47, Amazon Prime – a film about the famine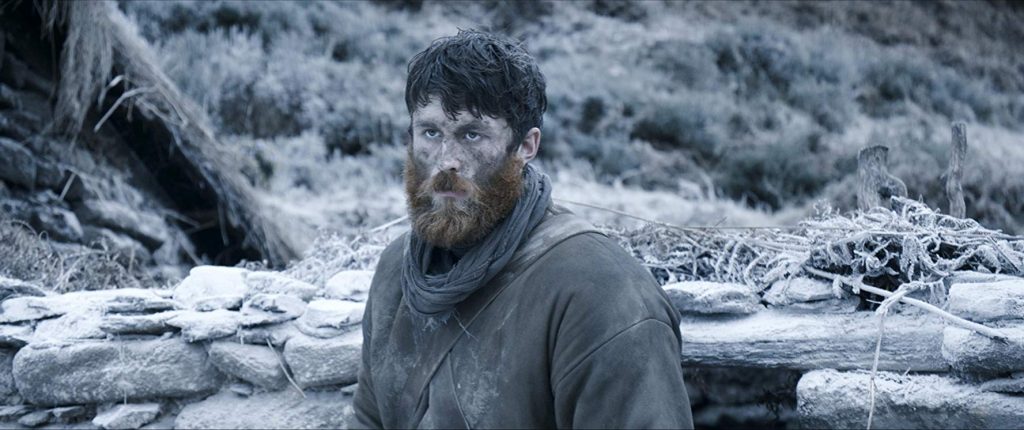 Black 47 is a 2018 film set in Ireland during the Great Famine. The drama film follows an Irish Ranger who has been fighting for the British abroad and his decision to abandon his post and return home.
The film's name Black 47, comes from the phrase used to describe the worst year of the famine, 1847.
17. The Last Right, Amazon Prime – one that makes you laugh and cry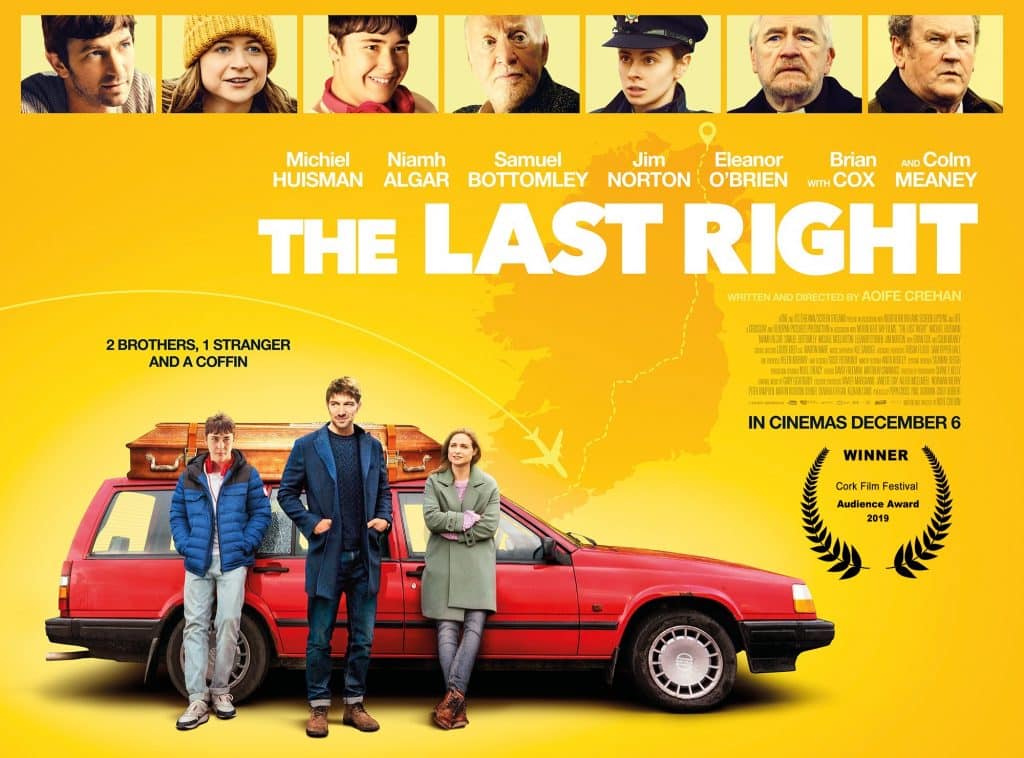 The Last Right tells the story of one man's fateful exchange during a flight from New York to Ireland.
During this exchange, he is somehow roped into transporting the body of a complete stranger in an environmentally friendly cardboard coffin from his home in Clonakilty to Rathlin Island.
16. Sing Street, Amazon Prime – a coming-of-age drama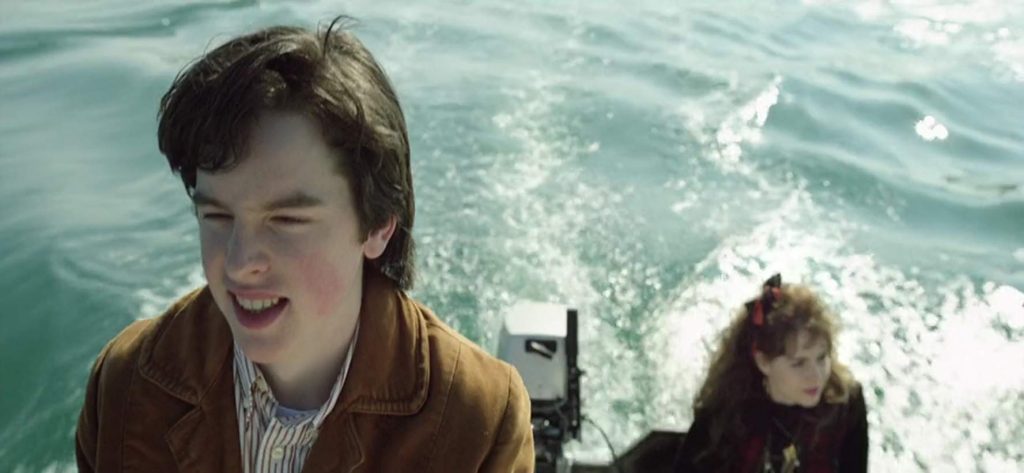 Sing Street is a coming-of-age comedy-drama inspired by director John Carney's experiences.
The story follows a young boy in Dublin and his journey in starting a band and writing original songs to impress a girl he likes.
15. Cardboard Gangsters, Netflix – gangsters in Dublin's Northside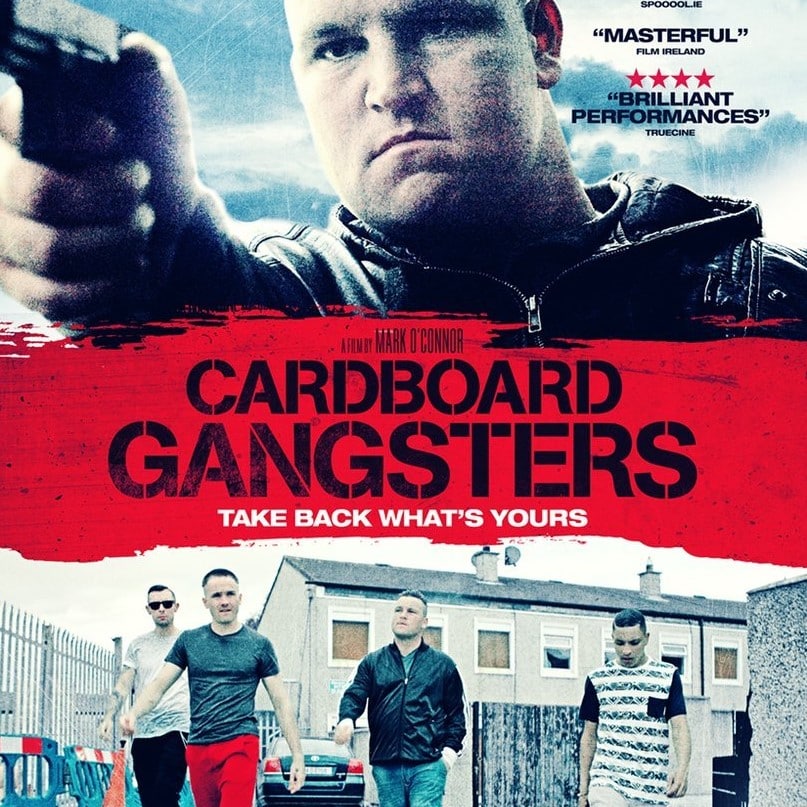 Starring John Connors, Cardboard Gangsters is an Irish crime film that follows a group of friends from Dublin's Northside who attempt to take control of their small Irish town's drug trade. This is one of the best Irish gangster movies available to stream right now.
14. Deadly Cuts, Netflix – funny but kind of scary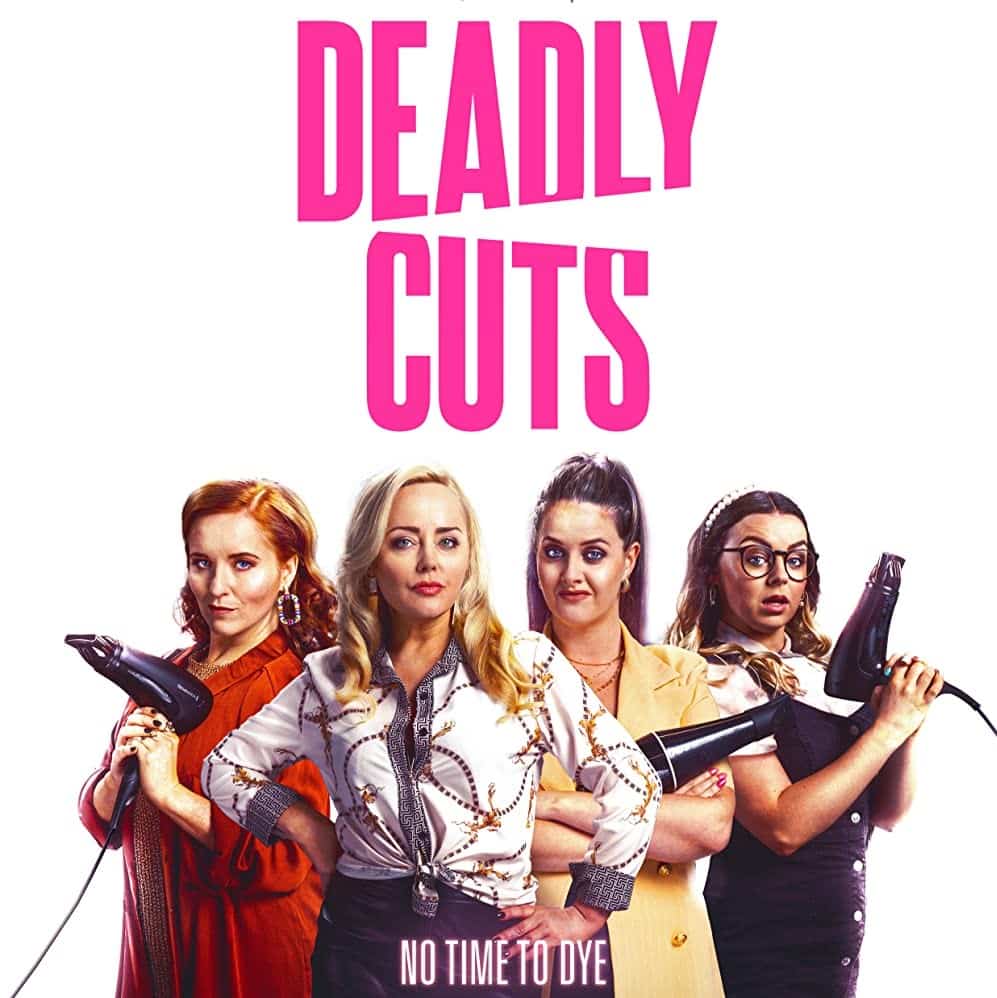 This film is a dark comedy set in a small Dublin suburb where everyone knows everyone.
If you're looking for a light-hearted, funny but kind of scary drama where hairdressers turn vigilante, Deadly Cuts is for you.
13. Brooklyn, Amazon Prime – searching for a better life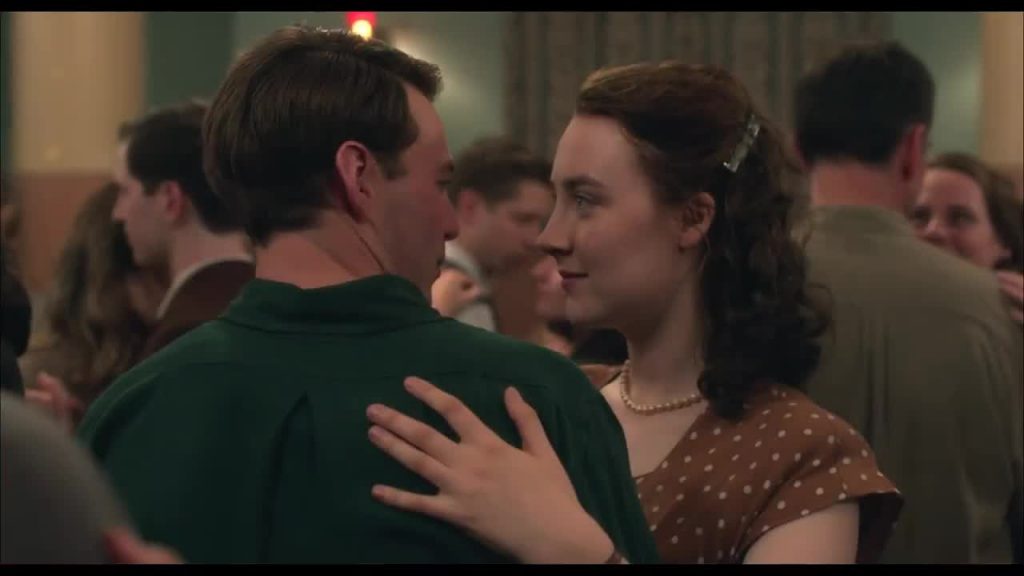 Saoirse Ronan stars in this period drama about a young Irish woman who travels to Brooklyn, New York, in search of a better life.
In America, she finds love, but tragedy strikes back home.
12. The Quiet Man, Amazon Prime – John Wayne and Maureen O'Hara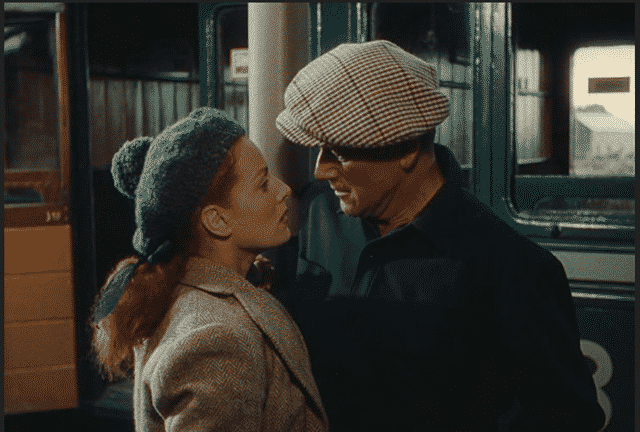 Starring John Wayne and Maureen O'Hara, The Quiet Man is a romantic comedy-drama by John Ford that tells the story of a boxer returning to Ireland from America after accidentally killing an opponent in the ring.
Filmed in Cong, County Mayo, and County Galway, be ready for questionable Irish accents in this one.
11. A Bump Along the Way, Amazon Prime – a hilarious drama set in Derry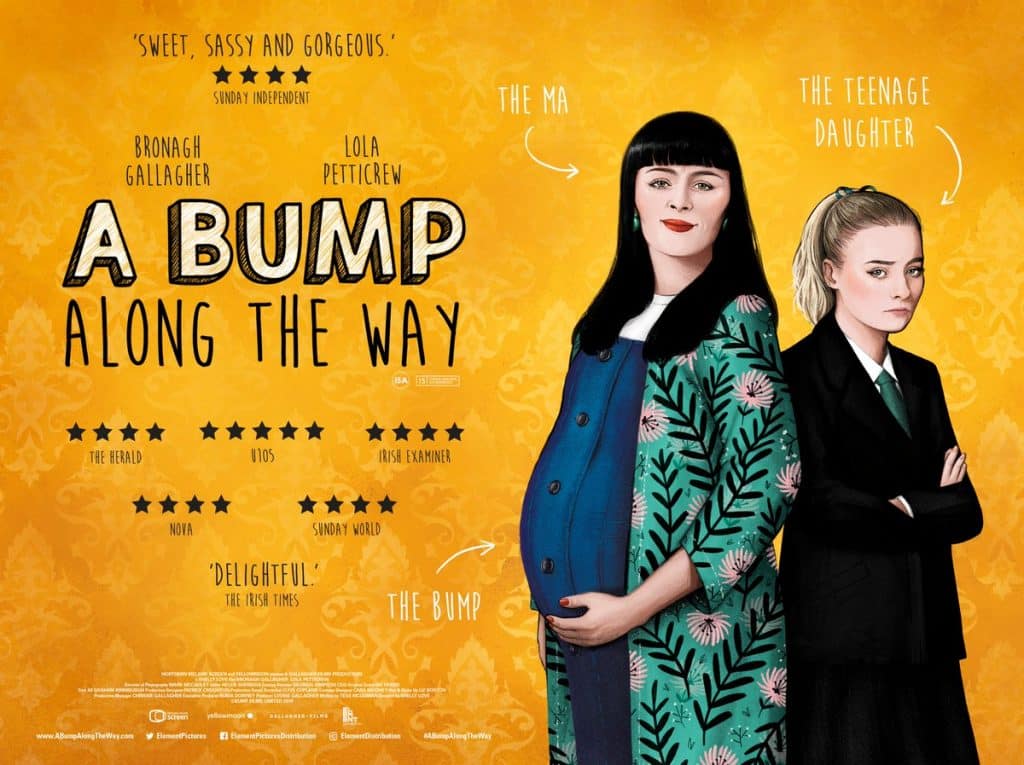 A Bump along the Way is a hilarious Irish movie starring Derry Girl Bronagh Gallagher.
The film follows the story of Pamela, a 44-year-old single mum who gets pregnant after a one-night stand. If you're looking for a light-hearted Irish drama, go find this film on Amazon Prime now!
10. '71, Netflix – the Troubles in Northern Ireland
Set in Northern Ireland, '71 tells the story of young British soldier Gary Hook, played by Jack O'Connell, as he is accidentally abandoned by his military unit during a riot.
He must try to survive as he navigates his way through the streets of Belfast.
9. Hunger, Amazon Prime – a historical drama of a dark time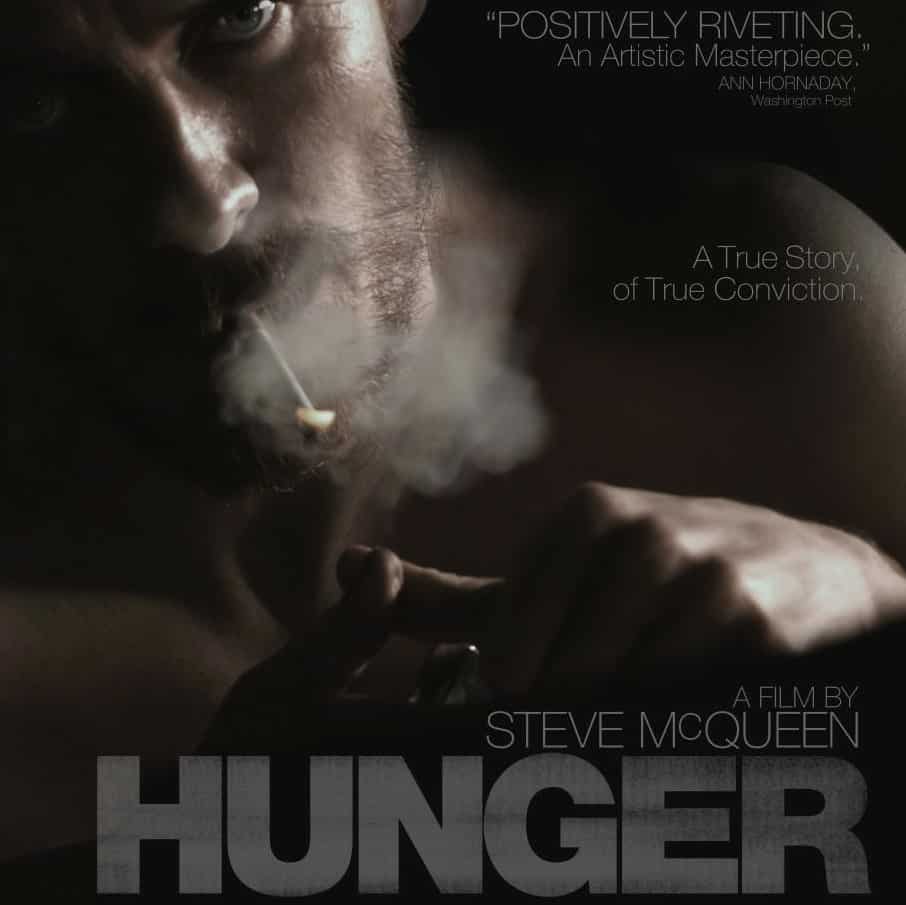 Hunger is a 2008 historical drama feature film about the true events of the 1981 Irish hunger strike. Michael Fassbender plays the famous Bobby Sands.
Sands was one of many prisoners who first participated in the "dirty protest" in pursuit of recognition as political prisoners. He was the first one in the group to die as a result of the hunger strike.
8. The Guard, Netflix – the FBI vs a small-town Irish cop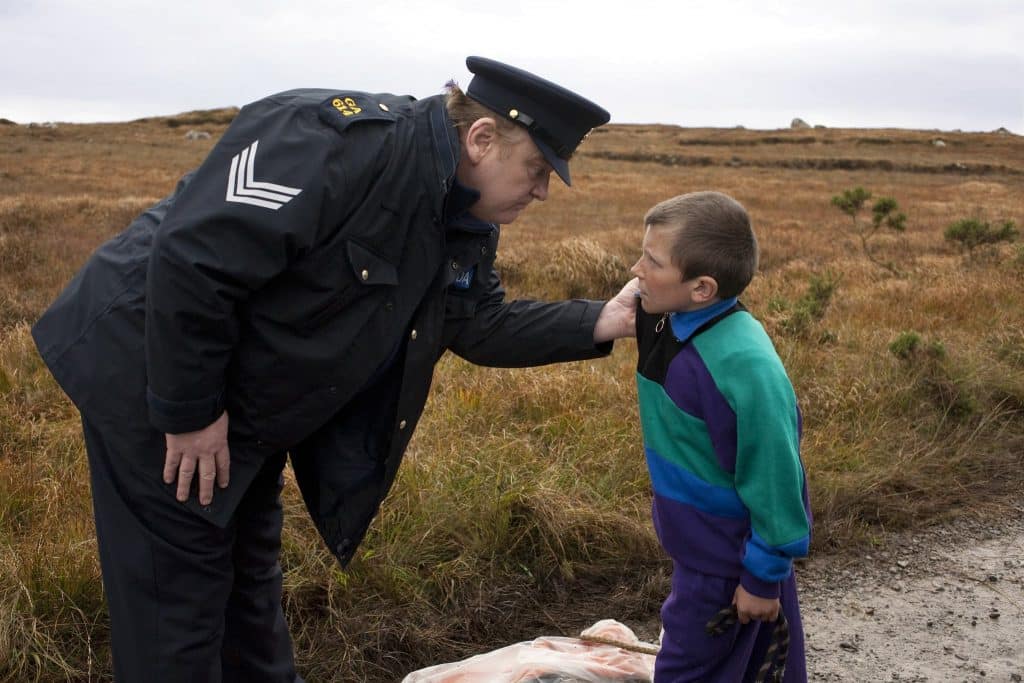 This comedy buddy cop movie stars Brendan Gleeson and Don Cheadle.
It follows a stern FBI agent who has to deal with a small-time, disrespectful Irish police officer when he travels to a remote part of Ireland to investigate a drug-trafficking case.
7. Once, Netflix – a love story in Dublin
Once is a romantic drama film starring frontman for The Frames, Glen Hansard.
The story focuses on a girl from the Czech Republic who meets a busker in Dublin. The pair fall in love and relay their love through their music.
6. Bloody Sunday, Amazon Prime – a devastating day in Ireland's history
Starring James Nesbitt, Bloody Sunday follows the true story of activist Ivan Cooper as he leads a protest march in Derry on 30 January 1972 against the law on preventive detentions.
As a devastating result, the British army attacked and killed 13 unarmed protestors. A very important film reflecting a dark part of Ireland's history, this is certainly one of the best Irish movies on Netflix and Amazon Prime right now.
5. Belfast, Amazon Prime – an Oscar-winning film
That's right, Kenneth Branagh's 2021 Belfast is available to rent on the Amazon Prime streaming service.
The semi-autobiographical film received much critical acclaim upon its release. It chronicles the life of a young boy and his family as they navigate the troubling times of the late 60s in Belfast.
4. In the Name of the Father, Amazon Prime – the story of Gerry Conlon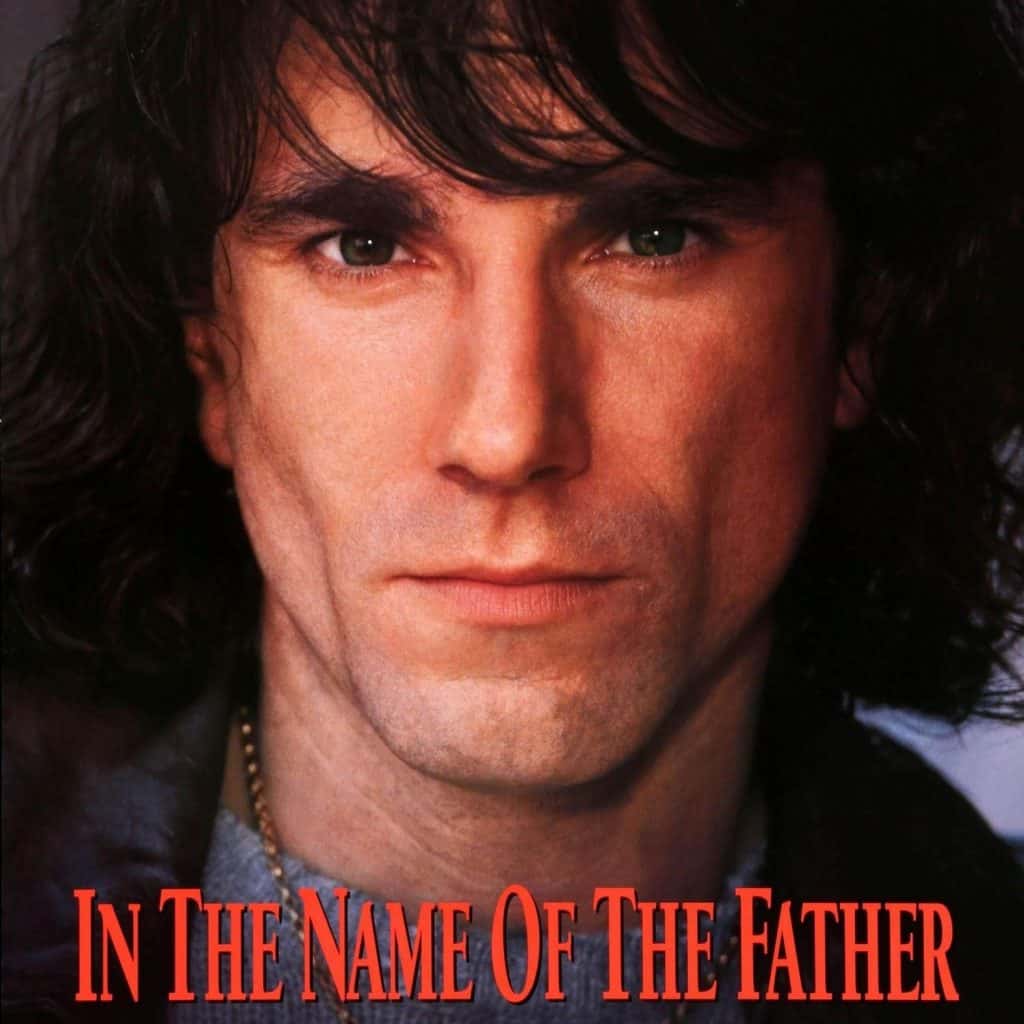 In the Name of the Father, directed by Jim Sheridan, tells the true story of Gerry Conlon, an Irish man known for being one of the Guilford Four.
He spent 15 years in prison, along with his father, Giuseppe, after being wrongly convicted of being a Provisional IRA bomber.
3. In Bruges, Netflix – hilarious but dark film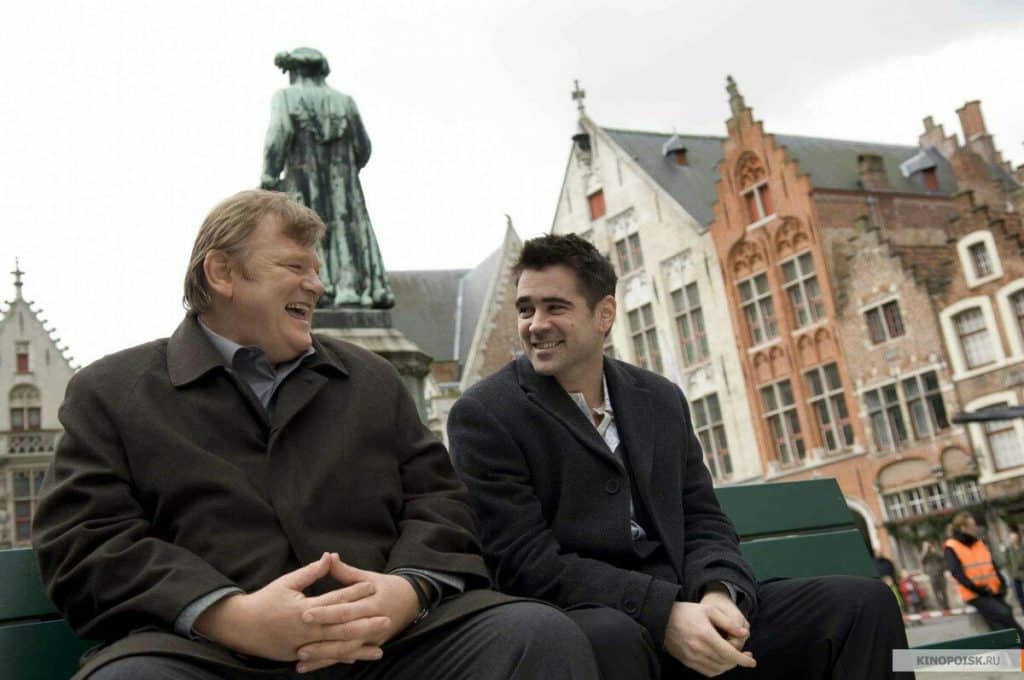 In Bruges is a dark comedy crime film starring Colin Farrell and Brendan Gleeson as two Irish hitmen in hiding.
Ralph Fiennes plays their constantly enraged boss, who orders one to stab the other in the back. This hilarious film, written and directed by Martin McDonagh, was shot on location in Bruges, Belgium.
2. Michael Collins, Amazon Prime – a film about the Irish revolutionary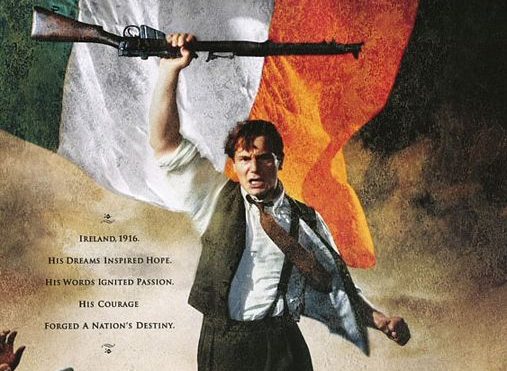 Directed by Neil Jordan, Michael Collins is a 1996 biographical drama war film that tells the story of Irish revolutionary Michael Collins.
Liam Neeson plays Collins in the film as he fights to motivate the National Army to fight during the Irish Civil War.
1. The Wind that Shakes the Barley, Amazon Prime – one of the best Irish films of all time
The Wind that Shakes the Barley is a 2006 war drama film directed by Ken Loach and starring Cillian Murphy. It depicts the very real violence that took place during the Irish War of Independence from 1919 to 1921 and the Irish Civil War from 1922 to 1923.
The story follows two brothers from County Cork who join the IRA to fight for independence from the United Kingdom. This movie is certainly one of the best Irish movies on Netflix and Amazon Prime right now.
Notable mentions
Evelyn, Amazon Prime: Evelyn follows the life of Desmond Doyle after his wife leaves him on Christmas Eve.
P.S. I Love You, Netflix: This is an American romance film set in Ireland, including County Wicklow. It stars Hilary Swank and Gerard Butler with a questionable Irish accent. Have the tissues at the ready.
FAQs about the best Irish movies on Netflix and Amazon Prime right now
What is the most successful Irish movie ever?
Some of the most successful Irish movies of all time include The Wind that Shakes the Barley and The Commitments.
What is trending on Netflix Ireland?
The top two shows on Netflix Ireland today, 6 July 2022, are Stranger Things season four and The Umbrella Academy season three.
What's the best Irish film on Netflix?
It depends on the genre. However, if you're in the mood for a dark comedy, In Bruges is a great Irish film on Netflix.