In the last few decades, Ireland has emerged as an unlikely mecca for surfers from around the world.
It seemed fitting that we should put a brief guide together to explore the best places to visit to suit your experience. Here is the Top 12 spots surfing enthusiasts should check out.
 12. Strandhill, Co. Sligo (Difficulty: Beginner)
Strandhill is generally considered to be one of the best beach breaks in the country and over the years has consistently produced Ireland's top surfers.
If you have never surfed and would like to try, you can take a lesson with one of our great local surf schools where all equipment is provided. Suitable for Beginners.
11. Enniscrone, Co Sligo (Difficulty: Beginner)
This beautiful Sligo beach is the ideal location for all types of surfers.  The beach is a 5km strand and has a really good surf school, The North West Surf School, which runs a selection of surf programmes for surfers of all ability and age. Enniscrone is an ideal place to learn to surf as it is 5km long, sandy and safe.
 10. Ballybunnion, Co. Kerry (Difficulty: Beginner)
Ballybunion is recognised as one of north Kerry's best surf spots for the last 20 years. Its picturesque location and world-class surf breaks will ensure your trip to Ballybunion will be one you will never forget! This area is suitable for beginners and there is a great surf school here.
9. Tramore, Co. Waterford (Difficulty: Beginner)
Waterford's gorgeous Copper Coast is fringed with sandy beaches, including Bunhahon. Terrific Tramore is a centre of surfing around here and it's perfect for beginner and intermediate alike.
 8. Inch Beach, Co. Kerry (Difficulty: Beginner)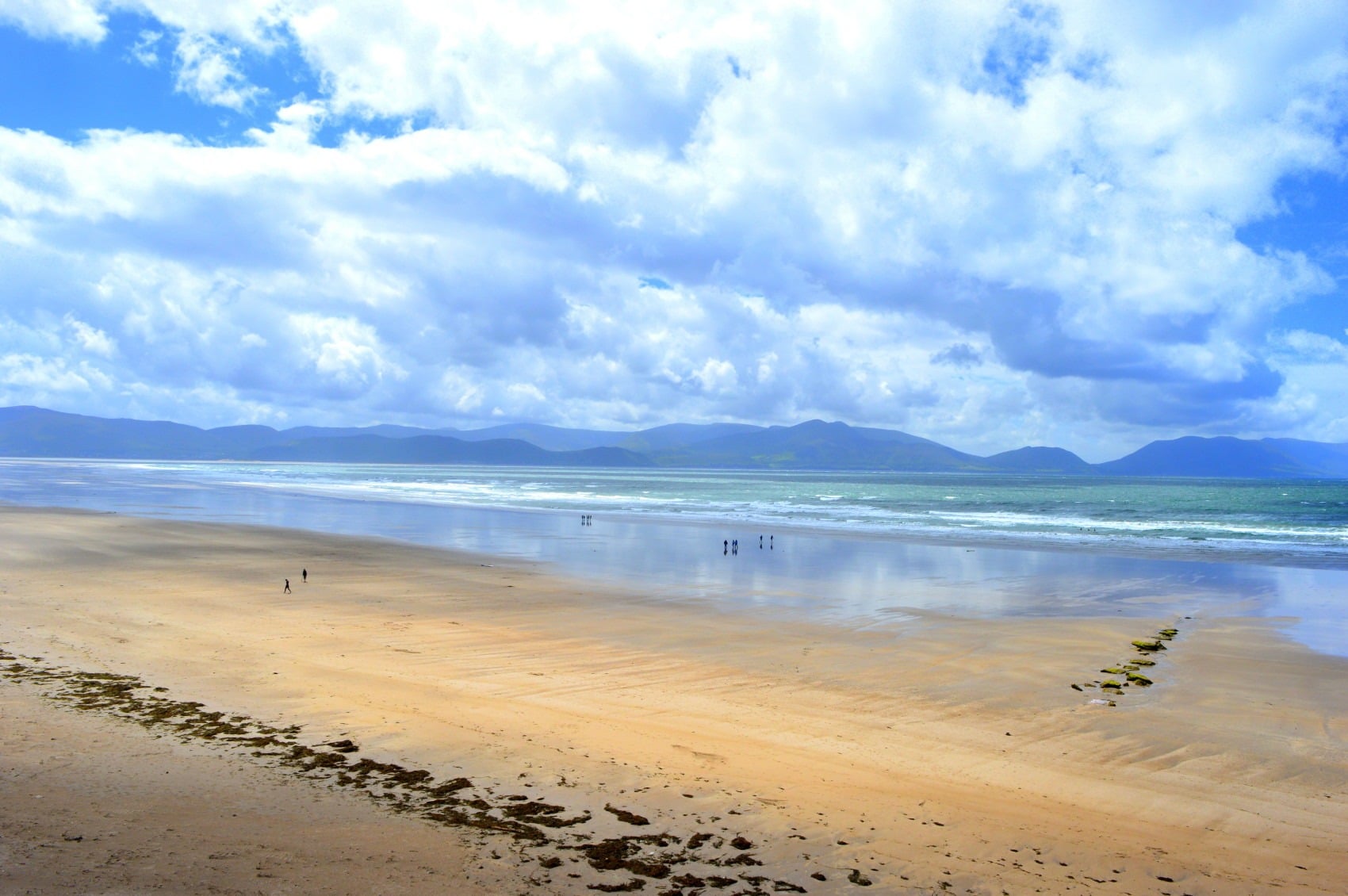 This beautiful beach was made famous by the film 'Ryan's Daughter' in 1969. It is easily accessible for surfers with a decent sized car park. It is a beach suitable for beginners.
7. Portrush, Co. Antrim (Difficulty: Beginner) 
Often described as the centre of Northern Ireland's surfing scene. Produces good quality beach breaks for surfers of all standards This place is also a popular destination for bodyboarders.
6. Castlefreke, Co. Cork (Difficulty: Beginner)
Home to a long peeling right-hander with barrelling sections, which is much like the waves in France. This is an intermediate surfing location with excellent rips. Gets crowded with beginners and locals at weekends.
5. Belmullet, Co. Mayo (Difficulty: Beginner)
The "Black Shore" at Elly Bay, near Belmullet, is recognised as one of the premier surf beaches in Mayo. This beach is ideal as it doesn't tend to get overcrowded. It has a variety of waves to suit all types of surfers.
4. Tullan Strand, Bundoran, Co. Donegal (Difficulty: Intermediate)
Tullan strand is close to Bundoran in County Donegal and is one of the best beaches in Ireland for surfing, as it catches a lot of swell. Even if there are no waves at other breaks, Tullan can still be two foot and clean. Be prepared for company as this is a beach that can get crowded. Suitable for intermediate level surfers.
3. Lahinch, Co. Clare (Difficulty: Intermediate)
In May 2006, 44 surfers managed to make a new world record by riding one small wave at Lahinch. This beach provides a wide variety of waves and conditions for all types of surfers. However, there can be dangerous currents here so surfers need to be careful. This beach is suitable for intermediate level surfers.
2. Easkey, Co. Sligo (Difficulty: Expert)
The Irish surfing association established its headquarters here in 1995 in the Easkey Aurf and Information Centre. The waves here break over rocks rather than sand which makes waves hollowed and faster than beach breaks. This is a beach suitable for experienced surfers.
1. Mullaghmore, Co. Sligo (Difficulty: Legendary)
This beautiful part of the country was named one of the best surfing spots in the world by Lonely Planet in 2013. The waves here are absolutely massive – up to 15 meters high. There are also high winds and choppy surfaces can present obstacles. This location is suitable for expert level surfers.
Here is an example video of what you can expect at Mullaghmore:
Pages 1 2