Sure enough, Ireland is world-famous for its beer, so here are the twelve best Irish beers that everyone should try in Ireland.
Yes, Ireland may be renowned for being the home of the black stuff. Many will expect it to be top of the list, but there are plenty more Irish-made beers, that everyone needs to try.
Whether you're a fan of lager, stout, IPA, sweet beer, sour beer, or red ale, we've got something for you. Ireland is an ever-expanding connoisseur of Irish beer brands, macro breweries, independent breweries, and a growing Irish craft beer scene, this is just a tip of the iceberg.
Modern Irish beers are not only becoming incredibly popular in Ireland, but the world is quickly catching on. On that note, here are the twelve best Irish beers and Irish lagers everyone should try in Ireland.
IB4UD's top 5 facts about the Irish brewing industry
Ireland is home to numerous traditional breweries known for producing distinctive styles of beer, such as stouts, red ales, and Irish lagers.
The Irish pub culture plays a significant role in promoting and celebrating the country's brewing industry, with pubs often stocking local craft beers as well as popular stouts and lagers.
Smithwick's Brewery in Kilkenny is one of Ireland's oldest operating breweries, tracing its roots back to the 14th century.
The Irish brewing industry has experienced a craft beer revolution in recent years, with a surge in the number of independent breweries and microbreweries across the country.
The country's brewing sector is a significant contributor to Ireland's economy, generating employment opportunities and attracting tourists.
12. Beamish Irish Stout – an extensive history of brewing from one of the most historic Irish breweries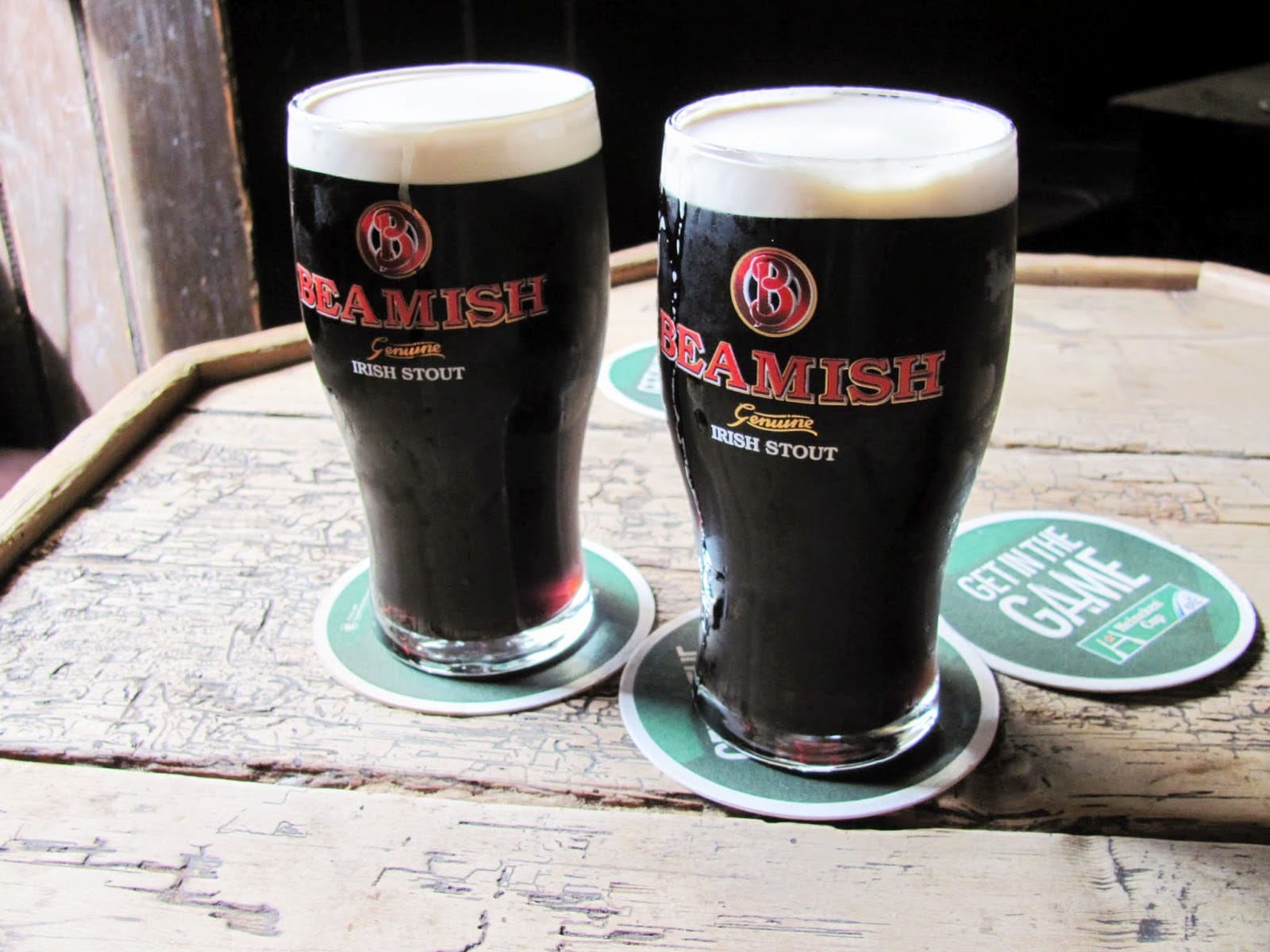 With comforting flavours of dark chocolate and coffee, this original Irish stout (before Guinness) is served almost everywhere in the country.
It has been around since the 1800s and is still one of the traditional favourites and one of the most popular beers in Ireland.
11. McGargles Francis' Big Bangin' IPA – a forerunner on the Irish craft beer scene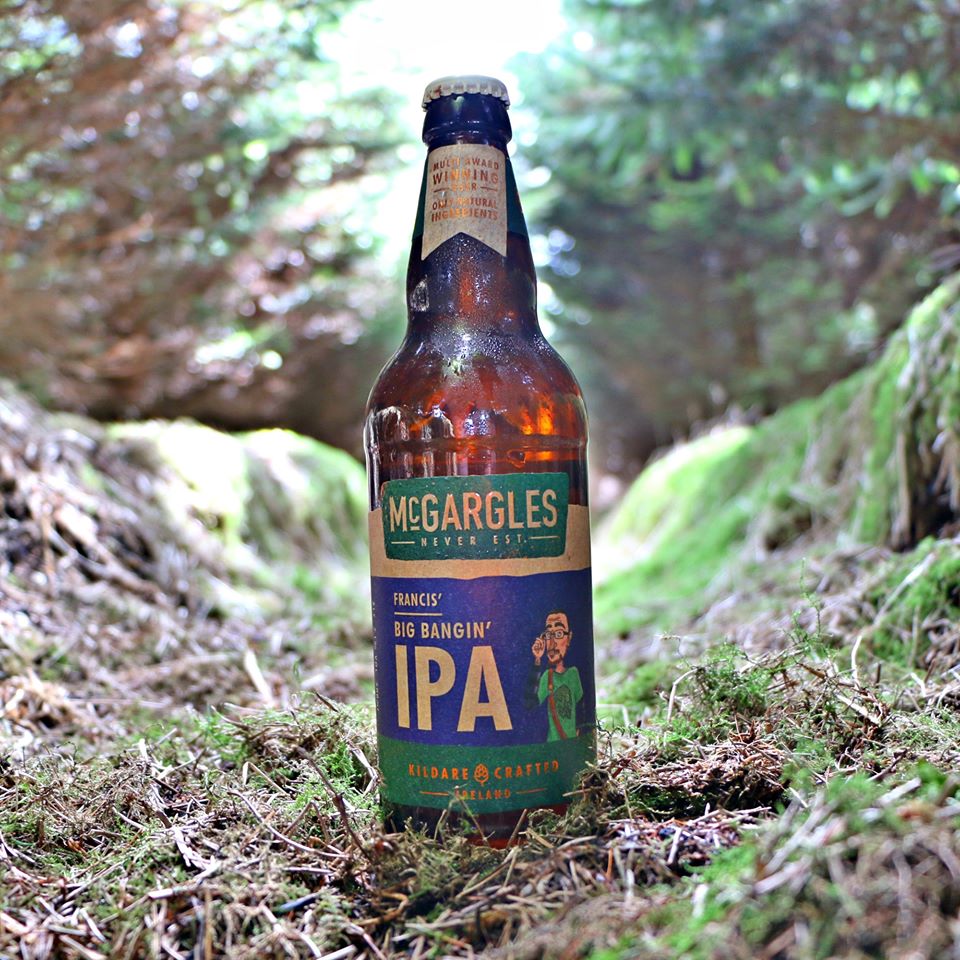 Irish craft beers can be found all across the Emerald Isle now. However, McGargles were the first on the Irish craft beer industry with their impressive range of beers.
With aromas of orange, grapefruit, and pine, this fruity beer has won many awards, and it's no surprise why its so popular among beer drinkers.
This is a beer made with a modern take on the US IPA style, and it sure is winning in our books! Hands-down one of the best Irish beer brands you should try.
10. Kilkenny Irish Cream Ale – incredibly smooth and flavourful
Kilkenny Irish Cream Ale is a classic ale with a creamy texture and definite flavours of roasted nuts, toffee, and caramel.
As one of the favourite beers among people in Ireland, this is one you need to try.
9. Smithwick's Red Ale – a very old Irish beer indeed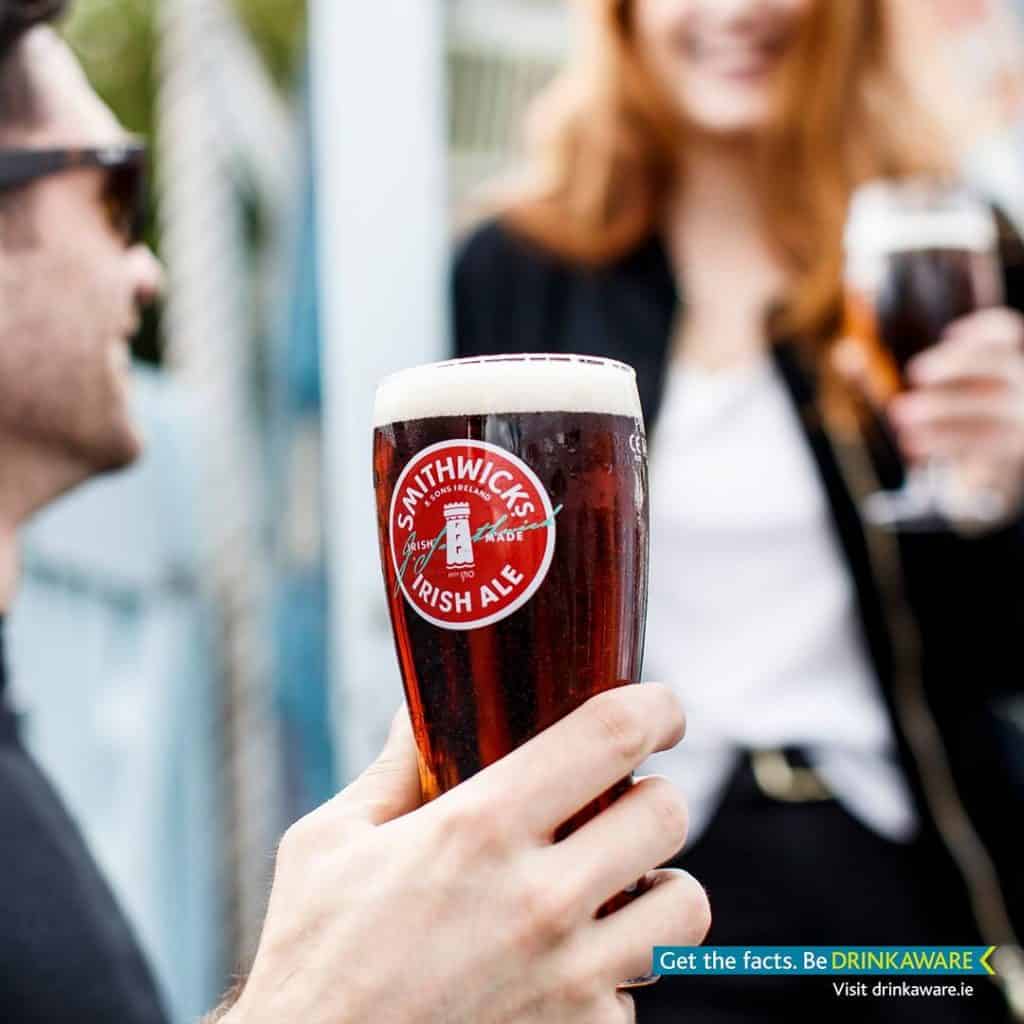 With a malty, yet sweet flavour, this beer is ideal with your traditional Irish dinner. The beer dates back to the 14th century when the Franciscan monks would brew their own beer next to the Smithwick's brewery. It's a beer that's easy to drink and bursts with delicious hoppy flavours.
READ ALSO: The Smithwick's Experience: a top tour for all beer enthusiasts! (our review)
8. Harp Lager – keeping it simple
This classic lager is for anyone who likes a traditional lager. It's just perfect for summertime, especially when served ice cold. This is a beer that, although starts off bitter, finishes as refreshing and clean on the palate. Definitely one of the top Irish beer brands.
7. O'Hara's Irish Stout – restoring an 18th century tradition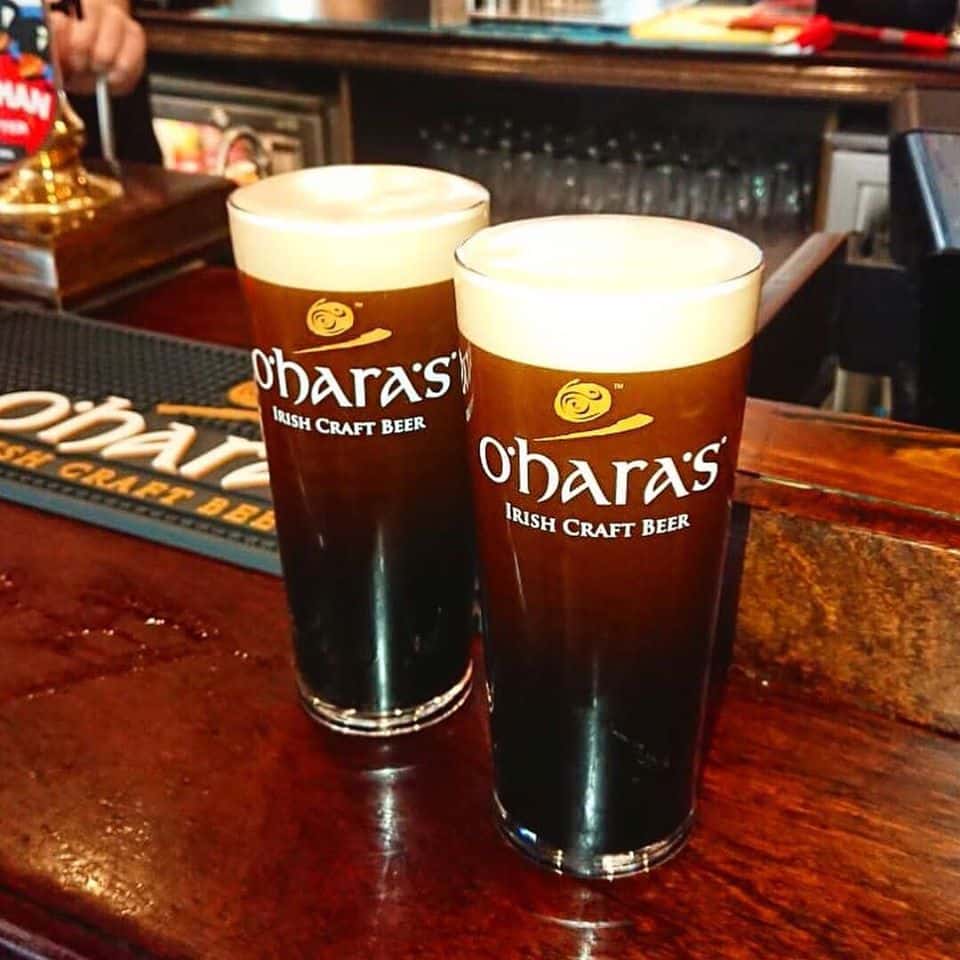 This Carlow brewing company came on the scene in 1996 with a range of distinctive beers that quickly gained momentum across the Emerald Isle.
Staying true to Irish tradition, this craft brewery produce award-winning beer that is a must-try for any stout lover. If you want something a little different, we recommend trying O'Hara's Imperial Stout.
6. Guinness Irish Stout – take a trip to the dark side
Established in the 18th century, Guinness is one of the most famous Irish macro breweries. This national favourite is a hearty brew which has an extraordinary pouring process, culminating in its famous creamy head.
Guinness is the best selling alcoholic drink in Ireland, making up over 25% of beer sales across the country.
This rich and creamy Irish dry stout has flavours of malt and hints of chocolate, making it so easy to drink. Head to the Guinness Storehouse to discover the process and pour your own pint.
READ ALSO: What It's Like Inside Ireland's Most Popular Tourist Attraction (The Guinness Storehouse, Dublin)
5. Murphy's Irish Stout – save room for this Irish dry stout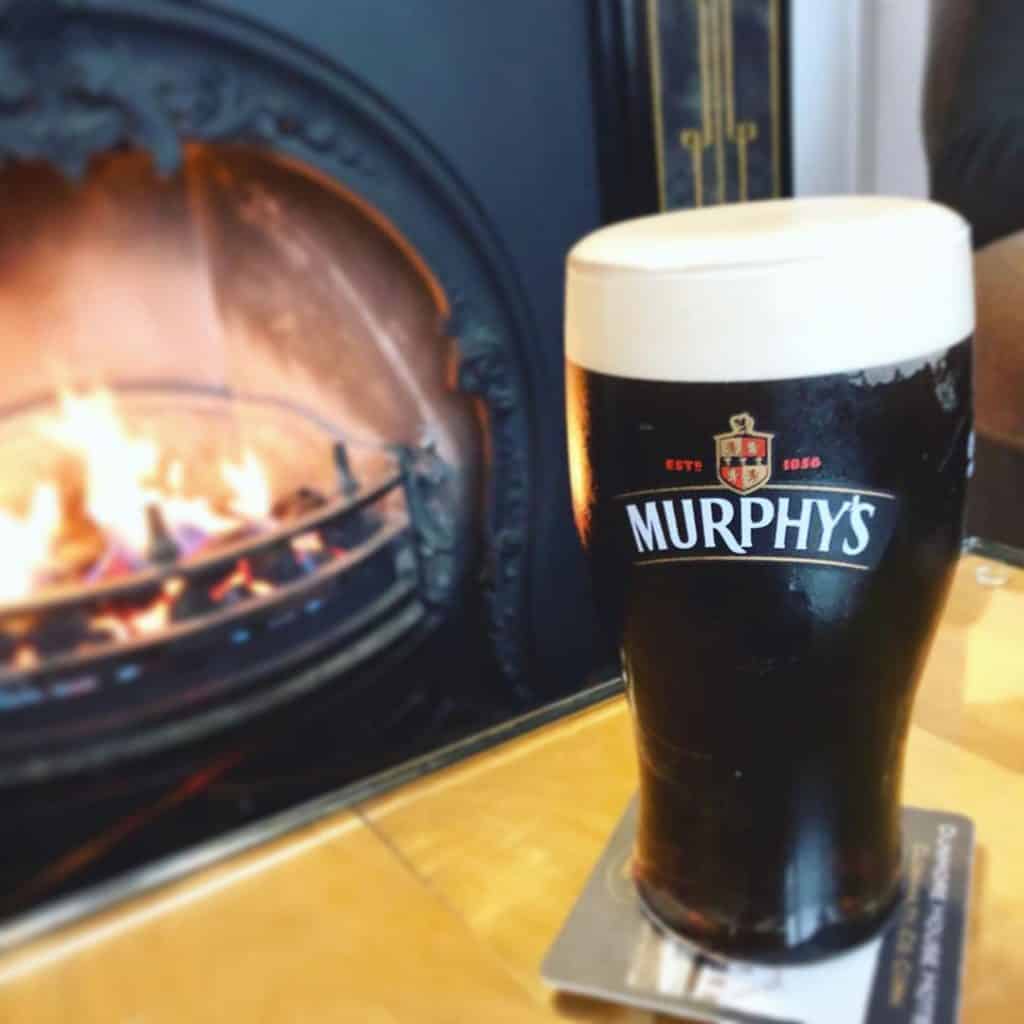 If Guinness is the hearty meal, then Murphy's is the sweet dessert. This is the lighter of the three, (Guinness, Beamish, and Murphy's) with similarities to an Iced mocha. Sounds delicious!
RELATED: 5 Irish stouts that could be better than Guinness
4. Porterhouse Temple Lager – the original craft-beer makers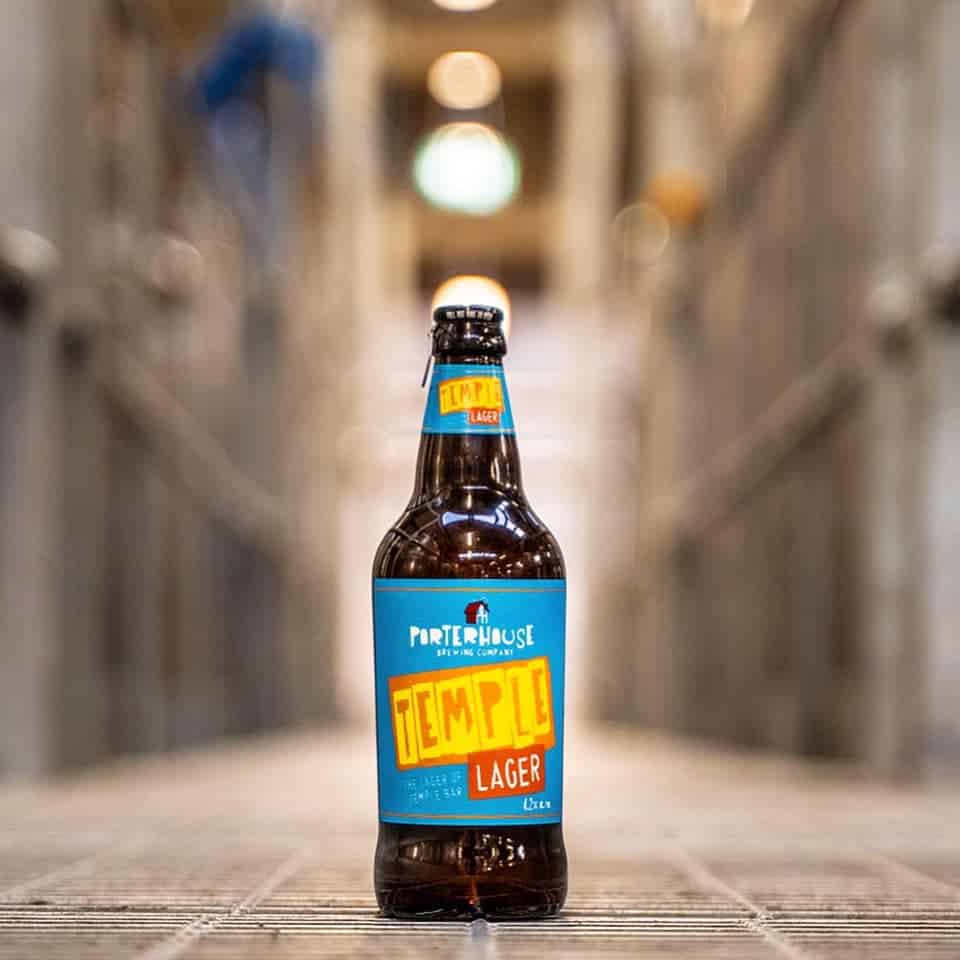 You must try this Irish lager, the first and original lager of Temple Bar.
While you're here, try the unique Porterhouse Oyster Stout, which incorporates the distinctive taste of fresh oysters.
3. Rascals Brewing Company Happy Days Session Pale Ale – a happy day in a can
One of the top Irish beer brands is the range from Rascals Brewing Company.
Exotic, fruity, and juicy, this banger of a beer has flavours of mango, passion fruit, orange, and melon, which make it so easy to drink.
As one of the finest Irish craft breweries, Rascals Brewing Company is certainly one to watch.
2. Wicklow Wolf Elevation Pale Ale – an incredibly drinkable Irish beer
This refreshing and delicious Wicklow Wolf pale ale has flavours of grapefruit and pineapple, making it extremely tasty and popular with the nation.
1. Galway Bay Althea APA – a modern APA
This tropical beer from Galway Bay Brewery has notes of papaya, mango, and peach, making it a favourite, served in many pubs nationwide.
One of the most popular Irish craft breweries, this is certainly one to watch.
So put down that pint of Guinness for a moment and let's give these other beers a chance to shine for a moment.
It's easy to go straight to the well-known beers, but what if these beers from independent craft breweries, just waiting to be discovered, are even better?
Of course, we have many more beers that we just couldn't fit on our list, but that's even more reason for you to get out there and become an Irish beer enthusiast because you never know what you will find.
The beer industry, craft beer, in particular, is just booming in Ireland, and rightly so. Many breweries are bringing back traditional ways of brewing and others are creating modern twists as well as thinking outside the beer box.
We just can't wait to see what else is on the horizon for the world of Irish lager.
Other notable Irish beers
Alongside the beers and Irish craft breweries mentioned above, there are plenty of others just waiting for you to try, from Irish craft breweries to successful macro breweries.
Some notable mentions include Shandon Stout from Cork's Franciscan Well Brewery, owned by Molson Coors, Black Rock Irish Stout by Dungarvan Brewing Company, and Irish stout by Galway Hooker Brewery.
Scraggy Bay from Kinnegar Brewing in County Donegal are also worth looking out for, as are Mescan Brewery in County Mayo and Metalman Brewing Company in Waterford. Some of our favourites from Northern Ireland include Boundary Brewing and Bullhouse Brewing Company.
Your questions answered about Irish Beer
If you still want to know more about Irish beer, we have you covered! In this section below, we've put together some of the most frequently asked questions from our readers that have been asked online about this topic.
What is the most popular beer in Ireland?
Guinness is the most popular beer in Ireland, accounting for over 25% of beer sales across the Emerald Isle.
What beer do the locals drink in Ireland?
Guinness is the best selling beer in Ireland but locals drink a wide range of beers from all over the world, including Heineken and Budweiser, alongside the beers listed above.
What is the nicest beer in Ireland?
That is really up to the individual to decide. However, many people in Ireland will tell you Guinness, stating that the Guinness in Ireland is better than anywhere else in the world.
Get featured on Ireland Before You Die
Do you want to get your Irish business more online exposure? Especially to those interested in travelling the best places in Ireland? Then why not get a dedicated feature on Ireland Before You Die. Find out more 
here.