There are many charms and characteristics associated with the island of Ireland. One you may not be familiar with, however, is its entirely odd past and present jurisdictions. Here are the ten most strange and weird laws of all time in Ireland!
Ireland is a mystic land, filled with ancient folklore and tall tales. And, while many of these stories are subject to debate – often considered as fables passed down from generation to generation – these laws are not!
If you thought the Emerald Isle couldn't get more weird and wonderful, think again. These are the ten most strange and weird laws of all time in Ireland.
While some have gone and some remain, one thing stands solid: you'd never have guessed these were government passed legislations.
10. Cinema Sundays – the law for God's day
While Sunday may be considered a day of rest as per religious tradition, many people like to spend it enjoying some entertainment. For those of you in Northern Ireland, however, think again.
It is, in fact, technically illegal to attend the cinema up North on Sunday. The Cinemas Order was enacted in 1991 in observation of the Sabbath, whereby people can be fined £50 by taking a trip to see the latest blockbuster.
9. Porridge and potatoes – the famine time rule
Looking another of the weird Irish laws? According to the Proclamation of 1817, foods including porridge and potatoes were reserved for "lower orders of people". This law passed to protect those vulnerable to famine during the time.
Now, thankfully this defunct law means anyone can avail of these two quintessentially (and insanely delicious) Irish foods.
8. Watch your eggs – the one that makes you ask… 'but why?'
Another one of the weird laws in Ireland worth mentioning is the Marketing of Eggs Act of 1957. This bizarre order stated that an "officer of the Ministry, duly authorised by the Ministry in that behalf either generally or in respect of a particular occasion, shall have the power to examine eggs in transit".
If you're planning on smuggling a six-pack of eggs over the border – think again.
7. No fools, drunks, or female scolds – the one that is a combination of curiosities
This rule came under the Brehon Laws: native laws in Ireland which stood in place until the 17th century. According to this specific law, no fools, drunks, or female scolds would be allowed into the doctor's house when a patient was present.
Only to enhance this outrageous law, it goes on to cite that no bad news of any kind may be announced in such place, at such a time. And, there must be no talking across the patient's bed.
To top it off, this law cited that there must be no pigs grunting or dogs barking outside the premise. Fact!
6. Free booze – the one we long for to this day
This is one of the weird Irish laws in Ireland we wish was still in place. The Tippling Act of 1735 stated that no landlord could claim money owed for alcohol consumed.
The law in question came into fruition as a means to stop servants stealing from their masters to meet debts. Sadly for us, the law no longer lives to support our beer consumption.
5. Don't forget your sword! – the one we'd love to see in action
Trinity College Dublin is the country's leading university, with alumni including Oscar Wilde and Bram Stoker. And, in addition, it boasts some supremely strange laws.
According to its own legislation, it is illegal for a student to walk through the grounds of Trinity College without carrying their sword. Although it seems this rule has never been imposed, it remains written in its law.
4. Bear hugs for all – the one that we wish there was video footage of
This is one of those weird Irish laws that is bound to raise some eyebrows.
Did you know that until the Dangerous Performance Act published in 1897, it was common for a family-day-out to comprise of watching dangerous animal performances?
Indeed, until this law passed, it was perfectly standard to spend a Saturday watching performers take on wild animals, including bear hugging and tiger wrestling. After many lives were lost, the then-government felt it wise to implement such a law forbidding the practice.
3. Protect your cows – another one of the strange laws in Ireland
This is yet another one of the weird laws in Ireland which fell under the Brehon Laws.
A cow must not come in contact with wild dogs or pirates. That is all.
2. Invite a leprechaun to dinner – one of the top weird laws in Ireland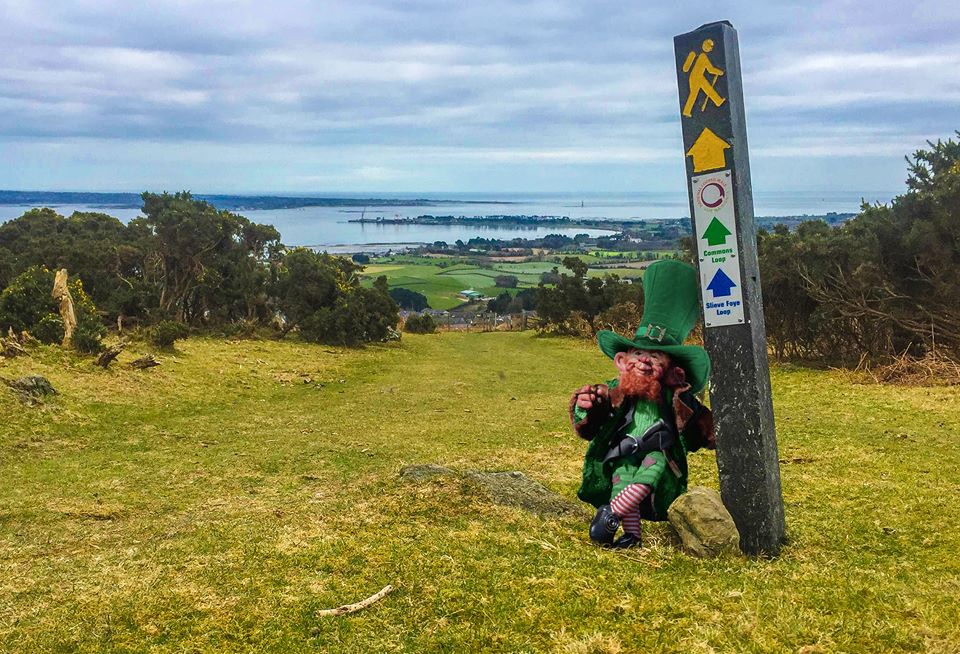 For those of you cynics who may not believe in Irish folklore, perhaps this is one of the strange laws in Ireland which will make you think twice!
According to the legislation in question, should a leprechaun turn up on your doorstep you must invite them in for a share of your dinner.
We'd be curious to know some first-hand accounts of those who have experienced the above.
1. The punishment for suicide – the ultimate contradiction
This is one of the weird laws in Ireland that acts as a head-scratcher if nothing else.
According to this law, until 1964, the punishment for attempting suicide was death by hanging. Sure, whoever came up with that deserves a prize.
Note: our travel articles should be used only to plan future trips. Please stay at home until the government has advised otherwise.