Ireland is a hotspot for newlyweds who come to celebrate having tied the knot with their soulmate. With an ancient past like no other, the island offers a certain mystique and a sense of wonder and magic that thrives in the very fabric of Irish culture.
Ruined castles that once housed great families dot the countryside, and old thatched cottages still keep their stoves burning each night. Herds of deer graze at dawn and dusk along the roadside, where majestic, centuries-old oak trees still stand tall. An air of romance, history, and adventure lives in Ireland.
It is no surprise, then, that thousands of couples choose the Emerald Isle for their honeymoon each year. Here are the 10 most romantic honeymoon destinations in Ireland, just ripe for lovebirds.
10. Dublin City, Co. Dublin
The capital of the Republic of Ireland is a major point of interest for those who have just tied the knot. This destination is the "hub" of Ireland. It is perfect for city-dwellers who are most comfortable and confident amidst the hum of thousands of locals and residents.
Due to its small size and proximity to nature, Dublin can offer both country days and city nights for a honeymoon.
9. Dingle, Co. Kerry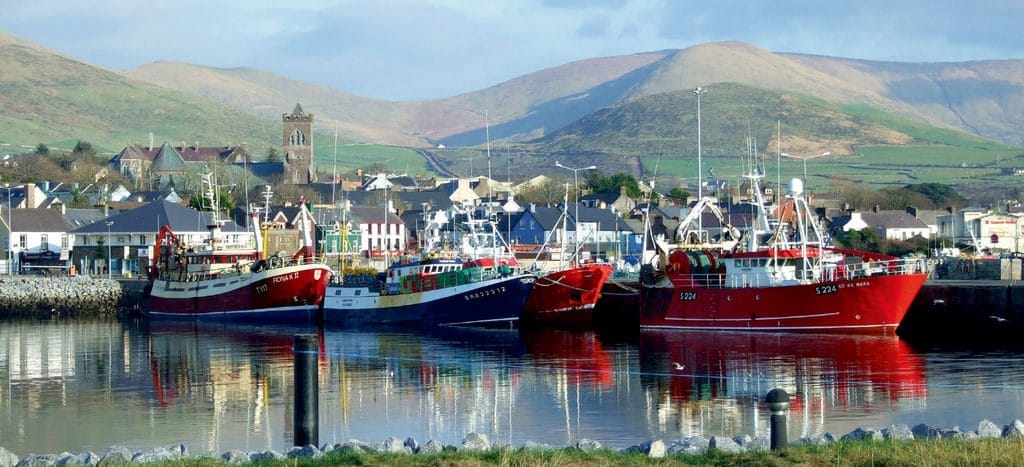 This wee seaside town is located in the Ring of Kerry—arguably one of the most visually stunning areas in the entirety of Ireland. The fishing village is small and compact, with everything one could need in a 10-minute walk.
There are pubs galore, some of the finest seafood restaurants, and the most striking vistas too. Nature hikes, adventure options, and scenic drives make this a balmy spot to spend your first days together as a married couple.
8. Powerscourt Estate, Co. Wicklow
The charming landscape of Powerscourt Estate in County Wicklow (not far from Dublin) is next on our list of romantic honeymoons destinations in Ireland.
The estate, which sits on 46 acres, offers its visitors the perfect backdrop of manicured lawns, woodland trails, wild forests, and even a cascading waterfall. The luxurious five-star Powerscourt Hotel stands on its grounds also.
7. Aran Islands, Co. Galway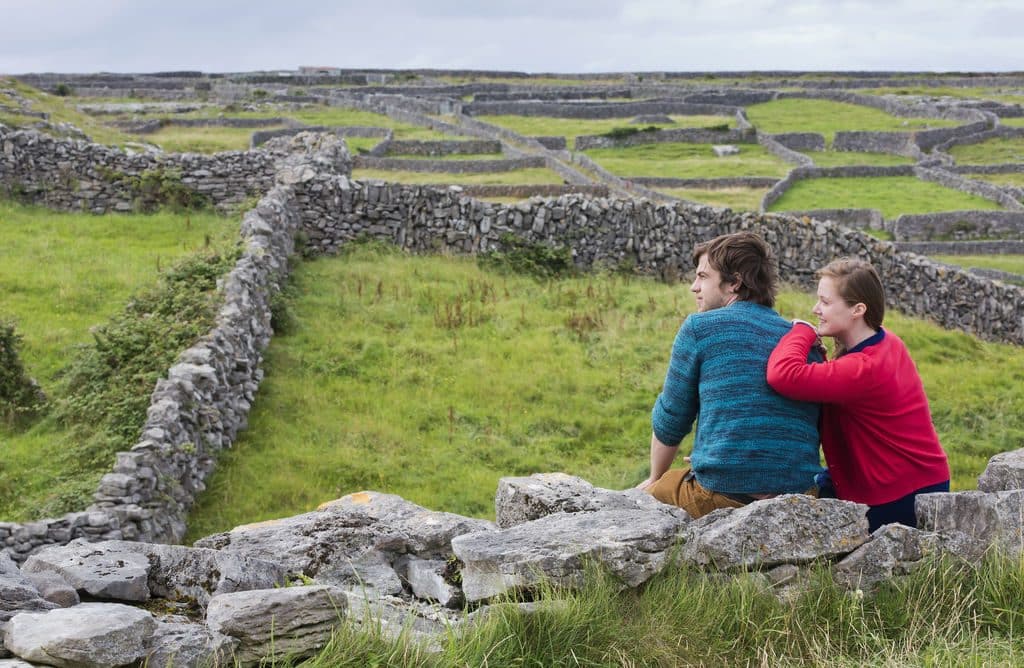 Truly escape the humdrum of everyday life on your honeymoon with a romantic break away to the Aran Islands just off the coast of County Galway. Accessible by ferry from the mainland, the islands are humble, authentic, and unaffected from the modern developments of mainland Ireland.
6. Galway City, Co. Galway
For those of you craving more of a buzz on your honeymoon, check out Galway city. Not only does it have some of the best bars, pubs, restaurants, and entertainment in Ireland, but it also has been named the European Capital of Culture 2020.
5. Cliffs of Moher, Co. Clare
The Cliffs of Moher are Ireland's leading tourist destination. The stretch of wild, weathered cliffs that tower over the roaring Atlantic Ocean is a stunning sight for sore eyes, and a top romantic honeymoon location. You'll definitely want to take some photos together here.
4. Mourne Mountains, Co. Down
This one is for you adventurers out there. Endless beauty is held in the magical Mourne Mountains in County Down, in Northern Ireland. This is without a doubt one of the most romantic honeymoon destinations in Ireland.
Stay nearby in Newcastle—or even check out Belfast city—and explore the ancient mountains, nature walks, hikes, and forest trails by day.
3. Lough Eske, Co. Donegal
Escape with your newlywed to this ultimate romantic destination in Ireland. Serenity, peace, and relaxation will be at the forefront of this trip, as couples can sit back in the lap of luxury along the shores of Lough Eske. We vote you check out Harvey's Point if you're considering this Donegal location.
2. Gweedore, Co. Donegal
Another top spot in County Donegal is awarded to the rugged and romantic location of Gweedore. This northerly location will offer newlyweds a pure escape from their everyday routine as they get lost among the locals, against a backdrop that will make you swoon.
This location is truly immersed in Irish culture and ancient customs, and Irish is the first language spoken in this region.
1. Killarney, Co. Kerry
With postcard-worthy views stretching as far as the eye can see…with native birds swooping through ancient trees…with the sound of the placid waters lapping the shore…yep, it is safe to say that Killarney in County Kerry tops our list of the most romantic honeymoon destinations in Ireland. Bring your sweetheart here, and you'll be feeling the love for sure.