From O'Reilly to Kelly, here are the 10 most popular Irish surnames worldwide.
Throughout the centuries, many Irish people have left the Emerald Isle and settled far and wide. But wherever we may choose to set up home, we take with us a special symbol of our Irish heritage: our surname.
We have compiled a list of the top 10 most popular Irish surnames worldwide. Check below to see if your name has made the cut!
10. O'Reilly
The surname O'Reilly is often at the tip of people's tongues when they think of typical Irish surnames, and for good reason.
Literally meaning 'Descendants of Raghillach,' this name has recently inspired the name 'Reilly' or 'Riley,' which has gained popularity in the U.S.
9. O'Neill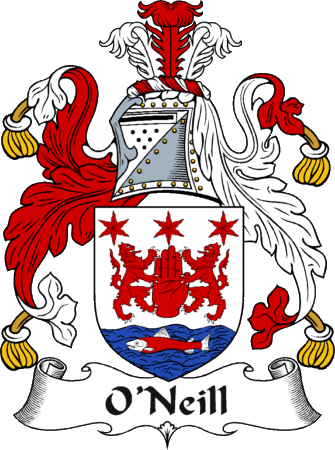 Aside from being the name of a popular Irish clothing and sportswear brand, the family name O'Neill also happens to be one of the most popular Irish surnames.
Historians have traced its origins back to 360 AD to the Irish warrior king known as Niall of the Nine Hostages. Niall is credited for allegedly bringing St. Patrick to Ireland, and with him the Christian religion.
Approximately 3 million people worldwide share this well-known name.
8. O'Connor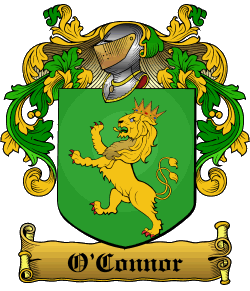 If you share the surname 'O'Connor,' then you just may have been descended from Irish warriors! Literally meaning 'Patrons of Warriors,' the O'Connor name has some varied spellings.
Like many names beginning with the prefix O and Mac, many families changed their name from O'Connor to Connor during times of persecution. Choosing to anglicise your surname in this way could have made it easier for you to find work as English rule intensified in the 1600s.
Many began to reintroduce prefixes back into their names in the 1800s, sometimes leading to confusion when O's were mistakenly added where Mc's had been and vice versa!
7. Ryan
Like O'Reilly, this name has seen a surge in popularity as a first name in the U.S. and Britain. However, it remains one of the most popular Irish surnames worldwide.
Stemming from the Irish name O'Riain, the name is said to mean either 'little king' or 'illustrious.' Many prominent people of various nationalities share this name, such as American actress Meg Ryan.
6. Byrne
Byrne may have shared the fate of many names with a prefix, and went from O'Byrne to its current form somewhere along the line. The name means 'descended from Bran,' a former King of Leinster in the 11th century.
The O'Byrnes were said to have been chieftains of what is now known as County Clare. That was of course until they were expelled from their land during the Norman Invasion. The O'Byrnes set up a new home in County Wicklow, where the surname is particularly common today.
5. O'Brien
If the idea of being descended from royalty excites you, you might just be in luck if you have the surname O'Brien. Translated from the Irish name 'Ó Briain,' those that share this family name are likely to be descendants of arguably the most famous of all Irish kings.
It makes sense, then, that this name is said to mean 'high' and 'noble.'
While this regal name is most likely to be found in counties Limerick, Clare, Waterford, and Tipperary, the reach of O'Brien is global.
4. Walsh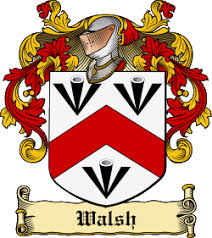 Today, this surname is one the most common belonging to Irish people living on the Emerald Isle and further afield. However, "Walsh" actually means "foreigner" or "Briton" and probably referred to Welsh and Cornish soldiers who came to Ireland during and after the Norman invasion.
Don't worry, though; with so many people of Irish descent across the world sharing this name, you can rest assured of the green in your blood.
3. O'Sullivan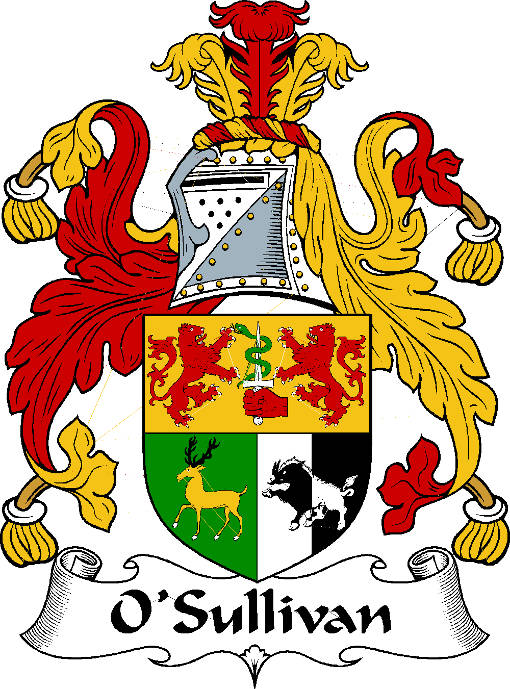 Many surnames of Irish descent are inspired by physical attributes that their original holders had. In the case of O'Sullivan, these early bearers of the name may likely have been known for their clear vision, a trait no doubt valued at the time.
Consistently one of the most common Irish surnames across the world, the name originates from the province of Munster in Ireland.
2. Kelly
Similar to O'Sullivan, the surname Kelly most likely also stems from a physical attribute. Whatever colour of hair you may have, if your surname is Kelly, it's possible your ancestors were known for their 'bright heads.'
An incredibly widespread name in Ireland, it can be traced to 10 ancient Gaelic clans that were most likely unrelated. These clans hailed from Derry, Antrim, Wicklow, and Galway, among others counties.
Kelly has also been adapted as a popular first name in the U.S.
1. Murphy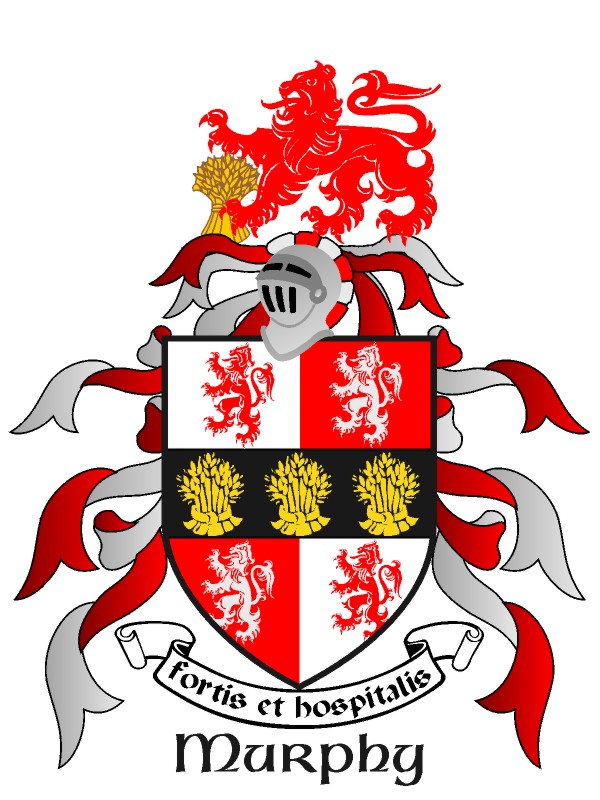 The surname 'Murphy' takes the top spot for the most popular Irish surname worldwide. Meaning 'sea-battler,' this name was first anglicised from Mac Murchadh to MacMurphy, and then to its current form in the 19th century.
Like many Irish names, Murphy is particularly common in the U.S., where it was ranked as the 58th most common surname there, based on the 2000 census data.
Countless well-known people share this name, such as American comedian Eddie Murphy and Irish actor Cillian Murphy.
Read about Irish surnames…
Top 100 Irish Surnames & Last Names (Family Names Ranked)
The Top 20 Irish Surnames and Meanings
Top 10 Irish surnames you'll hear in America
The top 20 most common surnames in Dublin
Things you didn't know about Irish surnames…
The 10 Hardest to Pronounce Irish Surnames
10 Irish surnames that are always mispronounced in America
Top 10 facts you never knew about Irish surnames
5 common myths about Irish surnames, debunked
10 actual surnames that would be unfortunate in Ireland
Read about Irish first names
100 popular Irish first names and their meanings: an A-Z list
Top 20 Gaelic Irish boys names
Top 20 Gaelic Irish girl names
20 Most Popular Irish Gaelic Baby Names Today
Top 20 HOTTEST Irish Girl Names Right Now
Most popular Irish baby names – boys and girls
Things you didn't know about Irish First Names…
Top 10 unusual Irish girl names
The 10 hardest to pronounce Irish first names, Ranked
10 Irish girl names nobody can pronounce
Top 10 Irish boy names that nobody can pronounce
10 Irish First Names You Rarely Hear Anymore
Top 20 Irish Baby Boy Names That'll Never Go Out of Style