Ireland has a lot of amazing bloggers who share their passions through some of the most influential Irish blogs on the net.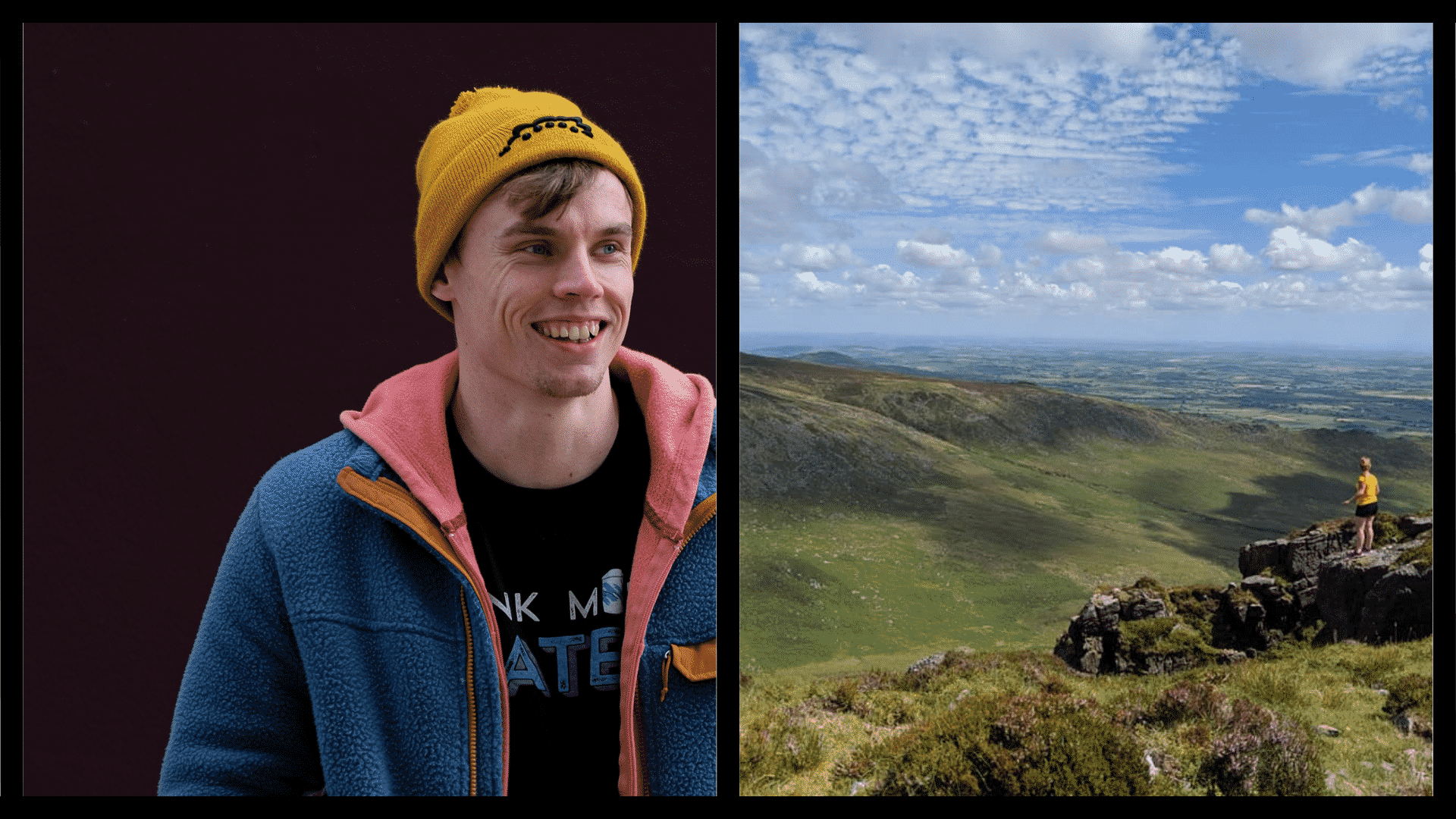 We're proud of how many beautiful blogs we have. Irish blogs cover everything from writing and movies to fashion and food.
With plenty of talented individuals showcasing the best of the Emerald Isle on the world wide web, it was hard to whittle it down to just ten.
However, we've compiled a list of our favourites. So, read on to discover the most influential Irish blogs on the net.
10. Gav's Kitchen – family-friendly food inspiration
We love Gav. He started his blog to help his imagination grow in the kitchen. Since then, it's turned into so much more than that.
He has many delicious recipes for you to try out, and, as far as food blogs go, it's one of the most influential Irish blogs on the net.
Website: HERE
9. Journalist On The Run – digital nomad inspiration
Janet Newenham is living the digital nomad dream and blogging about every part of it. Scrolling through her blog is enough to trigger any wanderlust hidden deep within.

This is one of the most influential Irish blogs on the net for travel tips, budget-friendly ideas, and solo travel advice.
Website: HERE
8. Curl Maven – the curly girls bible
People with curly hair will understand the struggle of trying to maintain healthy hair.
It can be a lonely and challenging slog, from using the right products to learning how to style to picking out a hairdresser that understands your curl pattern.

Enter Curl Maven, full of tips and tricks on following the Curly Girl Method.
Website: HERE
7. Writing.ie – for writing enthusiasts
This blog is the go-to site for Irish writers, full of guest blogs highlighting all aspects of writing, from competitions to tips for the budding writer.
This site has something for everyone. Irish writers certainly have a lot to say, and that's undoubtedly highlighted here.
Website: HERE
6. Thoughts Too Big – an influential mental wellness blog
Thoughts Too Big focuses on all things mental health. Daragh Flemming is the brains behind this insightful blog, which aims to normalise the narrative around mental wellbeing.

Flemming's easy to access style of talking about mental health quickly makes this one of the most influential Irish blogs on the net and we're sure he'd like us to take this opportunity to remind you to DRINK WATER!
Website: HERE
5. Dublin Drinks Coffee – for the coffee addicts
Finding a decent cup of coffee in your area can be a difficult task, but Dublin Drinks Coffee can stop those problems for you.
Browse through their blog and find your new favourite Dublin coffee shop. There are so many gorgeous places to try.
Website: HERE
4. Natural Born Feeder – for mouthwatering food inspo
One quick look at Roz Purcell's Natural Born Feeder blog is enough to have your tummy rumbling. The previous Miss Universe titleholder shares a wealth of healthy recipes on her blog to keep your cravings at bay.
Her whole food for a good life attitude to living is incredibly inspiring and something we could all learn from.
Website: HERE
3. Irish Wedding Blog – for those planning for the big day
Planning for the biggest day of your life can be considered one of the most painstakingly difficult things anyone can do. That's why it's crucial to have a go-to for all inspiration and concerns.
Enter the Irish Wedding Blog: this blog contains a wealth of information for those planning for the big day. They have all angles covered for Irish weddings, from venue reviews to current bridal fashion.
Website: HERE
2. Pippa – fashion, beauty, and lifestyle
In recent years, fashion and lifestyle blogger Pippa O'Connor has generated a huge cult following on social media.
This is mainly due to the great fashion, beauty, and lifestyle advice that she provides and the excellent items that she sells, such as her jeans range Poco and her eyeshadow palette, to name but a few.
Website: HERE
1. So Sue Me – the most influential Irish blog
Suzanne Jackson started her blog in 2010. It has been so successful that she is considered one of the leading forces in the Irish blogosphere.
Go to her site for fashion, beauty, and lifestyle tips. She's so influential that the Irish Independent has compared her influence to Kate Middleton's. She is our Irish Duchess, for sure.
Website: HERE
Other notable mentions
ArseBlog: Regular updates on Arsenal football club from super supporter Andrew Mangan.
Website: HERE
Education in Ireland: Blog for those interested in coming to Ireland to study, as outlined by representatives who took the big step to study abroad on the Emerald Isle.
Website: HERE
FAQs about the most influential Irish blogs
What is a blog?
A blog is a regularly updated website that is generally informal and informational. People tend to write blogs in a diary-entry style.
Can anyone start a blog?
Yes! As long as you feel you have something to say, anyone can start a blog. There are many websites you can use to launch your blog from.
Can I make a living from blogging?
Making money from blogs is challenging and requires a good business brain. Making enough money to live from blogging is difficult but not impossible. You will have to work hard to reach your goals, however.
What's the difference between a blog and a vlog?
While a blog is written content, a vlog is similar but uses a video format. Vlogs or video blogs can be found on YouTube. A vlog is akin to having a personal profile as it showcases the goings-on in your daily life.