Limerick is to thank for giving the world these talented folks, but let's see how many you recognize.
Limerick is a county in the southwest of Ireland, which is home to a large city of the same name. A place where many famous faces have called home at one time or another.
While some of these names may surprise you, others will be expected, given that many of these people have made Limerick famous for a variety of reasons. So, let's take a look at the ten most famous people from Limerick of all time.
10. Thomas Fitzgerald – brought the name to America
Born in Bruff, County Limerick, Thomas Fitzgerald emigrated to the United States with his wife, who hailed from County Cavan.
They went on to have twelve children and a host of grandchildren and great-grandchildren, one in particular who became a global icon – John F Kennedy.
It is Thomas Fitzgerald who brought the Fitzgerald family name to the States, and today you can visit the Thomas Fitzgerald Centre in Bruff, County Limerick.
9. Willie O'Dea – a politician from Limerick
This famous Limerick man is an Irish Fianna Fail politician who has served as Minister of State and Minister of Defense for Ireland, as well as being a TD for Limerick City since 2011.
His various roles in his political career have included acting as Minister of State for disability from 2002-2004 and Minister of State for Justice.
Plus, he was the Minister of State for the Department of Health as well as Minister of State for Education, all of which have made him a prominent name in Irish politics over the years.
8. Frances Healy − famous Irish actress
Frances Healy has many achievements under her belt, having been cast in the movie The Magdalene Sisters in 2002.
She also did work as a voice-over artist all over the world for a host of brands, as well as setting up an acting school in her home city of Limerick in 2015, called 'Acting Up in Limerick'.
As well as this, she is a successful comedian, having won a host of awards as well as appearing on many of the biggest and best comedy stages in the UK.
7. Bill Whelan − the man behind Riverdance
If you don't know this name, you will certainly know his work – he is the composer behind the original Riverdance performance which was aired during the 1994 Eurovision Song Contest.
Not only did this seven-minute Irish dancing composition become a hit all over the world, but it won Bill Whelan a Grammy, and of course, it won bragging rights for the Limerick people. This makes him one of the most famous people from Limerick of all time.
6. Kate O'Brien − literary pioneer of her day
Kate O'Brien, also known as Kathleen O'Brien, was not only an award-winning playwright and author who came from Limerick, but she was a woman who was way ahead of her time.
She wrote striking pieces which focused on feminism and gender equality – something which was rare in the 1930s.
Today, the Limerick Literary Festival is held each year and is dedicated to her work, while the Glucksman Library is home to an extensive collection of her work.
5. Ada Rehan − Limericks 19th Century actress and comedian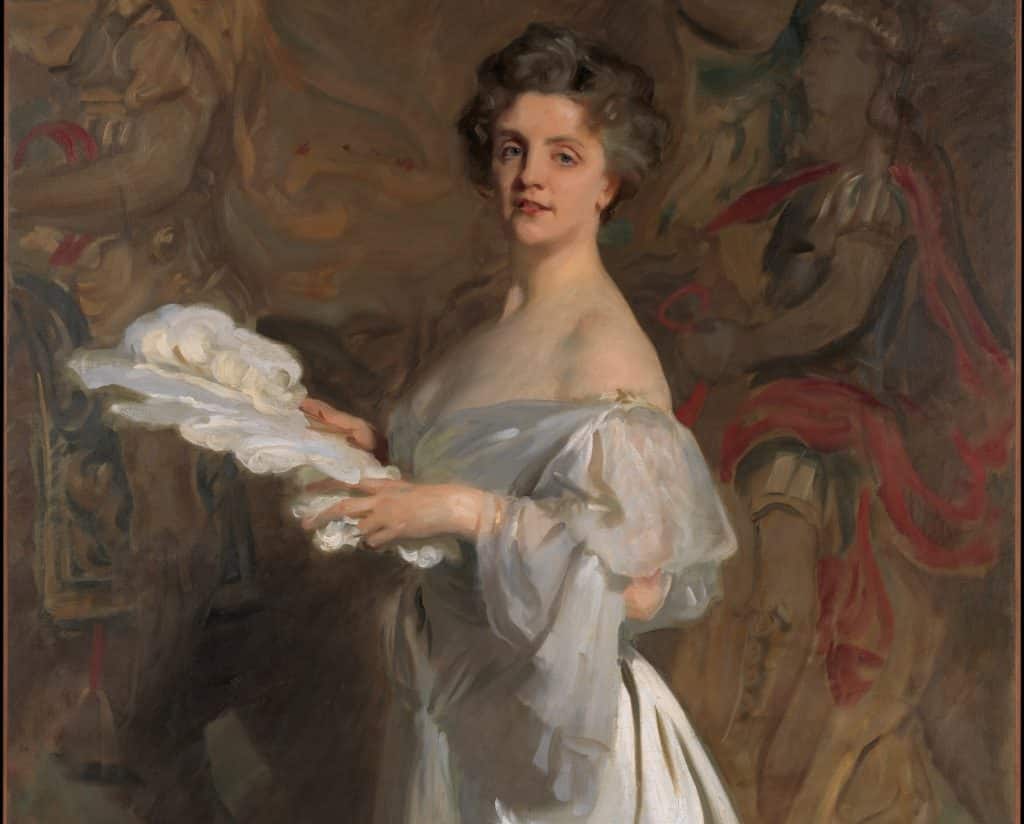 This famous American actress and comedian was born in Limerick in 1857 and went on to become the pioneer of the 'personality' style of acting in the 19th Century, which led her to get many shows around New York City and various other parts of the United States.
Funnily, she was born Bedelia Crehan, and due to a mispronunciation, as she was called on stage, her new name Ada C. Rehan stuck.
4. Richard Harris − a well-known and much-loved actor
Having been born in Limerick in 1930, Richard Harris found his love for acting and continued to be featured in some unforgettable films.
Such as Clint Eastwood's Unforgiven and, of course, Dumbledore in Harry Potter as well as Gladiator and The Sporting Life – for which he won an Academy Award for Best Actor.
Having moved to Great Britain in his early twenties and finding stardom, he remained an Irish citizen until he died in 2002.
3. Terry Wogan − one of the most famous people from Limerick of all time
One of the most famous people from Limerick of all time is Terry Wogan, who sadly passed in 2016. He was born there and went on to become one of the most popular TV and radio broadcasters in the UK, working consistently for the BBC.
At one time, this Limerick lad was one of the most listened to broadcasters in all of Europe, leaving a long legacy behind and ensuring pride in the people of his county.
2. Dolores O' Riordan − the voice of The Cranberries
Well known for having been the lead singer of the internationally famous band The Cranberries, the late Dolores O'Riordan paved the way for many Irish bands after achieving great success with her bandmates.
To this day, their hits, such as 'Dreams' and 'Linger' are played on repeat all over the world. Now, if that doesn't make her one of the most famous people from Limerick of all time, we don't know what else would.
1. Michael D. Higgins − Irelands' president since 2011
Our very own president Michael D. Higgins, better known locally as Michael D, was born in Limerick in 1941 and has gone on to serve as Irish president since 2011.
Higgins is known as one of the most famous dog lovers in the country; always being accompanied by his beloved Bernese Mountain Dogs, who themselves have become prominent figures in Ireland.
Michael D is by far one of the most famous men in power who hails from Limerick.
Notable Mentions
John Creagh: A Catholic missionary from Limerick who worked in the Kimberley region of Western Australia.
Sean O' Neill: Sean O'Neill is a rower who was born in Limerick but emigrated to New Zealand.
Michael Collins: Michael Collin is an award-winning Irish novelist from Limerick.
David Noel Bourke: David Burke is an award-winning independent filmmaker.
Tom Aherne: Tom Aherne was a famous Irish football player (soccer player).
Keith Earls: Keither Earls is an Irish rugby player from Limerick.
FAQs about famous people from Limerick
Who is the most famous person from Limerick?
Michael D. Higgins is probably the most famous person from Limerick.
Were many famous people born in Limerick?
Yes, while many were born in Limerick, many more have ancestors who hailed from the county too.
What is Limerick known for?
It is known for being the third-largest city as well as being the place where the Irish coffee was invented. It also has the westernmost Norman castle in Europe and an impressive footbridge which is the longest in Ireland.