Wexford lies in Ireland's Ancient East, and there's so much to do in the region. Here are the ten best things to do and see in County Wexford, Ireland.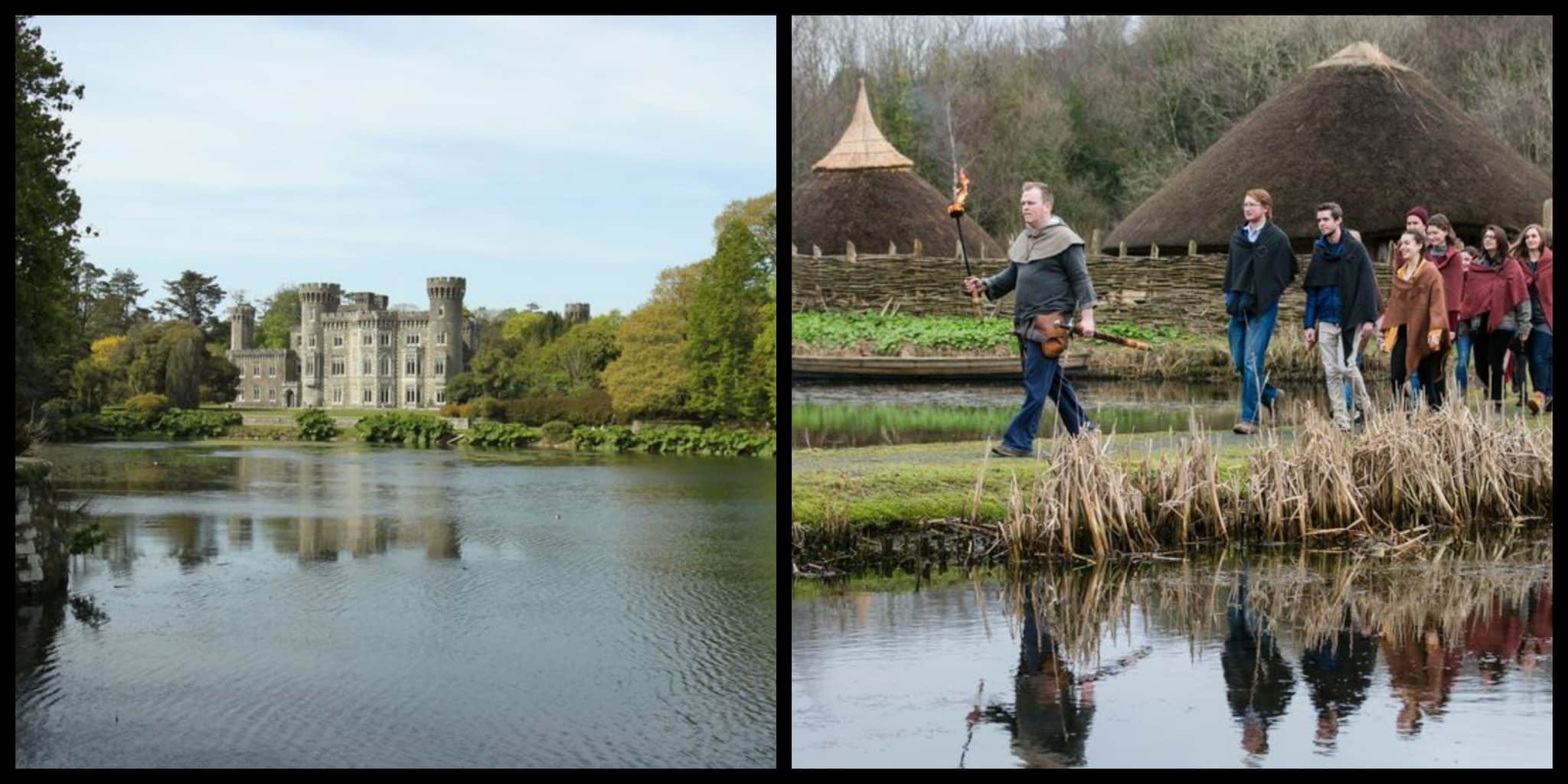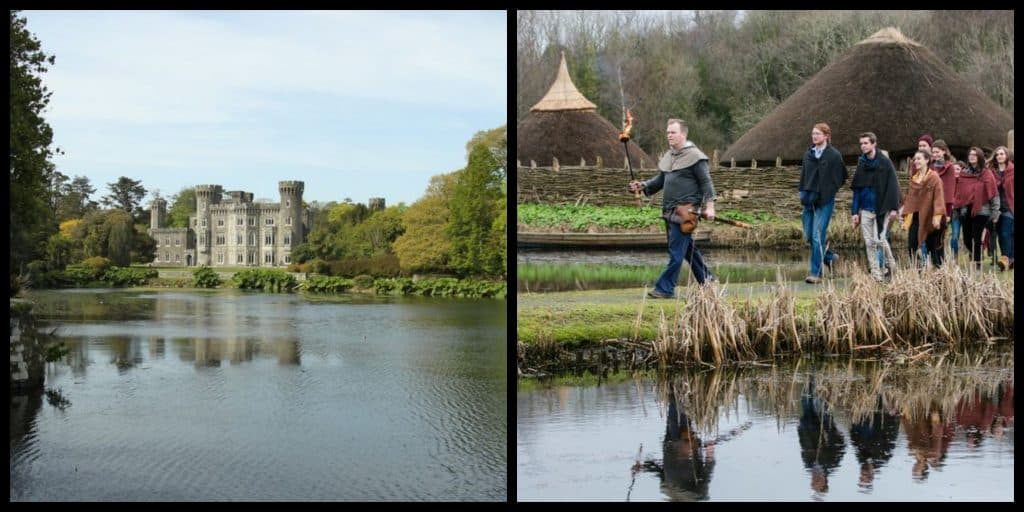 With an ideal location, hugging the coast, where the land meets the Irish sea, Wexford town has some beautiful scenery to behold, as well as many towns to wander. Whether it's adrenaline activities you're after, a beach to relax on, or a historic site to discover, Wexford is the spot.
Winter, spring, summer, and autumn will unveil a different side to the region, so no matter what time of year you visit, you will be overwhelmed with possibility. Here are the ten best things to do in County Wexford.
IB4UD's top tips for visiting Wexford:
The weather in Ireland can be temperamental. Always check the weather forecast and pack accordingly.
The best way to get around is by car. Check out our handy guide to renting a car in Ireland.
Book accommodation in advance for the best deals and to avoid disappointment.
Download or bring hard copies of maps in case of poor phone signal.
10. Watersports – sea, salt, and sensational scenery
Wondering what to do in Wexford? Try your hand at watersports. With over 275 km of coast to play with, you have your choice of some amazing beaches in Wexford, including Blue Flag's Courtown and Morriscastle, to try your hand at some watersports.
Activities include paddle boarding, kite-surfing, and surfing. Why not give it a go?
9. Johnstown Castle Estate and Museum – another of the best things to do in County Wexford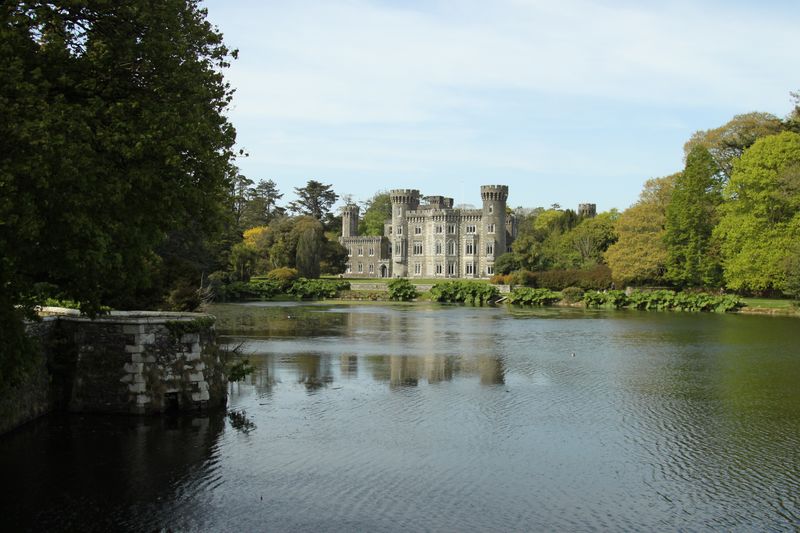 With an Irish Agricultural Museum to discover as well as a 19th-century castle, and over 4km of wooded walks, perfect for all ages, this family-friendly attraction is an ideal choice.
Address: Johnstown, Co. Wexford
8. Kilmore Quay harbour – a scenic visit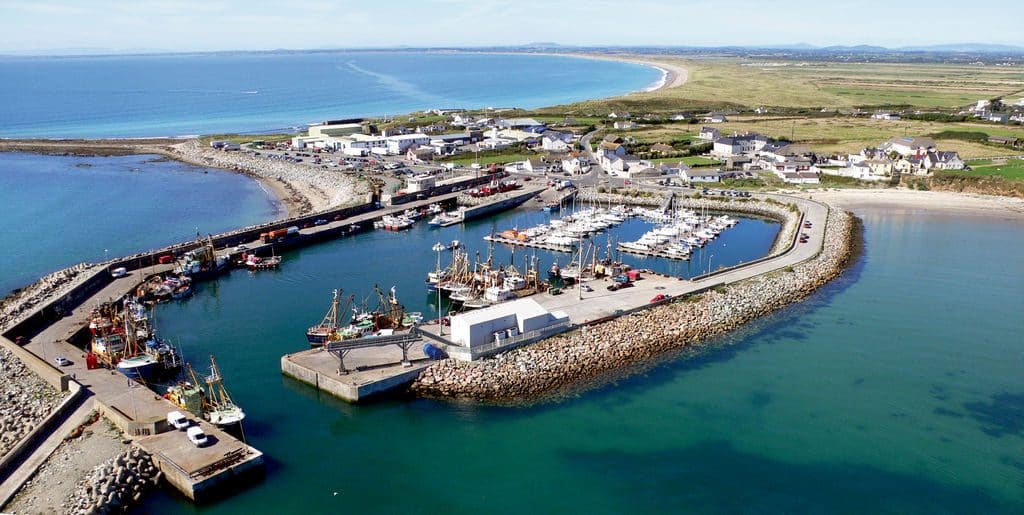 This charming, fishing village is lined with thatched and whitewashed seaside cottages. It is a lovely place in the summer months with its cute cafés, traditional pubs, and seafood cuisine. This is also an ideal spot to visit the Saltee Islands from. These islands are one of the most unique places to visit in Wexford.
7. Our Lady's Island lake – home to our very own leaning tower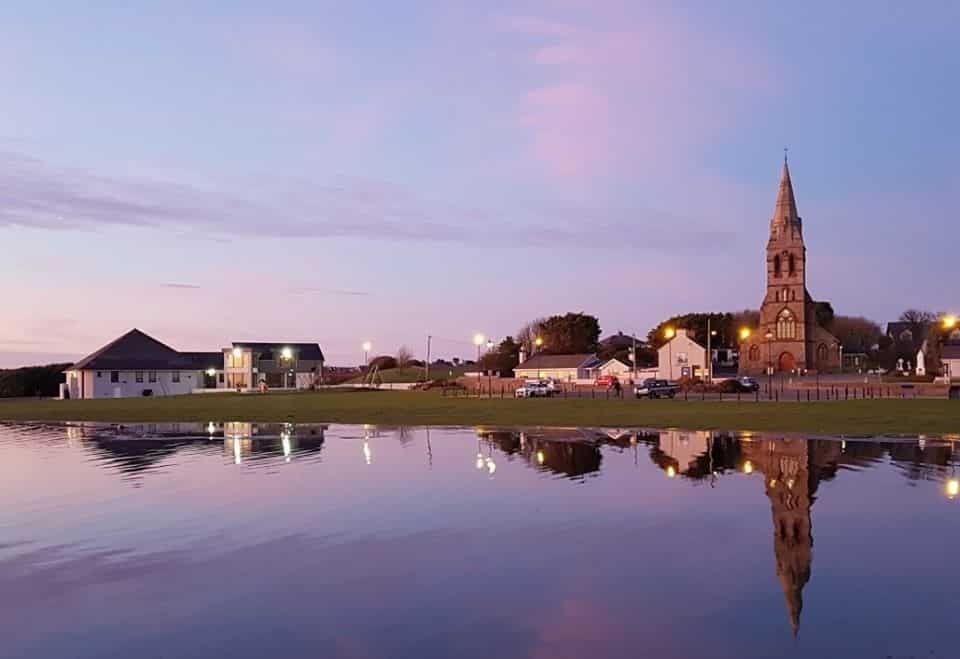 This island, located in the south of the county, has history dating back to the 12th century, with ruins of a Norman castle to explore. As well as the long history here, the island is majestically beautiful and has been a pilgrimage site for over 1500 years.
Many people return year after year to see the castle. Don't miss the 'leaning tower' on the island.
6. Curracloe – a shore favourite
This is one of Ireland's best Blue Flag beaches and offers 11km of sandy beach, bordered by natural sand dunes. The water is perfect for swimming and there are some nature trails to take advantage of, if you want to be a bit adventurous.
READ MORE: The IB4UD guide to the best beaches in County Wexford.
5. Learn about the Kennedys – a fascinating experience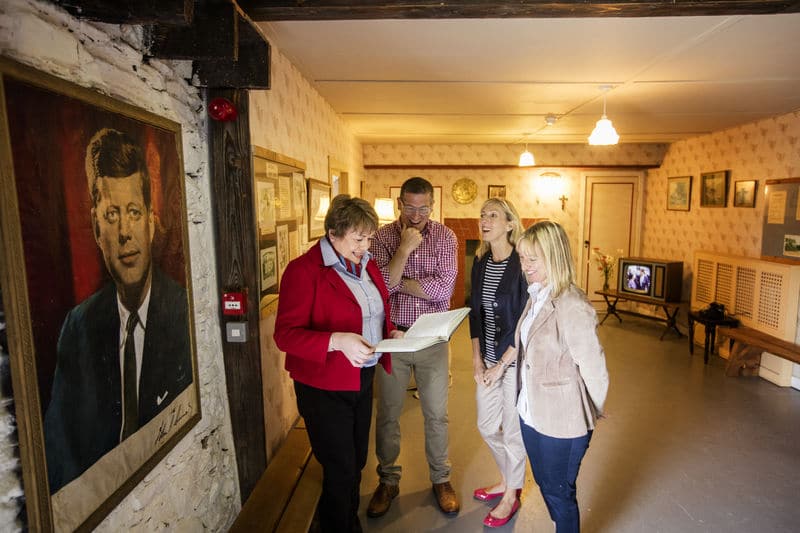 Visit the Kennedy Homestead, the birthplace of John F. Kennedy's great grandfather, where his descendants still live and continue to farm the land. Here you can learn about five generations of Kennedys, the ones that left Ireland and, indeed, the ones that stayed behind.
Address: Dunganstown, New Ross, Co. Wexford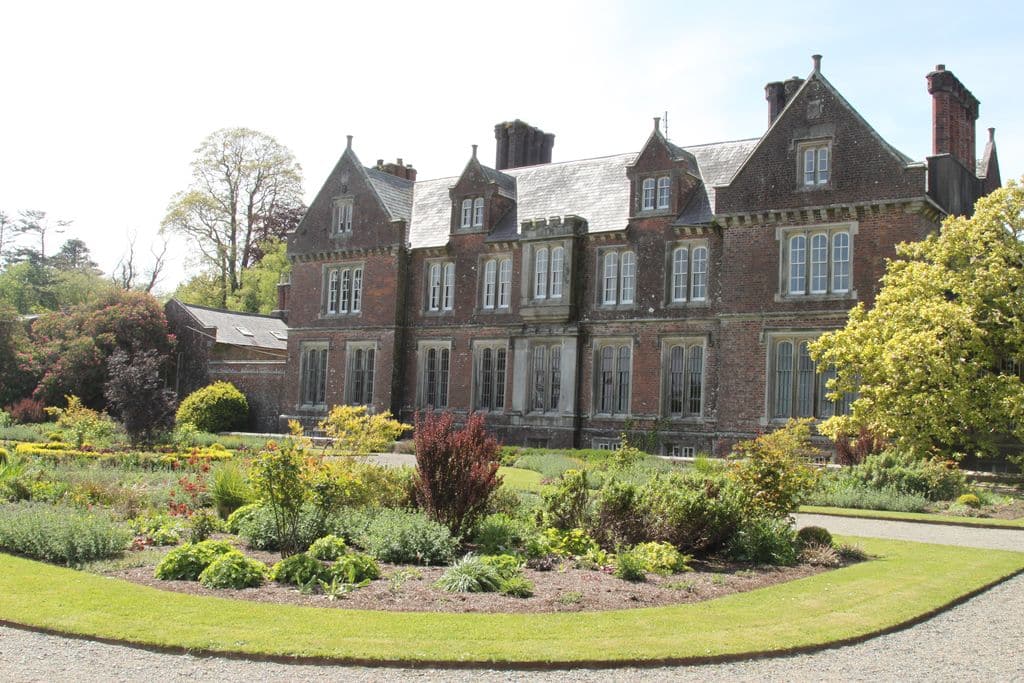 No need to ask what to do in Wexford? Having been built in the 1600s, there's no doubt that this impressive house has a lot of history. This is definitely one of the top things to do in Wexford Town.
Besides this, there are an assortment of activities available here, including nature walks, tea rooms, adventure playgrounds (for kids up to 40), and the beautiful Victorian house itself.
Address: Ballyedmond, Gorey, Co. Wexford
3. Hook Lighthouse – one of the best things to do in County Wexford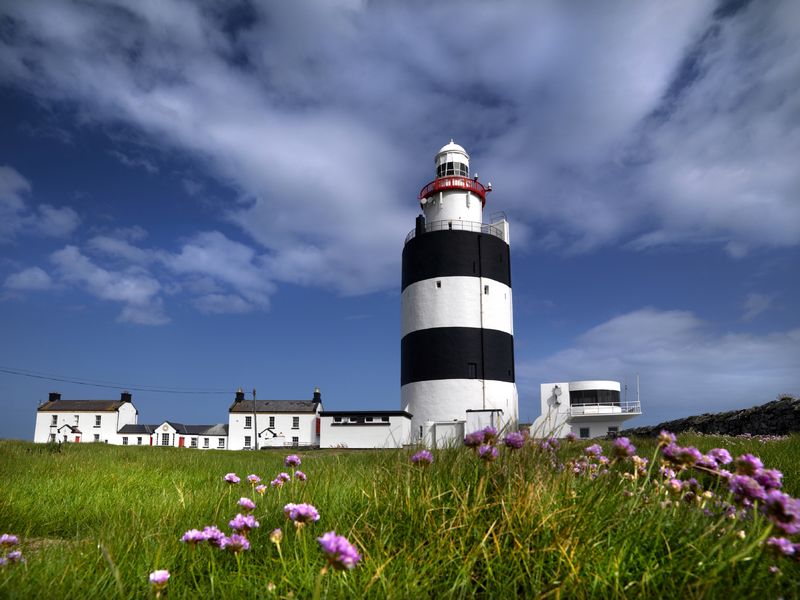 This is a must-do when in Wexford, as it's the oldest operational lighthouse in the world and is truly one of a kind. There are guided tours available and a heritage centre on the grounds, to help you unveil the 800 years of history that lie behind this structure.
MUST READ: Our guide to Hook Lighthouse.
2. Dunbrody Famine Ship – journey back to 1840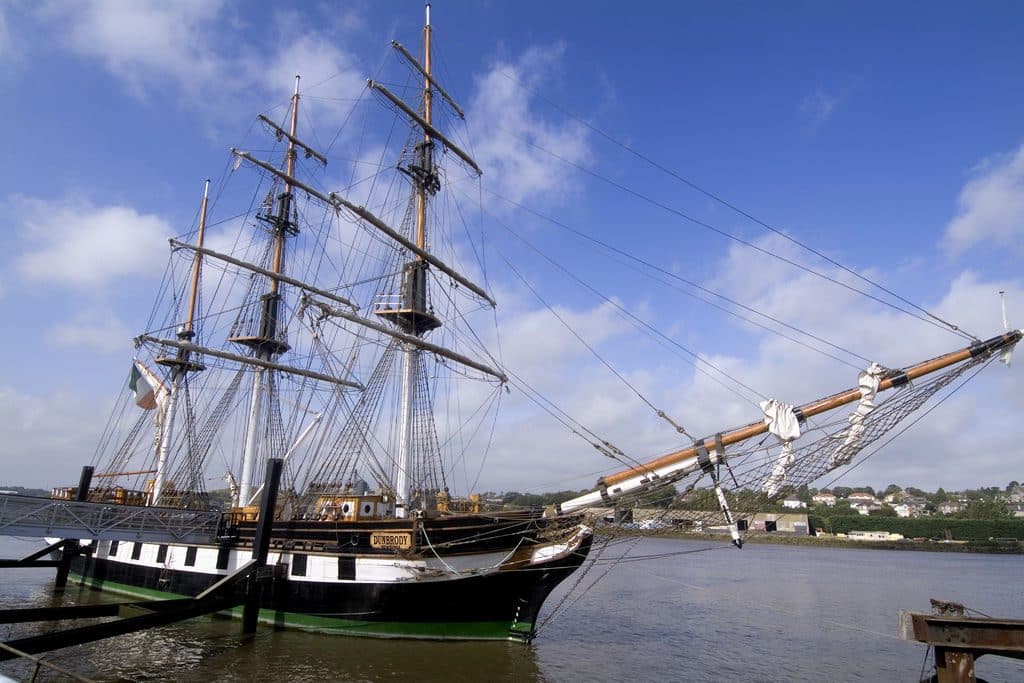 Another one of the top things to do in County Wexford is the Dunbrody Famine Ship. If you want to know more about the famine in Ireland, and more so, the experience of the people who boarded the ships to start a new life, then this is not to be missed.
Take a guided tour to really understand just how tough times were in those days. The famine is a massive part of Irish history, and this is an important historic site to help you learn more.
Address: New Ross, Co. Wexford
1. The Irish National Heritage Park – the cornerstone of Ireland's Ancient East
Keen to know more about our history? Stop off here to discover over 9000 years worth of history. Opt for a guided tour or explore the places of ritual, homesteads, and remains at your own leisure.
RELATED: Ireland Before You Die's guide to Ireland's folk and heritage parks.
Address: Ferrycarrig, Co. Wexford
There you have it, no need to ask what to do in Wexford? Every option on this list is truly one of the best things to do in County Wexford.
Your questions answered about the best things to do in Wexford
We understand you might have a few burning questions about what to do in Wexford. That's why we've compiled some of our readers' most frequently asked questions and those that appear in online searches.
What are the nice areas of Wexford?
Wexford is home to some beautiful areas, but our favourite is the ruggedly stunning Hook Peninsula.
How far is Wexford Town from beach?
Wexford Town is a 25 minute drive from the beautiful Rosslare Beach.
Is Wexford a Viking town?
Wexford was founded by Viking settlers in 800 AD or so.