It might surprise some people to know that the best thing to do in Kildare isn't just to drive through it to get to Dublin! Here are the ten best things to do in Kildare.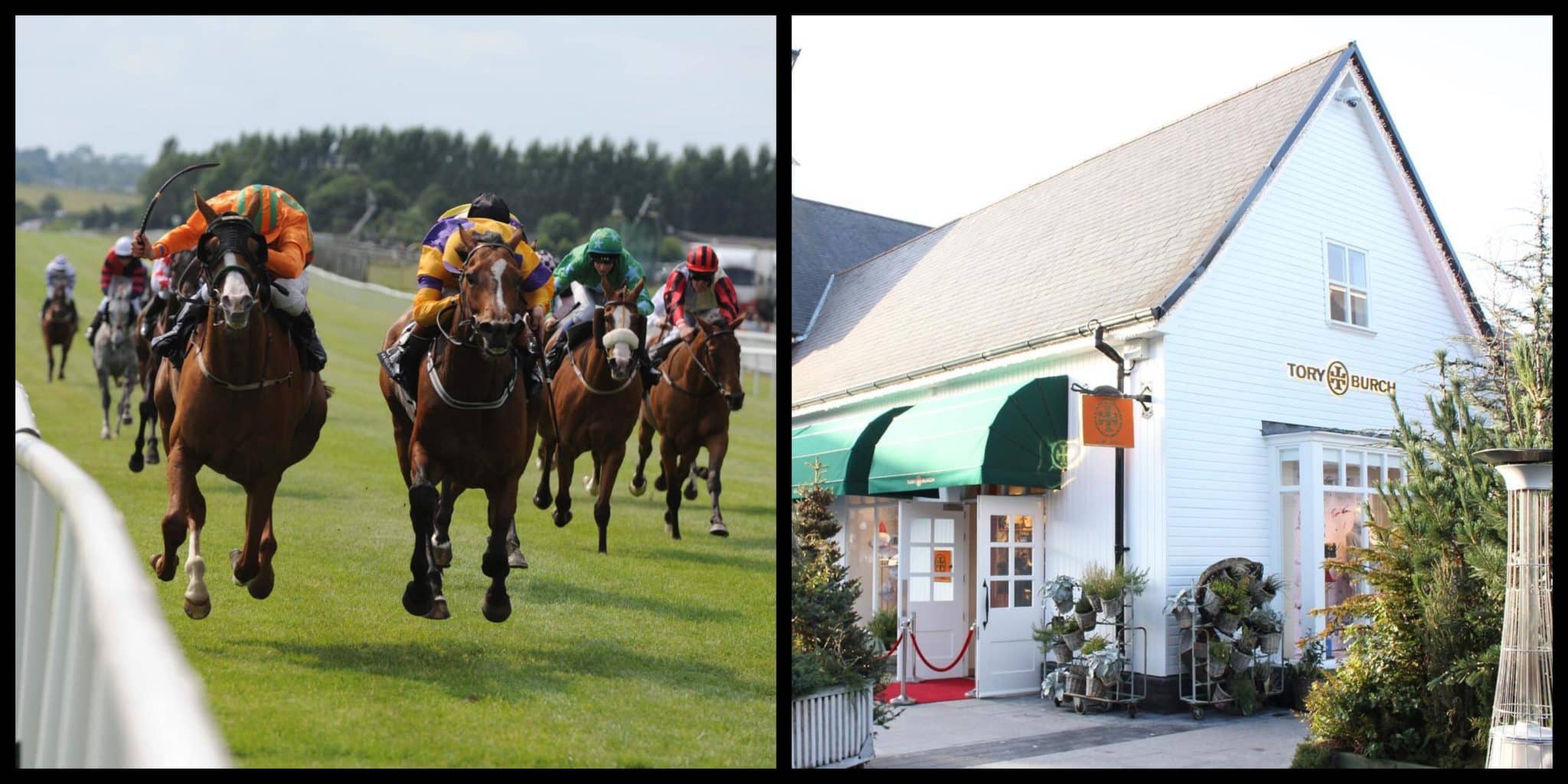 Kildare is a county that often gets forgotten about or overlooked because of its close proximity to Dublin.
A lot of people know Kildare as merely the last county you drive through on the M7 when going to Dublin. Or that place with the outdoor shopping village and the horse racing.
However, Kildare has a lot more to offer than those few things, so here is a list of the ten best things to do in Kildare.
Ireland Before You Die's tips for visiting Kildare:
Irish weather can be unpredictable, be sure to bring a raincoat and umbrella!
Rent a car so you can explore the more rural areas.
Download offline maps so you always have access to navigation.
Always book hotels ahead of time. The best hotels in Kildare book up quickly.
Kildare is famous for its horse racing. Be sure to visit the Irish National Stud and Gardens!
10. Drive around the Curragh – the primary training centre for Irish defence forces
The Curragh in County Kildare is home to the Curragh Camp army base and military college.
The Curragh Camp is home to over 2,000 military personnel and acts as the primary training centre for the Irish defence forces.
Aside from the army base, the Curragh has over 5,000 acres of grass, fields, hills, and winding roads to wander around and explore.
Address: Curragh, Co. Kildare, Ireland
9. Castletown House – a Palladian country house
Built in 1722 by architects William Conolly and Alessandro Galilei for William Conolly, the Speaker of the Irish House of Commons, this impressive country manor makes for one of the best things to do in Kildare.
Steal some time soaking up the boundless grounds of manicured lawns and wandering woodlands, enjoy some lunch in The Courtyard Cafe or picnic on the lawn before a historical tour of the estate.
Address: Castletown, Celbridge, Co. Kildare, Ireland
8. Race around Mondello Park – perfect for adventure seekers
Whether you would rather watch people driving fast cars or drive them yourself, Mondello Park race track will be a great day out.
Located in Caragh, only about 30 minutes from Dublin City Centre, Mondello Park is absolutely perfect for petrolheads, car enthusiasts, or even just adventure seekers.
Address: Mondello Park, Donore, Naas, Co. Kildare, Ireland
7. Try to complete the Kildare Maze – a great day out for the whole family
The Kildare Maze in Naas has been a fun family day out in Kildare for over 20 years now.
You can navigate the maze, play crazy golf, and have a picnic – what a fun-filled day out for the whole family.
Address: Prosperous, Naas, Co. Kildare, Ireland
6. Play golf at the K Club – one of the best golf courses in Ireland
If you like playing golf, then you don't need to look any further than Kildare. The K Club is a 5-star golf resort – and one of the best golf courses in all of Ireland.
In 2016, the K Club was home to the Dubai Duty-Free Irish Open, which hosted some of the greatest golfers in the world. If it's good enough for the pros, then it is surely good enough for us!
If you are into golfing, going to the K Club is one of the best things to do in Kildare.
Address: Straffan, Co. Kildare, W23 YX53, Ireland
RELATED: IB4UD's guide to the best golf courses in Ireland
5. Paintballing in Redhills Adventure – for an adventure-filled day out
Redhills Adventure is situated between Monasterevin and Kildare town and is one of the best things to do in Kildare if you are into action and adventure.
Whether archery, airsoft, or paintball take your fancy, you can do them all in Redhills Adventure, and you're sure to have a fun day out!
Address: Redhills, Kildare, Ireland
4. Shopping in WhiteWater Shopping Centre – for the perfect shopping trip
Whitewater Shopping Centre in Newbridge is one of the biggest in Ireland, with over 70 stores, including some of the biggest names and brands in Europe.
Along with the array of shops, WhiteWater has a food court, a cinema, an arcade, and some dine-in restaurants – shopping is hungry work.

Address: Main St, Kilbelin, Newbridge, Co. Kildare, W12 DP89, Ireland
READ MORE: the best places for shopping in Ireland off-the-beaten-track
3. Walk around the National Stud and Japanese Gardens – a beautiful spot on a sunny day
For those of you who like the outdoors and a nice walk, the National Stud and Japanese Gardens are the best places for you to go in the county.
You can visit the stud and discover where the horses are kept. Or you can walk around the Japanese gardens that receive over 120,000 visitors every year.
You can dine in their restaurant, and you can even bring the kids to enjoy their outdoor play area!
Address: The National Stud, Newmarket CB8 0XE
2. Shopping in Kildare Village Outlet – for luxury pieces at bargain prices
Kildare Village Outlet is probably one of the things that Kildare is most well known for. The popular shopping village has over 100 different stores of all types and plenty of high-end brands for you to find what you like.
It is situated just off the M7 at Kildare Town, making it really accessible to get to from the motorway. Even if you don't go shopping, Kildare Village is always very beautifully and seasonally decorated.
Alongside the shops, Kildare Village also has multiple coffee shops, places to eat, and even an outdoor children's playground.
Address: Kildare, Nurney Road, Co. Kildare, R51 R265, Ireland
1. Horse Racing – for your day at the races
Whether you go to Punchestown Racecourse or The Curragh Racecourse, a day at the races is undoubtedly one of the best things to do in Kildare.
Kildare is a county that is well known for its horses, trainers, and jockeys, making it the ideal place to go and watch a few races with your friends.
Over 100,000 people go to the Punchestown festival every year alone, so there is clearly something that you are missing out on!
Address: Punchestown, Naas, Co. Kildare, Ireland
MORE: our guide to the best places for horse racing in Ireland
Your questions answered about the best things to do in Kildare
If you still have questions, we have you covered! In this section, we've compiled some of our readers' most frequently asked questions and popular questions that have been asked online about this topic.
What is Kildare known for?
Kildare is world-famous for horse racing. It's also known for Kildare Village – one of the best shopping experiences in Ireland.
Is Kildare worth visiting?
Kildare is absolutely worth visiting! From great shopping outlets to world-famous horse racing tracks, historic monuments and more, Kildare makes for a great day trip.
Does Kildare have a beach?
Kildare is a landlocked county. However, you can take a trip to neighbouring counties Dublin and Wicklow for amazing beaches.