Sligo, or Yeats' Country, ticks all the boxes for visitors. Here are the ten best things to do and see in County Sligo, Ireland.
Sligo may well have the best there is to offer along the Wild Atlantic Way, which makes it a favourite spot for the adventure traveller. With 110 km of surf coast along Ireland's famed route, this is a surfer's haven, with many ideal beaches to choose from, including Rosses Point and Strandhill. Here are the top ten best things to see and do in Sligo.
10. Hike the Sligo Way – 80 km of stunning landscape
This long-distance walking route starts in Sligo, along the line of the Ox Mountains, and ends up in Leitrim. It combines quiet country roads, laneway, and forest tracks and is the best way to get out into nature if you have the time. It takes three days to walk on average, but you can do it section by section at your own pace.
9. Visit the grave of W.B. Yeats – a pillar of Irish literature
Set against the backdrop of Ben Bulben, W.B. Yeats' grave, which is located in Drumcliff, is a very simple one, you may almost miss it. The famous Irish poet chose to have just a few words on his headstone 'Cast a cold eye on life, On death horsemen pass by'.
Yeats was the first Irish man to win a Nobel Prize and having spent most of his childhood in Sligo, this is now his resting place.
8. Visit the real Coney Island – a relaxing retreat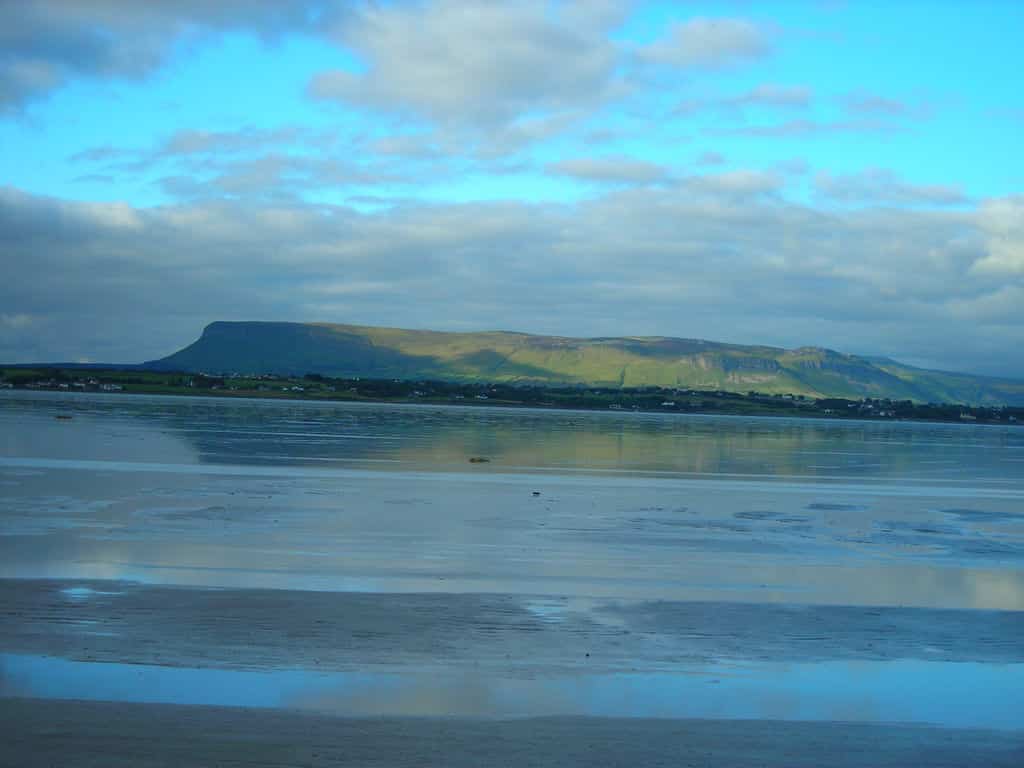 This island, the largest of all in Sligo bay, and where the New York Coney Island got its name, has an incredible history. There used to be over 124 people living on the island, back in 1862, but now there is only one family remaining.
The island is popular in summer with many flocking there to explore the 400 acres of land, including many beaches, historical remains, and the massive population of rabbits.
7. Play a round of golf – follow in the footsteps of pros
With world-class courses such as Rosses Point – the most prestigious and oldest club in the county – Enniscrone, and Strandhill are some favourites of the region and attract many golfers every year. The dramatic scenery surrounding the courses gives that added bonus.
6. Learn to surf – the choice is yours
With a wealth of coastline to choose from, Sligo is your best bet for having a surfing lesson in Ireland. There are many surf schools and some of the most popular beaches for big waves are Strandhill and Mullaghmore. Still, we suggest Enniscrone as the perfect starting point.
5. Knocknarea – one of the best things to do in Sligo
As one of the most striking mountains in the whole county, Knocknarea, or Hill of Kings (Cnoc na ri), is definitely a landmark you won't want to miss, and probably won't.
It is the highest mountain in the province of Connaught. From the summit, if it's clear of course, you get an incredible view, spotting Ben Bulben, the coast, rivers, lakes, and woodlands, as well as the village of Strandhill below.
4. Lisadell House – an impressive Georgian home
This stunning house, which was once home to Constance Markievicz and Eva Gore-Booth, is set along the oceanfront, with beautiful walled gardens and plenty of scenery to marvel at. The main draw for this attraction is the legacy that its former residents left behind, including W.B. Yeats who stayed here many a time.
3. Carrowmore Megalithic Cemetery – older than the Egyptian Pyramids of Giza
This rare collection of burial monuments can be found just 3 km west of Sligo town. With 6000 years of history, these monuments are the oldest to have ever been found from Neolithic Ireland.
2. Visit The Model – an award-winning building
Home to the biggest collection of Jack Butler Yeats paintings, this building also features The Niland collection, which shows both contemporary and traditional artwork, by many other artists. As well as art, the building also showcases independent Irish film and has a vibrant music programme.
1. Take a walk at Ben Bulben – it's 320 million years old!
Although it is not recommended to climb, there is, however, a loop at the base of the Ben Bulben mountain providing incredible views and a great way to spend an afternoon. You'll be overwhelmed by the landscape here as well as the undeniable shape of this formation, dating back millions of years, it is a feast for your eyes.
Sligo is an absolute gem on the west of Ireland, and we can see why Yeats got so much inspiration from the region. Head to Sligo on your next trip to Ireland, and you too may be greatly inspired.